NBA Legend Dikembe Mutombo on Why Today's Game Is That Much Tougher
Plus his take on the NBA's best young defenders.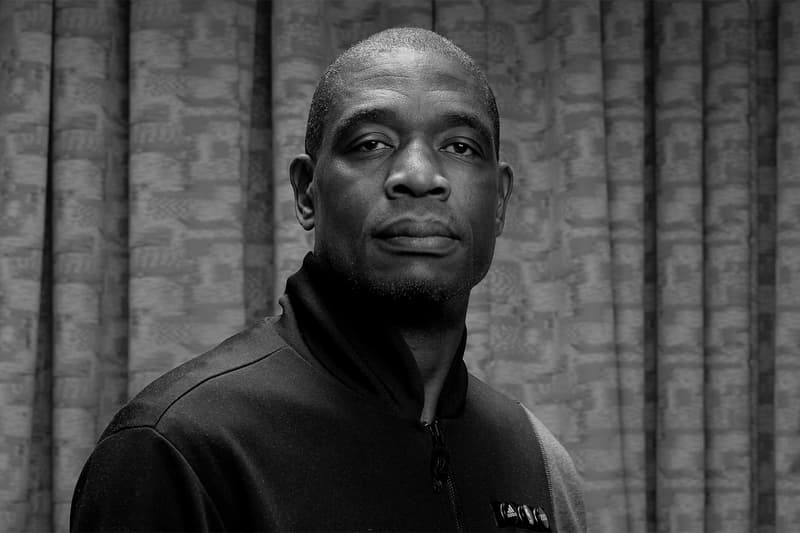 One of the undisputed NBA greats, Congolese American Dikembe Mutombo rose from rookie to All-Star in a decorated career that spanned 18 years and six teams before his retirement in 2009. The 7'2" center made a name for himself with his uncompromising approach to guarding the net and his trademark finger waggle that followed opponents' attempts to beat him. He played a key role in popularizing the art of defense and recorded prolific stats when it came to shot-blocking, which landed him on the All-Star team eight times.
After his retirement, Mutombo has since dedicated his efforts to humanitarian work but is still an avid follower of the sport. In London to watch his former team the Denver Nuggets take on the Indiana Pacers at the O2 Arena, Mutombo spent time with HYPEBEAST to talk us through his career highlights as well as his take on today's game.
What do you think playing NBA games in London adds to the sport?
As well as London being the European NBA headquarters, the O2 Arena is a beautiful British stadium and some of the sport's greatest fans are here. I wish there was an NBA team in London — there's still talk of it. It's not that far to get to but it's the problem of scheduling that's holding it back right now.
Did you have any long-standing rivalries in the sport?
I was lucky enough to go into battle with so many of my friends and people I went to college with; guys who I admired long before I got to the NBA, such as Hakeem Olajuwon and Kareem Abdul-Jabbar. They not only opened the door to the rest of Africa but inspired all of us.
How did it feel to be up against these players?
I knew that some of them were better than me but I always considered what I would have to do to make a statement. And I think I did a good job! And then we won a couple of games so I managed to establish myself.
Was there a tipping point when you realized you were on a par with these guys?
It was in my rookie year and I led the NBA and All-Star polling and I looked at myself and said "Me? Someone who only played basketball two years ago might reach the NBA level." That was one of the best experiences and one that established me. At that point I knew the fans were with me and they accepted my game and I knew I had a chance of becoming somebody.
Tell me about your signature finger wag and the time when Michael Jordan used it against you.
It took Michael about eight or nine years before he got a dunk on me. People like to talk about this a lot but I always dispute how he managed to get that one dunk on me — there was a chance sequence of play and so I say it doesn't count. Every time we see each other he always talks trash about it!
'It took Michael about eight or nine years before he got a dunk on me'
Do defensive players get enough credit?
More people are talking about defense now. For some reason five or six years ago no one wanted to talk defense after I left the league but today – thanks to guys like Serge Ibaka and Bismack Biyombo — people are talking about defense again. And the more that happens, the more my name appears, which is what I love about it.
Who do you see as your contemporaries today?
I'd say DeAndre Jordan of the Clippers — I like that young man and I think he has a chance. DeMarcus Cousins is very good at blocking shots and don't forget Andre Drummond in Detroit. Then there's Joel Embiid in Philadelphia — I think he's the next superstar and he might make the All-Star team this year. I think the way he can dribble, shoot and defend and read minds means you cannot dispute his talent. It's not about the age — it's about a wonderful gift.
If you could change one thing about the game today, what would you alter?
I was talking to Yao Ming in China and we posed the question that if either of us were to come back to the NBA today, who would not fit into the current system. The game is more expansive now and I think guarding somebody has changed — I was more of a classic protector of the basket than the style that's being played today so I think I would struggle.
How has the game changed since you retired?
The physical part has changed a lot. The game is much more open now and when the doors opened up to an international market the arrival of European and South American players brought in different talents and the culture has adjusted to make sure they fit. The NBA also changed a few things to increase the scoring — such as the defensive three-second violation. But whatever format of the game is put out, it will always be exciting.