Brian Anderson Doesn't Want to Retire for Another Decade
The pro speaks out on his apparel line, Supreme's next video and the LGBTQ community.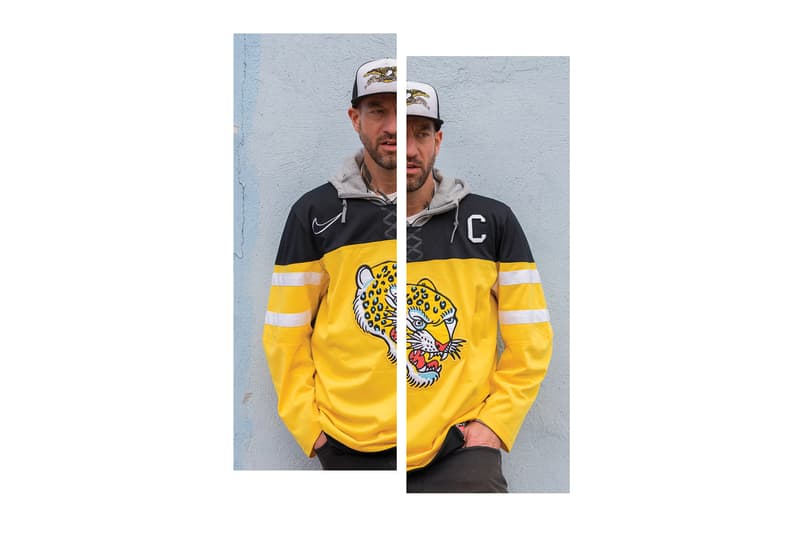 Back in September, Brian Anderson made a leap of faith, bravely coming out as a gay man in a Vice Sports documentary that featured testimonials of support from some of skateboarding's best and brightest. In a community traditionally governed and guided by machismo and masculinity, BA's statement was a beacon of hope for those who felt themselves out of place. Anderson even took to his Instagram to dispel rumors that he would be retiring after the doc's revelations. Instead, Anderson claims that he has plans of being in the industry for at least another decade, and he has been hard at work designing apparel with Nike and skating for Anti-Hero. Anderson even has hopes of landing some footage in William Strobeck's upcoming Supreme video.
HYPEBEAST caught up with BA to talk about what he's been up to since the documentary, who he looks up to, and how skateboarders can help their LGBTQ friends.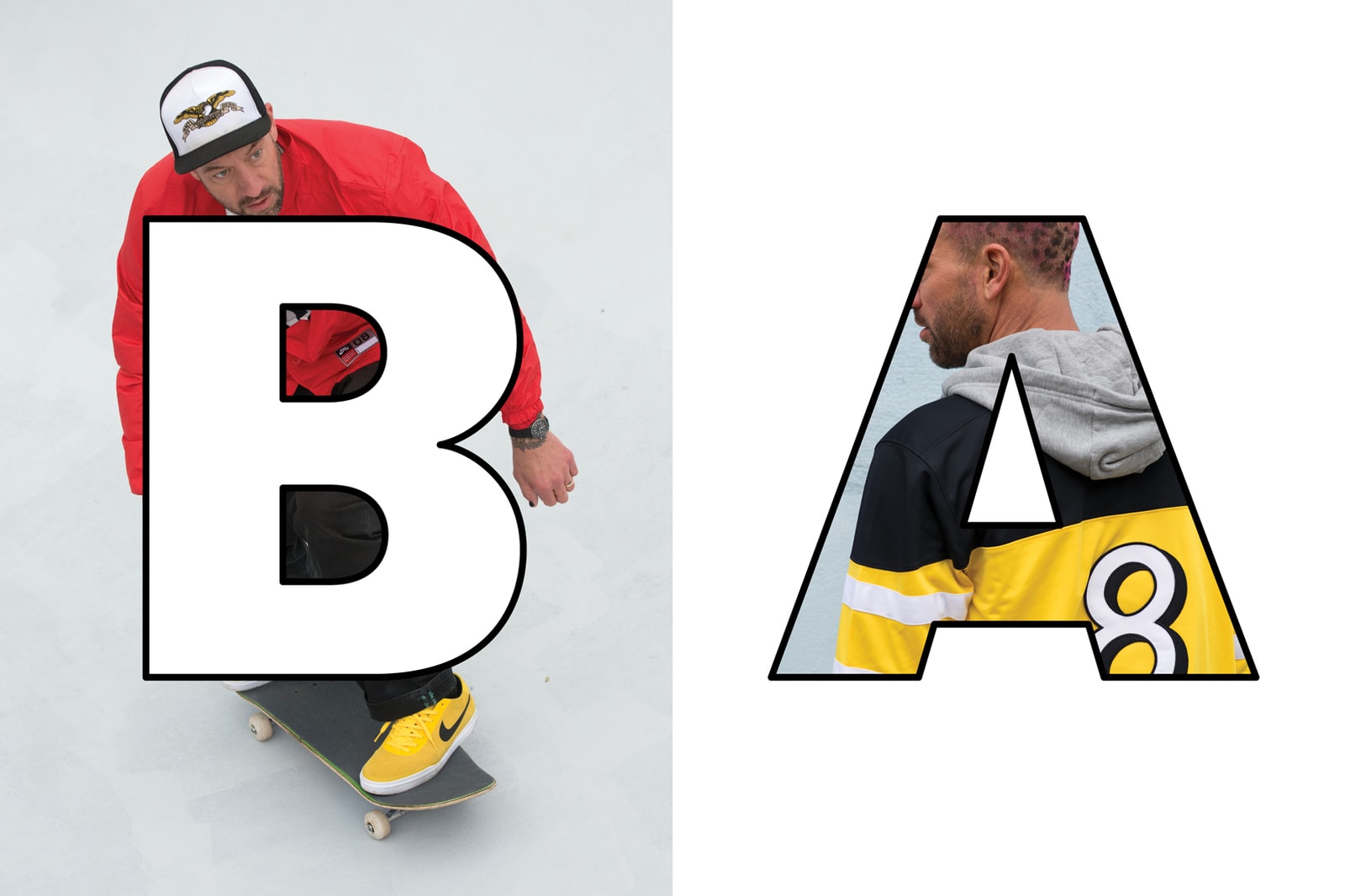 Your VICE documentary made it seem as if you were retiring after coming out, but you posted on Instagram dispelling that idea. What've you been up to since the documentary's release and what've you got planned for the future?
Yeah, I think when my friend Lindsay said that, it was something to the effect of "He said he would come out when he was ready to retire" or something, and it was great to put that in the documentary. But I actually ended up putting something on Instagram contrary to what was said in the doc—I'm actually not retiring.
In the future, I slowly ended the 3D company that I was doing with Brad Staba and so I was just gonna ride Anti-Hero boards and figure out what was going on. A few people hit me up and asked me what was going on and I said no, thank you. So I'm really psyched that it ended up working out and I ended up getting on the team over there [at Anti-Hero].
"I just wanna let spring-time happen, stay in the gym, keep my legs healthy, and try to get a bunch of clips for the Supreme video."
As for the future, I know this year Bill Strobeck is making another Supreme video so I'd really like to have some footage in that. Basically, February 9th or something I'm going on my first trip with Anti-Hero to New Zealand to film for three weeks. They've already been working on this little video for a little bit. It's like a tour video. Then I'm sure if I get some extra clips in New York, I can throw those their way and they can put 'em in. After going on this New Zealand trip, I just wanna let spring-time happen, stay in the gym, keep my legs healthy, and try to get a bunch of clips for the Supreme video. Then whatever other Nike stuff I have to do. Then—all of a sudden—it's June and it goes to cake day and summer starts. That's basically my year at the moment.
There was a Thrasher post that compiled skateboarders' reactions to the sport being added to the Olympics and was wondering how you felt that would affect the culture and business moving forward?
Here's the thing: ever since skateboarding came about, there've been different kinds of skateboarders. Just like, how in basketball back in the day you had some wild dude like Dennis Rodman and a simple guy like his teammate Scottie Pippen. There have been so many more kids that would be more into contest skating and it's not just because of Street League. It slowly happened over the years, with contests becoming more and more organized. So there's always going to be that kind of skater that strives and yearns to make it to the Olympics, but then there's always gonna be the skateboarder that just skates around whatever little parking lot they have and some crusty old park. And they're gonna be more punk rock, and they're gonna hate Street League and the Olympics. That's always how it's gonna be. There's always gonna be different types of athletes in any sport.
We all think that's a weird word — to call skateboarding a sport — but I'm just putting everything in a category when I say that word. I think it's gonna affect the sport: punk rock people aren't gonna be into it, but it might make more kids start skateboarding worldwide. It could lead to companies selling more skateboards and more skateparks. You could be grumpy about it all you want, but it could be good for industry people. Lord knows tons of our friends are trying to sell skateboards. It could be good. I just can't imagine judging how it goes. And God help you when you've gotta drug test these kids — no, I'm just kidding. (laughs) I remember thinking like, "okay, but who can even go?!" No, that's a bad thing to say… Who knows what's gonna happen. I'm not too pissed about it, it'll be interesting. Maybe it'll fail! Street skateboarding contests used to not be a spectator's sport to me. I thought that if I could skateboard, why would I watch these guys fall half the time? Nowadays, though, I think they land a lot more in the street contests and Street League. It's pretty mind-blowing and impressive. I'm sure people are going to literally train for that. It'll be interesting.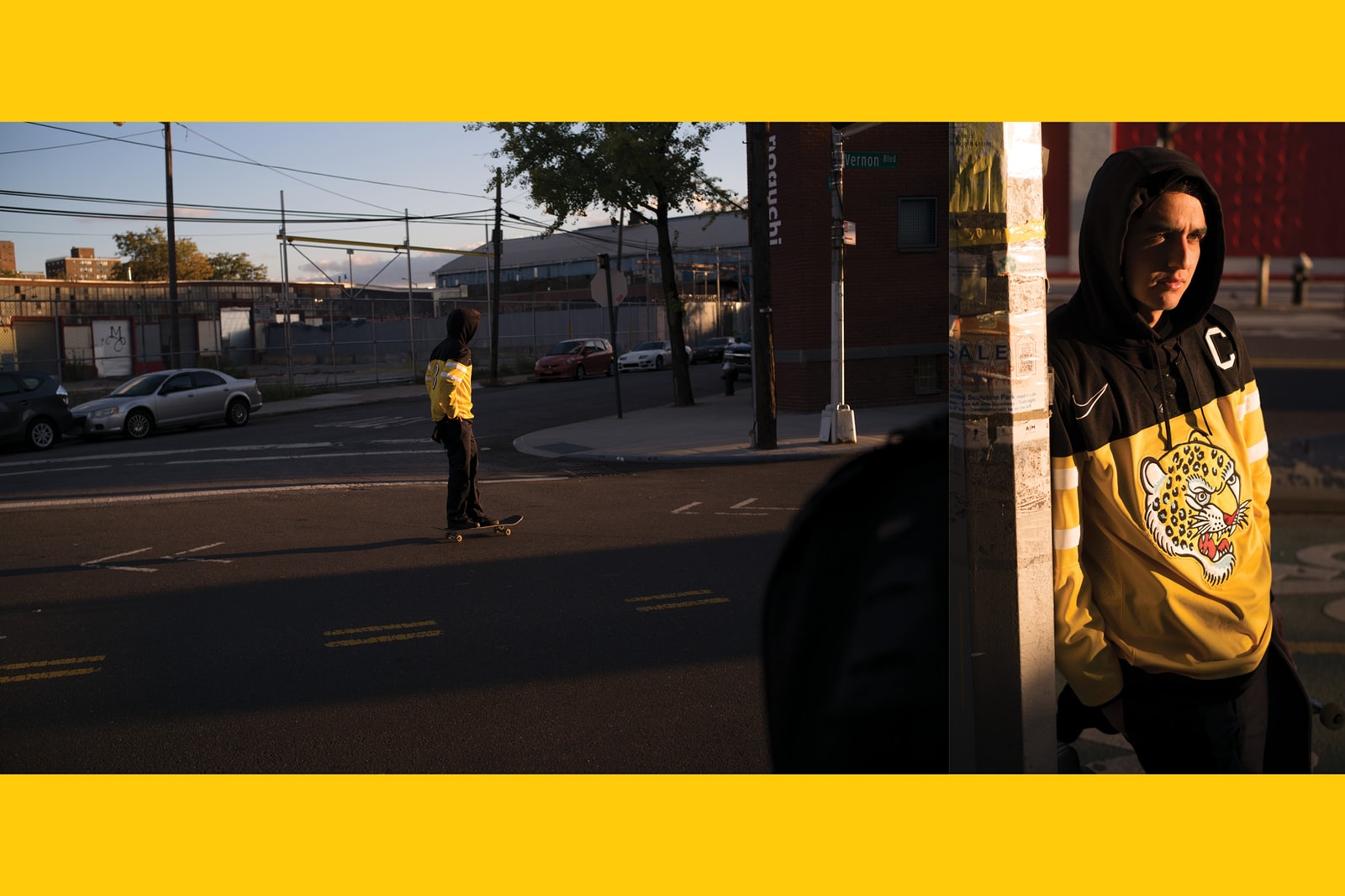 You've always made perfect gear for burlier dudes—has that been a deliberate thing for you? Do you size for big-and-tall?
When I have the chance to design something, being that I'm 6'3"-6'4", unless it's something that I don't think is gonna sell, because I'd like to think that I'm a little with it with regards to sales. I don't wanna create something that Nike can't sell and then they'll be like "Okay, Brian did something totally wack for us…" But yeah, I always loved hockey jerseys, being a bigger guy and all, they're a little gangster looking. I think they'll sell to other people that don't skate, too. At least I hope they do. I think they're fly lookin.' I try to make stuff that even people outside of skateboarding would wanna rock. That's why I picked that. I'm gonna wanna wear it, other skaters I know are gonna dig it and because it's more fitted than a traditional hockey jersey—it's not so huge in the shoulders and all that—and some other people in hip-hop would wanna rock it too. So everybody wins, y'know?
"Street skateboarding contests used to not be a spectator's sport to me. I thought that if I could skateboard, why would I watch these guys fall half the time?"
The hockey jersey often gets the wackest rep in fashion, compared to other sports jerseys. Does this mean you're trying to get into more apparel design moving forward?
I don't think this is some crazy secret to tell, but I did this capsule for Spring 2017 and we started it a while ago, like a year ago. I worked with a different clothing company before I was on Nike Apparel and now we have a chance to work together more, of course. I plan on being in the industry for at least another 10 years. I know that sounds pretty wild to go til I'm 50, but I wanna do it. So I don't have any plans to do my own thing right now, but it's great to work with everybody at Nike and learn. And who knows, I might end up working there when I feel like I don't wanna ride my skateboard in front of a camera anymore. It's awesome, I live for that stuff, flying out to Kansas with my backpack full of sketchbooks and ideas and sitting down with the design team and work something out. I love it. It's my dream, I'm so happy.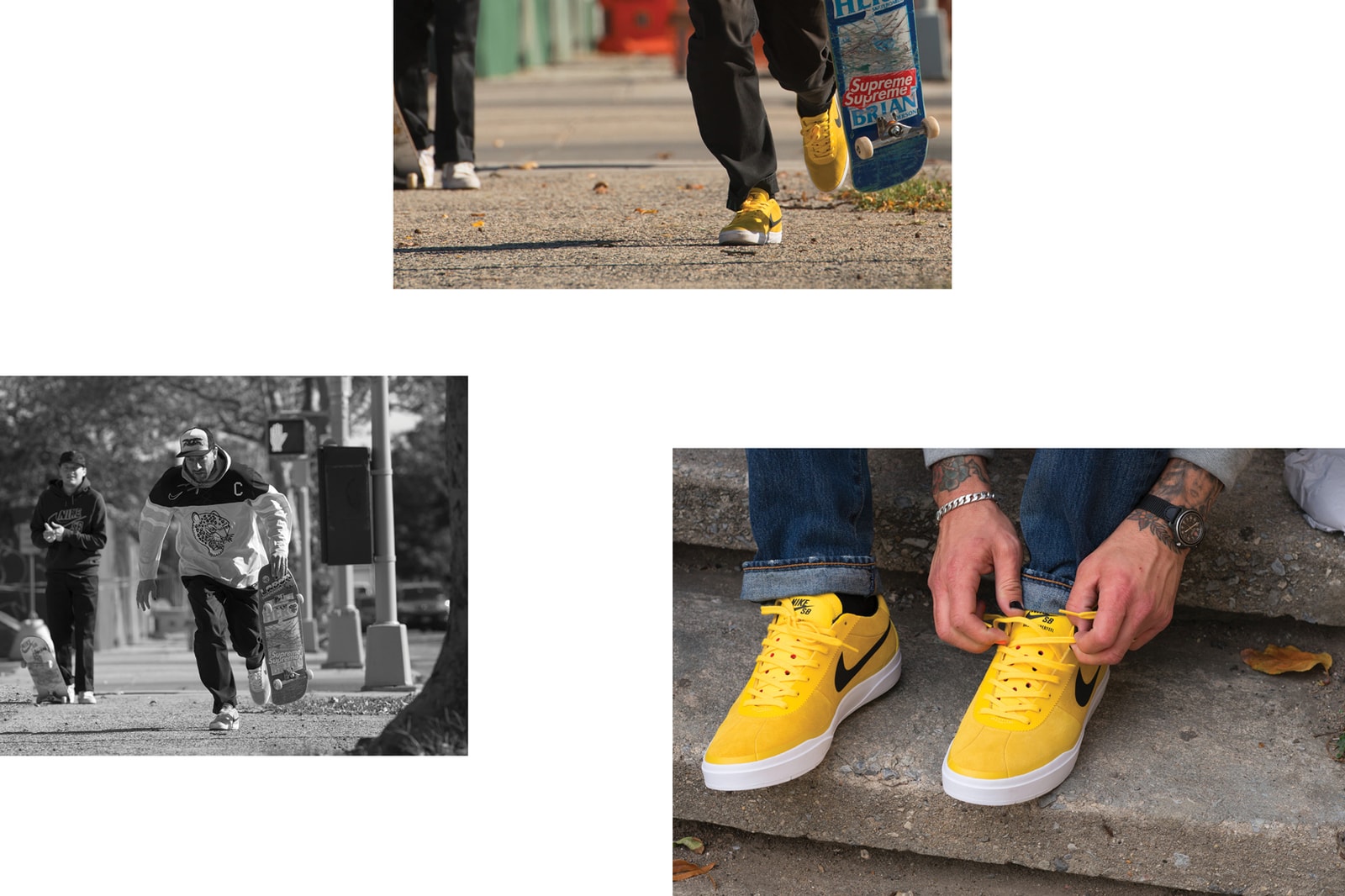 Could you speak on the legacy of the SB Dunk as both a shoe and the people it brought together, such as yourself, Danny Supa, and guys like that?
Sure, it was one of the better shoes after a few attempts of Nike getting into skateboarding. I don't think I'm speaking incorrectly as someone who helped in the progression of it, but a lot of people were like, "Why don't we remake the Dunk and make it a little more skateable?" People loved it and then it was this huge phenomenon outside of skateboarding. They were everywhere. Every new colorway was super coveted and exciting. It fizzled out a little bit, but it was so cool because there was the high-top and low-top. With the high, you could rock it with your flaps out if you wanted and those guys were doing all those collaborations with Heineken and stuff. I think it was cool that they brought all those different cultures together, for sure. I personally wore that shoe for so many years that I rarely wear it now, but it's funny: every once in a while a pair will come in my mailbox and I'll be like, "Yoooo, De La Soul?! I'm keeping these." It's cool, they're still out there. They still have their following.
Are there any plans to retro the BA Dunk? Because that colorway — the camo and fluorescent orange — is having such a crazy moment in streetwear right now and you were ahead of that curve by literal years.
Yeah, (laughs). That was a trip. A lot of people liked it then, but I think that came from me growing up back east in New England and thinking hunting gear is tight. Orange mixed with camo? No-brainer. I don't know what the term is for things on the upper collar area of the Dunk, but I call them flaps. I remember asking my buddy what we should do with the flaps and he told me to put long underwear on the inside. I was really proud of that shoe, it was really complete when you looked it.
Skateboarding is such a community-driven sport, so I was wondering how you do you recommend skaters help their LGBTQ friends, both in terms of coming out and representation going forward?
Gosh… in this day and age they should do their best to talk to their friends who are coming out to them and to watch videos of examples of peoples' stories online. I'm 39 years old and I recently watched some videos about the leather community in San Francisco and different communities and cities, when they were the first people to go to the hospitals to help AIDS patients and this was back when people were too scared to be around them. So even I've been informed about stuff that I thought I was knowledgeable about.
When you see firsthand what someone describe what they went through, it's really moving. Whether you're gay or straight, it can be eye-opening to see things and say, "Wow! This person went through war in their mind and their heart." I would recommend that if your friend comes out to you and you can't wrap your head around it, try to be there for them and understand and maybe watch a few more stories to grasp what it's like. That's a good thing about the Internet: you can be a little more informed on your own time and just try to be there for your friend. Take steps to try and understand what they might've gone through in their lives, up to that moment. Research it and try to understand. Do your homework and try to be there.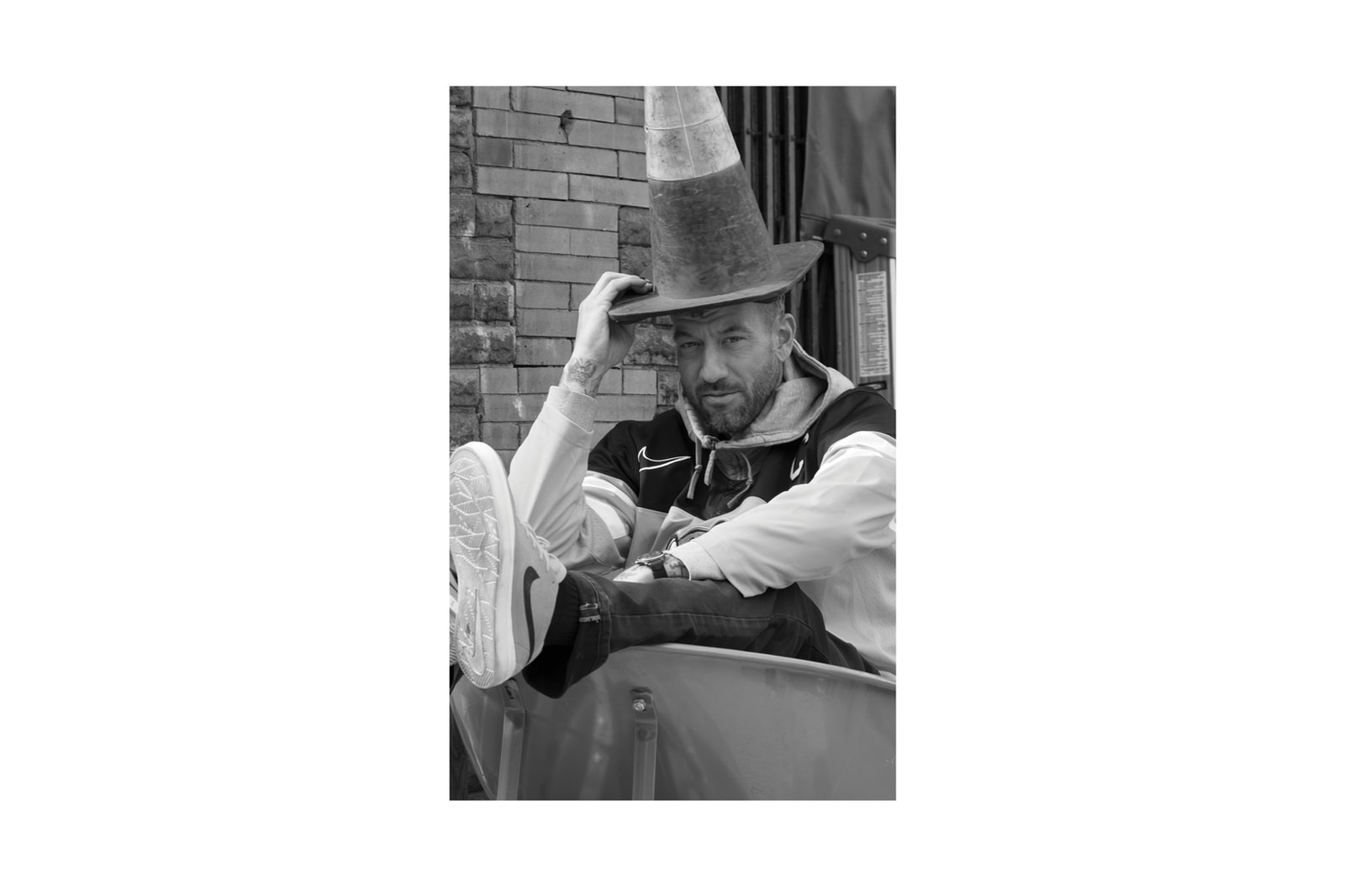 What was that day that the documentary dropped like for you? What was the most surprising thing for you in the wake of the documentary coming out?
The first thing I can think of is Tyshawn Jones coming up to me after and giving me some dap, a handshake and a hug and saying "that was amazing." Not that I thought that he was somebody who was homophobic, but this dude grew up in the Bronx or something — in a pretty homophobic neighborhood, pretty wild — and I don't know him super well, but it was super cool to get some of that respect from somebody that I don't really know. Daewon [Song] was out front of the theater, he gave me the craziest hug and said, "I'm just so proud of you."
It was so cool to have other people in the industry there, and I think other people of other ages to see straight people in the industry supporting me through it. That helped. I was prepared to do it myself with my words and my interviews, and then Reda said he was gonna interview all of my friends too, and that actually changed the whole vibe of the thing, to have all these people talking about me. It was powerful to change people's minds. Jake's on here? Mariano's on here?! Little kids were probably like, "Wow!" So it was cool to have different people giving me hugs and praise, that was an amazing feeling. Being a Nike athlete, I was trying really hard not to curse and then I had all of my friends come in and do it for me! Thanks, you guys. They're throwing in all the swears and I'm speaking all well-mannered.
Since there was such a huge outpouring of support, who are some of the skateboarders that you look up to and admire these days?
My favorite skateboarder of all time is Mark Gonzales, one hundred percent. I'm not just saying this because I'm on Anti-Hero, but Daan Van Der Linden. I was skating with him recently at Shorty's in New Jersey and I couldn't believe it, man. It was so neat to see someone so young, so talented, so strong for his size. He's really powerful. I love him and Ishod. Watching him learn tricks during a session. That's the crazy thing is all these kids skate bowls now with no pads, no helmet, nothing, and they're doing the craziest stuff. When I was growing up, if you skated a bowl or a vert ramp it was all pads, hippers, gloves, and now these kids are just learning stuff in bowls. So many people, man… Brad Cromer from Krooked. I love that dude's style. There's this dude Keith at the LES park, I love Keith, I don't know his last name right now. Lacey Baker, I skated with her the other day at the House of Vans park and she's just so insane. I'm so happy she moved to New York, we're gonna be skate buddies all summer. Super pumped.