YouTube's New "Super Chat" Helps Creators Make Money off of Live Streams
Pay for attention.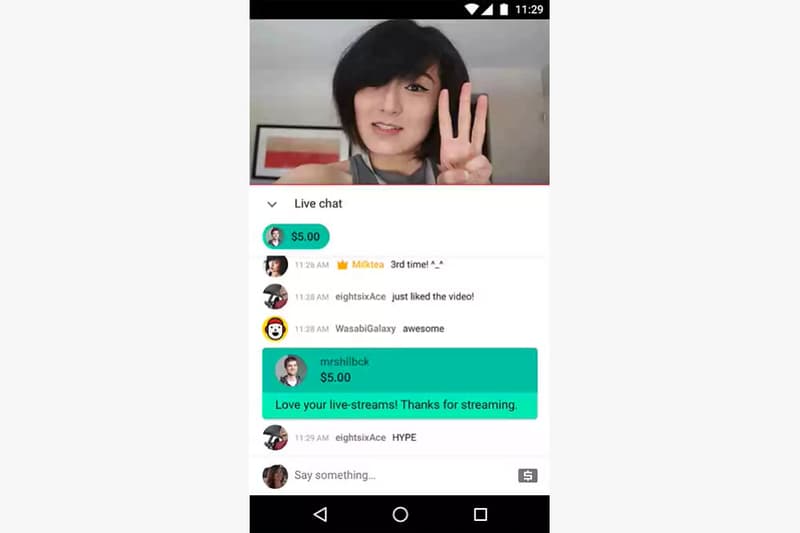 YouTube has found a new way for content creators to earn money though their live stream videos. Dubbed, "Super Chat," the feature allows those watching to pay a price in order for their comments to stand out in the chat section.
Comments get more attention by getting pinned and highlighted with bright color, so it doesn't get lost with the other regular comments that quickly pass through. According to YouTube, pinned "Super Chats" will stay at the top of a chat for up to five hours. The feature is launching today with top-ranked YouTubers and will get a wider release soon enough. The first few lucky creators to test out the beta version are YouTube personalities Alex Wassabi, iHasCupquake and Great Library.