The Massimo Osti Archive Is Coming to London
Thanks to 'Proper' and Jacket Required.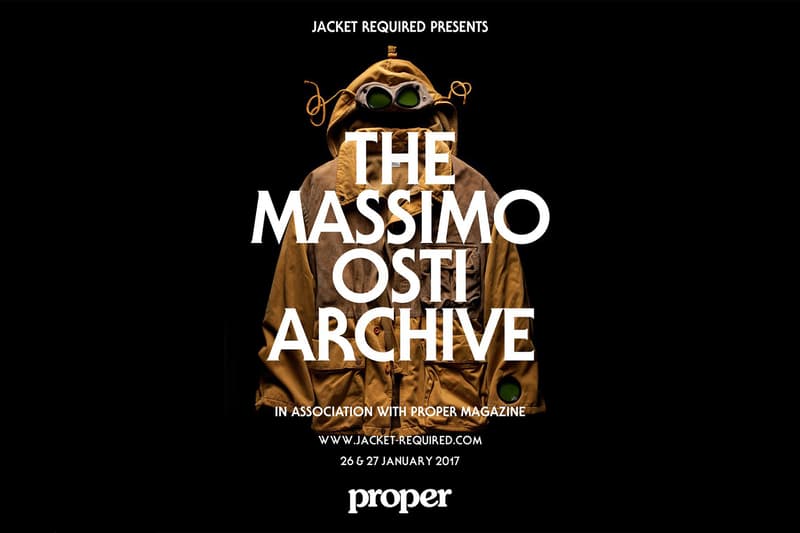 If you're an outerwear obsessive and happen to be in London this week, then you're in luck as Proper magazine and Jacket Required have something very special up their sleeves: they're joining forces to bring the Massimo Osti Archive to London. Considered by many to be the father of modern day sportswear, the late Osti is known for founding the likes of C.P. Company and Stone Island and his legendary archive is a treasure trove of influential designs.
Get a firsthand look at some of his most iconic and rarely seen pieces alike at The Old Truman Brewery on Thursday, January 26, and Friday, January 27.
The Old Truman Brewery
Brick Ln
London E1 6QL
United Kingdom