There's An "In-Home Booze Maker" on the Way From Keurig and Anheuser-Busch Inbev
Instant Budweiser and Corona anyone?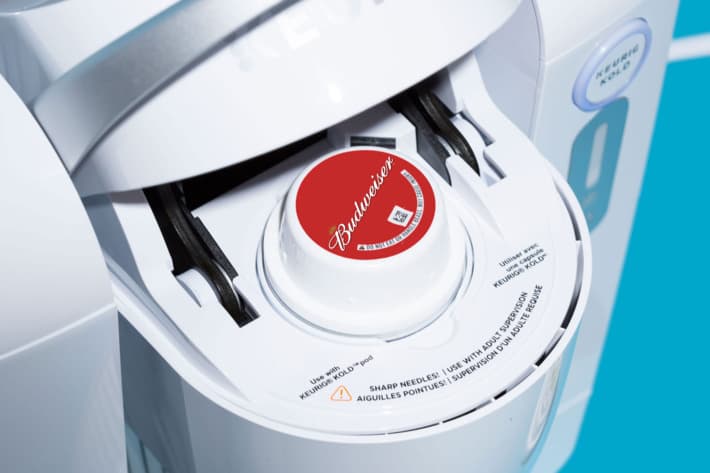 Beverage brewing system experts Keurig have announced that they will be teaming up with Anheuser-Busch InBev, the brewers best known for Budweiser, Corona and Stella Artois, for an "in-home booze maker." Neither company has confirmed in-depth details yet on the collaborative effort but they have disclosed that at least 50 employees will be needed to work on the invention, development and testing of an appliance that can make push-button "beer, spirits, cocktails and mixers." Technology from the Keurig Kold, the now retired cold beverage maker, is rumored to be a starting point.
What do you guys think about this idea, is it a game changer?