Pranksters Change the Iconic 'Hollywood' Sign to Say 'Hollyweed'
A New Year surprise for L.A. residents.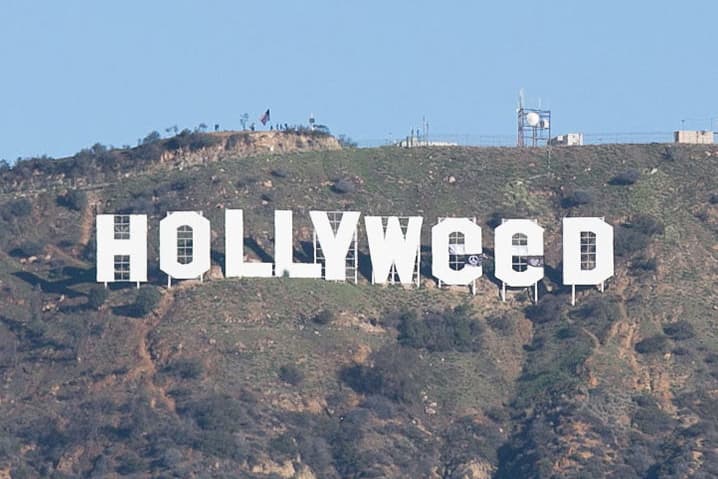 While the West Coast was busy ringing in the New Year, vandals took the opportunity to alter the world-famous 'Hollywood' sign overlooking Los Angeles to read 'Hollyweed.' Authorities say that surveillance footage shows a man breaking in and changing the sign around 3 a.m. PST. In order to accomplish this feat, the unidentified person scaled Mount Lee and draped black tarp over the letter "O's" so that they would look like "e's." If arrested, it would be considered a misdemeanor trespassing charge, according to the Los Angeles Police Department. While the suspect remains at large, see below for reactions from Twitter — including Snoop Dogg who had a very appropriate response to the matter.
#hollyweed – that's were I get my mail. #merryjane pic.twitter.com/t5YgjAcEVv

— Snoop Dogg (@SnoopDogg) January 1, 2017
Someone has vandalised the Hollywood sign to read 'Hollyweed'

So 2017 is already a better year than 2016 pic.twitter.com/3FTM466GdX

— Calum Shambolic (@ShambolicCalum) January 1, 2017
Crime is not a laughing matter…but this is funny. https://t.co/H35dAJhTAq

— Donna D'Errico (@DonnaDErrico) January 1, 2017