DELUXE Taps 'LIFE' Magazine for a New Capsule Collection
An homage to the iconic American publication.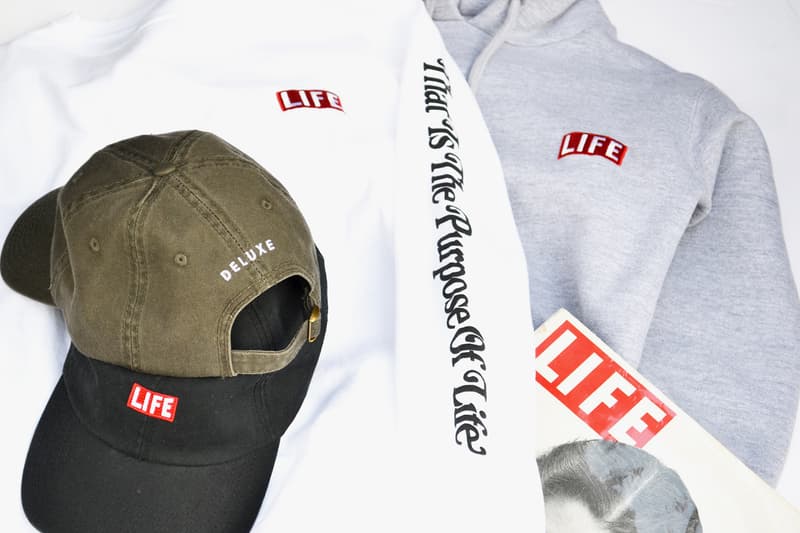 Launched way back in 1883, LIFE Magazine came to be an American institution over its century-plus of life, publishing weekly up until 1972 before becoming a monthly and special edition run until its demise in the early 2000s. As a nod to the iconic photojournalistic endeavor, Japan's DELUXE has tapped the TIME-owned imprint for a limited capsule collection. Featuring sweats, tees, and caps alike, the range prominently features LIFE's red box logo throughout while the back of the hoodies come emblazoned with an adaptation of James Thurber's The Secret Life of Walter Mitty quote, "To see the world, things dangerous to come to, to see behind walls, draw closer, to find each other, and to feel. That is the purpose of LIFE."
The full range is available now via Tokyo's Bridge while supplies last.