Dave Chappelle Joins John Mayer in Surprise Acoustic Show in Los Angeles
Check out the impromptu performance.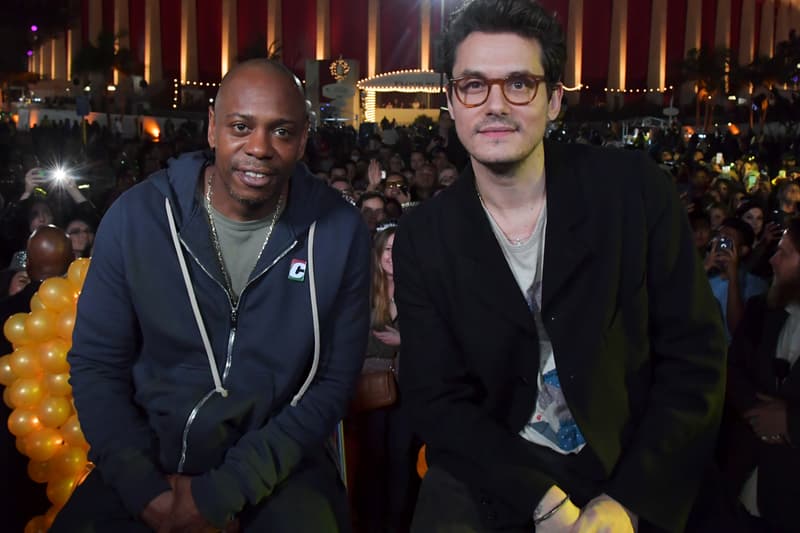 With the recent announcement of his forthcoming The Search For Everything album, singer/songwriter John Mayer surprised fans with an acoustic show at Hotel Café in Los Angeles last night. Joining in on the festivities was comedian Dave Chappelle, who joined in on a few songs including an impromptu performance of Nirvana's "Come As You Are" and Tom Petty's "Free Falling." The Search For Everything is on the way, and meanwhile, Dave is working on the first of three specials for Netflix. Watch the clips below.