Drake & Rihanna Top Spotify's Most Streamed Songs of the Summer List
#Aubrih are unstoppable.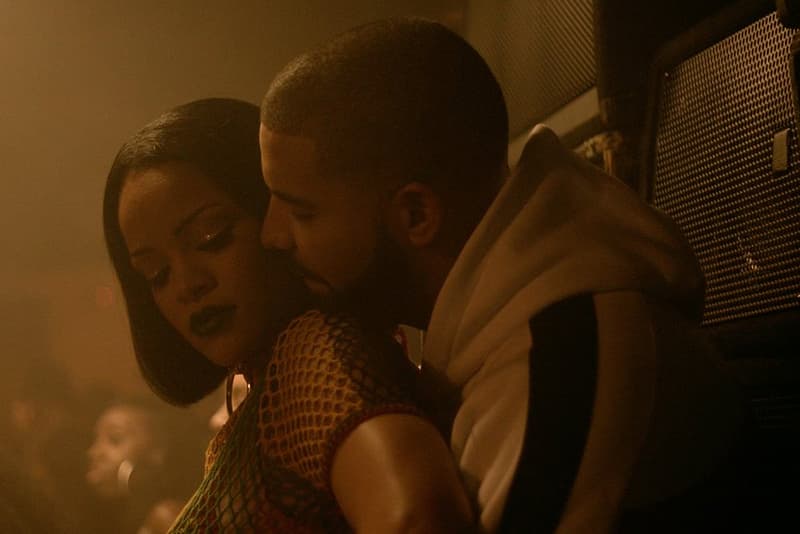 Spotify have revealed their most streamed songs of Summer 2016, and the No. 1 spot has been handed to none other than Drake's "One Dance." The addictive single earned Drizzy his first solo No. 1 single, so it's no surprise that it ended up on top of both the U.S. and global chart on Spotify too.
Even a quick glance at the rest of the lists makes one thing very clear: Drake and Rihanna absolutely dominated the Spotify streaming game over the Summer. Their collaboration "Too Good" landed at No. 2 and No. 6 on the U.S. and global charts respectively, and Rihanna's solo single "Needed Me" took the No. 3 spot on the U.S. list, which is where Drake also ran away with No. 5 thanks to "Controlla." On top of that, "This Is What You Came For," Rihanna's massive collaboration with Calvin Harris, also nabbed the No. 4 spot on the U.S. chart. #Aubrih is absolutely unstoppable. Check out the full lists and stream both via Spotify below.
Spotify's U.S. Top 10 Songs of the Summer:

1.    Drake (feat. Wiz Kid, Kyla) - One Dance
2.    Drake (feat. Rihanna) - Too Good
3.    Rihanna - Needed Me
4.    Calvin Harris (feat. Rihanna) - This Is What You Came For
5.    Drake - Controlla
6.    Desiigner - Panda
7.    The Chainsmokers (feat. Daya) - Don't Let Me Down
8.    Twenty One Pilots - Ride
9.    Sia - Cheap Thrills
10.  Twenty One Pilots - Heathens

Spotify's Global Top 10 Songs of the Summer:

1.    Drake (feat. Wiz Kid, Kyla) - One Dance
2.    Calvin Harris (feat. Rihanna) - This Is What You Came For
3.    Sia - Cheap Thrills
4.    The Chainsmokers (feat. Daya) - Don't Let Me Down
5.    Justin Timberlake - CAN'T STOP THE FEELING
6.    Drake (feat. Rihanna) - Too Good
7.    Desiigner - Panda
8.    Fifth Harmony (feat. Ty Dolla $ign) - Work From Home
9.    Mike Posner - I Took A Pill In Ibiza (Seeb Remix)
10.  Shawn Mendes - Treat You Better