Ice Cube Says He Feels "No Emotions" About Jerry Heller's Death
"I'm not losing no sleep over that one."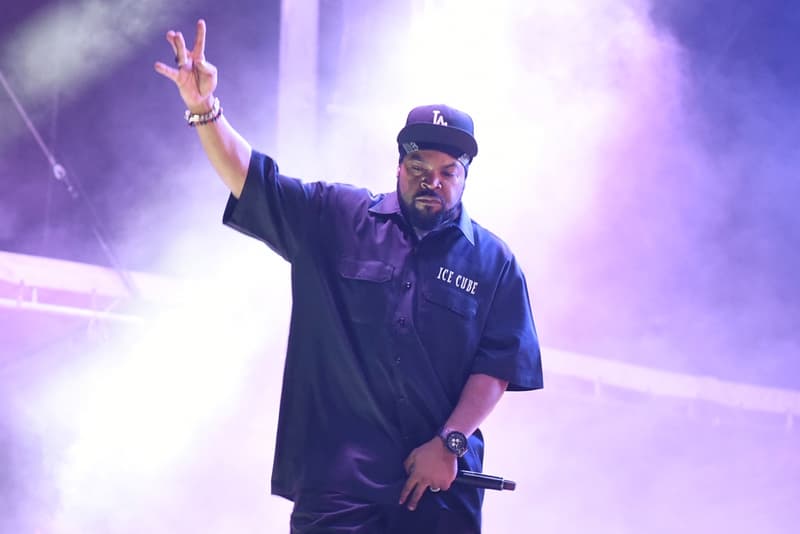 Last weekend, veteran music executive Jerry Heller died at 75. Heller built a reputable name for himself for bringing West Coast rap to the mainstream as N.W.A.'s first manager and a co-founder of Ruthless Records with Eazy-E.
In a new interview with Detroit's Hot 107.5, Ice Cube has said that he felt "no emotions" when he heard about Heller's passing. The host started with, "You know there was a death in the music industry, important to hip-hop, in some way, shape, or form," which prompted Cube to ask, "How is that?" The host hit a nerve by explaining, "Well, N.W.A. was here because of this man in a way, in a sense," causing Cube to hit back with a warning to "watch his mouth." He went on to reveal:
"I didn't have no emotions, you know. I'm just glad I'm with my brothers today. I'm glad I'm with DJ Yella. I'm glad I'm with MC Ren today, and it's only right. So, you know, I ain't gon' pop no champagne, but I ain't gon' shed no tears either. It is what it is, you know. We come here to pass, and he's outta here, so you know. Like I said, I'm not losing no sleep over that one."
During his tenure as the manager of N.W.A., Heller caused disputes with Ice Cube and Dr. Dre over financial issues that eventually led to them both leaving the group. Check out the full interview with Hot 107.5 below.