Brian McKnight Shares His Feelings On Travis Scott's Album Title
Brian suspected that he was being made fun of.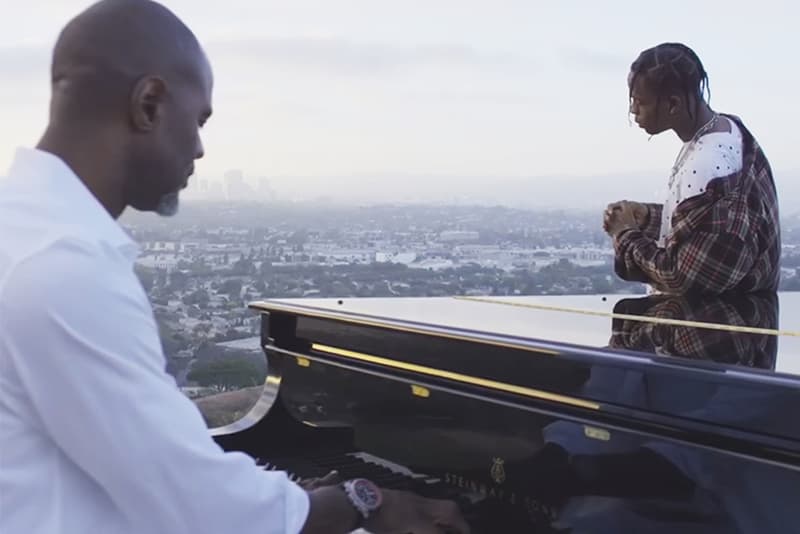 While the title of Travis Scott's sophomore album Birds In The Trap Sing McKnight gives tribute to legendary R&B crooner Brian McKnight, the LP does not actually feature Brian as a featured guest. However, recently, fans were greeted with an Instagram video Scott dropped of the two artists together. Captioned "B*tch U Broke MY Heart," McKnight performs his 1993 hit "One Last Cry" while Scott leans on a white piano next to some caged birds. This isn't the first time McKnight has showcased his comedic side: in 2012, he dropped a sexually explicit song titled "If Ur Ready to Learn (How Your P*ssy Works)" and in 2014, appeared on the ESPYs with Drake to perform a song/skit about sidepieces. Brian now reveals exactly how he linked up with Travis and how everything went down.
"You know I wish I had some awesome story to tell you but I don't. I have a 17-year-old stepdaughter and she's in high school, a senior. For a while, since Quavo had said this whole birds in the trap thing with my name in it, I'm trying to figure out what it is because these kids have a whole different way of speaking and interacting and I'm an old man. I have no idea what's going on, but I know that she gets excited every time they play it at the football games, and that whole thing. Cut to Thursday, I get a call from Travis's people saying, 'Hey we want to shoot this video.' Now normally, this isn't something that I would do, but I've been hearing this thing getting hyped up for quite some time. Well, I don't want to be the guy that's like, 'Ahh, the old guy didn't want to do the thing with the young guy,' so I went and showed up and did it. Now we see what's happening today and it's like, who knew? [laughs] I had no idea. When I spoke to Travis — they have these sayings that are making fun of someone, and I said, "I'm not going to be in this video if you're making fun of me." He was like, 'No no no, we're big fans,' so that's cool."