UPDATE: Mercedes-Benz Teases a Brand New Maybach Coupe
"Hot & cool – almost 6 metres of ultimate luxury."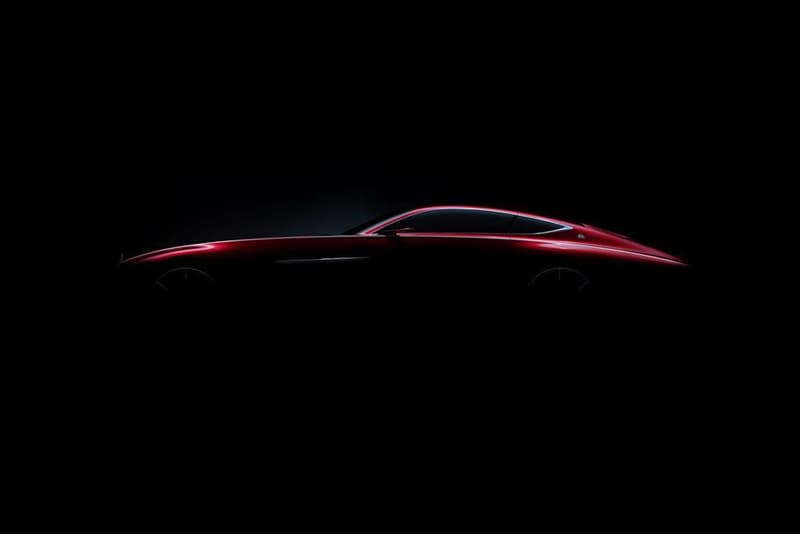 UPDATE: Benz has offered up another glimpse of the so-called Vision Mercedes-Maybach 6 — this one highlighting the vehicle's gullwing doors — and announced that the vehicle will make its first appearance this Thursday, August 18, in Pebble Beach.
Mercedes unceremoniously ended the Maybach's luxurious reign back in 2013, constructing the final standalone Maybach in December of 2012 before shuttering the line the following year in the wake of poor sales. Thankfully, the German automotive giant quickly reversed course, announcing a resurrection of the badging in 2014 before unveiling the Mercedes-Maybach S600 and chauffeur-driven Pullman limousine. Now a proper Maybach coupe appears to be on the horizon.
Mercedes took to its social media accounts today to tease its latest Maybach production: an insanely long coupe that apparently measures almost six meters — nearly 20 feet — in length; for comparison's sake, that's four feet longer than a Bentley Continental GT. Though it remains to be seen what exact form the Maybach will take, Autoblog astutely points out the sleek vehicle's apparent similarities to the Exelero — Maybach's last coupe and a one-off design that packed a V12 capable of over 700 horsepower.
Stay tuned for a potential debut at the Paris Motor Show later this year and here's to hoping that the teaser is for something more than a mere concept.