10 Football Jerseys That Will Take You from the Streets to the Pitch
From some of the most popular streetwear brands.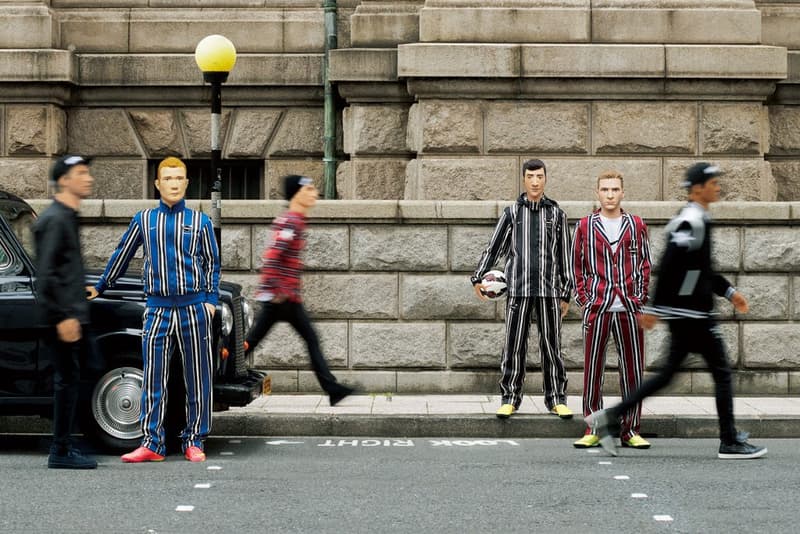 Sport influences are nothing new to the fashion world and throughout the years, the two have developed a cohesive relationship with sporting pastimes being assimilated into streetwear. However, one sporting gap remains and it comes in the form of football (soccer to Americans). Even though retro kits have had a lot of influence on streetwear today, in the past, wearing your team's stripes away from matches could be seen as both uncultured and deeply unfashionable. For example, in the U.K. where football is the number one sport, wearing a football kit in day-to-day life had a powerful negative stigma and association with hooliganism; whether right or wrong, it was a visual indicator of the violent culture of football fandom at its worst. So was the humble football shirt destined to be trapped between the terrace and the pub or between the pitch and the locker room? Though Americans have never really held football in the same regard as baseball, basketball and, of course, North American football, thanks to its new found growing popularity stateside and the success of Team USA in recent World Cups, the football jersey trend has been seeing a rise in the last couple of years… take for instance Drake. Though a full-blown integration of the "soccer jersey" silhouette in streetwear's arsenal is still off, an increasing number of brands have been experimenting with what it can offer.
With the start of the 2016/17 Premier League season already a few days underway (Germany's Bundesliga and Spain's La Liga kicking off in the upcoming weeks), we've curated a list of football jerseys designed by notable streetwear designers and labels that will take you from the pitch to the streets, making sure to turn heads along the way. Even if you're not a football fan, these classic silhouettes will be sure to add some flair to your streetwear staples.
A Bathing Ape x PUMA "BAPE F.C."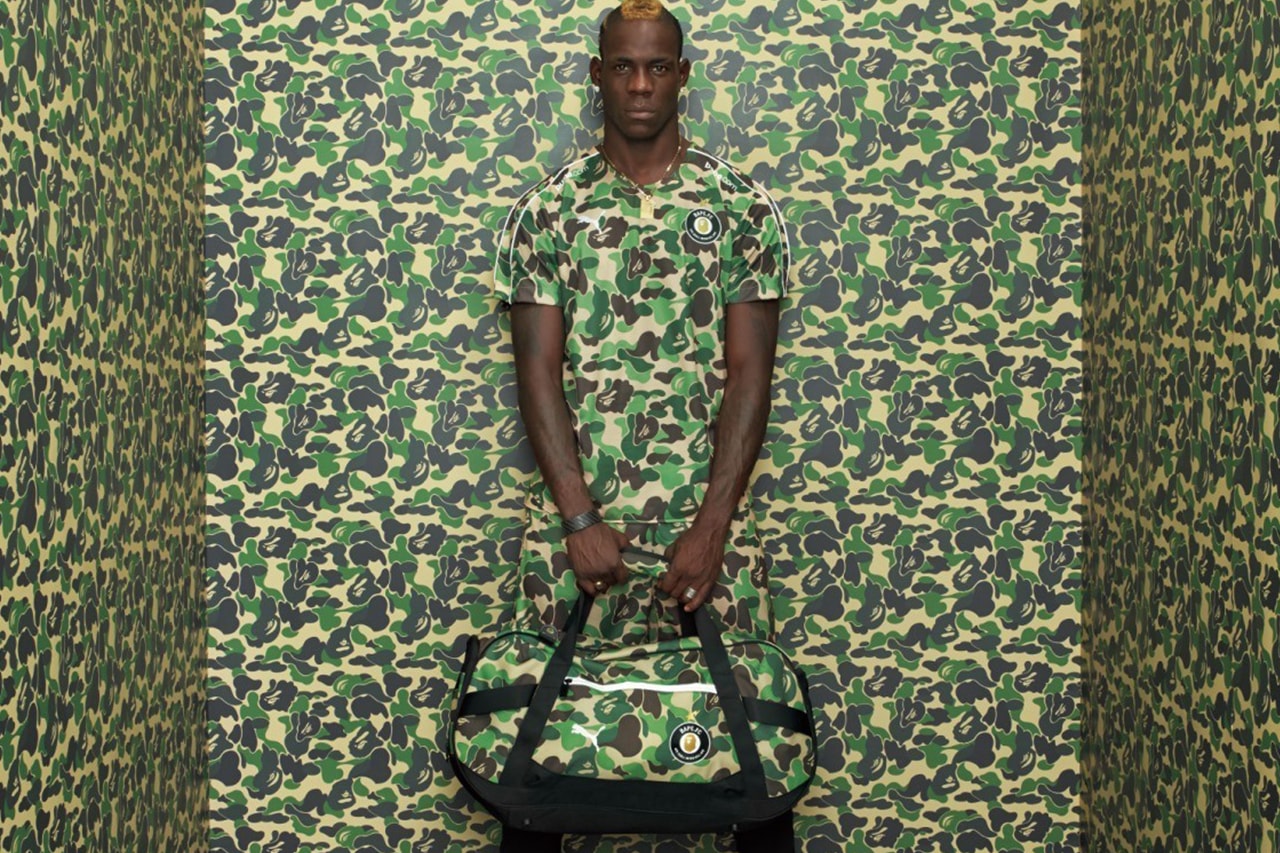 Japanese streetwear icon, A Bathing Ape, teamed up with German giants, PUMA, not once, not twice, but three times on a football inspired collection titled "BAPE F.C." The collaborations saw BAPEs signature camo in green, black and multicolored iterations featured on the jerseys modeled by infamous Italian striker, Mario Balotelli. To finish off the look, a screen printed "BAPE F.C." badge and BAPE's shooting star motif adorned the shirts with reflective piping on the seams.
Yohji Yamamoto x adidas for Real Madrid 2014/15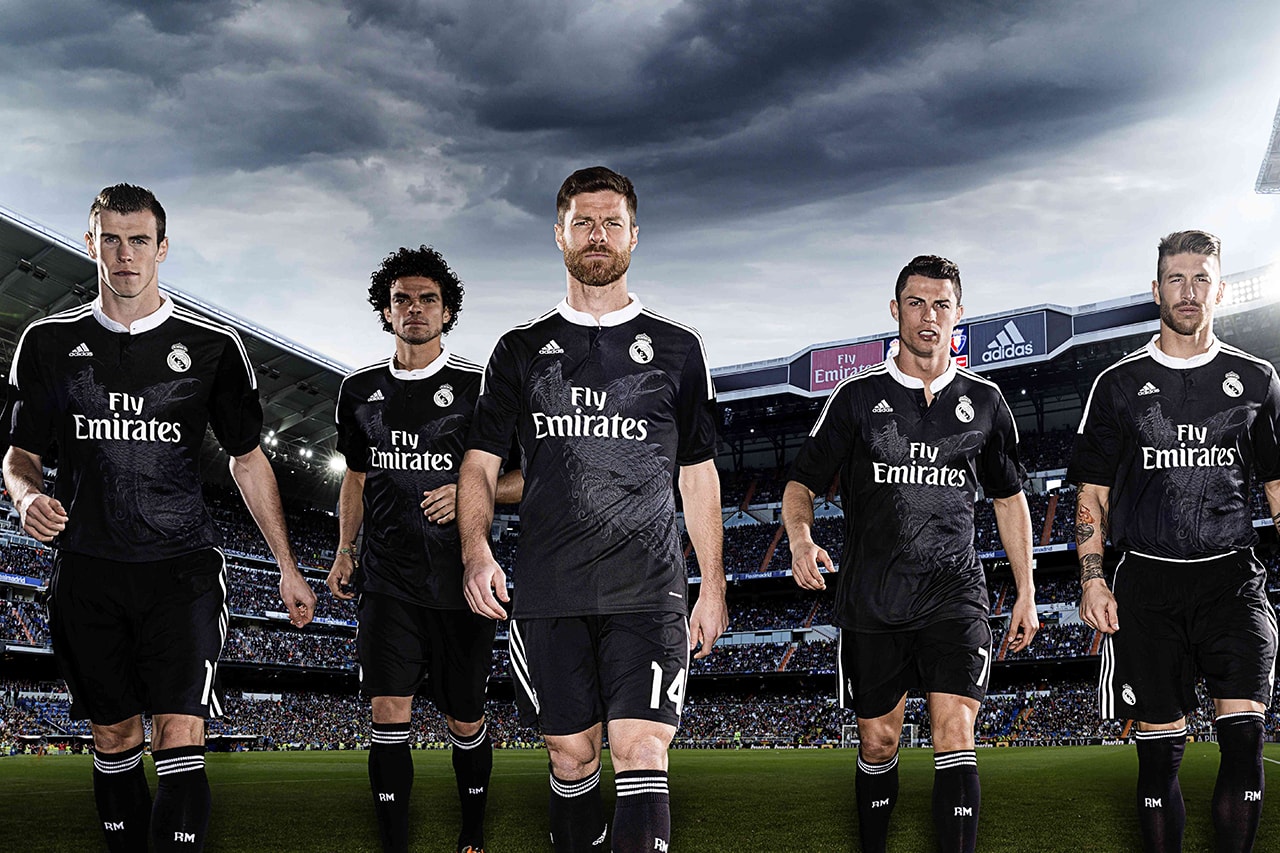 Japanese award-winning designer, Yohji Yamamoto upped the game with his take on the Spanish club's third kit, which was mostly featured during the UEFA Champions League. The almost all-black shirt includes pops of white with adidas's three stripes, a white collar and trimming. However, the most noteworthy aspect is the centerpiece. The detailed grey dragon king and dragon bird takes center stage as they swirl around the front, making this football jersey not only functional, but incredibly fashionable. The limited edition jersey was worn by football royalty such as Cristiano Ronaldo, Gareth Bale, Toni Kroos and Luka Modrić, making it all the more coveted.
Palace Skateboards x Umbro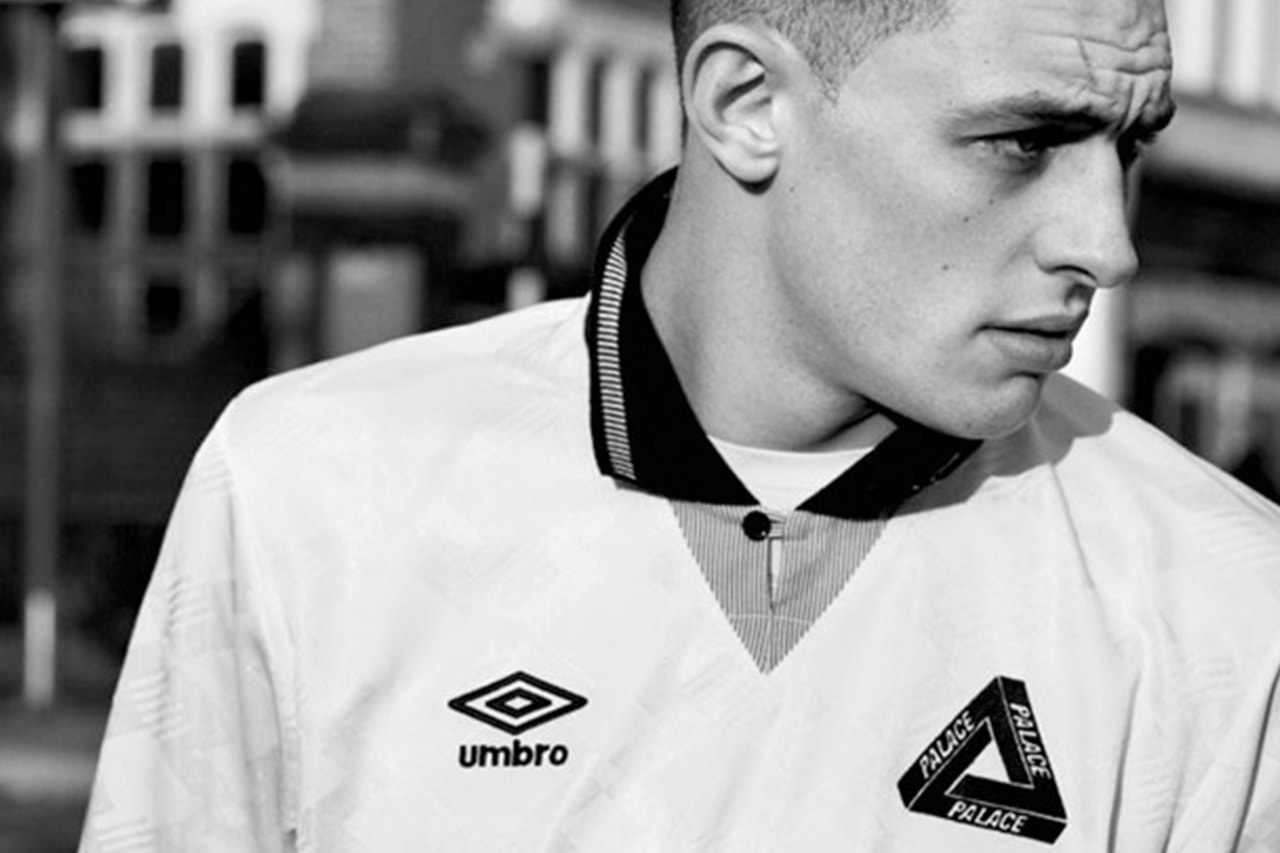 2012 saw an impressive, under-the-radar collaboration between Palace Skateboards and Umbro. The capsule collection, which is inspired by skateboarding and football, resulted in a series of tops that combined streetwear sensibilities with the pragmatic, yet attractive design of football gear from the '80s, channeling specifically the glory days of England's famed football team. Umbro even created the exact copy of the Italia 90 shirt with the Palace Tri-Ferg logo, showcasing a testimony to the brands commitment to British youth culture, or proof of the skate crews amazing persuasion skills. However you look at it, their combined audacity is totally inspiring.
Supreme "Diagonal" Jersey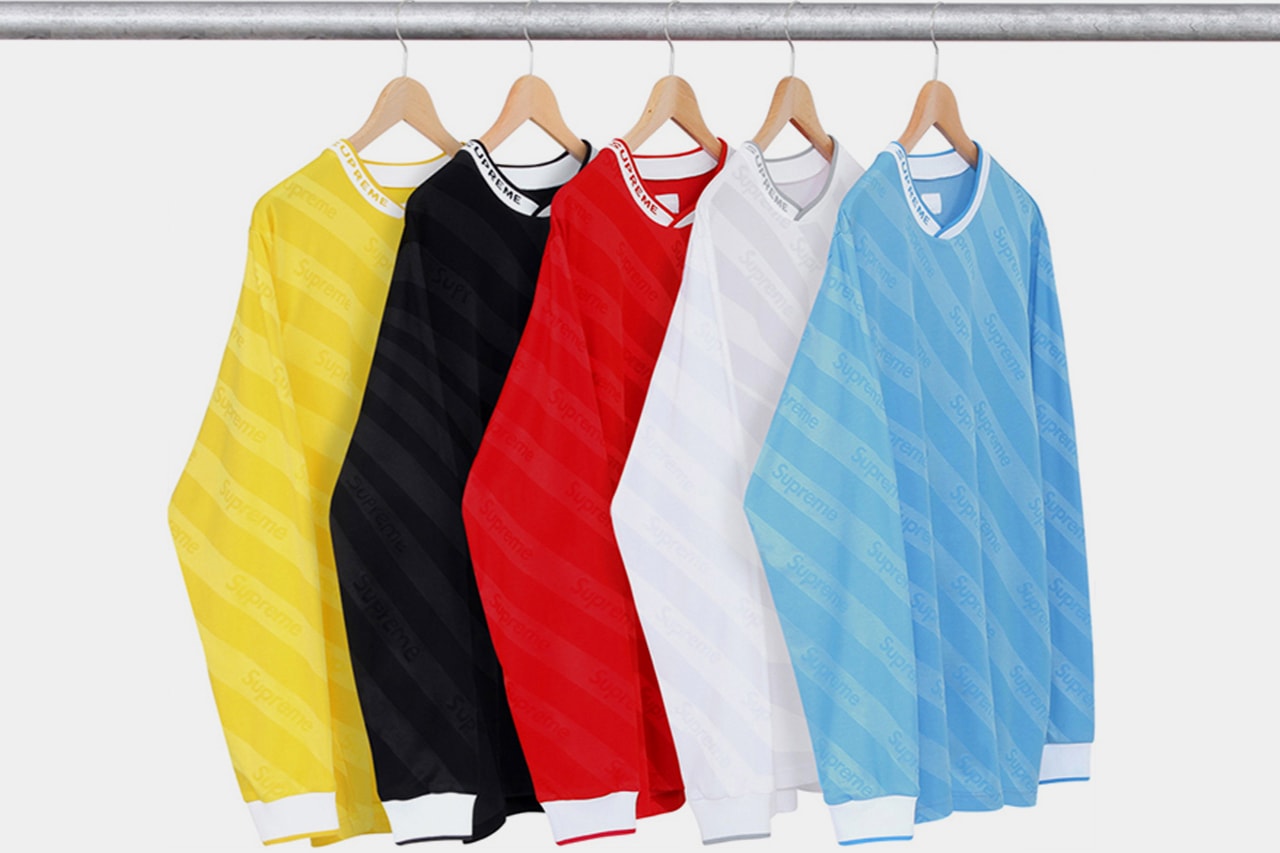 Supreme is no stranger when it comes to taking worldly references and incorporating them into its clothing. Catering to skateboarding, hip-hop and punk rock cultures, the brand offers an array of designs using the classic football shirt as a template. Football jerseys decorated in pinstripes and checkers to tonal and mesh iterations with special Supreme crests can be seen all over the streets. One of the favorites is the long-sleeve 'Diagonal' jersey in classic '90s colors, giving a throwback to their earlier Umbro jerseys.
STÜSSY Long-Sleeve Jersey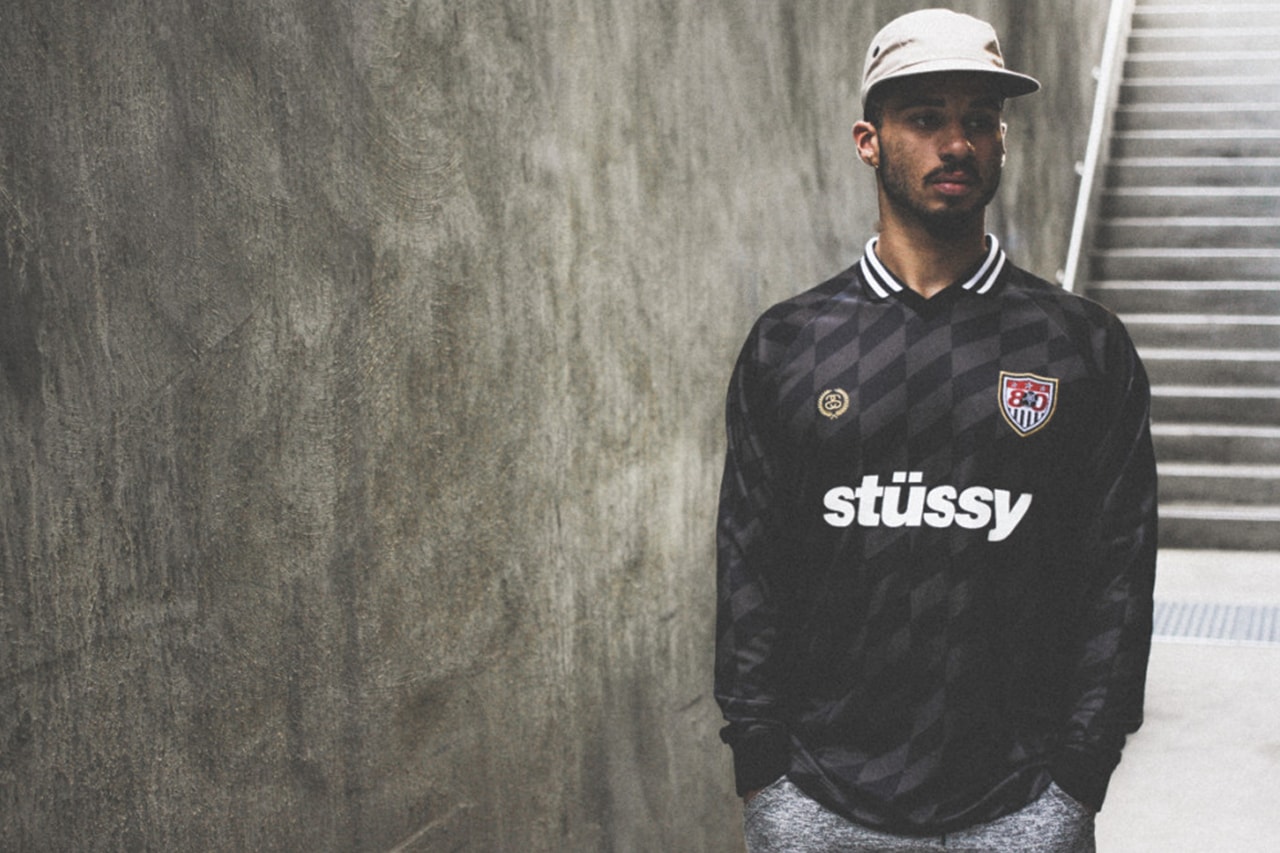 Football cool gets a makeover from a brand that knows how to own it. STÜSSY, no doubt taking inspiration from '90s football style, showcases just how brilliant it is when lifestyle and football cross paths. In 2015, the brand further developed its fusion of streetwear and football as it presented the "Team STÜSSY Jersey" as part of the summer collection. The long-sleeve jersey, constructed from shiny polyester, features a reworked Team USA national football badge along with the number "35" printed on the back in celebration of the brand's 35th anniversary.
Nike x SOPHNET. "F.C Real Bristol"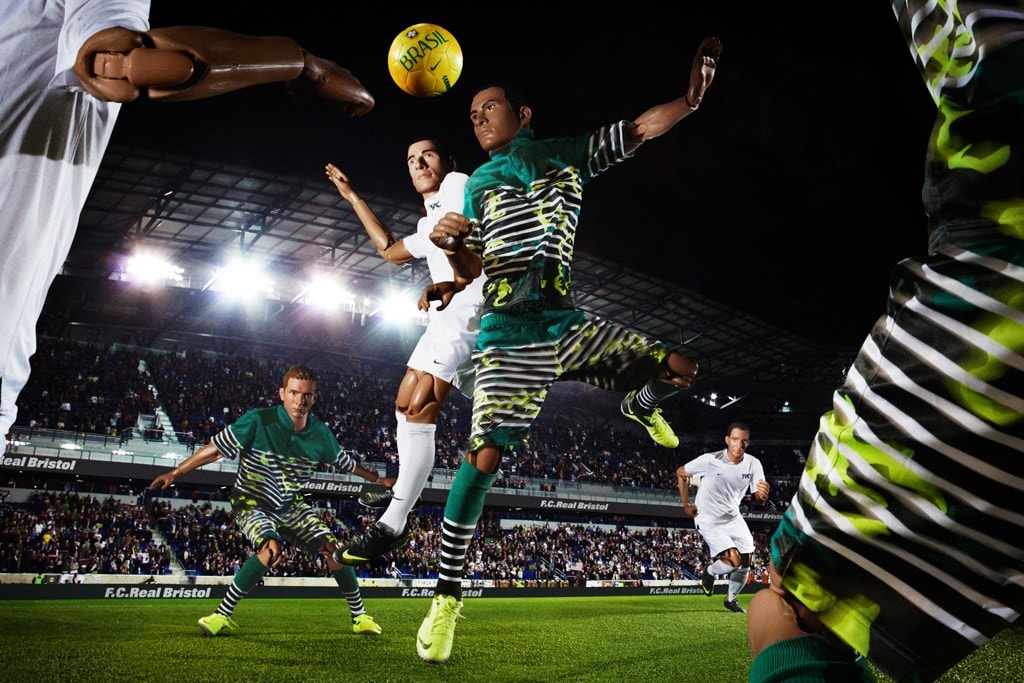 What started out as an imaginary football club, "F.C. Real Bristol" soon became an independent label, expressing a new category that sees football as a way of life. The ongoing football-themed collaboration between SOPHNET. and Nike has seen seasons upon seasons of "The Beautiful Game" being incorporated into streetwear staples. Of course, the best pieces include its casual off-pitch designs packed full of bold graphics. There's no denying it, in a few years time, we'll probably be seeing prints like this on the pitches.
Patta x Nike "I Am Tiempo"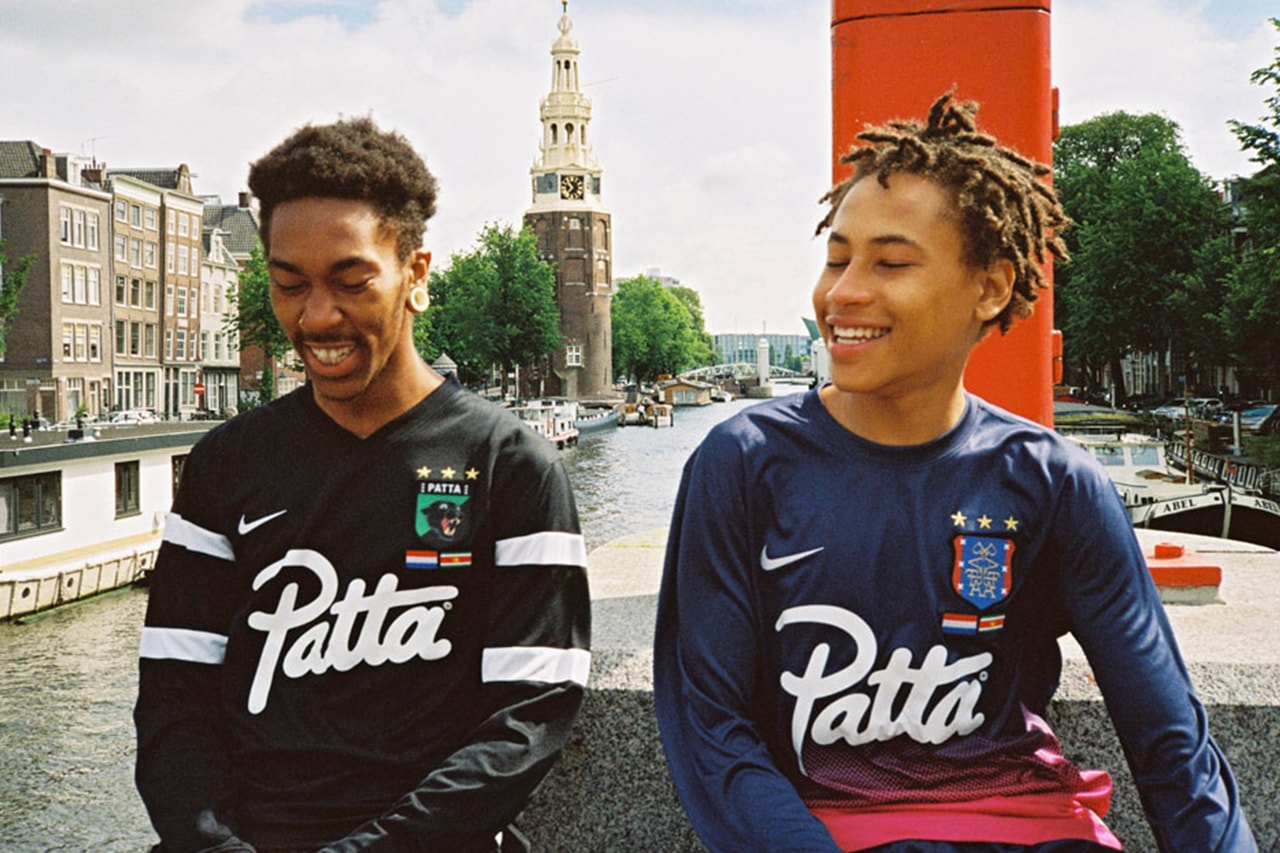 Dutch retailer Patta partnered up with Nike on the lead up to the 2014 World Cup, to release a series of exclusive "I Am Tiempo" shirts. Inspired by football jerseys from the '90s, the long sleeve tops feature custom co-branded badges and are offered in a blue and pink "home" colorway, as well as a black and white "away" colorway. The shirts were offered complimentary with in-store purchases of Tiempo '94.
Cliché x adidas Villemin Skate Copa Germany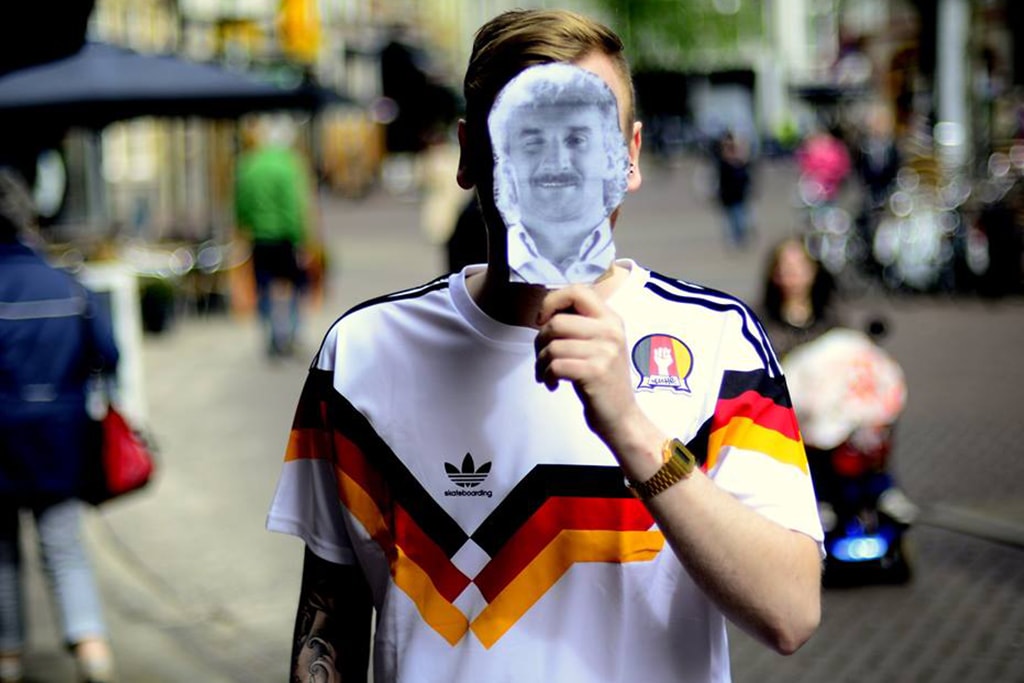 Made in conjunction with Cliché Skateboards, this 1988-inspired Germany team jersey features Lem Villemin "8" graphic on the back with a Cliché/Germany hybrid badge on the left chest and adidas skateboarding badge on the right, taking you from the pitch to the streets that much easier. Also, with Germany being the most recent World Cup Champions, this jersey will be sure to make any football fan envious.
Golf Wang Jersey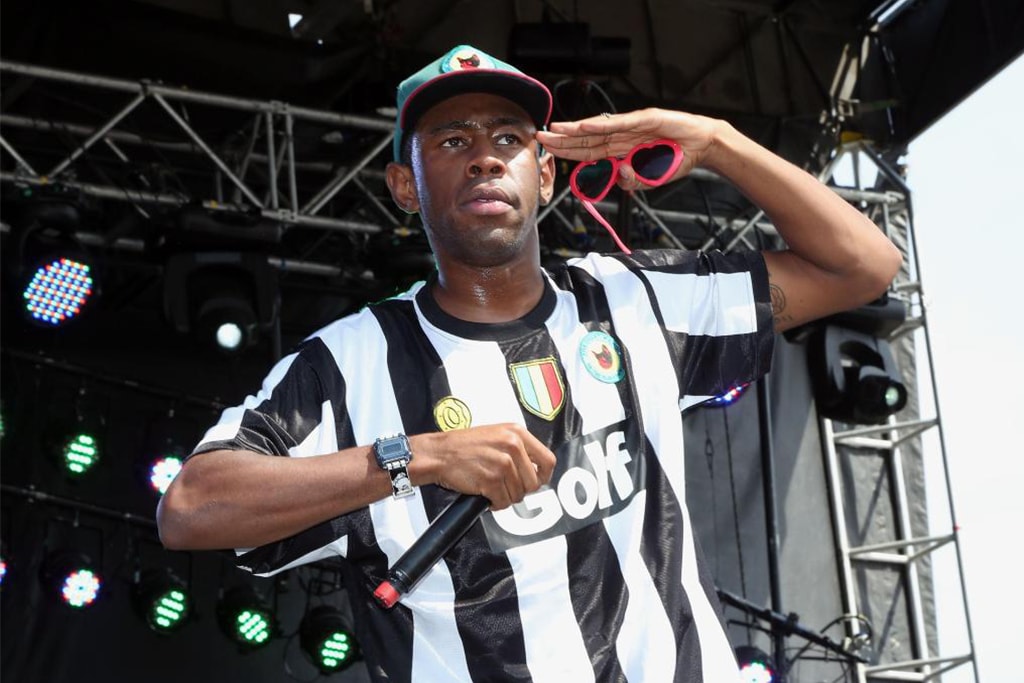 It's been well documented that Tyler, the Creator likes to wear football shirts, even being spotted rocking a Croatia jersey around the streets and at his show in Melbourne, Australia. Well apparently he likes to make them too. As part of his Golf Wang line, which made its runway debut this past June in L.A., Tyler made a nice red and white vertical stripped, Juventus mash up jersey, which also comes in a black and white version.
KITH "Football Equipment" Jersey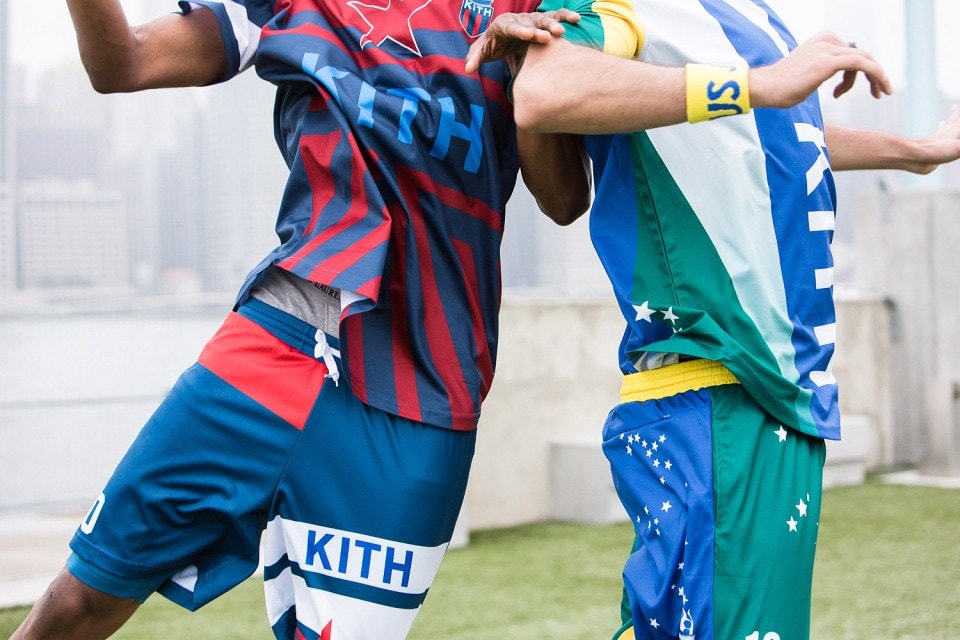 Created in celebration of the football filled summer of 2014, KITH created two jerseys for its "Football Equipment" collection. One showcases the country aesthetics of Brazil with its green, white and yellow colorway and star motifs throughout. The other showcases KITH's home team, USA, using its national colors of red, white and blue with a stripe motif and a red star front and center.