Kanye West Explains Why He Announced His 2020 Presidential Candidacy
'Ye called in for a candid chat with BBC Radio 1's Annie Mac.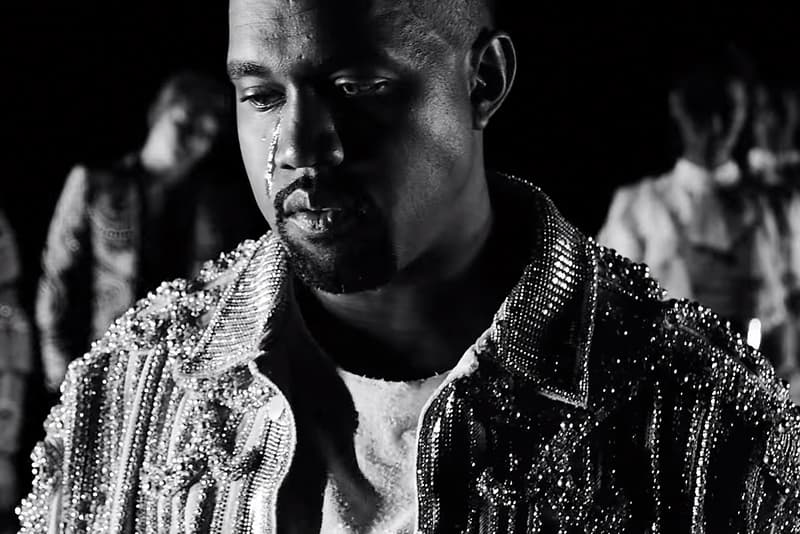 In an interview with BBC Radio 1's Annie Mac yesterday, Kanye West revealed that he definitely hasn't abandoned his 2020 presidential ambitions. Fresh from premiering his stylish video for "Wolves" with Balmain, 'Ye has opened up to Mac on his thoughts regarding his potential responsibility if he were to be elected:
"We are numb, we're numb to 500 kids getting killed in Chicago a year, we're numb to the fact that it was seven police shootings in the beginning of July … we're numb to places on the Earth that we don't live – like our life is okay but it's okay for other people's lives to not be okay. When I talk about the idea of being president, I'm not saying I have any political views, I don't have views on politics, I just have a view on humanity, on people, on the truth. If there is anything that I can do with my time and my day, to somehow make a difference while I'm alive I'm going to try to do it."
Kanye also touched on his troubled Glastonbury festival set last year, revealing that his flawed performance triggered a serious state of depression:
"I started off the show and I completely messed up the music. And me, as you can imagine by this phone call, I'm a bit of a perfectionist. So it really put me into a slightly depressed state and it put me back in the position of when I was in high school and I got fired from my job, or when I played my music for R. Kelly and he told me he was going to sign me and then three months later I didn't have any money I couldn't afford a haircut, I couldn't take my girlfriend to the movies and I'm still in my momma's bedroom, working on beats and I was that close to being signed by R. Kelly. I don't usually get nervous, I prepare, I get fully prepared. When that music messed up in the beginning it tapped into my nerves and when you're nervous or vulnerable something special and something different can happen."
'Ye also spoke about his ambitious plans for future partnerships with brands like IKEA:
"I have to work with IKEA—make furniture for interior design, for architecture and I know that if I do a minimalist apartment inside of a college dorm where the TV goes on the side of the wall. Yo IKEA, allow Kanye to create, allow him to make this thing because you know what, I want a bed that he makes, I want a chair that he makes—I want more products from Ye."
Kanye's full interview with Annie Mac will air on Monday at 7 p.m. in the United Kingdom.