Avocado Burger Buns Look Just as Ridiculous as It Sounds
Is the avocado craze going too far?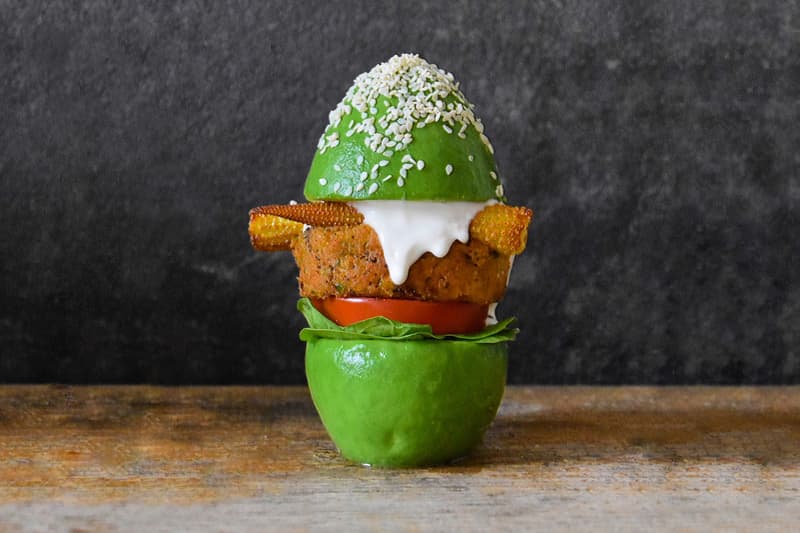 Nowadays, it seems as if you can't go blinking just once without encountering the newest food craze on Instagram. From $2,000 USD doughnuts to Taco Bell's Cheetos Burrito, we've been smothered with some of the most absurd, edible concoctions that have caused quite a stir on social media. The latest food trend teeters on the healthy side as it relinquishes your precious beef burger, replaces it with a chickpea patty, and slaps it with a pair of thick avocado slices.
The avocado burger buns creation was conjured by Colette Dike who is the founder and editor-in-chief of FoodDeco—a website committed to share the "love story between food and decoration." Furthermore, Dike's veggie burger is topped off with vegan mayonnaise, roasted baby corn, and you can also swap the chickpea patty for chicken or any protein you desire. Is this avocado-packed meal worthy of a double-tap on Instagram or just flat-out ridiculous? Let us know your thoughts.