A Look at Some of the Most Mesmerizing Olympic Stadiums of the Past
From avant-garde Bird's Nest designs to neo-futuristic creations that rival any sci-fi movie.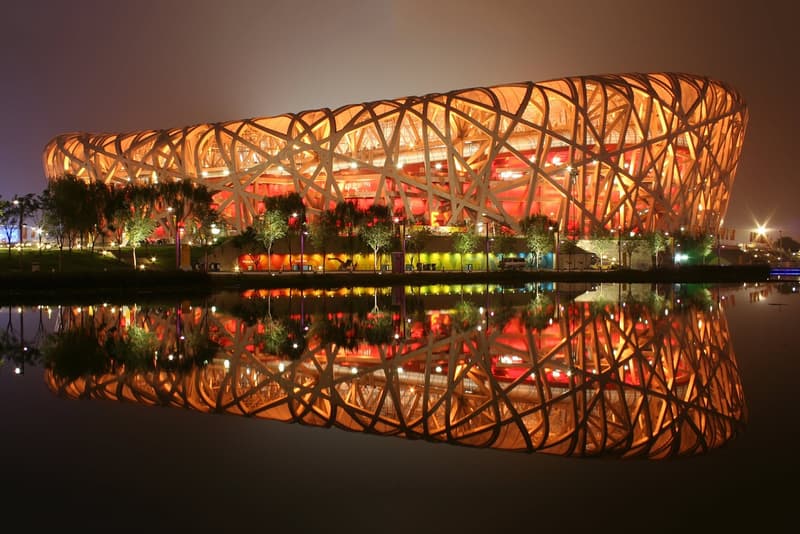 With the Rio Olympics starting this week, it's important to remember the importance of international sport. A national sense of inspiration, patriotism, and community are all just a goal away.
International sporting competitions have a huge and lasting effect on society-at-large, providing comfort, solace, camaraderie, and pride. And, in a world whose borders are becoming ever more theoretical, where you likely have more in common with digital friends from across the globe than you do with your next door neighbor, this geographical and social togetherness brings a local stability and common ground that we're sorely lacking right now.
A big part of that is the physical transformations of cities, often through sheer architectural spectacularity, although also sometimes through infrastructural improvements; Barcelona, for example, increased public space and beachfront by 78% in advance of the '92 games, bettering the city forever more.
When we think of the Beijing Olympics the first thing that comes to mind is Herzog, De Meuron, and Ai Weiwei's Birds Nest. When we think of Athens we think of Santiago Calatrava's Olympic Stadium.
To this end, we thought we'd take a look at a few of the more interesting architectural examples from Olympic history.
London 2012
1 of 2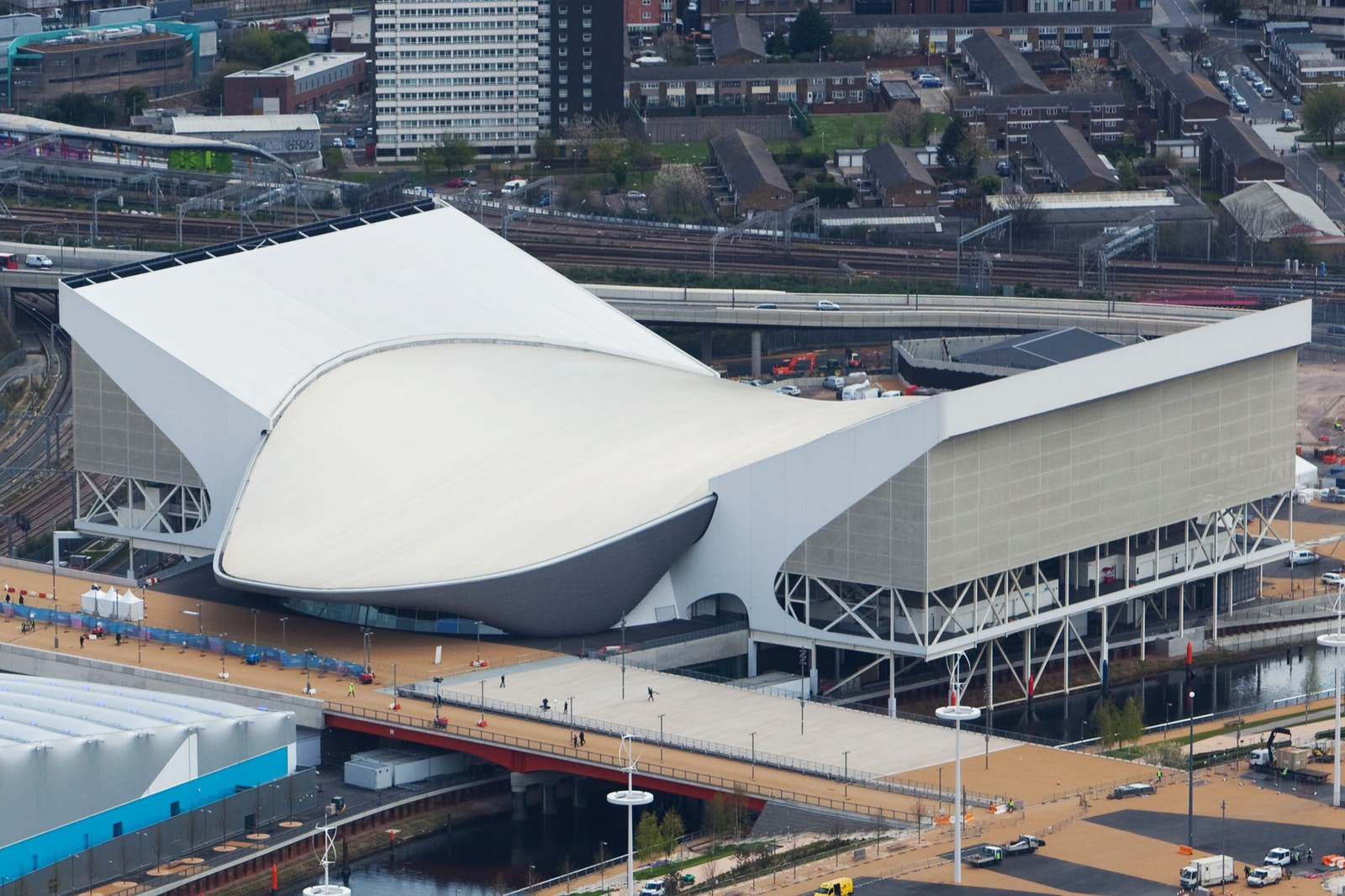 2 of 2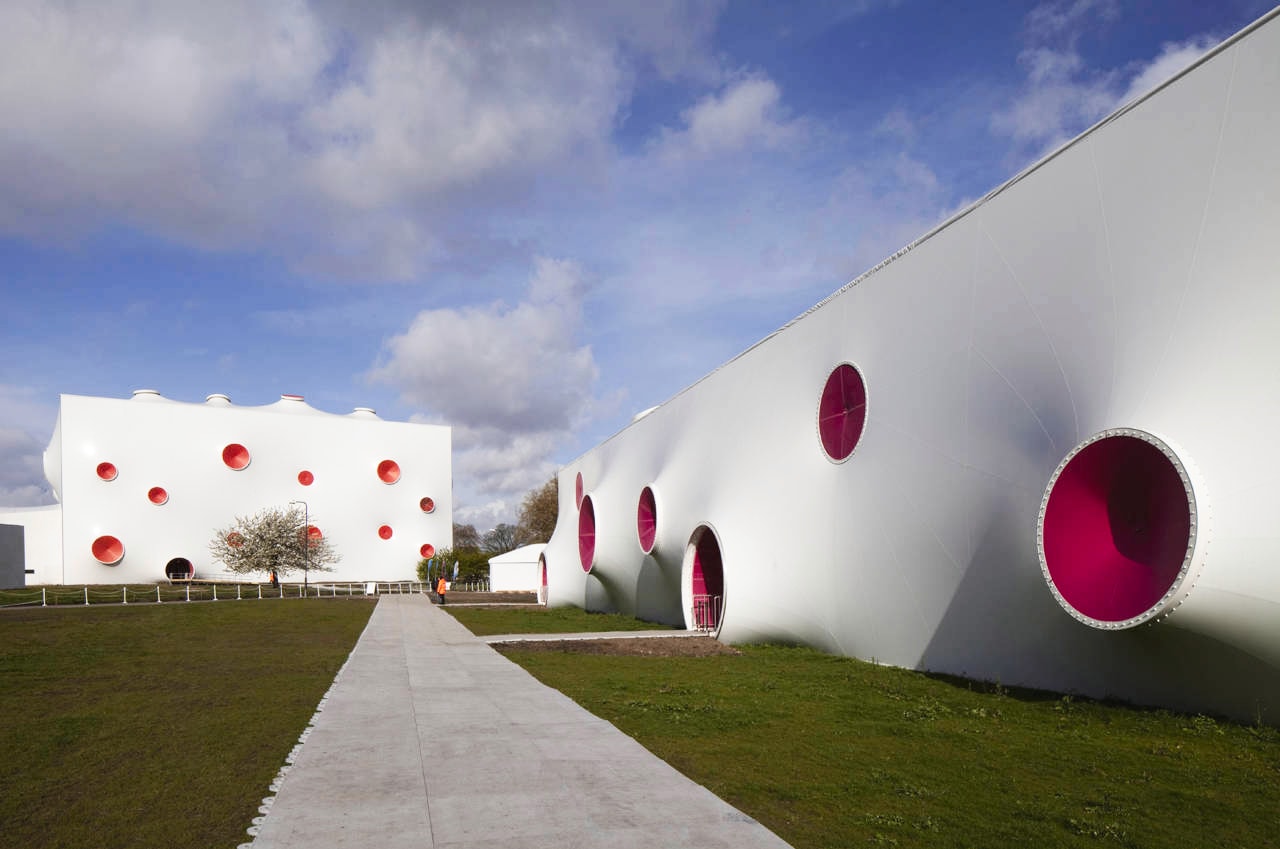 Taking her inspiration from the fluid geometry of water in motion, the late, great Zaha Hadid represented her curvilinear spatial (and outer space-reminiscent) geometry with the 2012 Aquatics Centre. Far less well known, but still thoroughly impressive, was Magma Architecture's impermanent Olympic Shooting Venue situated at the Royal Artillery Barracks in Woolwich. Comprised of three ventilated PVC tents, they're nonetheless somehow wholeheartedly reminiscent of a Murakami-tinged anime fever dream. Like Hiropon and Snorlax were competing for the gold.
Beijing 2008
1 of 2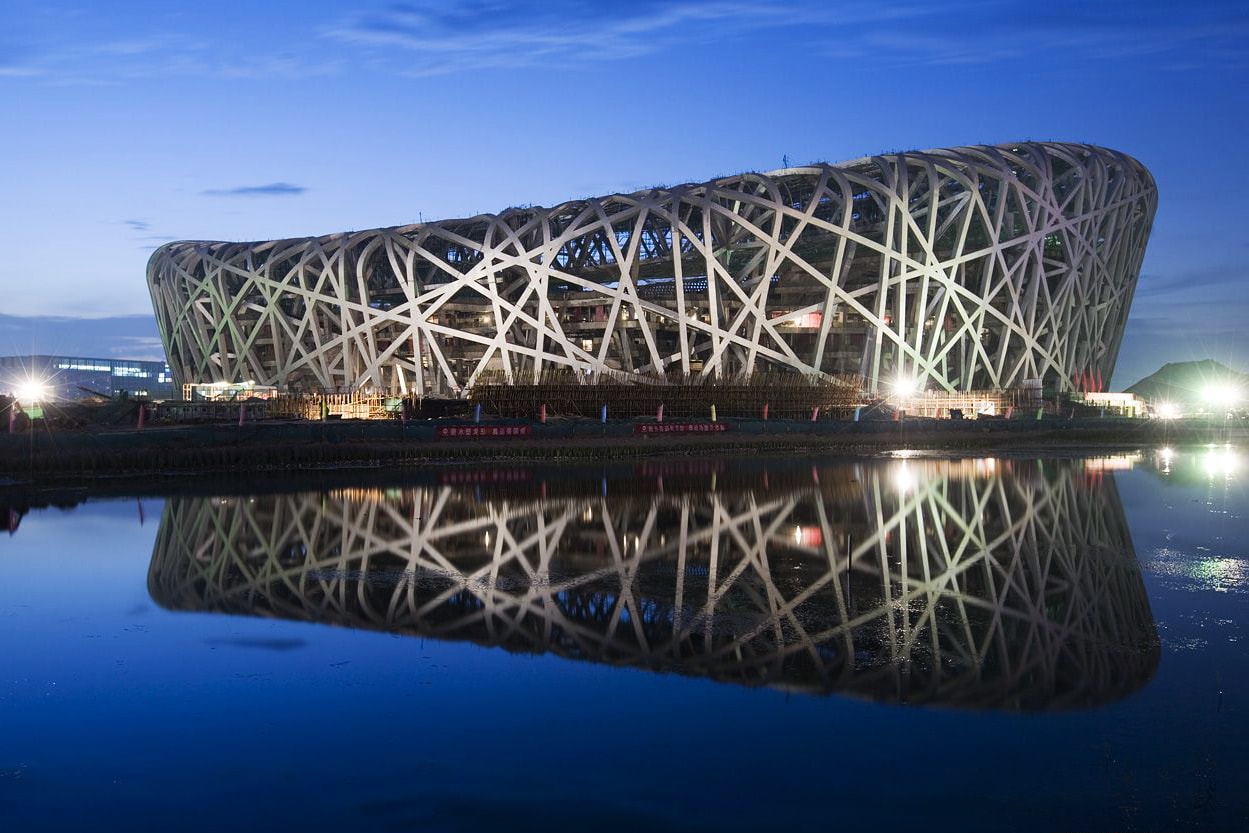 2 of 2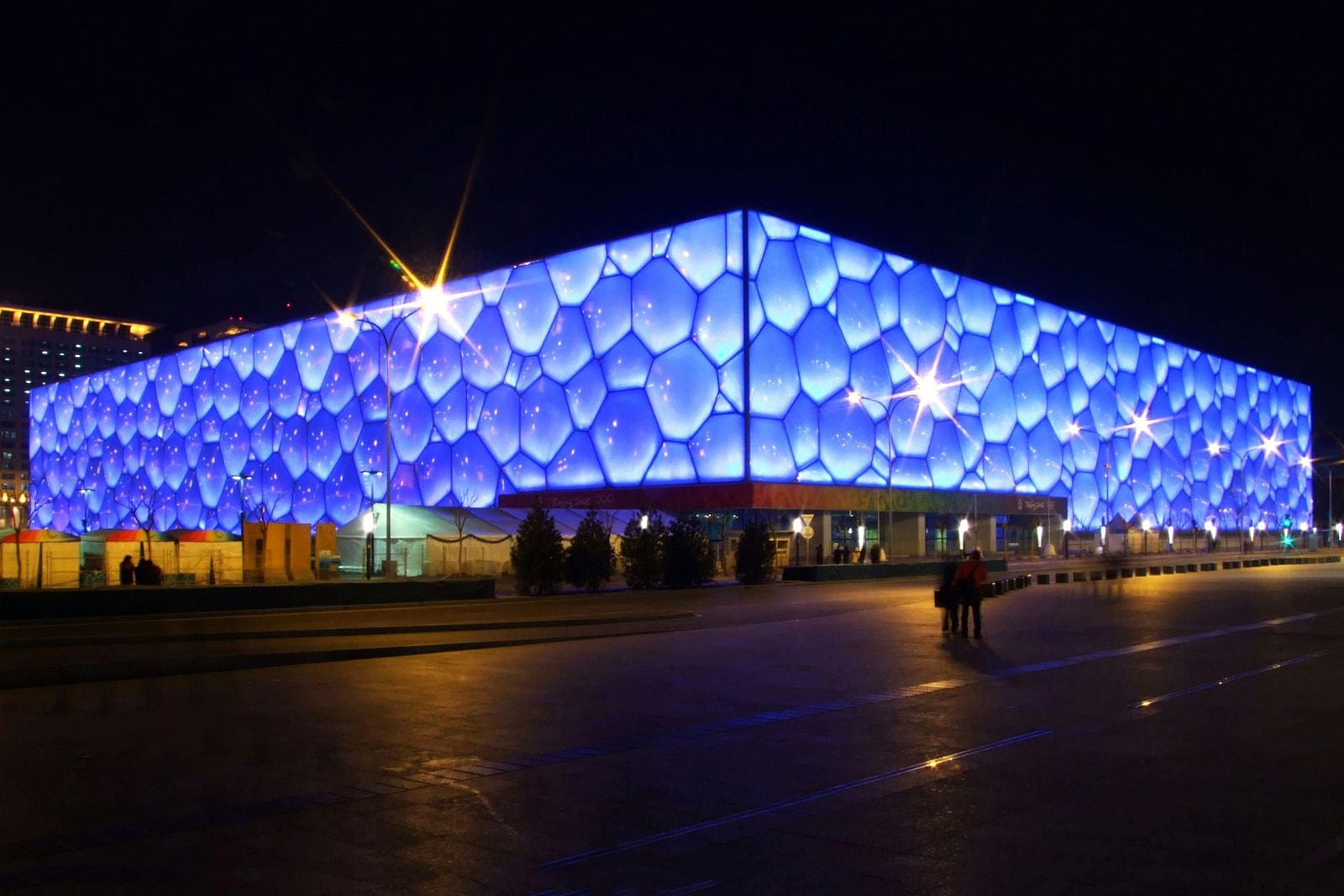 Though the Bird's Nest got the lion's share of the attention, PTW's 'Water Cube' Olympic Swimming Centre is nothing short of spectacular. A biomorphic cuboid of Ethylene Tetrafluoroethylene (ETFE) 'water-skin,' the stadium dazzled passersby. It overshadowed the neighboring Bird's Nest, clogged social media, and wound up being used as a part-time water park after the games as no one could find a legitimate use for it afterwards. For its part, the Beijing National Stadium (aka the Bird's Nest) was largely designed by Pritzer Prize winning Swiss architects Herzog & De Meuron and Chinese activartist Ai Weiwei, and garnered international attention. The implemented steel beam hide movements for the retractable roof, and give the appearance of said Bird's Nest, although the design originated with the study of traditional Chinese ceramics. It will be used again for the 2022 Beijing Winter Olympics.
Athens 2004
1 of 2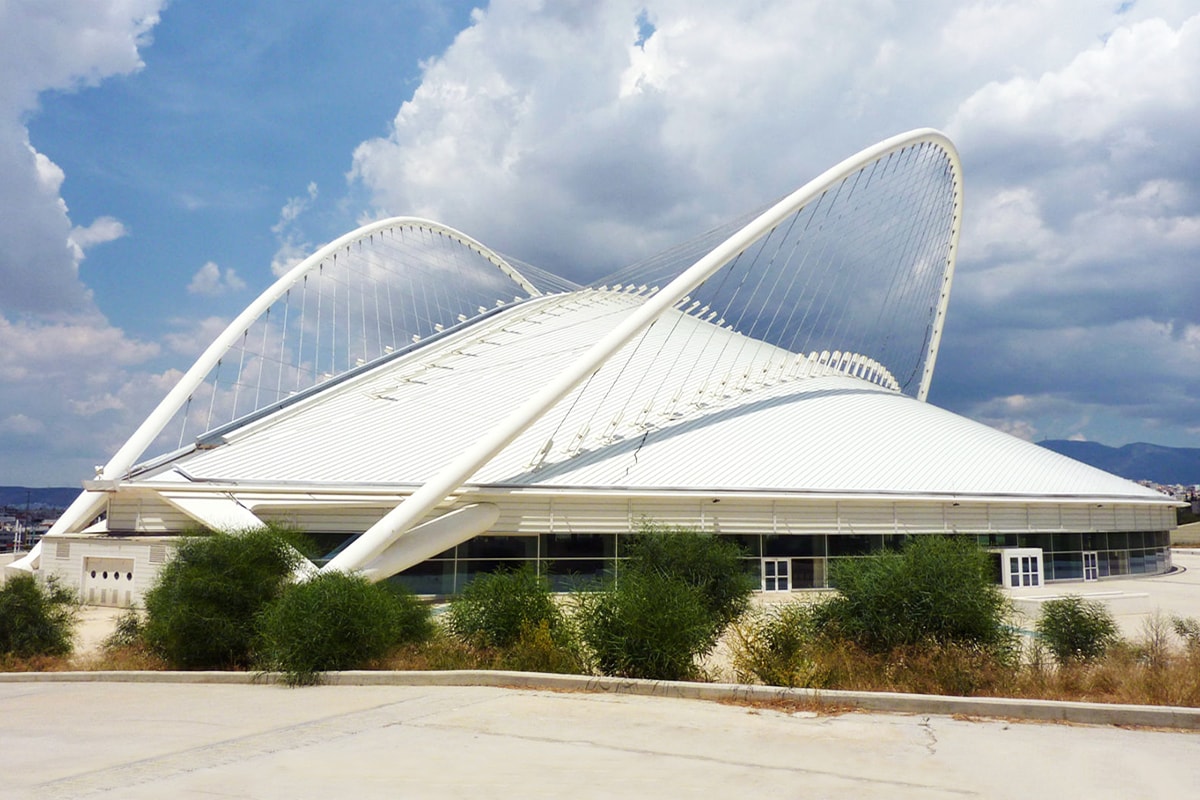 2 of 2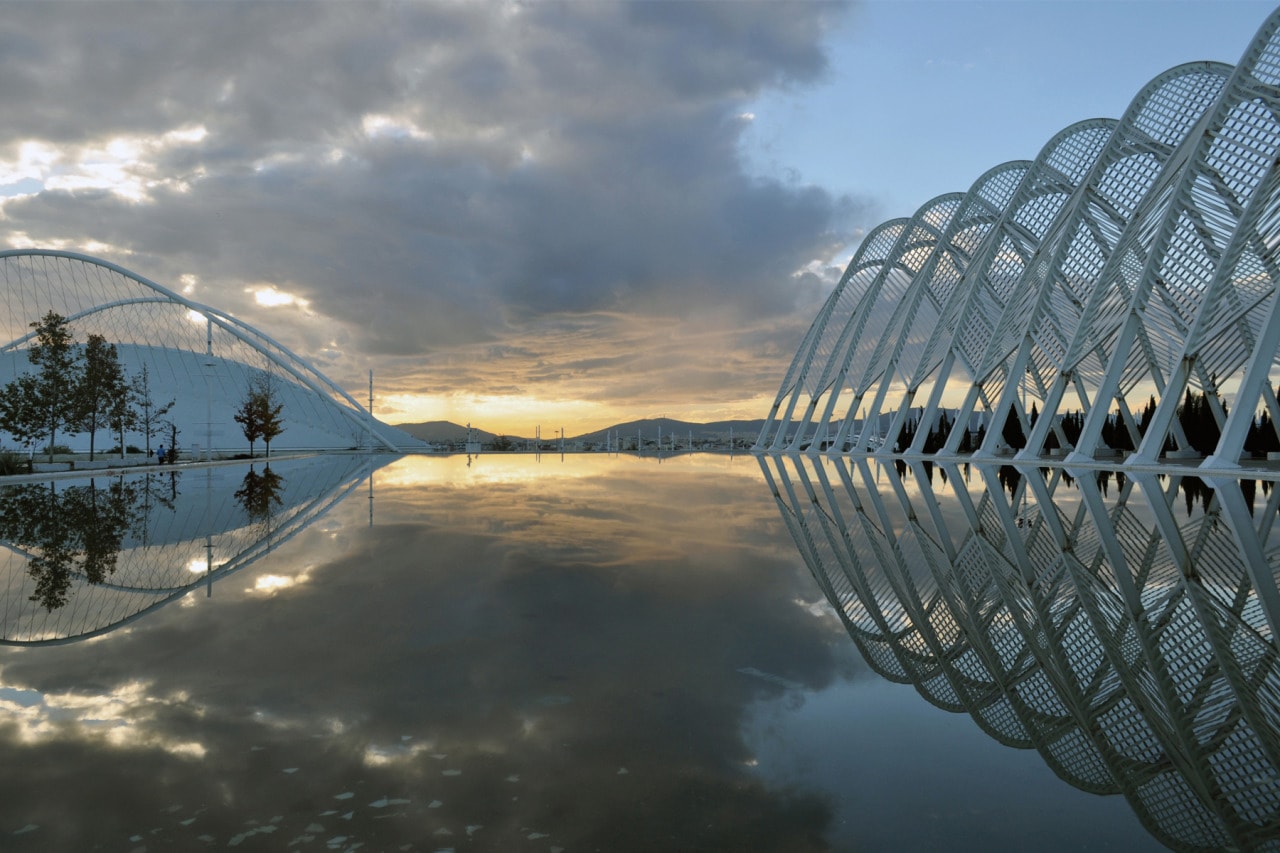 Famed (and occasionally wildly controversial) Spanish architect Santiago Calatrava was called on to design the primary Stadium in Athens for the Olympics' return to its spiritual and ancestral home (the first games governed by the IOC were held in 1896, in Athens' Panathenaic stadium, and the name derives directly from pre-modern games held beginning in the 8th century BC in Olympia, Greece). Calatrava was also tapped to design the Velodrome (cycling venue) for the same Olympics. Both designs bear up Calatrava's reputation as some combination of sculptor and engineer, and echo aesthetic cues seen in a variety of his buildings, including the new PATH station at Ground Zero in Manhattan, and the Margaret Hunt Hill bridge in Dallas.
Sydney 2000
1 of 2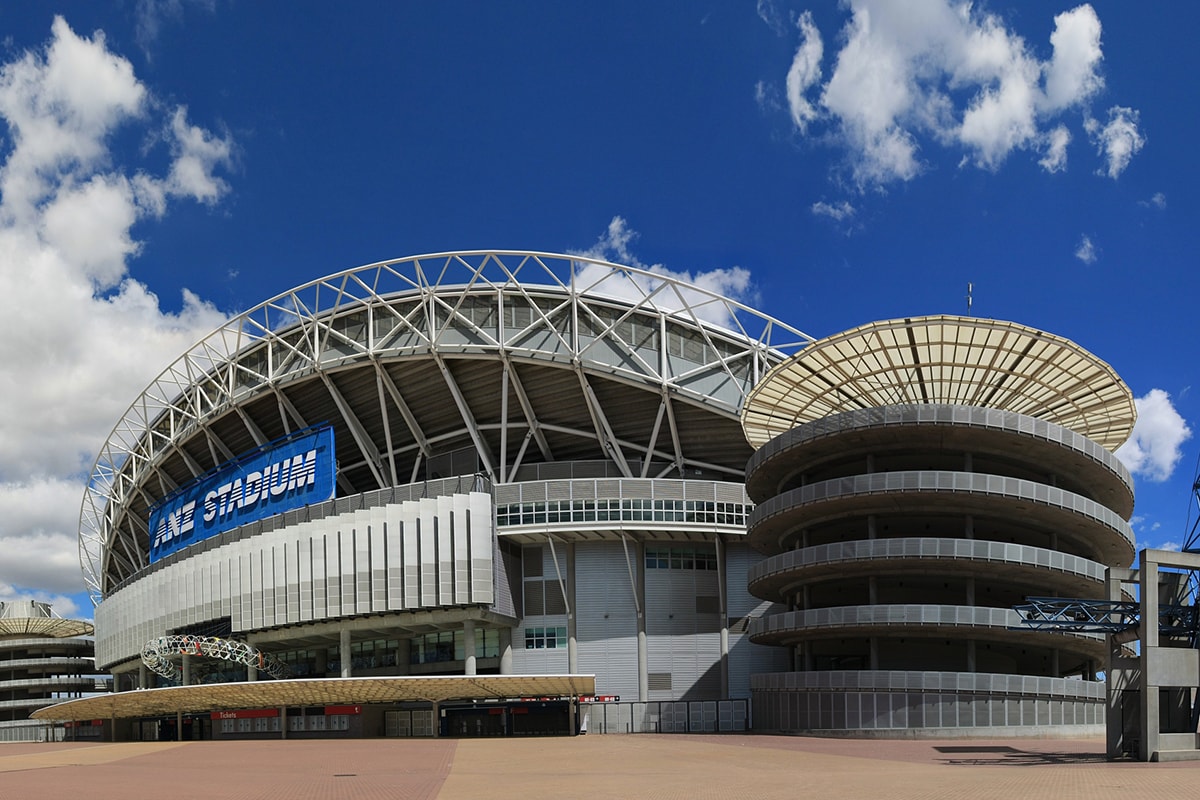 2 of 2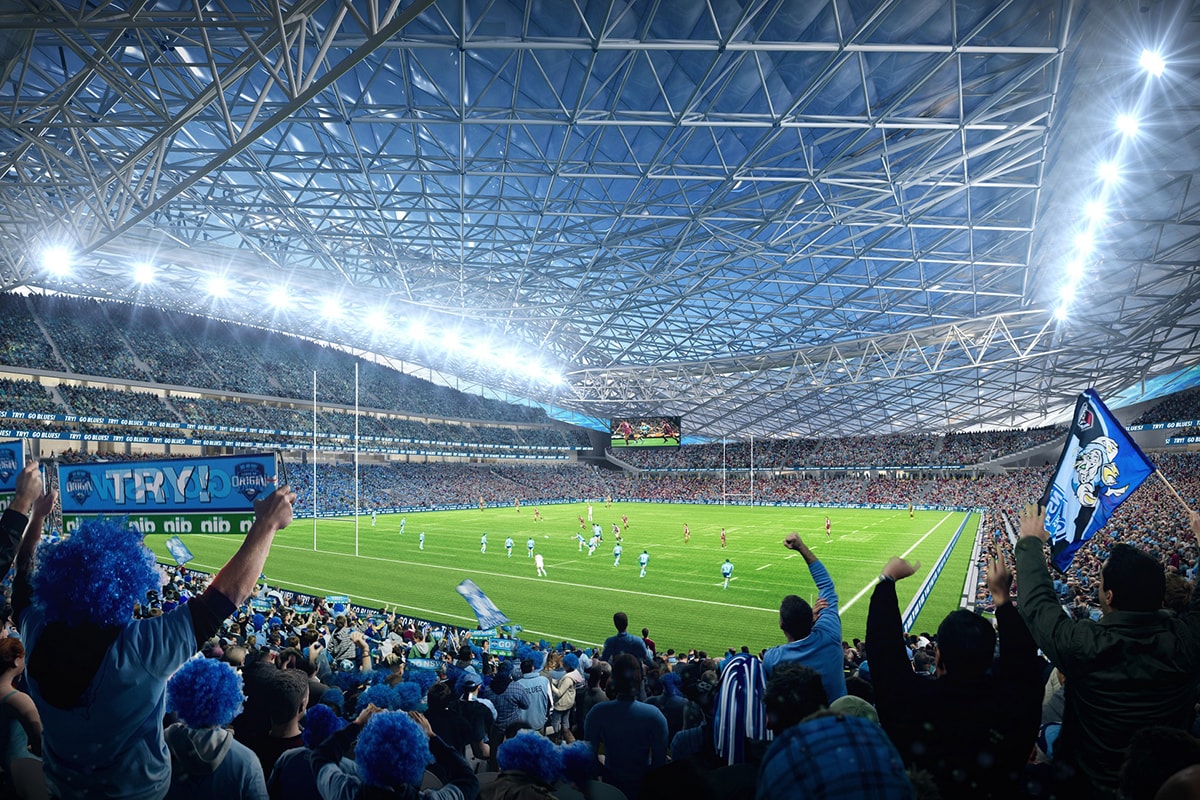 Bligh Lobb Sports Architects' Stadium Australia didn't extraordinarily deviate from the old from an aesthetic perspective, but its open-clamshell design is notable from a capacity perspective; with 110,000 seats it is the largest Olympic stadium ever built. Post-Olympics, it has held a host of events, including the Rugby World Cup Finals, and FIFA World Cup qualifiers.
Barcelona 1992
1 of 2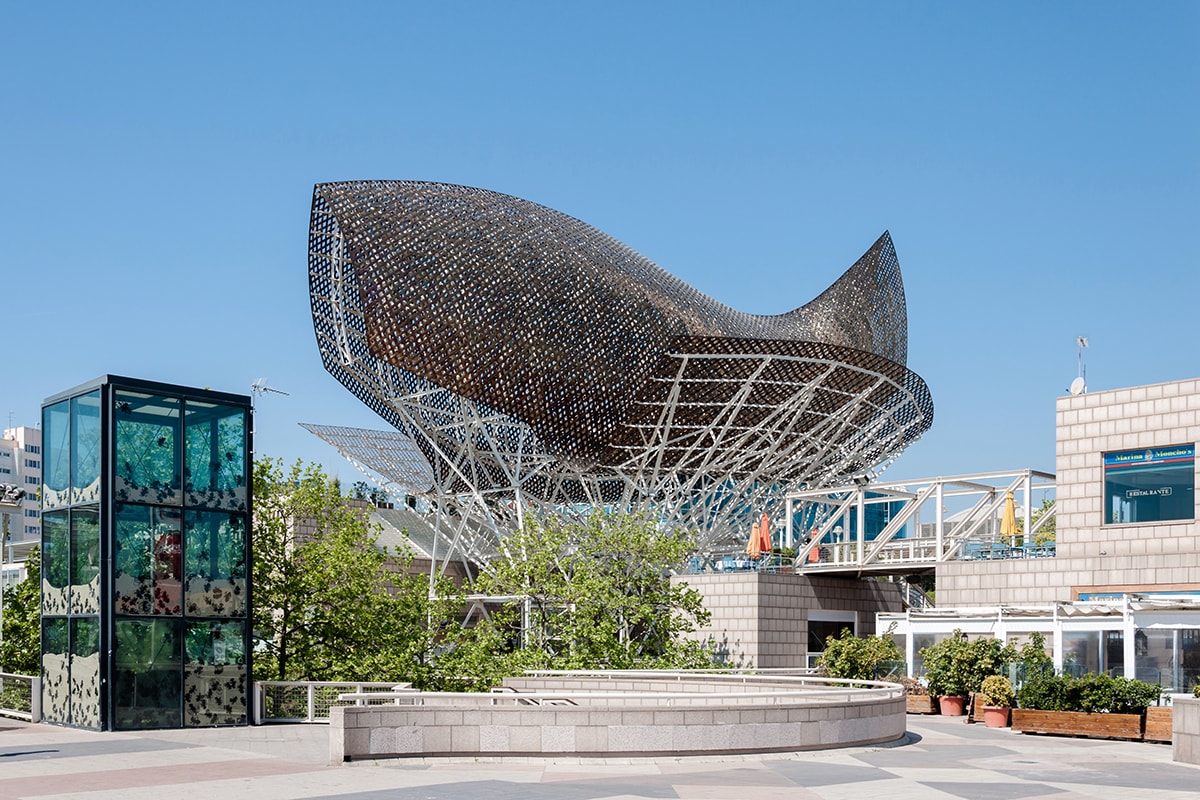 2 of 2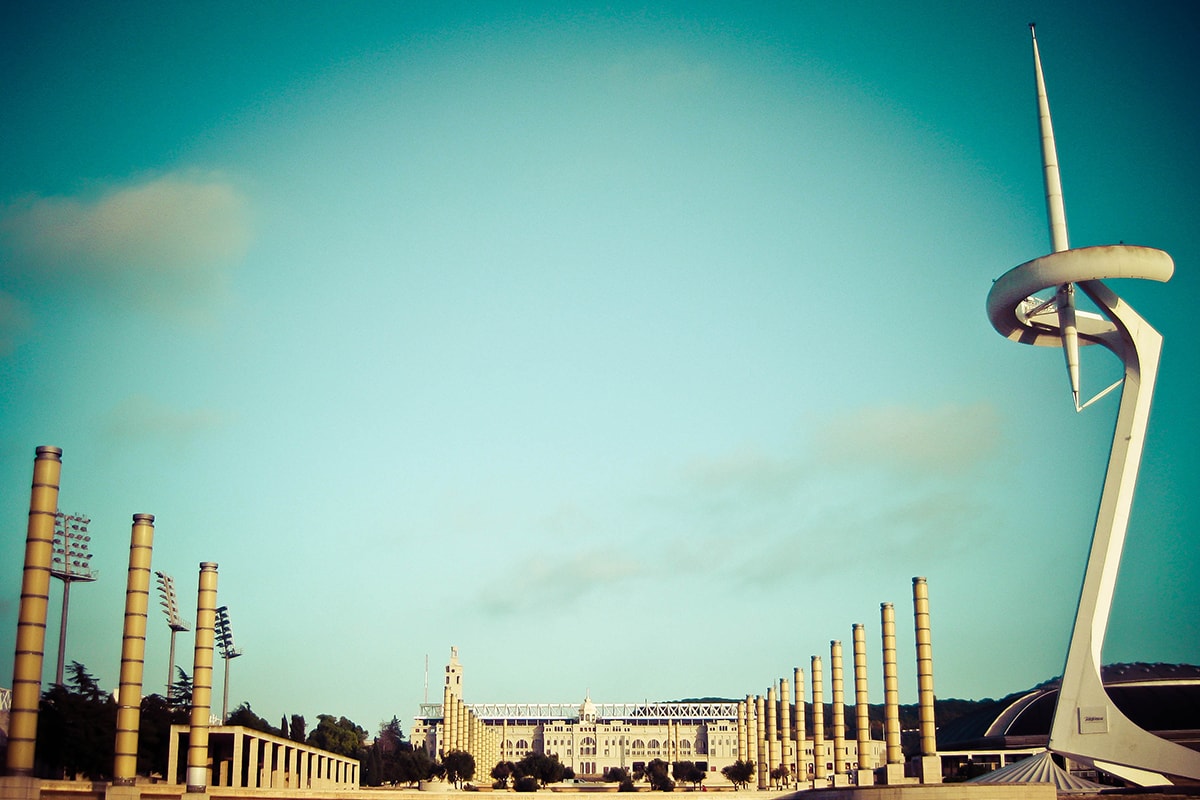 Barcelona took a slightly different tactic with regards to the '92 Olympics, eschewing the typical over the top main stadium in favour of enhancing the city's infrastructure (the aforementioned parks, beaches, and taxi-only traffic lanes), and a couple of properly starchitectural 'installations.' Santiago Calatrava (yet again) demonstrated his neo-futurist bona fides with the Montjuïc Communications Tower, a 446-foot-high steel Communications Tower meant to resemble an athlete carrying the Olympic torch (with more than a minor nod to Alexander Calder's aesthetics), while Frank Gehry provided a Fish Sculpture, known as El Peix. Gold stainless steel curvilinears reflect Barcelona's omnipresent sunshine, creating a dazzling spectacle. The stadium itself is no slouch though. The Estadi Olímpic Lluís Companys was originally built in 1927 for the 1929 International Exposition (and Barcelona's unsuccessful 1936 Olympic bid). Designed by the architect Pere Domènech i Roura, it was then heavily renovated for '92 by Vittorio Gregotti, leaving the original facades intact, but completely replacing the interiors.
Montreal 1976
1 of 2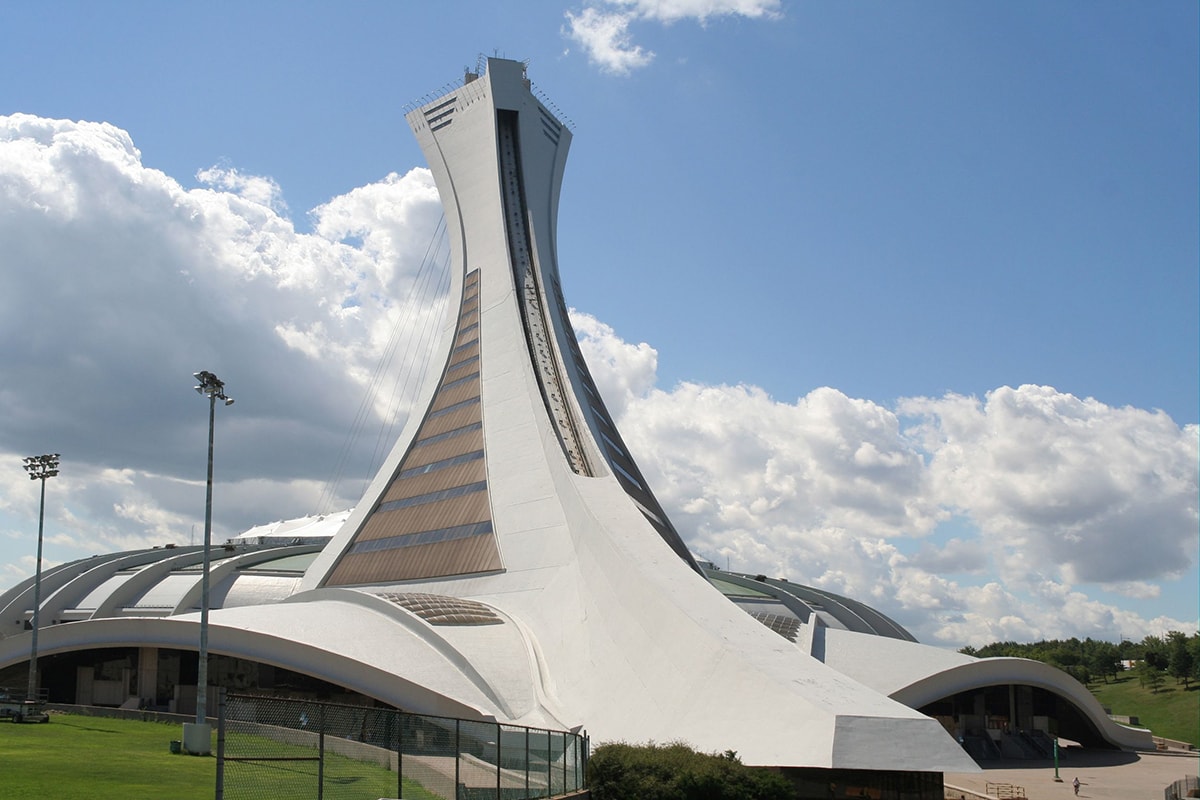 2 of 2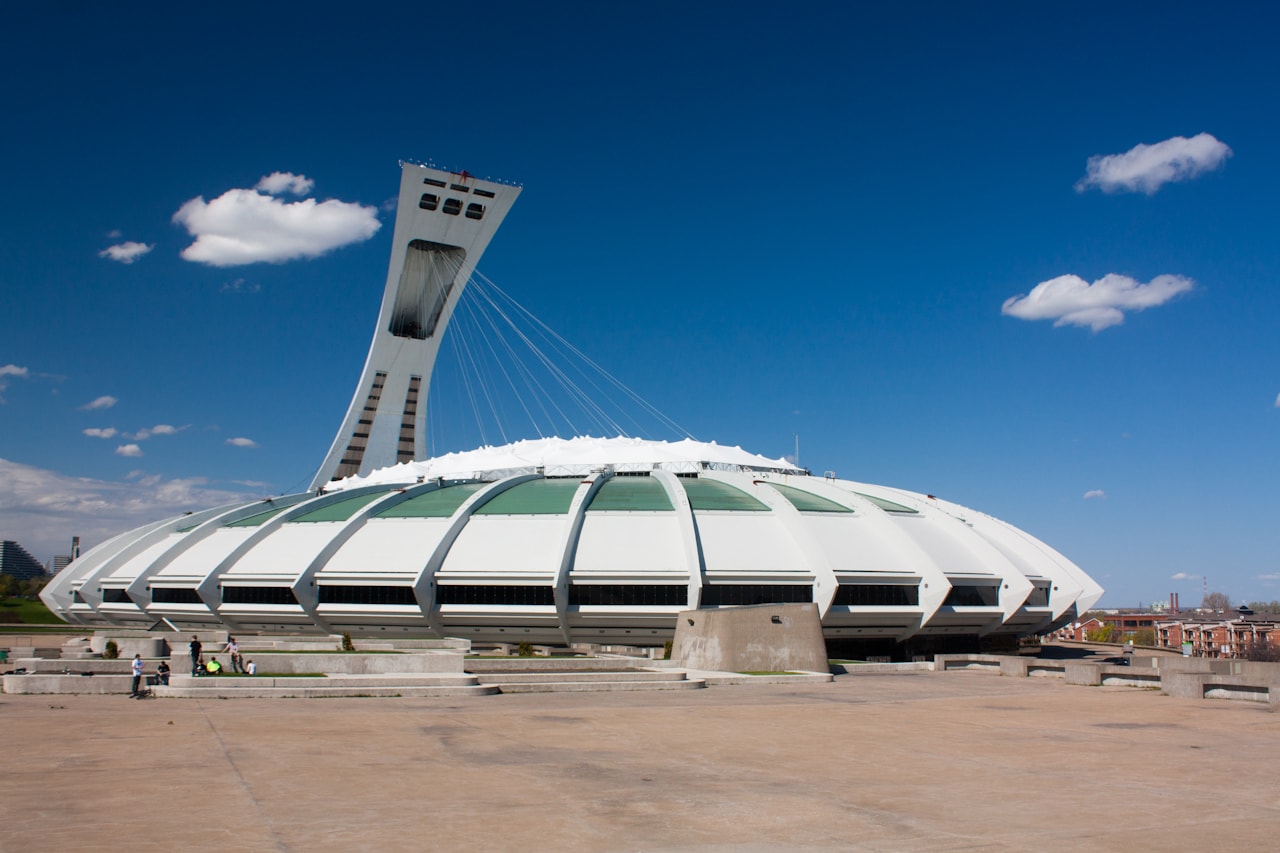 Roger Taillibert's Olympic Stadium has been a source of constant discussion since '76. Hailed as a masterpiece of organic modern architecture, and one of the first stadiums to utilize a fully retractable roof, it nonetheless remained incomplete at the time of the games themselves. Known in Montréal as 'The Big O,' it has often also been derided as 'The Big Owe,' due to spiraling costs. Later used by the now defunct Montréal Expos baseball team, it made headlines again when sections of the roof fell in 1991, 1999, and 2012.
Tokyo 2020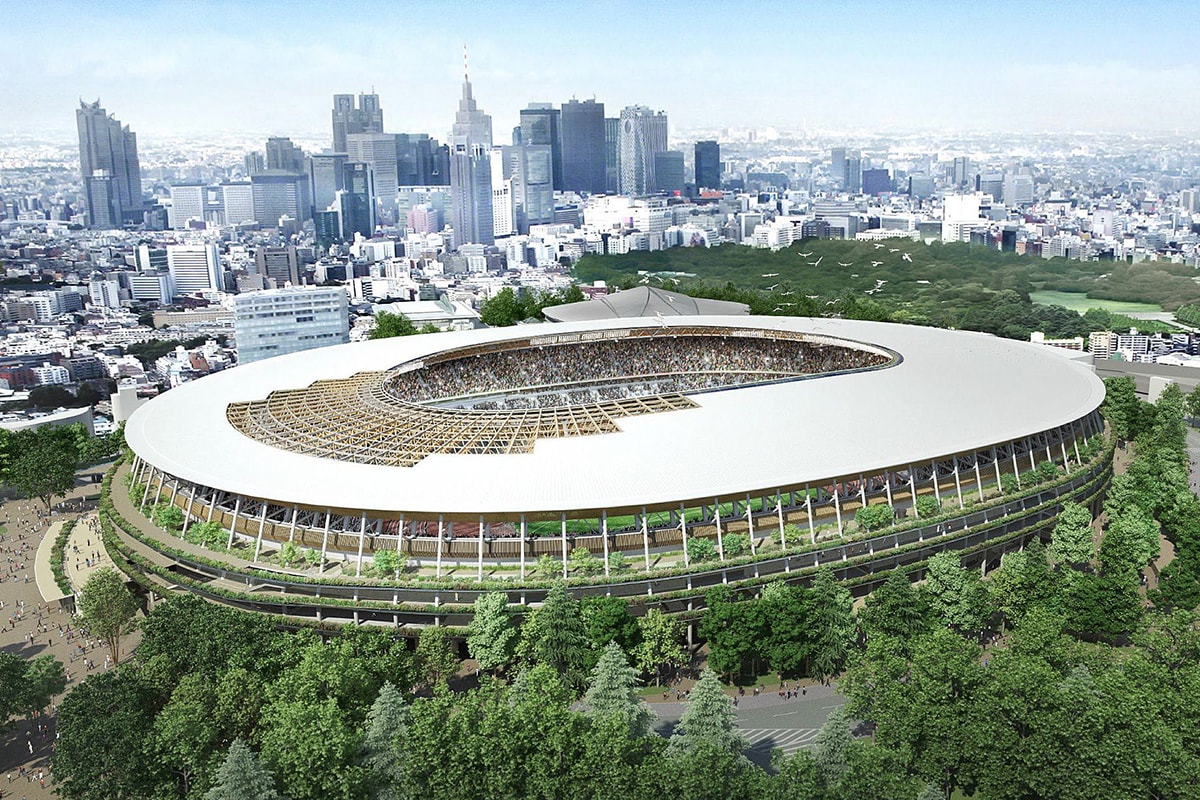 Though not yet complete, the primary stadium for Tokyo's upcoming 2020 games has been a source of much contention. Zaha Hadid was originally tapped to design the stadium, but concerns over growing budgets, and an ongoing campaign by Japanese architects to have a local design the stadium eventually caused her project to be scrapped. Afterwards, Kengo Kuma won a renewed competition over Toyo Ito to design the stadium. Prior to passing away earlier this year, Zaha Hadid sued the Japan Sports Council, and accused Kuma of architectural plagiarism.
Join Our Discussions on Discord
The HYPEBEAST Discord Server is a community where conversations on cultural topics can be taken further.