A Guide to Affordable Michelin-Star Restaurants and Their Best Dishes
Great eats at prices that won't burn a hole through your wallet.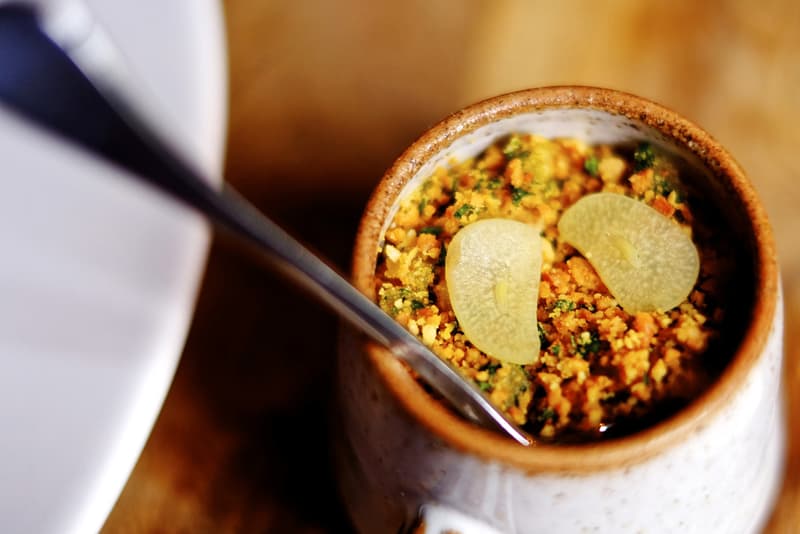 Dedicated foodies and travelers know that having the best meals in any country doesn't necessarily mean high-priced menus and hard-to-acquire reservations. In fact, any seasoned globetrotter will be quick to tell you that delicious, affordable eats can be discovered just by asking the locals in town or perusing through trusted food blogs and travel guides — or simply, just watch episodes of shows starring your favorite food personalities like Anthony Bourdain, to help you discover tasty, fair-priced meals you'd want to try when going abroad.
If you don't want to do any of those, there's also the highly-popular Michelin Guide. While most Michelin-rated restaurants are in the upper-echelon of the culinary world, which means expensive dining experiences, there's also some hidden gems in its long list that are sure to please any appetite without breaking the bank. In fact, you can even find delicious menu items for as low as $1.50 USD at some Michelin-approved eateries. Check out the most affordable Michelin-rated restaurants below and let us know which you'll be willing to drop no money on.
Hong Kong Soya Sauce Chicken Rice and Noodle – Singapore (1 Michelin Star)
This food stall was recently named the cheapest Michelin-starred restaurant in the world. Its owner, 52-year-old Mr. Chan Hon Meng has been serving up Hong Kong-style soya sauce chicken for more than 35 years. His dishes have become so popular that lines for his stall form early in the morning with waiting periods that can reach up to 35-40 minutes. While there are other items on the menu such as dumpling noodles and bean sprouts, the go-to dishes there are of course, the soya sauce chicken over rice at $1.50 USD, or over noodles at $2.00 USD. If you're looking to feed a party of up to four, you can go with the whole chicken option for approximately $10.00 USD.
Tim Ho Wan – Hong Kong (1 Michelin Star)
Tim Ho Wan was considered the least expensive Michelin-starred restaurant in the world before Hong Kong Soya Sauce Chicken Rice and Noodle took that crown. The "Dim-Sum Specialists" also serves some of the best pork buns, crispy fried turnip cakes and vermicelli rolls you'll ever have. The place only seats 24, so be prepared to queue up and find yourselves amongst tourists trying to get a piece of the action. Base prices begin at just $51 HKD (approximately $6 USD).
Shinjukukappo Nakajima – Tokyo, Japan (1 Michelin Star)
If you're a fan of sardines then this is the place to be. Shinjukukappo Nakajima is popular for its 'set' meals, so you're bound to get some flavorful extras for what you paid for. You can go a la carte when it comes to the menu or you can have the different types of sardine sets starting at $8 USD — your options are sashimi, fried, broiled or in an egg stew. All have been praised for its tastiness by many customers, who are proud of their dining experiences here. What's not to like about eating good for around $20 USD and under per person at a Michelin-recognized establishment?
The Spotted Pig – New York, USA (1 Michelin Star)
New York is already a hotbed for Michelin-rated restaurants, but The Spotted Pig holds its own for leaving customers extremely satisfied. The reason is because this popular gastropub serves up European-inspired dishes in large portions, all within reasonable prices. While you might think twice about ordering a $21 USD hamburger anywhere else, at this place however, you get more than just meat piled between two pieces of bread. The Pig's famous chargrilled burger comes with a thick slab of beef topped with tasty Roquefort cheese that's hugged by two Briôche buns. Plus, you get a heaping pile of rosemary-garlic shoestring fries. The two-hour wait may be too much for some, but the chance of spotting celebrities who frequent the spot like Jay Z or Kanye West could be worth it also.
Hand and Flowers – Marlow, United Kingdom (2 Michelin Stars)
Let's kick up the star factor a notch with this establishment located in the UK. We also get into the realm of set courses at the Hand and Flowers so you're in for a treat when it comes to receiving multiple dishes you wouldn't normally try. A two-course set lunch here will run you about $20 USD, while a three-course set can reach up to $25 USD. Still, the price tags are very wallet-friendly and you can get some very delicious gastropub fare that includes roast pork, lamb, sea bass and even risotto. But perhaps the most popular dishes currently in this 2 Michelin-starred spot are the duck liver parfait and crispy pig's head.
Restaurant Kochzimmer – Beelitz, Germany (1 Michelin Star)

Image via Yelp

If you don't want to go for the three-course option at about $65 USD here, there's always the the two-course alternative at around $33 USD, a pretty economical choice by any Michelin-star standard. If you love fresh food, wine, and a great ambiance, Kochzimmer is the place to visit. The outside area will have you surrounded by lush greens and the presentation of the meals are quite sublime. For seafood, go for the halibut or blue lobster. For meat lovers, the deer or flank steak are highly recommended.
Nectari – Barcelona, Spain (1 Michelin Star)
If you ever find yourself in Barcelona, make sure to stop by Nectari — this one Michelin star restaurant is renowned for its take on traditional Spanish fare. What's best is that for only around $28 USD, you can get yourself a satisfying three-course meal. A dinner tasting menu can set you back at $60 USD, which is still pretty affordable for such a highly-acclaimed eatery. As for the dishes you should have your sights on? Keep an eye out for the grilled squid, artichoke confit and chanterelles. Any type of seafood will definitely not disappoint as noted by past customers. Make sure to pair your choices with its great wines as well.
Hill Street Tai Hwa Pork Noodle – Singapore (1 Michelin Star)
Located in Singapore's Crawford Lane is a hawker stall owned by Mr. Tang Chay Seng, who was also surprised at receiving a Michelin star for his widely-popular stand. Customers flock here for the 'bak chor mee.' What's in it? Firm noodles topped with flavorful minced pork and liver slices. There's a signature, vinegary taste to the dish also that people love. The cost? For a bowl of this heavenly goodness, all you have to pay is $8 USD — it can start as low as $4 USD, but the price takes a jump depending on the ingredients you want to add. Lines for this place form as early as 9:30 a.m. with waiting times that can reach up to 40 minutes to an hour. Expect the queue to reach around two hours now, since it just received recognition from the Michelin committee.