"Street Art Is Dead": An Interview With Notorious Melbourne Artist Lushsux
"The world's first meme artist" talks creative inspiration, social media censorship and manipulating the masses.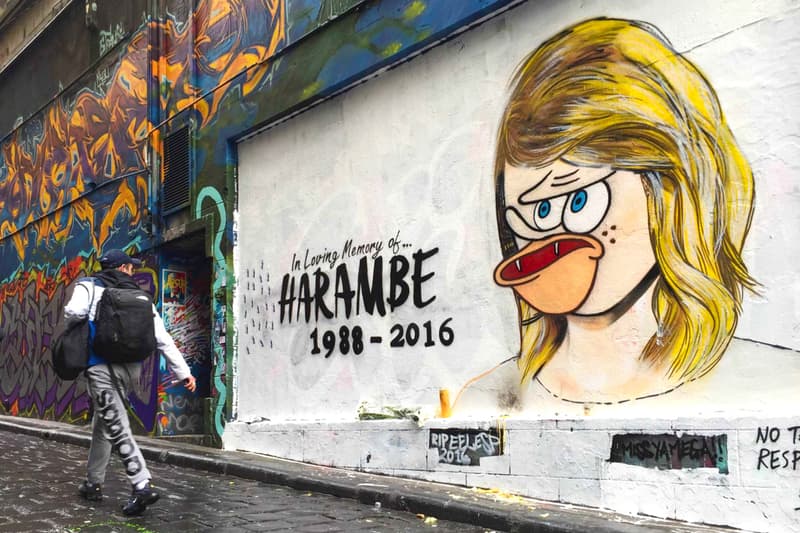 Lushsux is an artist from Melbourne, Australia, widely recognized for his large murals on the streets, walls and other structures in the land Down Under. His work has been repeatedly characterized as provocative, confrontational and comical; offering shameless commentary on topics as well as prominent figures that are trending at this very moment. The Aussie writer is polarizing due to the fact that his work elicits a reaction that you either will feel strongly about or despise completely. It's this burgeoning divide between allies and adversaries of his work that continue to spur the media's attention and bring cognizance to his name. It also comes as no surprise why the world's most famous (and most reclusive) artist Banksy enlisted Lushsux to be one of the participating artists for his 'Dismaland, Bemusement Park' exhibition in 2015 in Weston Super Mare, England.
The Melbourne artist has made headlines recently following massive murals of A-list celebrities including Taylor Swift, Kanye West and Kim Kardashian. In the past few weeks, he has plunged himself into politics with a topless mural of Melania Trump touting the Clinton campaign slogan, "I'm with her" and a contentious image of the official Democratic nominee in a bawdy stars-and-stripes bathing suit with $100 USD tucked into it. His other murals have spotlighted Donald Trump and Bernie Sanders, including one of Trump and Clinton affectionately sucking face. In a rather peculiar move by Instagram, Lushsux told HYPEBEAST that his account was deleted last month without any word from the social media company. "I think it was because of the Hillary Clinton mural I painted in Melbourne," he said. "I have painted multiple Trump related murals with no issues, I think it's politically motivated censorship as the image was beginning to go viral."
Recently, the Melbourne street artist was threatened with a local government fine over the aforesaid mural he painted of U.S. presidential candidate Hillary Clinton. Apparently, residents living in Footscray, Victoria where the piece was painted had filed a slew of complaints. The artist aptly responded by covering her two-dimensional figure with a niqab (a veil worn by Muslim women for the face that leaves the area around the eyes visible). Beside his piece, Lushsux tagged the message: "If this Muslim woman offends u, u r a bigot, racist, sexist Islamophobe."
We sat down with the subversive artist who spoke about his creative inspirations, social media censorship and manipulating the masses. Read on to learn more about "the world's first meme artist."
1 of 6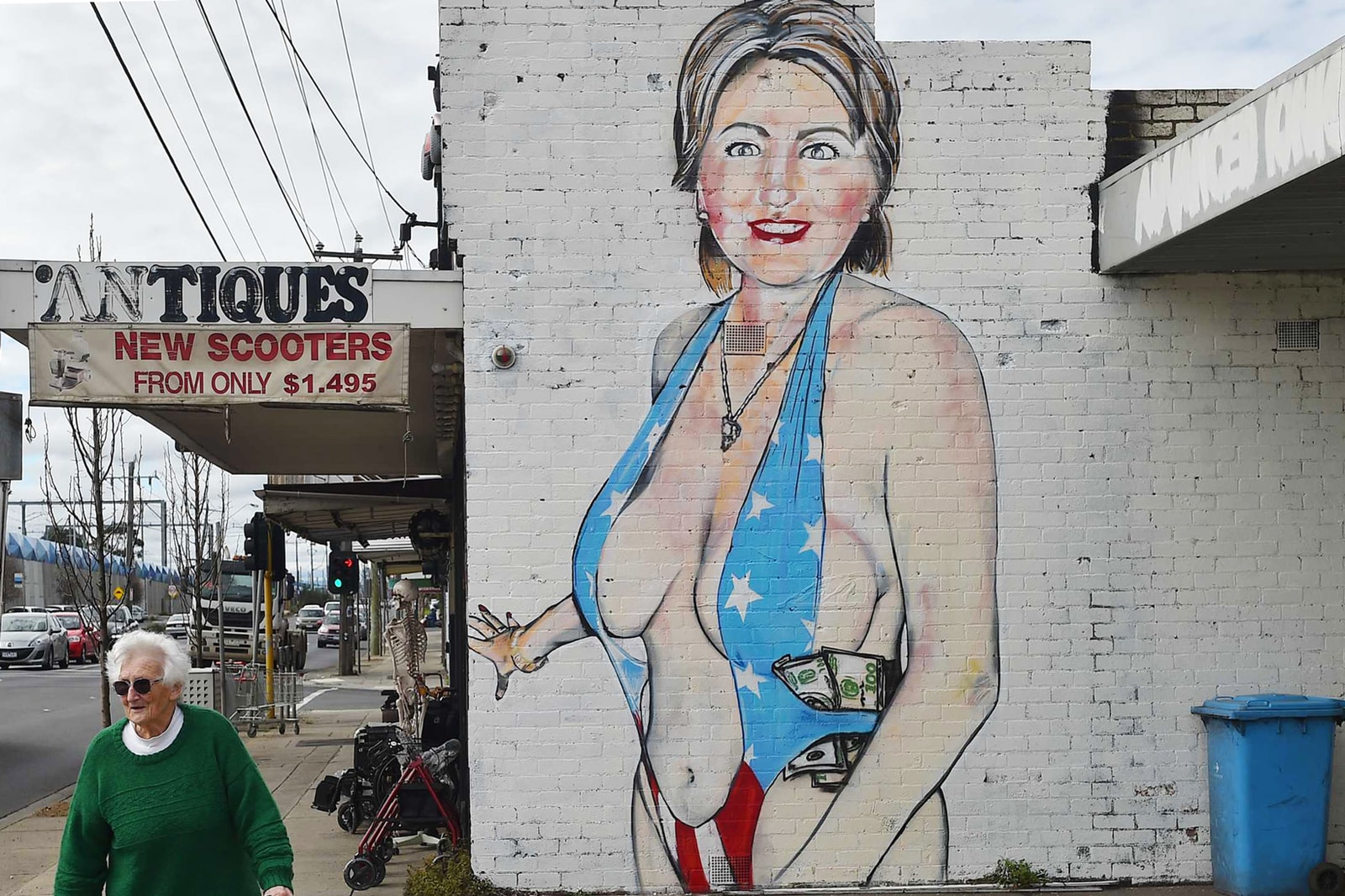 2 of 6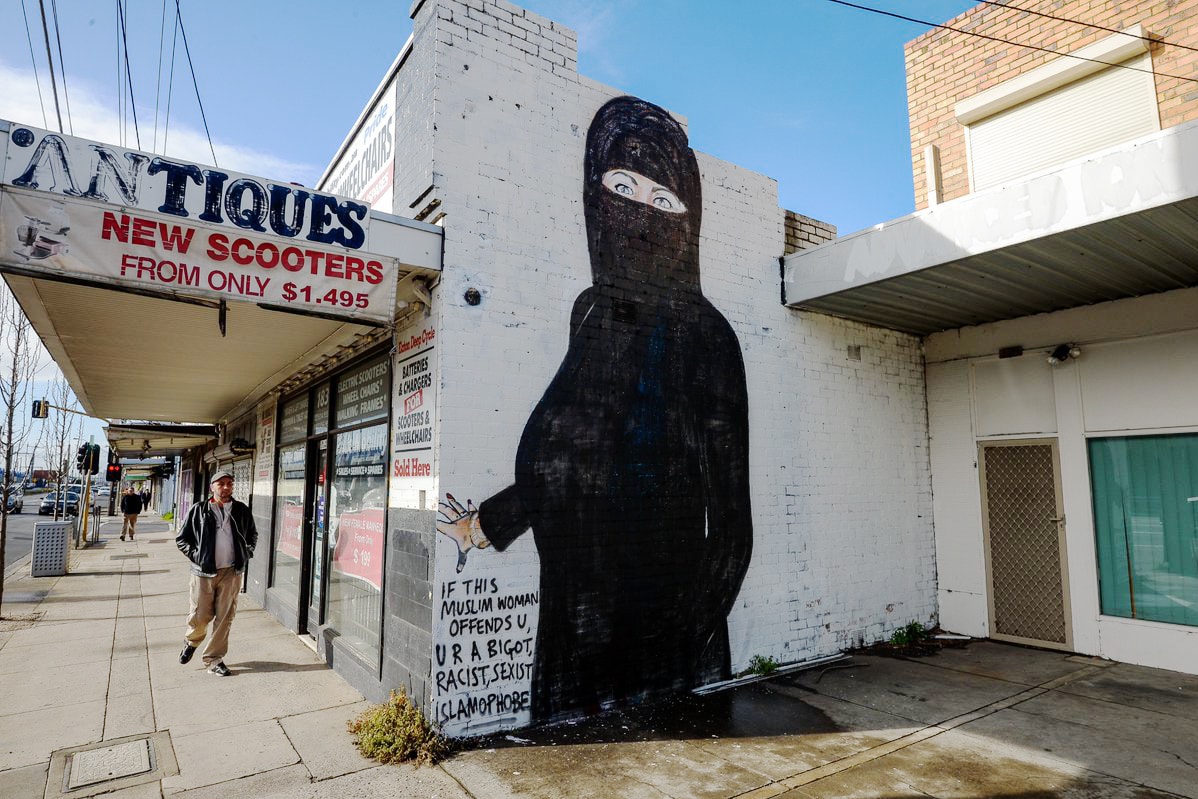 3 of 6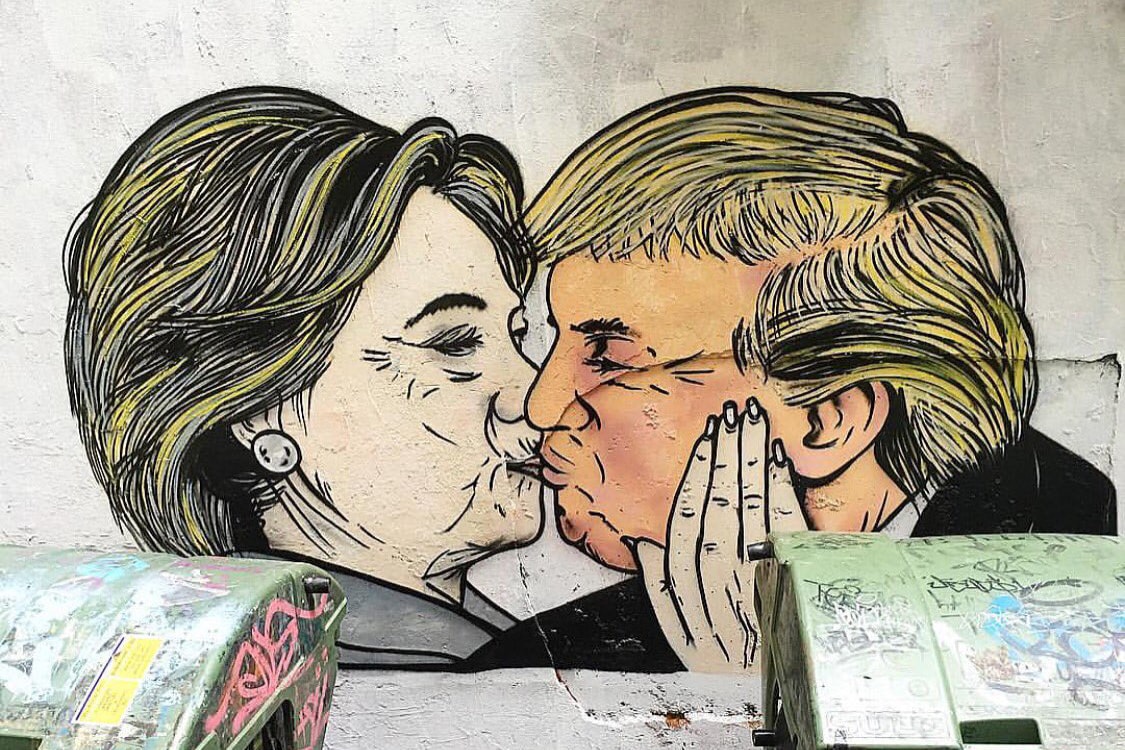 4 of 6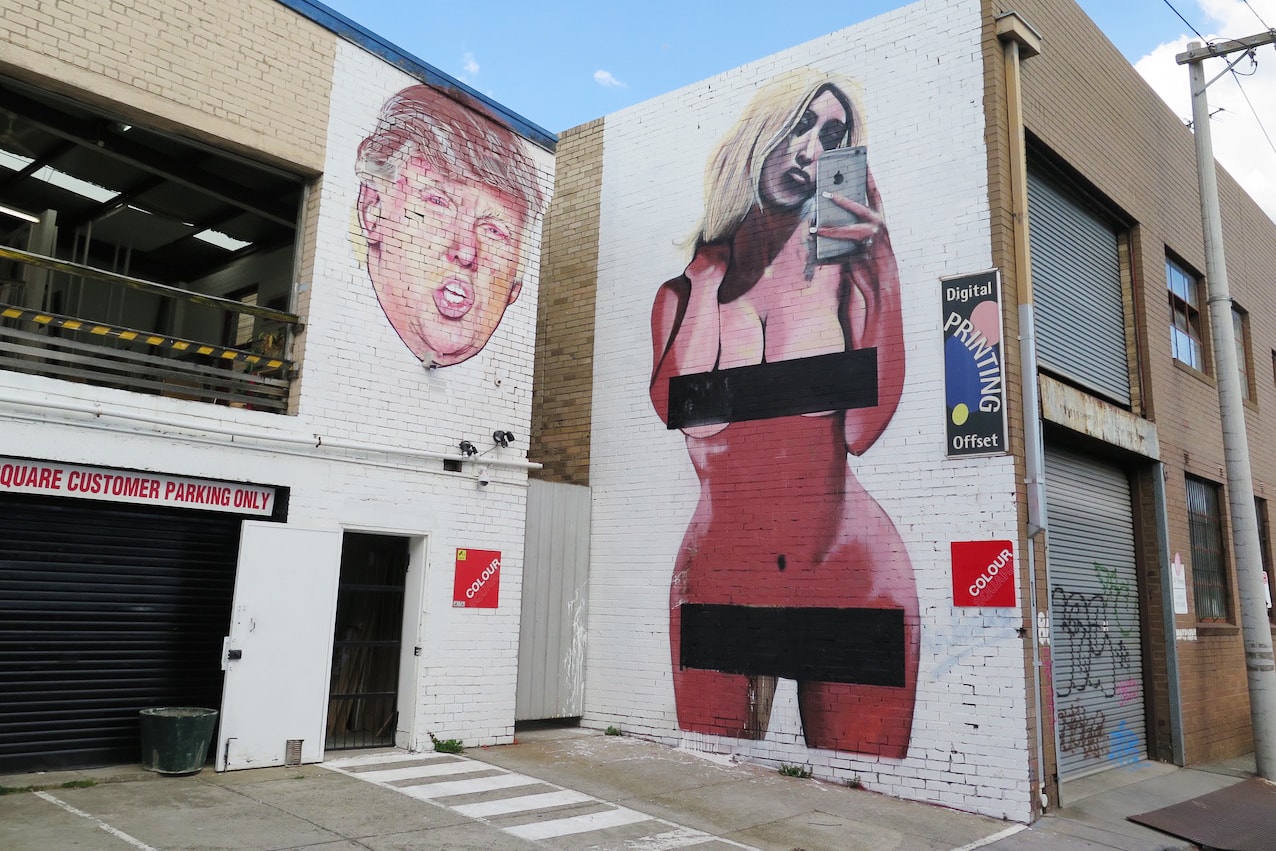 5 of 6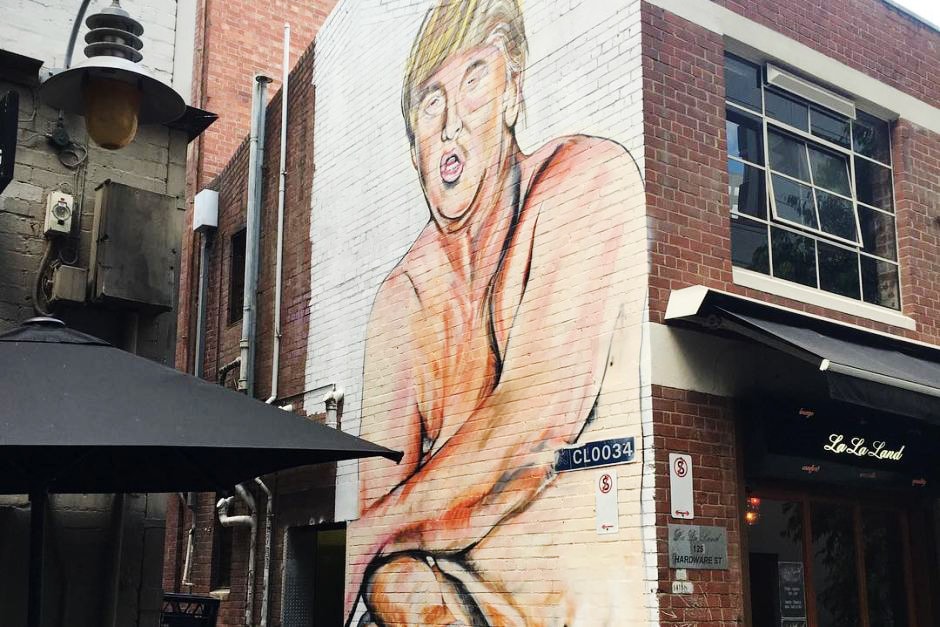 6 of 6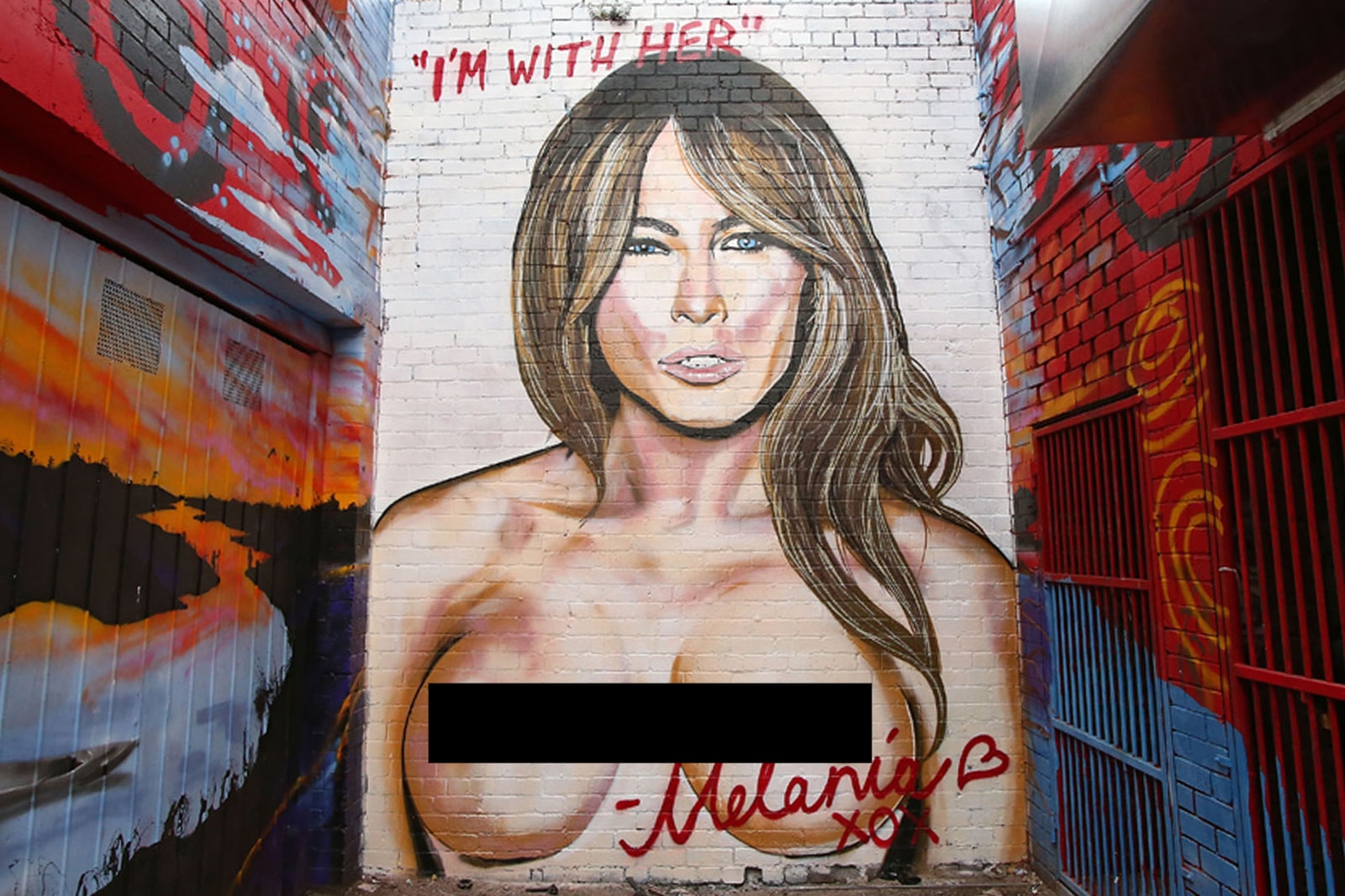 What are your inclinations for painting and trolling these prominent female figures? 
I'm a wizard tier virgin, black pilled, men's rights activist, and a leading figure of the patriarchy.

Did you actually hear back from T. Swift's legal team regarding the mural you created?
I just ignored it like how I ignore all my parking and speeding fines.
Have you ever been threatened with legal action before when doing a painting like this?
Strangely enough in Melbourne generally no one gives a shit. Even most of the council goons just laugh along with the rest of us. The Kim K murals did get a bunch of complaints.
Do you side with Kim and Kanye West since you threw up the T. Swift mural?
They just have better memetic warfare technique and I'd say I'm an assman also.
As a whole, did you experience any challenges or difficulties during the creation process?
Homeless ice heads with their opinions on graffiti, horny truck drivers with foghorns that could burst your ears, and hoards of hot chicks that like my work.
Do mainstream controversial topics affect/fuel the work you put out?
I just decided this year to stop doing artwork that only appealed to one set of people. Instead try and find things that everyone has an opinion on and then take the piss out of it. It's working, normies are easy to manipulate.
1 of 5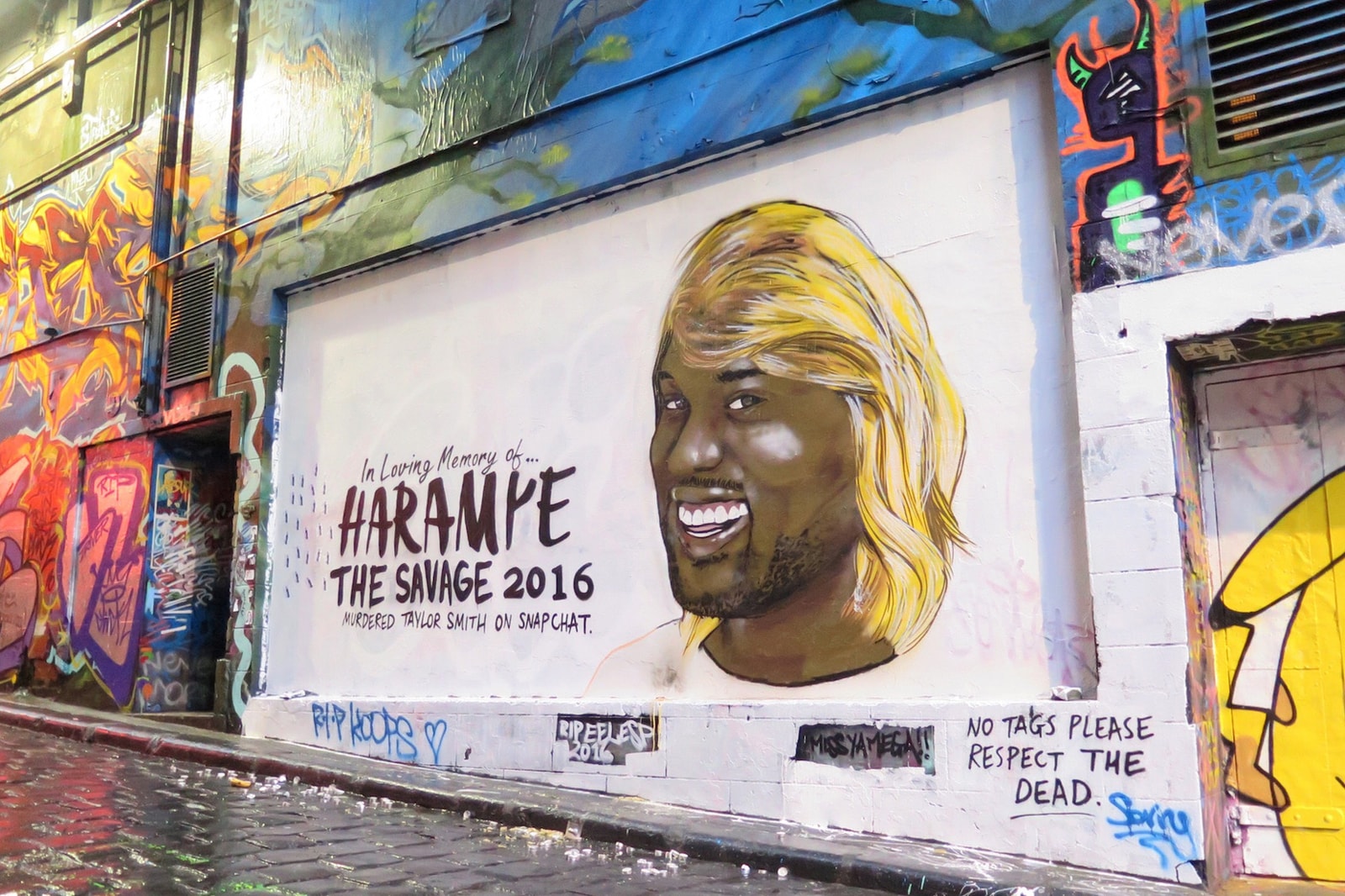 2 of 5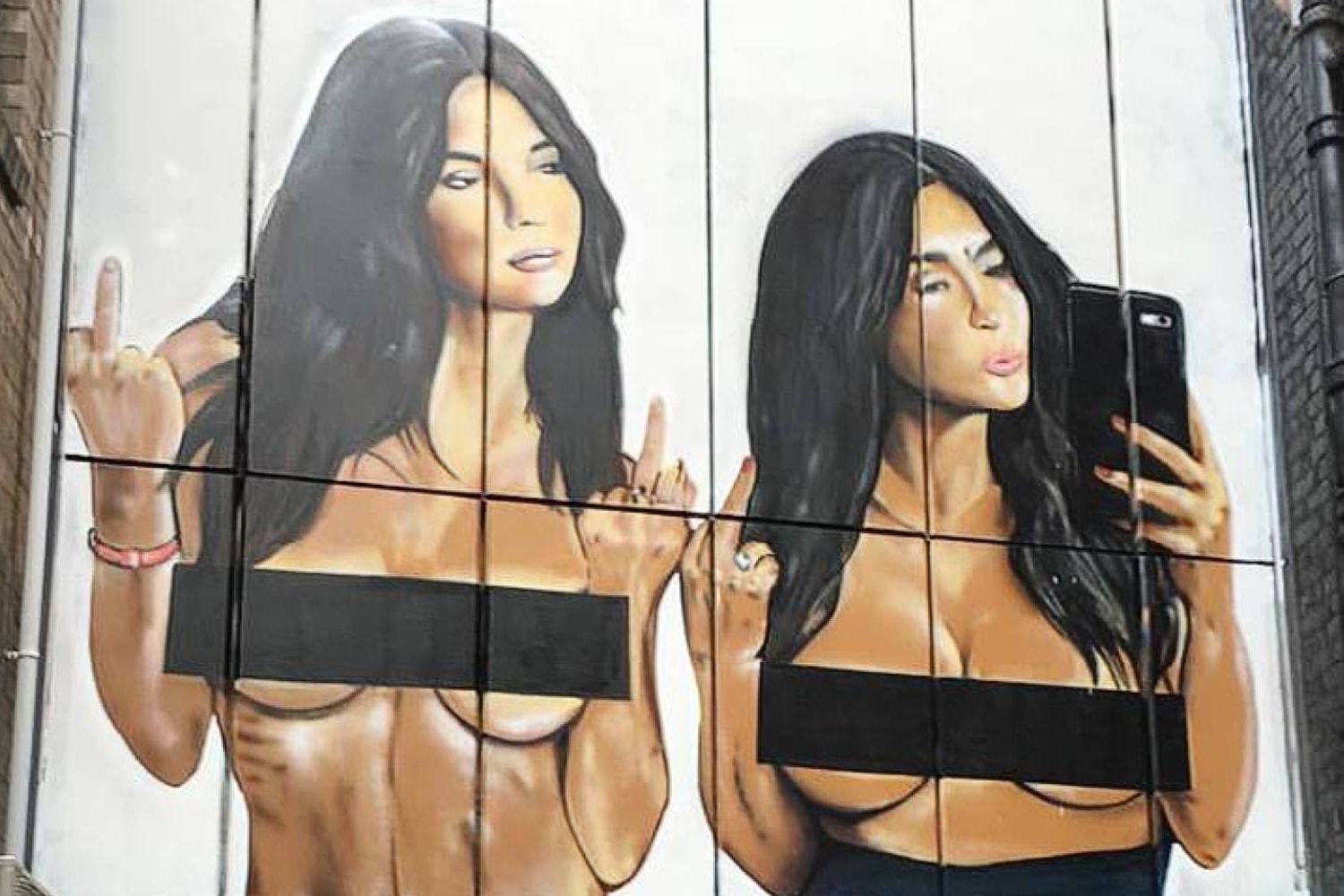 3 of 5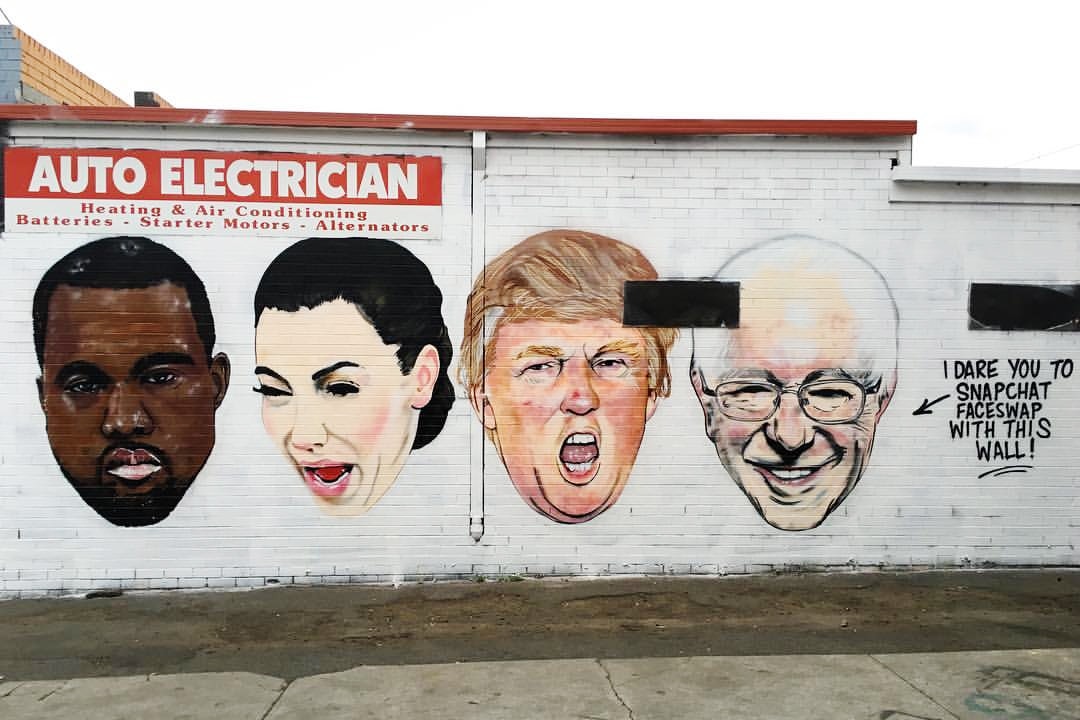 4 of 5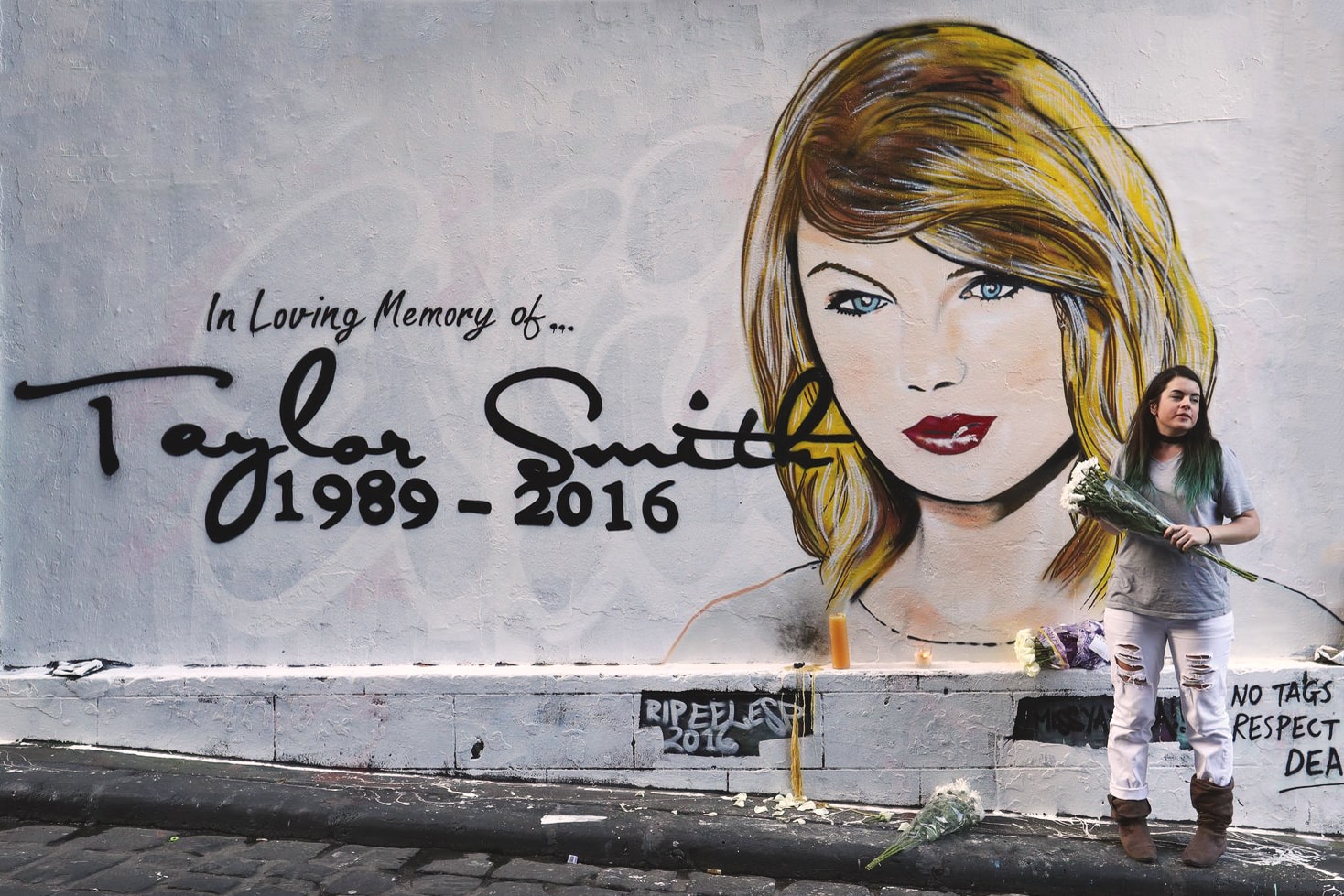 5 of 5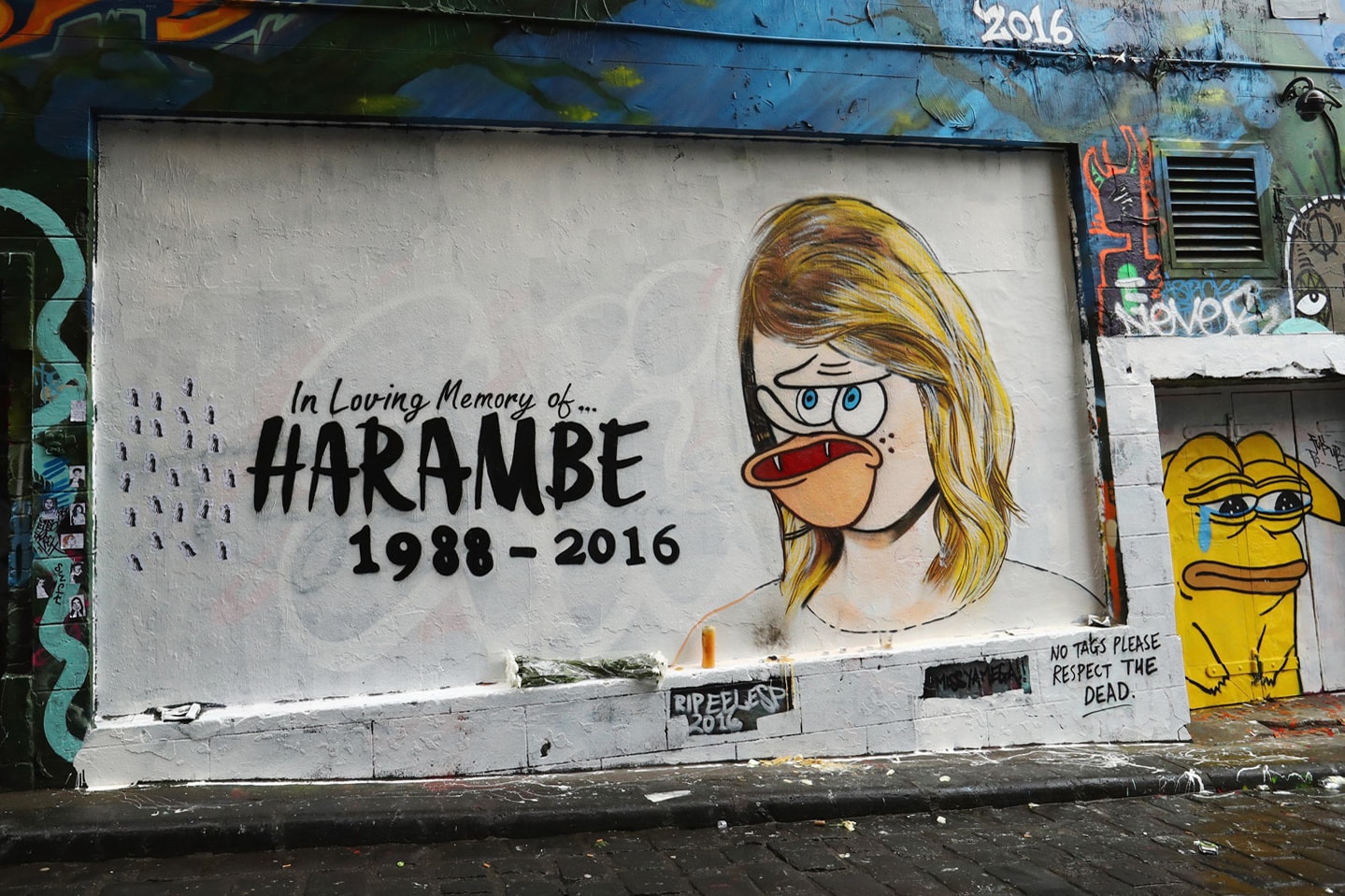 Street art is dead. I'm the world's first meme artist.
What work do you most enjoy doing? Or what theme(s) do you pursue with your artwork?
Stuff that will make you stop in your tracks and take a Snapchat with.
What's integral to the work of a street artist?
Got no idea, street art is dead. I'm the world's first meme artist.
What memorable responses have you had to your work?
I painted a brothel once and the madam liked it so much she offered to give me a handjob to say thanks. True story.
What effect(s) does social media have on the work you create?
That's where people are these days, staring into their phones. You have to try and be there annoying them daily.
Professionally, what's your goal?
Refer to the TV show Pinky and the Brain here.