Nick Knight Thinks Photography Is Dead
"We shouldn't try and hold back a new medium by defining it with old terms."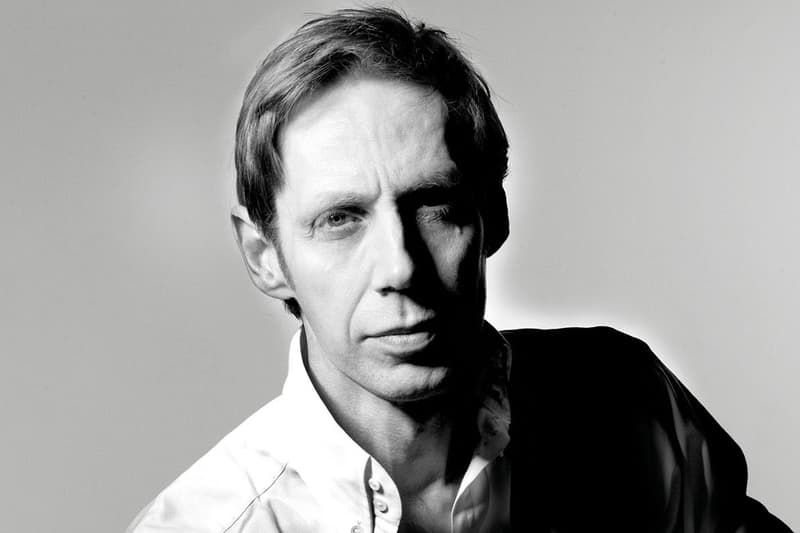 Nick Knight would rather be known as an image-maker, but he's open to other terms and suggestions for his job title. In a time when technology is progressing at staggering rates, the SHOWstudio head honcho has found himself limited by the restraints of photography as a form. Knight sat down with Business of Fashion Editor-at-Large, Tim Blanks to discuss the future of imagery in fashion and how technology has changed the way we consume and project media in the 21st century.
Scroll down below for some of Knight's hot-takes on image manipulation, Instagram, and whether he thinks society is playing catch-up with technology or vice versa. Read the interview in its entirety here.
Tim Blanks: Do you think photography is an ideal medium for making
connections?

Nick Knight: Well, I have to preface that by saying I think photography is dead. I think photography stopped years ago and we shouldn't try and hold back a new medium by defining it with old terms. We can do things that [Eadweard] Muybridge or [Richard] Avedon or [Robert] Mapplethorpe could never do because they are so far outside their particular craft. It's a very easy set of parameters that join Muybridge to Mapplethorpe, [Eugène] Atget to Avedon. For 150 years they did the same thing. Then something else comes along at the end of the 1980s and you could do things you could never do before. And now we're much further down the line than that. Now I can take an iPhone and form a sculpture. And some people are still calling it photography.

TB: What do you call it then?

NK: I call it image-making — please could someone get a better description of it — because that's what I do. Because that can take in sound and movement and 3D, which I think are really part of this new art form. So it's based on image. That gets away from the thing of truth. Photography has been saddled as the medium of truth for so many years. That's where its criticism has always been directed, "This photograph has been manipulated." At the New York Times, you can't have retouching because retouching is somehow cheating. I'm very pleased that image-making has freed itself from those constraints. It's a totally new medium and that's what I think I do.

TB: With the frustration of physical limitations, we perceive three dimensions but physics recognizes so many more. We use a small percentage of our brain. Do you see technology becoming our passport to the rest?

NK: Image-wise, I'm looking at a new dimension, and there's a lot more to come. I think there's something completely different on the horizon, maybe 10 years away based on the speed with which it's happening. We need to free ourselves from the past, not because I don't like the past, but we should focus on the future and then make it happen more quickly. Things like leaving a spiritual imprint on the world or responding to each other in ways we're not in control of or not knowing how our heart and chest are thinking as much as our head — these are things we need to start thinking about using in the creation of imagery.

TB: James Cameron said he had to wait for the technology to catch up before he could realise "Avatar." Did you ever feel that with your image-making?

NK: I've felt the opposite. I think we need to catch up to technology. Everything I wanted to do is possible, all the tech is out there, and I just needed the time to get to it. I want to make a living sculpture out of real living flesh and that can be done technically — printing out organs and printing out ears and everything else. I just need to get round to doing it. I don't think technology is lagging behind us. There's new materials being invented all the time that we haven't gotten around to using.

TB: Has the connected world up to this point slightly side-stepped fashion?

NK: All the people I follow excitedly on Instagram are doing exciting things with their image, and other people look at them and want to be like them. I would say that's fashion and that's what I'm talking about… There's no longer a simple global trend. You remember back in the day when the skirts moved half an inch up and it was important that the hemlines changed? Now there are so many places doing so many different things, I don't think we are all following in the same clear way. The Western media was only focused on the West, so it was much easier to say all ladies will be wearing this because all ladies in the West were. But that didn't mean ladies in Moscow or Mexico were. Now we're dealing with a larger part of the world and I don't just mean geographically, I also mean in terms of the way people have a voice now. Once people had to get a voice by going through the media. Now it's free access to your audience. So we're hearing from parts of society that we weren't before. And a lot of people who have a lot of time on their hands are kids, so they sit in their room and write about their feelings and emotions, which are particularly strong at that age. So you see an outpouring of teenage angst onto the Internet, which is the best place for it in a way.

TB: Everything is so much more fluid than it was — gender, identity. When you cut people loose, what happens?

NK: Lots of exciting things. I spend a lot of my time creating images of people that have very little to do with the reality of what they look like. I'm making my emotional expression of people. And online, you can choose whatever you want to look like. And people are no longer so easy to define as homosexual or heterosexual. I think there has been an awful lot of very strict moral coding going on from the Renaissance until now and that has pushed people into ways of behaving that aren't really how people are. The things one can do with medicine so you can change physically from a boy to a girl or a girl to a boy are just the beginning of it. We're at the beginning of something incredible but we're still trying to define it by old world terms, which is very unhelpful at the moment. It's like saying, "I've got a magazine online." No you haven't, you've got a website. But in a very big time of transition, people have a natural fear of the future. That's why they're trying to grasp onto the past to feel more secure. That's why they define things in those ways.
Join Our Discussions on Discord
The HYPEBEAST Discord Server is a community where conversations on cultural topics can be taken further.