Skaters Respond to Fashion's Appropriation of Their Culture
"I think 'Vogue' is f*cking dumb and knows nothing about skating, and their approach was ignorant and stupid."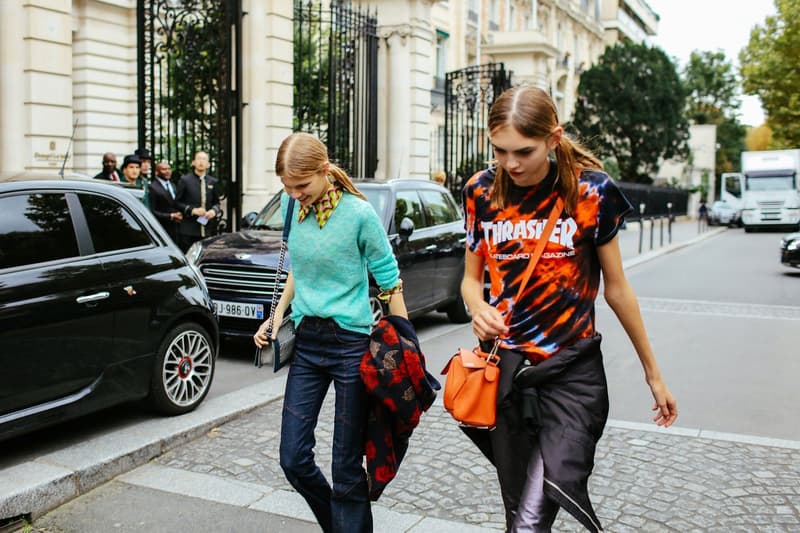 Skateboarders are notoriously averse to posers in all their forms, so it makes sense that Fashionista recently spoke to figures from around NYC's skate scene to get their side of the story on the fashion world's current obsession with all things skate — from Justin Bieber's Thrasher-inspired tour merch to Vogue's "Skate Week" coverage. One photographer (who spoke under condition of anonymity) spoke of his experience consulting for Vogue with particular venom: "I think Vogue is fucking dumb and knows nothing about skating, and their approach was ignorant and stupid."
Others were more ambivalent in their opinions. A skate shop employee from Brooklyn's KCDC said:
I think the people who get mad about it are those who try to 'own' skateboarding, but you can't own skateboarding. It's for everyone and you can't try to claim it as your own. I think it's flattering to skateboarding that it's reaching other areas and other lifestyles, but it sucks if they don't do it properly or get the right people involved. But that's out of skateboarders' hands as well. If someone wants to get involved in skateboarding and they have the money to do it, then they can — and you can't really blame them for trying.
What emerges is a picture of a community torn between appreciating its moment in the limelight while simultaneously resenting what it sees as corny attempts at imitation and appropriation, as opposed to sincere appreciation. On the one hand, Vogue landed the exclusive to Rodney Mullen's latest video project, on the other, the same publication called it a flip kick, proving just how tone-deaf they were to the subculture they were trying to promote.
You can read the piece in its entirety here.