This Singapore Restaurant Is Serving up a $2 Million USD Meal
You also get a special gift once you've completed this dining experience.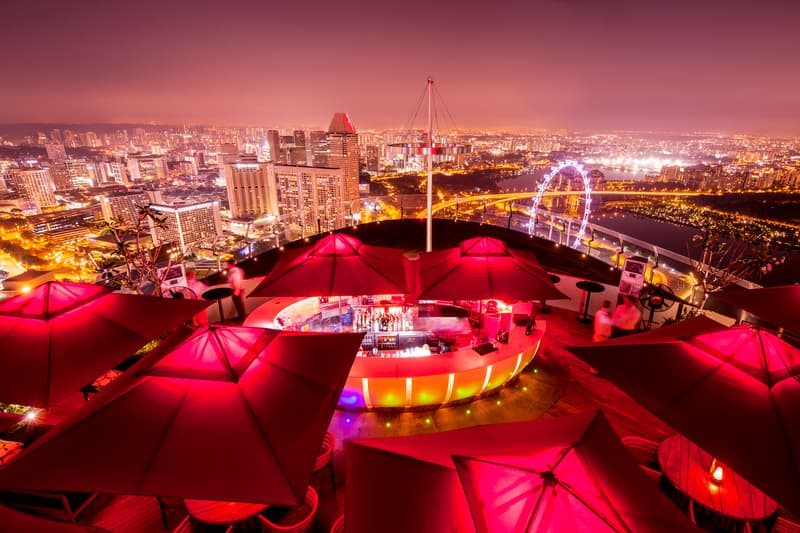 The Ce' La Vi rooftop restaurant in Singapore recently joined forces with World of Diamonds to provide an over-the-top dining experience for two (ridiculously affluent) guests. The lavish, 18-course dinner is heftily priced at $2 million USD and will allegedly last for eight hours. The pair of diners will be presented with 10,000 fresh roses, given diamond chopsticks with their names engraved on them, and served luxury foods such as Belon oysters, Almas Caviar, as well as 44- and 55-year-old vintage wines to wash them all down. Of course, this opulent meal wouldn't be complete without The Jane Seymour, a 2.08-carat blue diamond ring (a type of diamond that would fetch over $2 million USD at auctions), which will be given to the diners once they have finished eating. The rose-gold plated platinum ring is the world's only jewelry creation named after the celebrity Jane Seymour, which she officially endorsed at Ce' La Vi Singapore in April this year.
There is no word yet on when this meal will be available, but according to Mashable, both companies are already rummaging through a list of interested folks. Visit the restaurant's official website to learn more and let us know your thoughts on this extravagant dinner.