Zaha Hadid Architects to Design a Hotel & Residential Tower in Qatar
On track to be completed in 2020.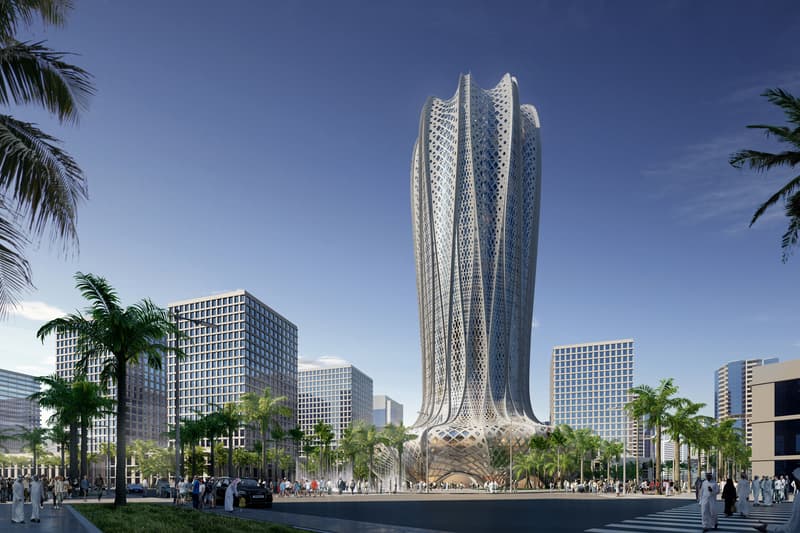 Renowned architect Zaha Hadid may have unexpectedly passed away back in March, but her firm has soldiered on, honoring her legacy with the likes of a retrospective exhibition and the One Thousand Museum in Miami. Now Zaha Hadid Architects has unveiled plans for its latest project: a 750,000-square-foot hotel and residential tower in the Marina District of Lusail City in Qatar. One of two ZHA designs commissioned by H.H. Sheikh Mohammed Bin Khalifa Al Thani for the city's planned integrated community (which will become the county's most sustainable city), the 38-story tower pays homage to the Arabian Gulf's native Desert Hyacinth and will boast a 9-pointed podium of interlacing geometry around a central core. And, given Qatar's notoriously harsh desert climate, the tower will make use of a traditional ornamental mashrabiya on its facade for protection from the sun. Said H.H. Sheikh Mohammed Bin Khalifa Al Thani, Chairman of Al Alfia Holding:
With truly inspirational public spaces and atrium, 120 unique residences and 200 hotel rooms of Zaha Hadid's unmistakable signature, we celebrate her remarkable legacy and continue Lusail City's commitment to creating the region's most sustainable, interconnected community.
The unique tower is currently on track for completion in 2020.