The NBA Finally Gets a New Shot Clock
Combining the 24-second, timeout and game clocks in one smart design.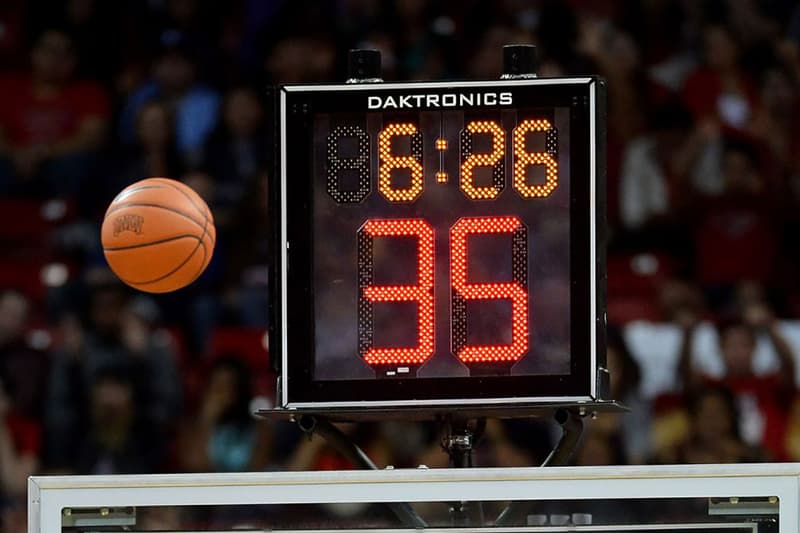 Out with the old, in with the new. The NBA is trading its standard shot clock for a new and improved version, set to be implemented across 29 arenas for the 2016-17 season.
Built by Swiss watch manufacturers TISSOT, the new clock boasts LED glass technology and updated hardware that will be combining the 24-second, timeout and game clocks in one clean, cable-free design. Instant clock ticks will undoubtedly help refs decipher close calls and buzzer-beaters, while its large smartphone screen-like design will only improve its general aesthetic on the court for fans. The league has traditionally relied on Darktronics and OES models, which operate with their own separate controllers, ever since it first introduced the 24-second shot clock in 1954. "TISSOT's expertise and groundbreaking timing system developed exclusively for the NBA will provide us with the most sophisticated shot clock the league has ever had, enhancing our game on the court and providing a sharper viewing experience for fans," said the NBA's Senior Vice President & Chief Information Officer of Information Technology, Michael Gliedman.
Watch for the shiny new shot clocks' debut during Summer League this week.