The Skateroom Teams up With the Beyeler Foundation for a Collection of Warhol-Inspired Decks
On display for the entirety of Art Basel.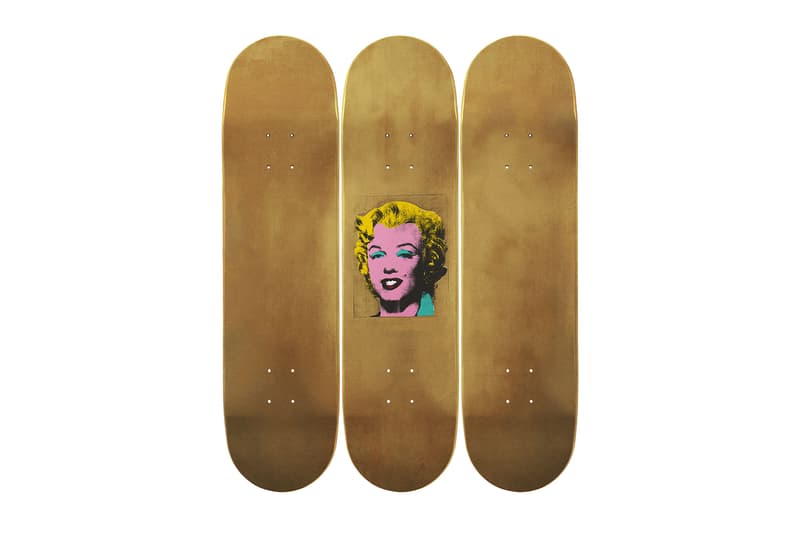 1 of 2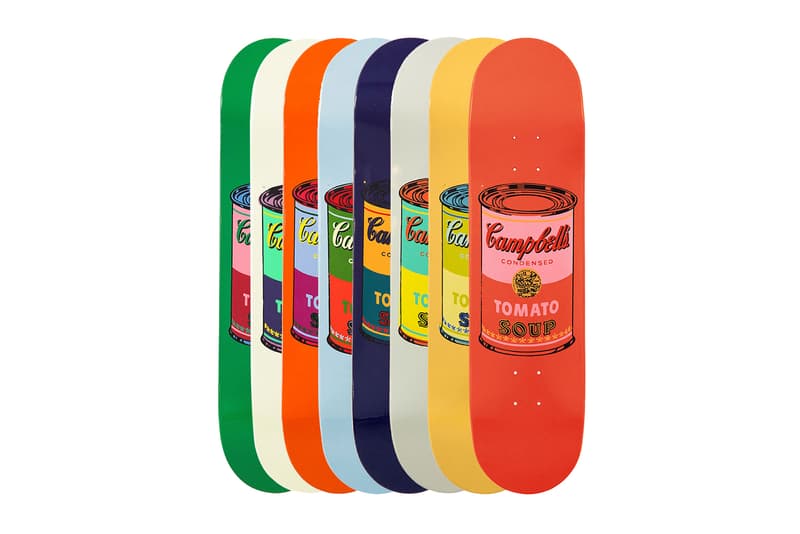 2 of 2
The Skateroom has come together with the Beyeler Foundation to celebrate Art Basel with a collection of limited-edition skate-decks bearing art by none other than Pop Art icon Andy Warhol. Two of the deck collections — Colored Campbell's Soup and Gold Marilyn -— will be on display in the Beyeler Foundation museum for the entirety of the art festival.
Proceeds from sales will benefit the Andy Warhol Foundation for the Visual Arts, as well as Skateroom founder Charles-Antoine Bodson's Skateistan charity, which hopes to benefit impoverished youth through a combination of art education and skateboarding.
The charitable cause also offers decks inspired by Warhol's Self Portrait, Car Crash and Last Supper. You can shop the collection here.