Shin Okishima: The Creative Mind and Watchful Eye Who Oversees Stüssy Japan
From its wide range of collaborations to the Stüssy Livin' General Store.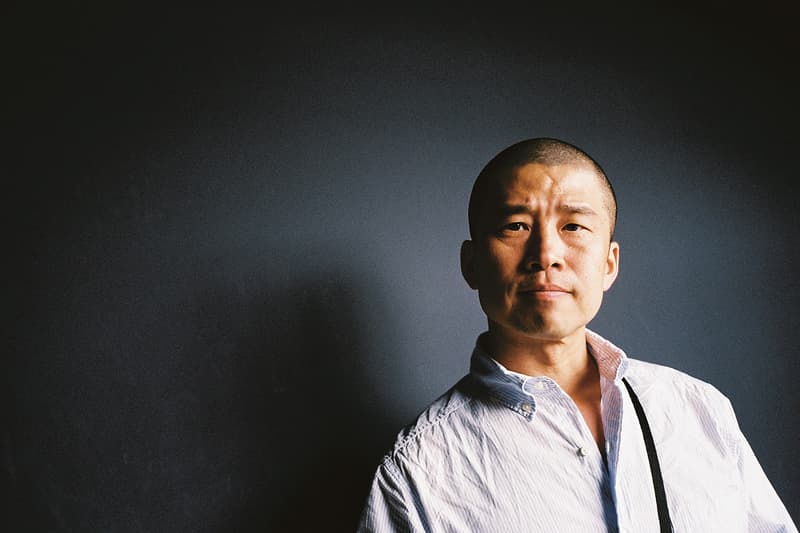 1 of 2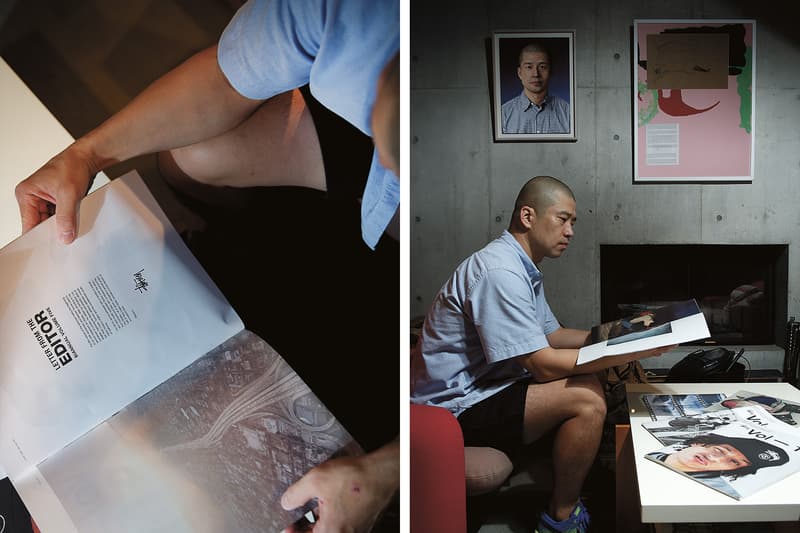 2 of 2
Now in its 35th year, streetwear goliath Stüssy is widely regarded a Californian institution. Born out of the prevailing surfwear trend in early '80s Orange County, Shawn Stussy's brand began life as the choice of outsiders, rebels and ne'er-do-wells throughout the West Coast. Soon, however, it was making waves further afield with a worldwide tribe of influencers before the term even existed, championing the brand and elevating it to new heights and a broader, more diverse base of customers. Over 35 years later and nearly 9,000 miles away in Tokyo, Stüssy is thriving. A diverse and ambitious range of projects in the intervening decades has established Stüssy Japan as one of the most exciting and creative imprints in modern streetwear. From collaborations with the likes of Porter and fragment design, to the beautifully assembled Stüssy Livin' General Store concept, the offshoot has flourished under the guidance and watchful eye of one Shin Okishima. A creative in his own right and son of a surfing town, Okishima has risen through the ranks to become Brand Director of Stüssy Japan. We sat down with the man himself to talk about the similarities and differences between the brand's American and Japanese incarnations, what makes him tick, and what ties the Stüssy global family together. Stüssy existed long before I was around – I am simply expressing what the brand stands for in a Japanese context.
Do you remember when you first heard about Stüssy?
It was probably '86 of '87. I think I first saw it in a magazine when I was around 16. I first became aware of Stüssy as a high school student. I got into skate culture, and as a natural progression, became vested in surf culture. It wasn't until '89 that I first bought something from Stüssy. I come from a surf town called Shizuoka, and since it's in the countryside, there weren't many people wearing Stüssy at the time.
Can you tell us what the brand stands for or represents in your own words?
As a brand, the most accurate way to explain Stüssy would probably be the International Stüssy Tribe. What I mean by this is that it's ultimately an entity that connects and brings together people and communities that share a similar mindset, regardless of age, ethnicity and gender. Its legacy allows us all to share the same stage, irrespective of generation gaps.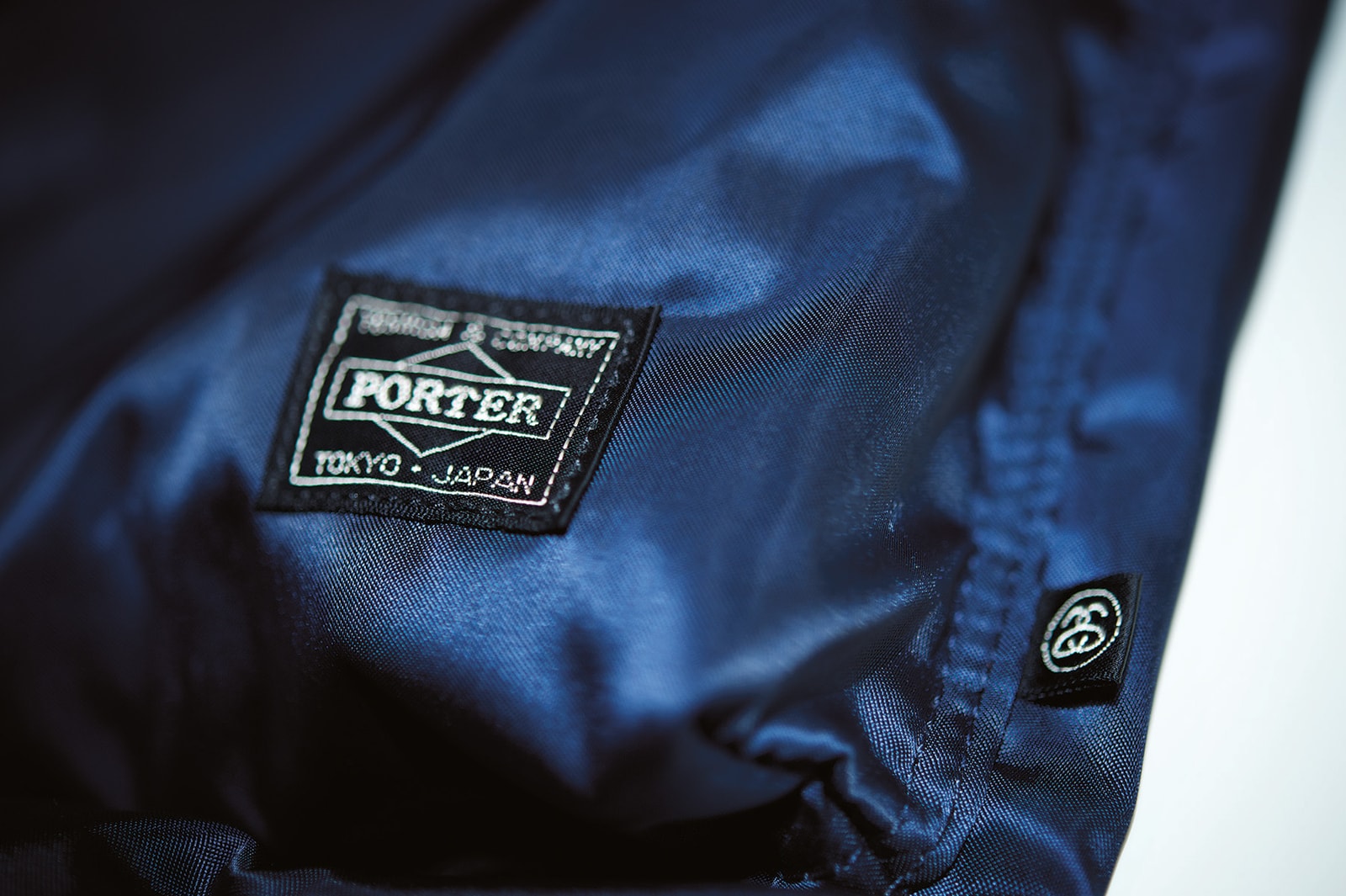 How did you get your start at Stüssy? Rumor has it that you are an OG Stüssy Tribe member?
I don't regard myself as an OG Stüssy Tribe member. Before I arrived, there were already so many legends like Michael Kopelman, Goldie, Alex Turnbull, Paul Mittelman, James Lebon, Jules Gayton, James Jebbia, Eddie Cruz and Hiroshi Fujiwara. How did I get my start at Stüssy? After I graduated from high school, I became a graphic designer in Shizuoka. I stopped working as a graphic designer for a while when I was 20, and juggled around a couple of jobs, one of which was at an Italian restaurant. It was around this time that the Stüssy Shizuoka Chapter opened, and I would often end up helping out with odd jobs from making flyers to designing catalogs. At this time I still wasn't officially an employee at Stüssy, but in 1996, I eventually moved in-house at Stüssy Japan, where the headquarters are still based in Shizuoka now. I would always have to commute back and forth between Shizuoka and Tokyo offices, and would occasionally check into Stüssy Chapters in various prefectures around the country. After a while of continuing to do this, it only made sense to base myself in Tokyo.
What is your role with Stüssy, and have you always had the same role?
Stüssy existed long before I was around – I am simply expressing what the brand stands for in a Japanese context. My role is to communicate the identity and history of Stüssy in what I believe to be the best way possible to the Japanese market. Of course, my role was not the brand director from the beginning – during the '90s I was doing anything and everything from making flyers to ordering to taking care of copyrights, and eventually found myself in marketing. What many people may not realize though is that while I'm the Brand Director of Stüssy Japan, I'm also in a position of freelance. The reason for this is because I wanted to support other work and people outside of Stüssy Japan, so it became evident that the only way to do this was to put myself in a freelance position. Because of this, I'm also able to be involved with other projects and have my own gallery in Shoto, Shibuya [SO Gallery] to support the next generation of up-and-coming artists and creatives. From all the experiences of what I've seen throughout my life, I've come to understand the importance of supporting the youth and realized it was something I needed to do at this stage of my life.
In the early days, did you have the same creative license that you have now? Or were you more closely tied to the U.S. incarnation of Stüssy?
To be honest, I don't believe much has changed since the beginning. The "U.S. incarnation" still strongly exists in present day Stüssy Japan. As I mentioned before, they allow us the creative freedom to express this here to the Japanese market. If you can do away with all the names of brands and projects we've been involved with, we're still saying the same things, just in a different "language."
Tell us about some of the projects you are most proud of with Stüssy Japan.
There's really too many, and it almost sounds unfair to choose a single one. But in 2001, in Tokyo, there was a party called the Stüssy World Tribe. The party was held simultaneously at two clubs: Harlem and Womb. Hip-hop at Harlem and dance music at Womb. The two clubs are very close in proximity, and we organized the event so that people could go back and forth between the two parties. That was a lot of work (laughs). At the time, we hadn't thrown a big party in nearly 10 years, and there was a new generation to consider, so with this in mind we hosted one of the biggest, most memorable events. We are currently preparing for the next big event this coming November for the International Stüssy Tribe Gathering 2015. I'm quite excited about this.
What influences your work, artistically and thematically?
Beautiful people.
What do you do away from work, in your free time?
Well, I don't exactly call it "free time" but photography has always been and will continue to be a big part of me. Because I'm a freelancer and continuously work on other projects that I enjoy, I don't really see the line between "work" and "play." The things I really enjoy eventually become connected to work so I regard myself to be in an extremely lucky position. I'm hardly without my camera so naturally I've invested significant time into my photography books [Voice Off Stage, DANCE and The Trestles]. Voice Off Stage is ultimately a culmination of the Japanese master craftsmen I'd met through work – these craftsmen and their respective art forms are evidently dying out so I felt it necessary to document their work before it was too late. DANCE is my most recent book that highlights an ancient form of Japanese traditional dance; I was lucky enough to be let into this closed off circle of people through family friends who happened to be hosting the festival that year, in Miyazaki prefecture. The Trestles is an ongoing project where I document what I see and feel when I go surfing in Southern California. I held a photo exhibition and made a few zines in the process.
As Brand Director, you oversee all the coveted collaborations with Japanese labels (from retaW, fragment design, Porter, mastermind JAPAN, etc). Do you keep the global audience in mind for these projects?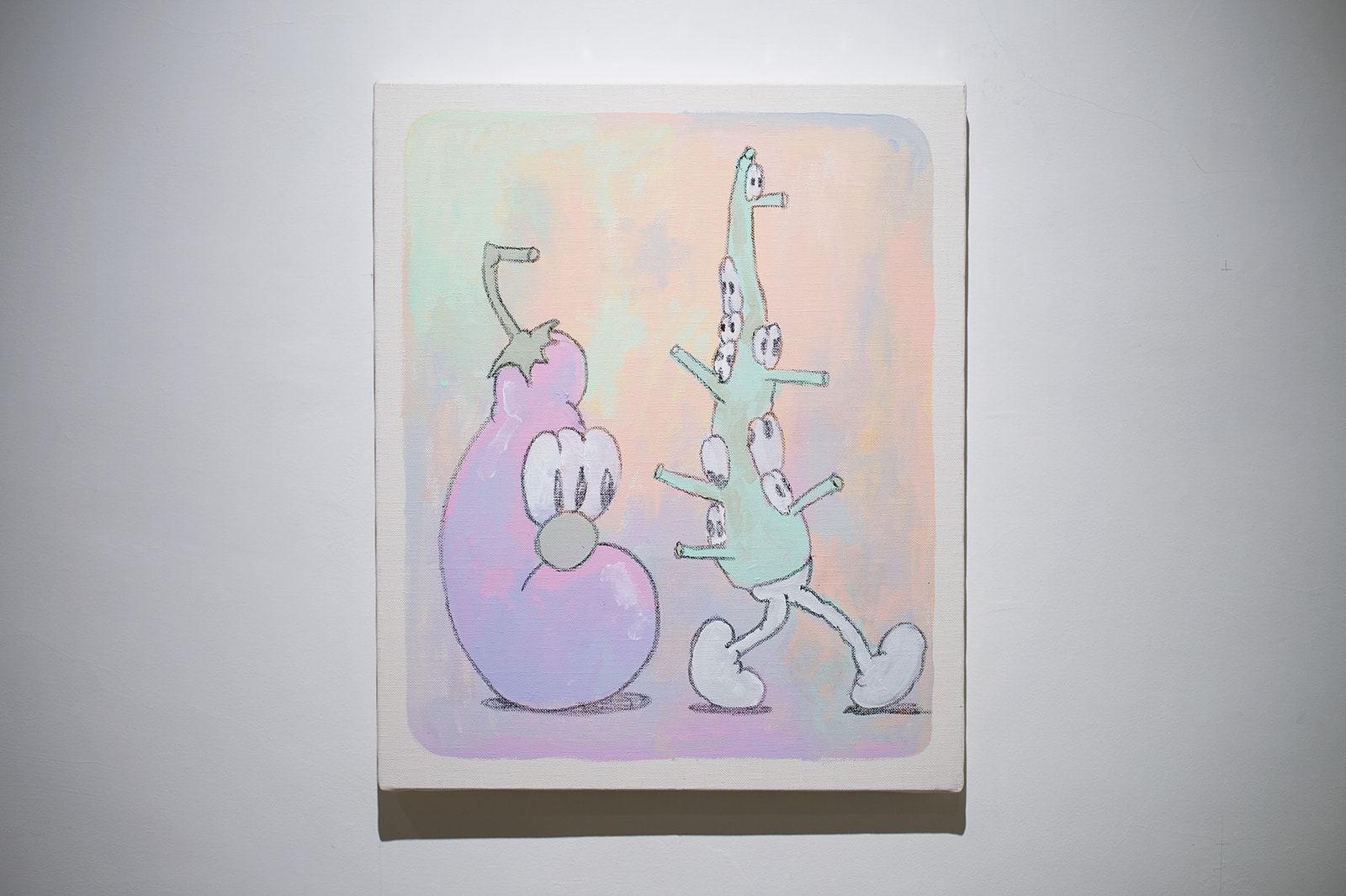 Absolutely. Being in Japan, we're lucky to have the opportunities to make interesting collaborations, and as a brand it is paramount to offer the best of what we can do to the global audience. It's our responsibility.
Can you tell us about any of the projects you are currently working on with Stüssy?
It's our 35th anniversary this year, and we are currently working with the Stüssy U.S. team on an archive book to be released by the end of the year. It's a book that will give insight to Stüssy during the '80s and '90s.
Your work seems diverse in its output, is there any quality or ethos that ties everything together?
Yes. The overarching ethos here would be to make people happy. At the end of the day, isn't that the most important thing?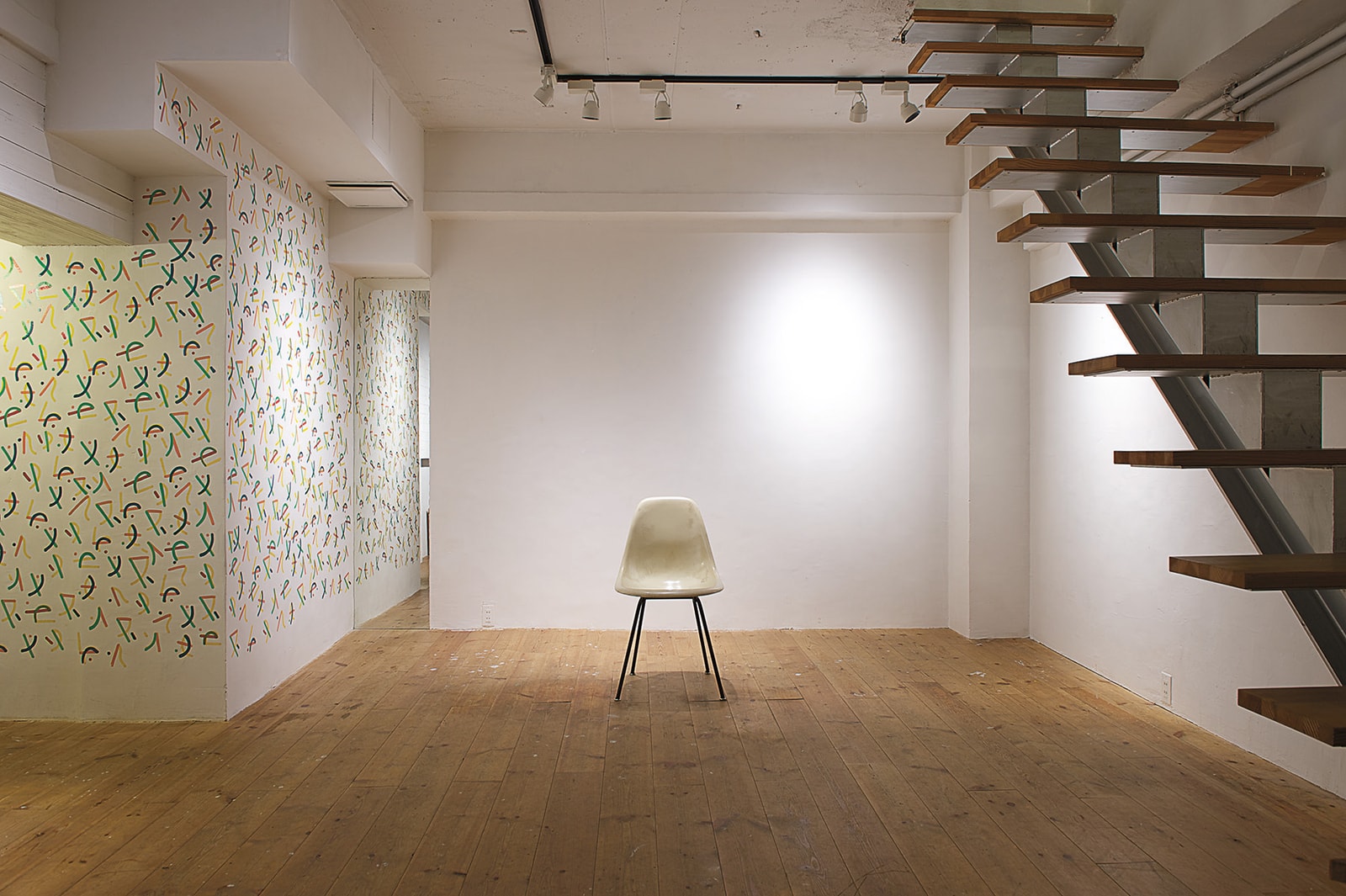 Tell us about what you see in Stüssy's future? More of the same, or further expansion and experimentation?
Where do I see the future of Stüssy going? To be honest, I think things will be more or less the same. Of course, the market surrounding Stüssy is always subject to change with the economy's constant ebbs and flows, however, I don't believe the brand itself will change all too much. Stüssy is essentially a collective mindset of people that share a certain spirit, and I think the older generation will always continue to find younger, like-minded individuals to carry the torch, and cycle on and so forth. In fact, it's already happening. The younger generation at Stüssy U.S. are already doing amazing things, so the brand DNA is already being found through very talented individuals with a similar core. Long after I'm gone, I believe there will always be people behind the brand that share this Stüssy spirit.
This interview was featured in HYPEBEAST Magazine Issue 12: The Enterprise Issue, which you can pick up for $12 USD over at HBX and select stockists worldwide.