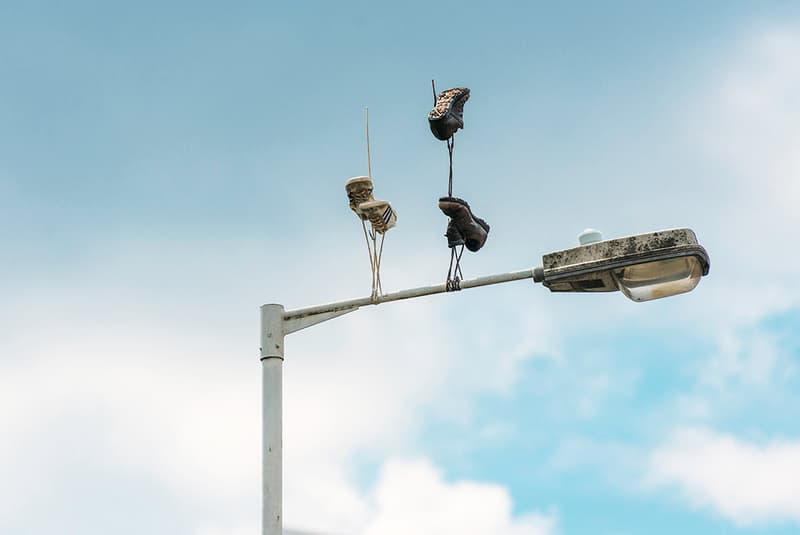 Street Artist Pejac Bewilders Londoners With 'Downside Up' Installation
Literally gravity-defying.
---
Anyone following the work of Pejac will know that he has knack for creating minimal murals that imbue a sense of surrealism. Recently, the Barcelona-based street artist installed his first art intervention called Downside Up and it is literally gravity-defying. His latest features old sneakers hanging from lampposts — except they dangle towards the heavens. Though the installation itself may inspire bewilderment from pedestrians on the streets, perhaps a more hyped shoe like the Yeezy 750 Boosts will completely stop (shock) folks in their tracks?
Pejac's Downside Up is a teaser for an upcoming solo show called Law of the Weakest which will debut on July 22 in Londonewcastle Project Space in the U.K.