Kanye West Was Laughed At After Playing An Early Version Of "Jesus Walks"
Look who's laughing now.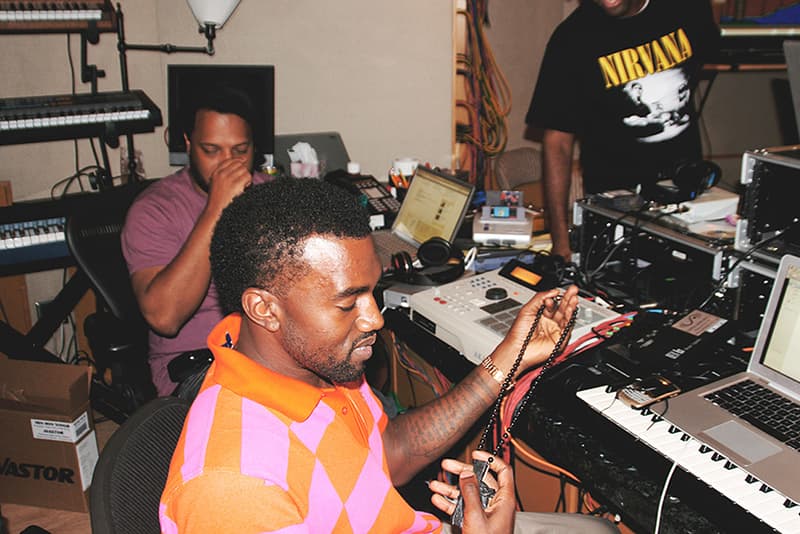 He may be the most prolific rapper in the world right now, but Kanye West underwent some humbling experiences in the early days of his career. In his new book Kanye West Owes Me 300, Jensen Karp (otherwise known as Hot Karl) delves into his time working with the young headstrong rapper that would eventually become Yeezus. Karp recounts a time where Kanye played an early version of his now iconic anthem "Jesus Walks" to a room full of producers and A&Rs, acting out and mouthing along to his own song. Karp explains:
"As the song played, Kanye acted out and mouthed his lyrics, something he always did while his own music played, and I assume still does. He acted as if a music video was always being filmed around him, displaying yet another example of the unaware enthusiasm (and egotism) that would make him the butt of almost every joke at Baseline."
While many in the room provided positive feedback to young, eager Kanye, they apparently made fun of him after he'd left:
"A few people even mocked him, mimicking his rap voice and making fun of his over-the-top zeal. One major producer in the room even asked his assistant to make sure Kanye never performed like that again."
"Jesus Walks" scored a Grammy in 2005 for Best Rap Song, so it looks like Kanye definitely had the last laugh. Read the full excerpt from Karp's book via Vulture.