DJ Shadow Links With Nils Frahm for "Bergschrund," Plots Massive 2016 World Tour
His new album is almost here.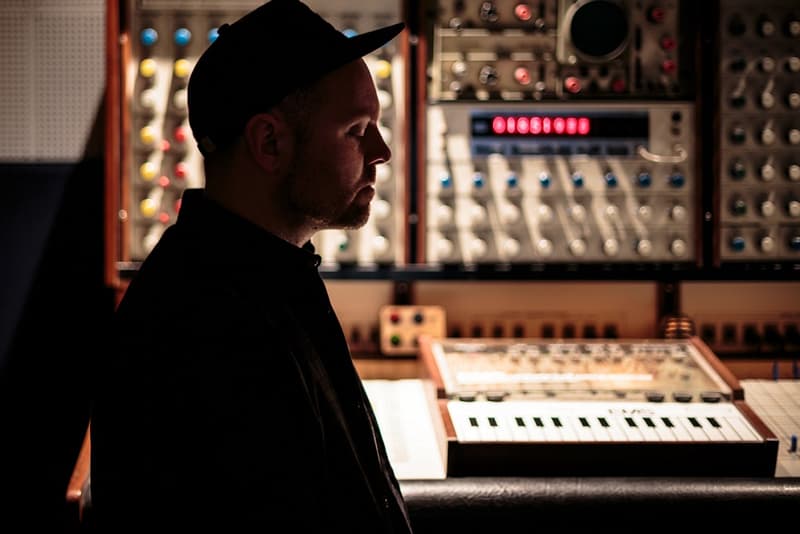 Last month, DJ Shadow unveiled the video for his recent single "The Mountain Will Fall." Today, he's back with a brand new record, "Bergschrund." DJ Shadow's latest is a collaboration with multi-talented composer and producer Nils Frahm, and is the third in a series of singles released in support of DJ Shadow's forthcoming studio album The Mountain Will Fall. Speaking on today's drop, DJ Shadow shared the following words with FADER:
"Nils Frahm is an insanely smart composer…He created a sinewy, gated vintage synth line which I then expanded upon, hopefully to complimentary effect. Our track is called 'Bergschrund,' an obscure German word for a particular type of crevasse, or ice cliff, usually found on mountains at very high elevations."
Along with his new track and album, DJ Shadow is also hitting the for an expansive world tour in support of his new endeavors. You can stream his new single "Bergschrund" and run through his forthcoming tour below. The Mountain Will Fall is set to arrive on June 24.
DJ Shadow – 2016 Tour (Tour Dates)
June 24 – Artefact Festival – Strasbourg, France
June 25 – Le Grand Mix – Lille-Tourcoing, France
June 28 – Gretchen – Berlin, Germany
June 29 – Gloria Theater – Cologne, Germany
July 1 – Montreux Jazz Festival – Montreux, Switzerland
July 2 – Pitch Festival – Amsterdam, Netherlands
July 5 – Mojo Club – Hamburg, Germany
July 6 – Vega – Copenhagen, Denmark
July 8 – Les Ardentes – Liege, Belgium
July 9 – Pohoda – Trencin, Slovakia
July 14 – Super Bock, Super Rock – Sesimbra, Portugal
July 16 – Peacock Society – Paris, France
July 17 – Benicassim – Benicassim, Spain
July 20 – ABC – Glasgow, UK
July 21 – Motion – Bristol, UK
July 22 – Secret Garden Party – East Anglia, UK
July 23 – Blue Dot Festival @ Jodrell Bank – Cheshire, UK
July 27 – Brixton Electric – London, UK
July 28 – Island of Obonjan – Sibenik, Croatia
July 30 – Audioriver – Plock, Poland
August 19 – Plaza Condessa – Mexico City, Mexico
August 20 – Hellow Festival – Monterrey, Mexico
September 27 – House of Blues – San Diego, CA
September 28 – Teragram Ballroom – Los Angeles, CA
Septemeber 29 – Teragram Ballroom – Los Angeles, CA
September 30 – 1015 Folsom – San Francisco, CA
October 1 – Star Theater – Portland, OR
October 2 – Commodore Ballroom – Vancouver, BC
October 3 – Showbox at the Market – Seattle, WA
October 6 – Varsity Theater – Minneapolis, MN
October 7 – Metro – Chicago, IL
October 8 – Phoenix Concert Theatre – Toronto, ON
October 9 – Club Soda – Montreal, QC
October 10 – Theatre of The Living Arts – Philadelphia,PA
October 11 – Paradise Rock Club – Boston, MA
October 13 – 9:30 Club – Washington, D.C.
October 14 – Music Hall of Williamsburg – Brooklyn, NY
October 15 – Music Hall of Williamsburg – Brooklyn, NY
October 27 – Pitchfork Festival – Paris, France