Public School Says "We Need Leaders" at 2017 Spring/Summer Collection
Making bold political statements with a combined men's and women's show.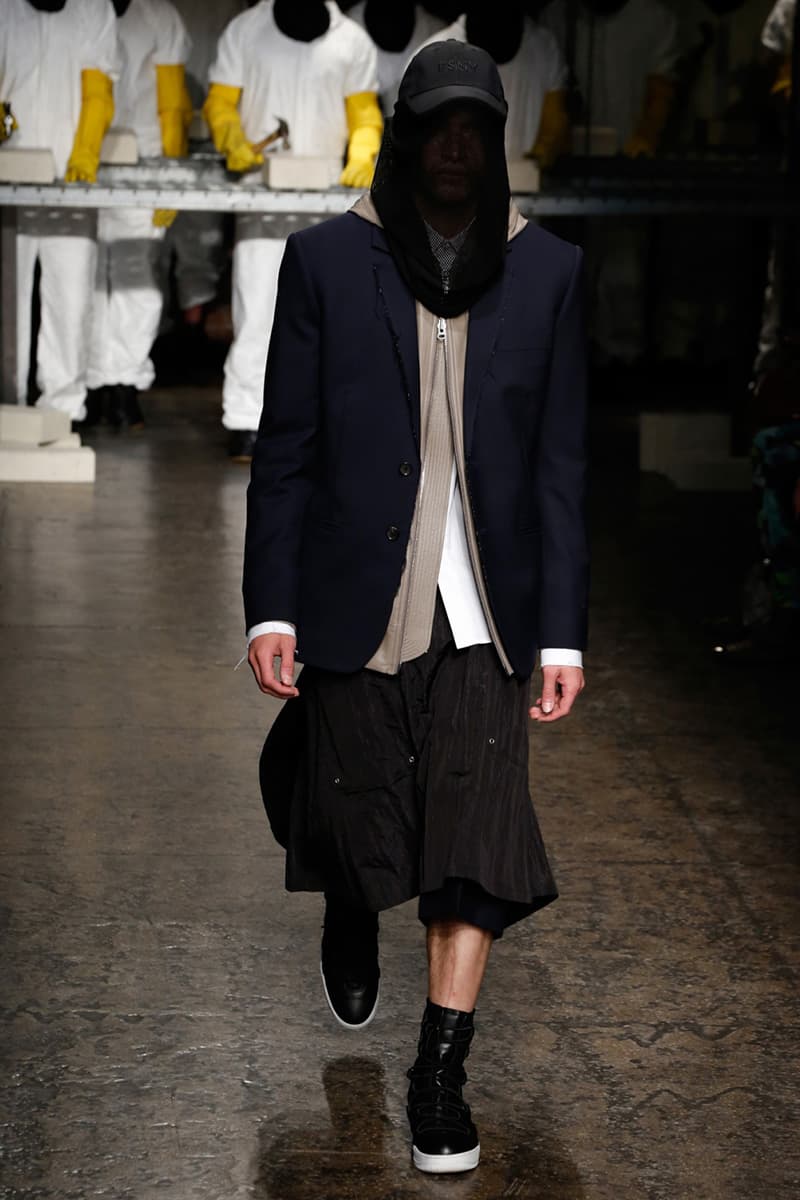 1 of 34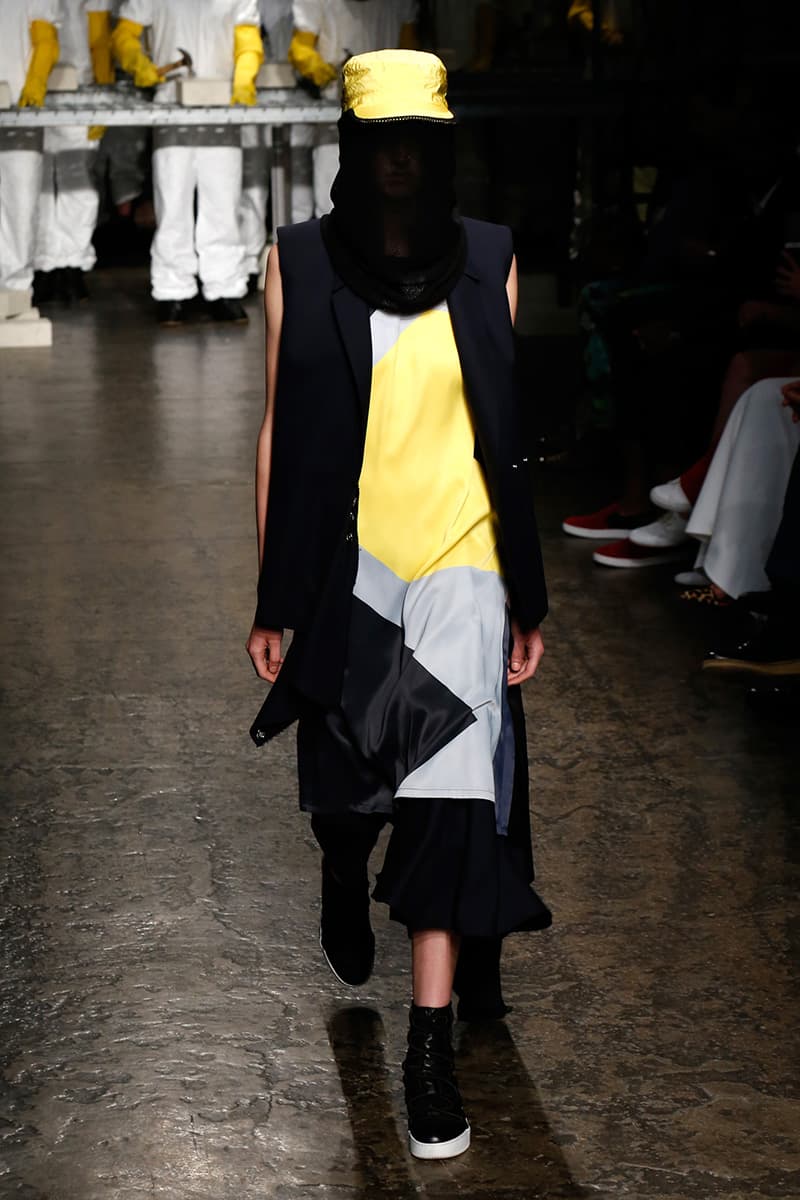 2 of 34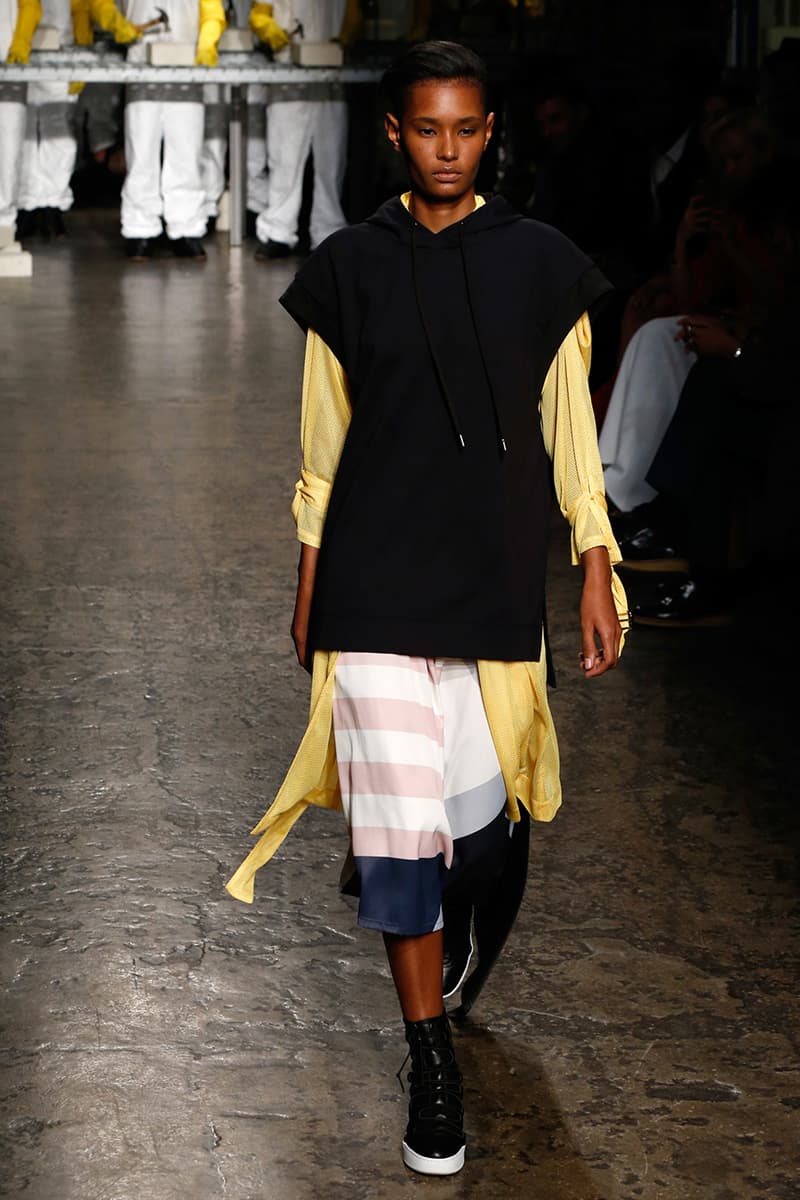 3 of 34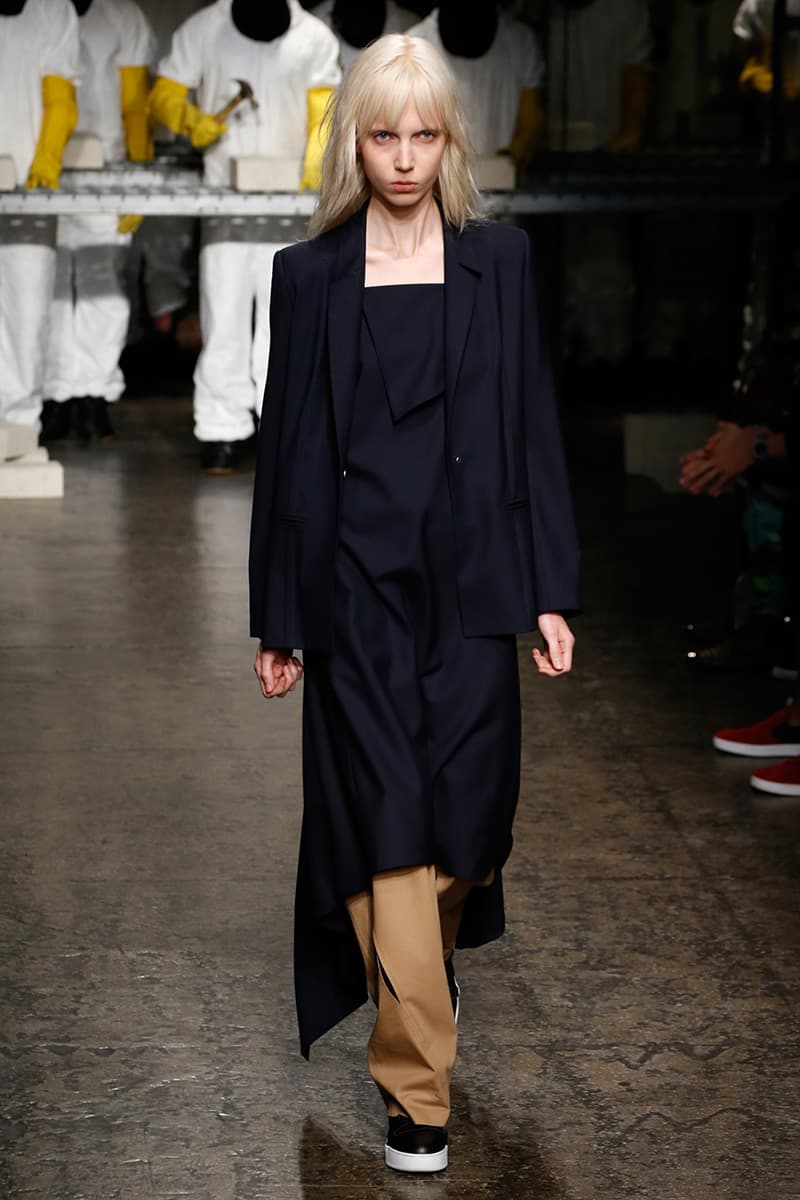 4 of 34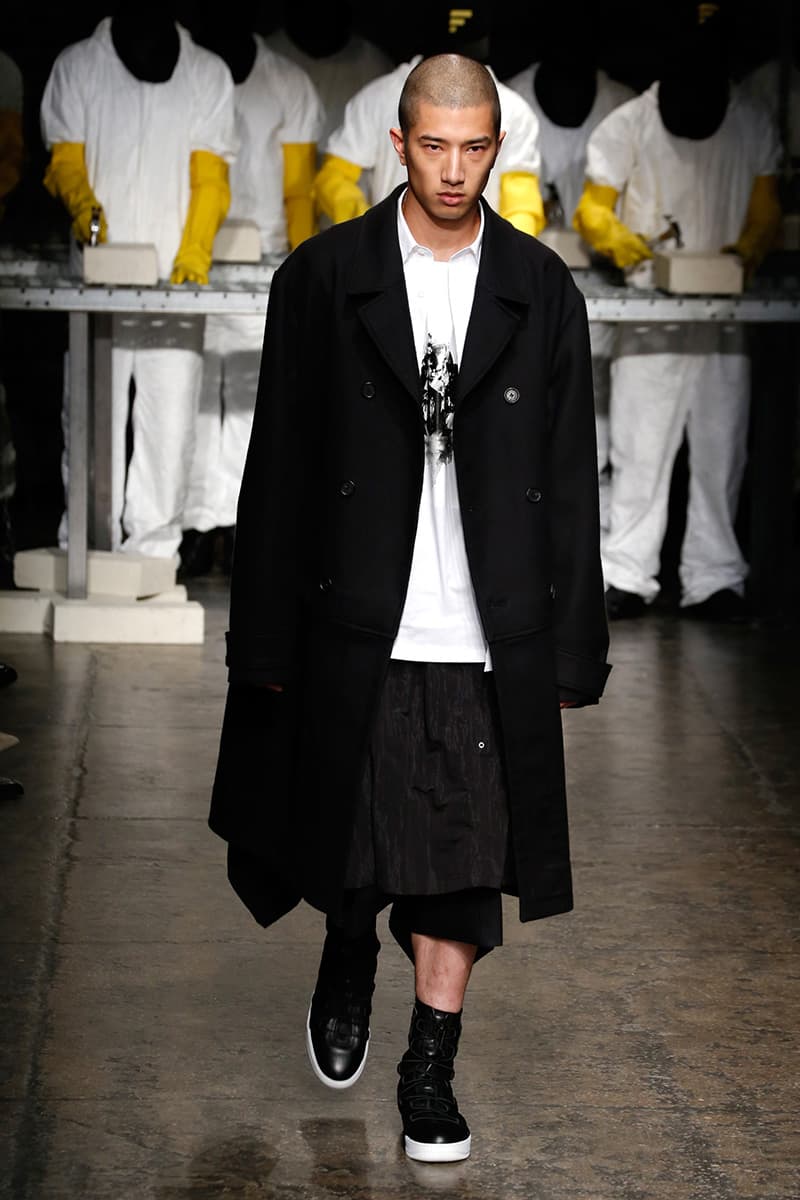 5 of 34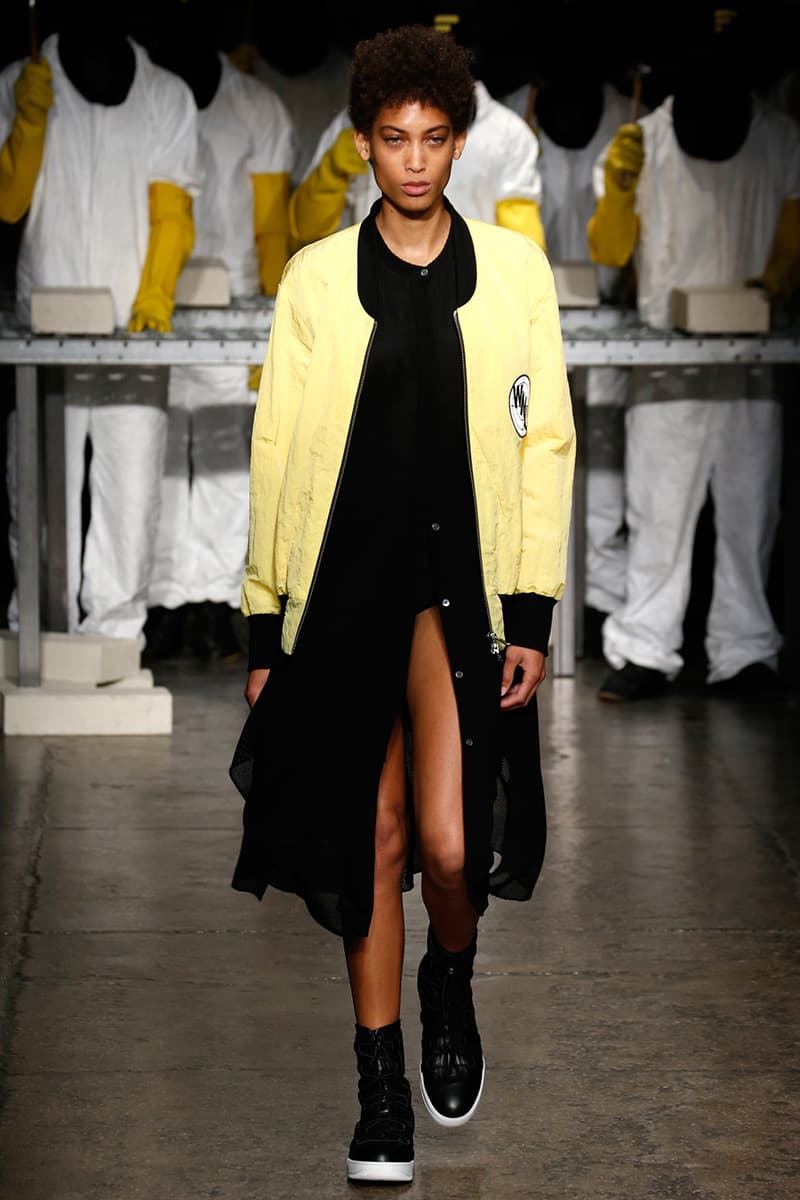 6 of 34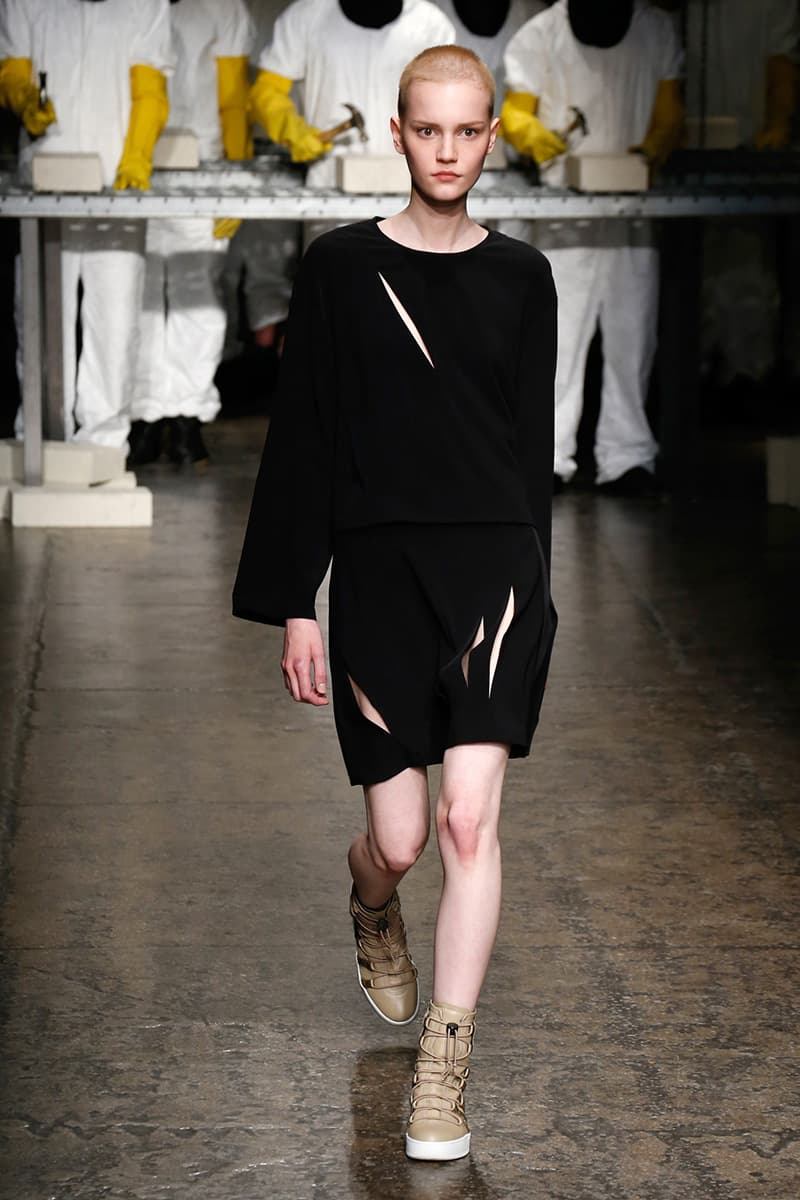 7 of 34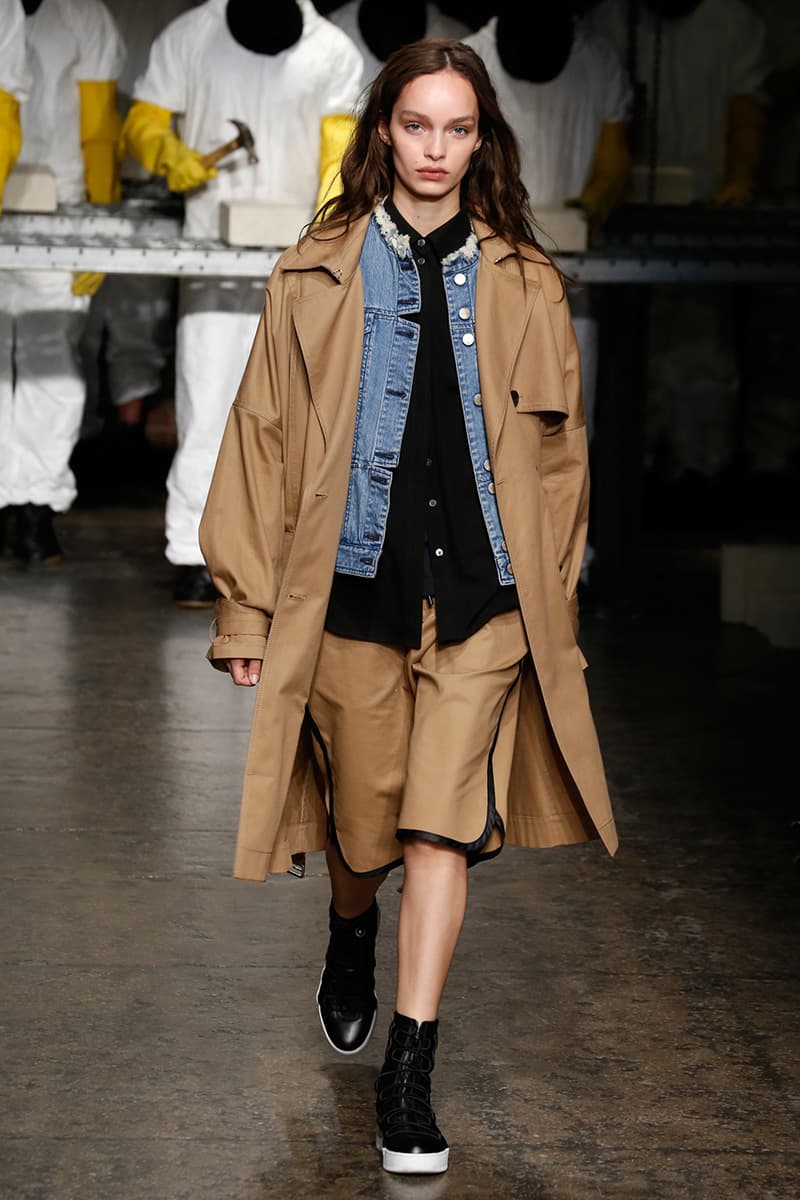 8 of 34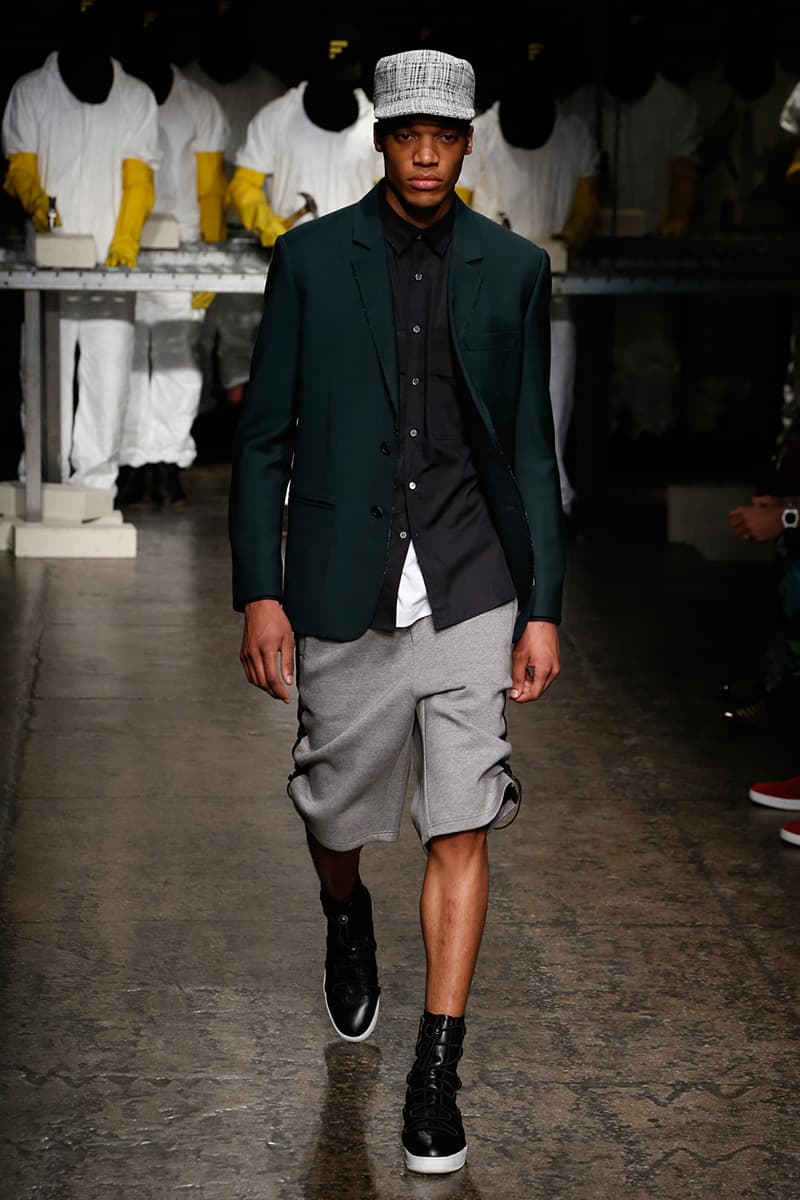 9 of 34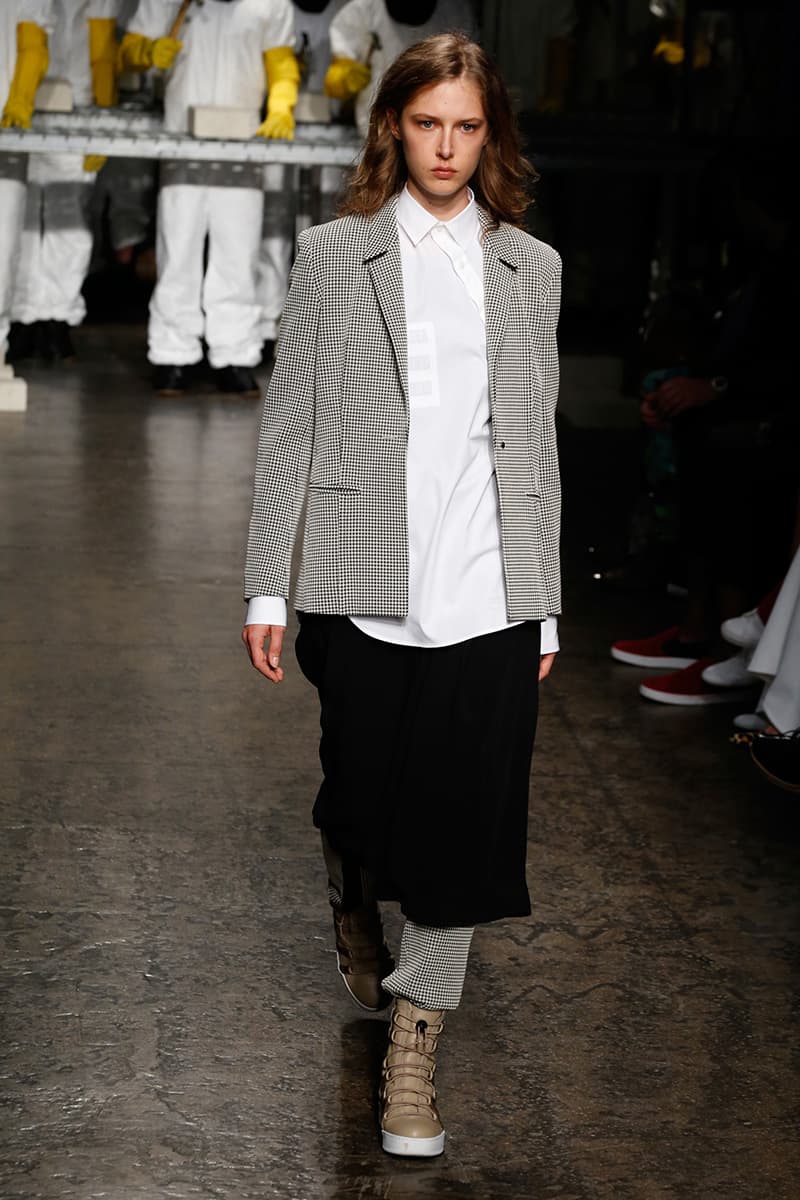 10 of 34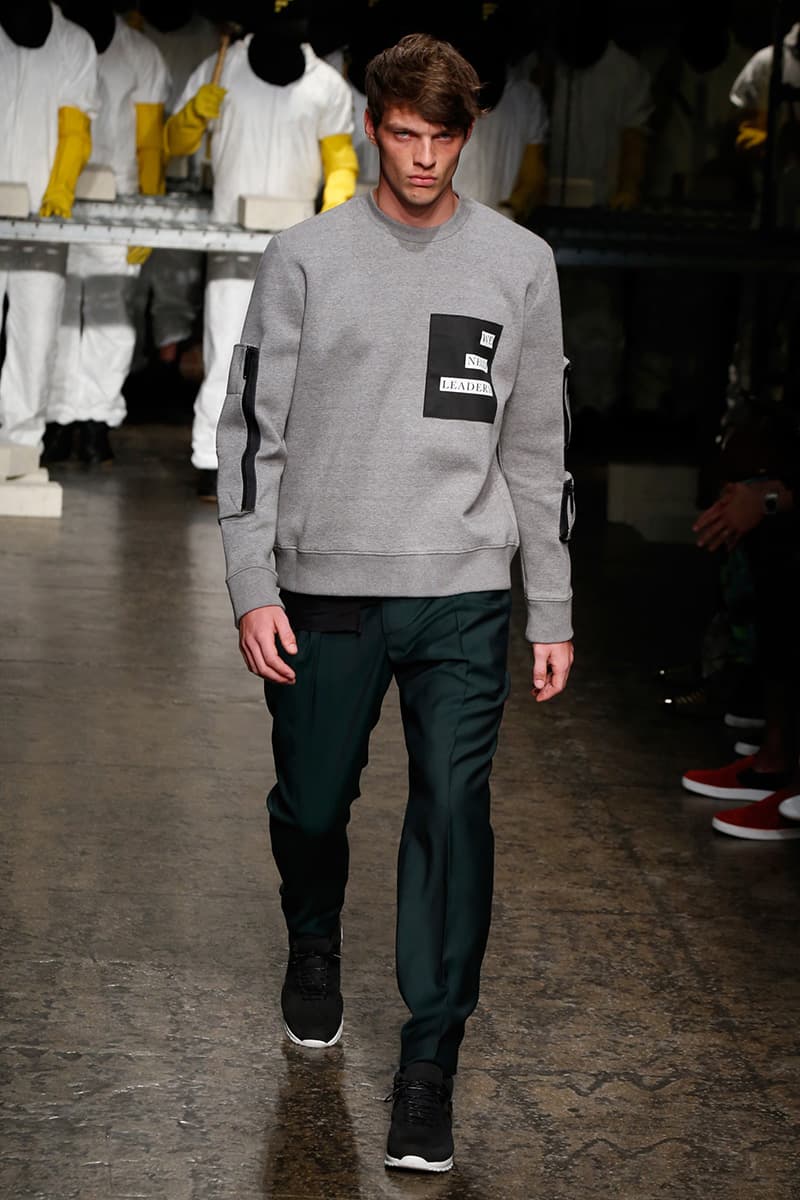 11 of 34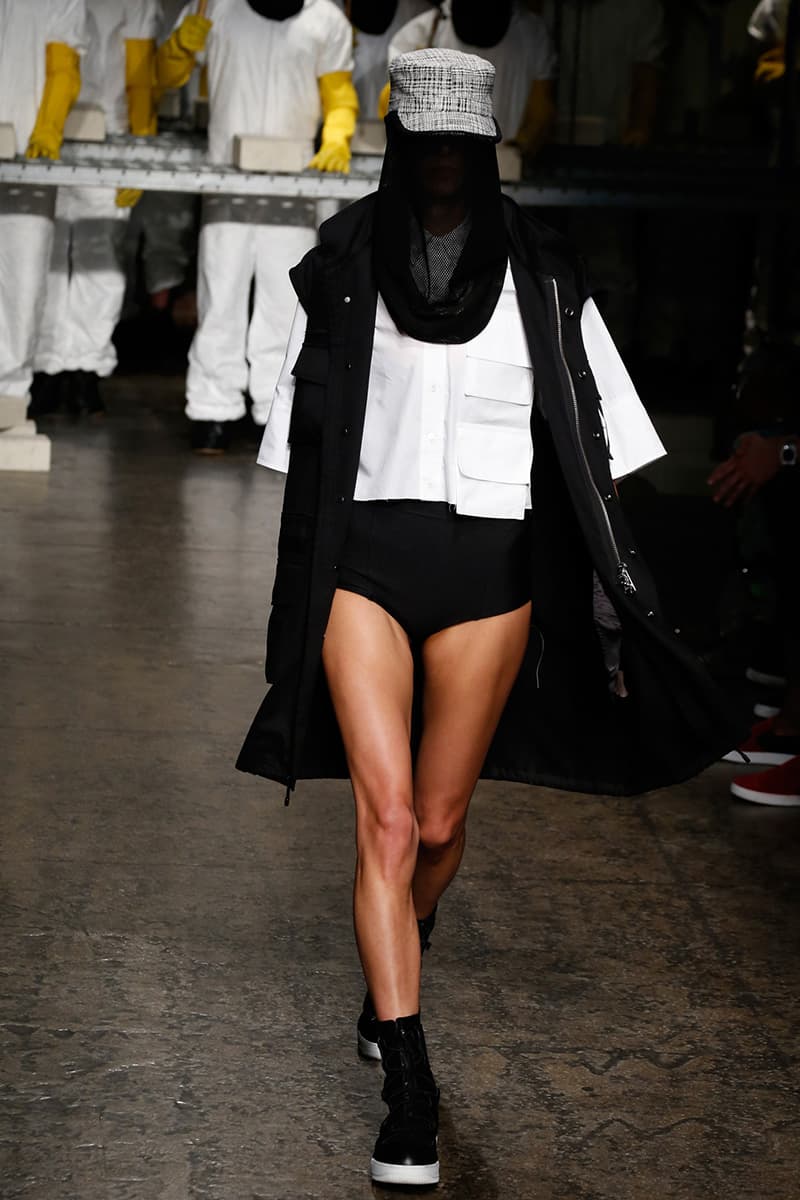 12 of 34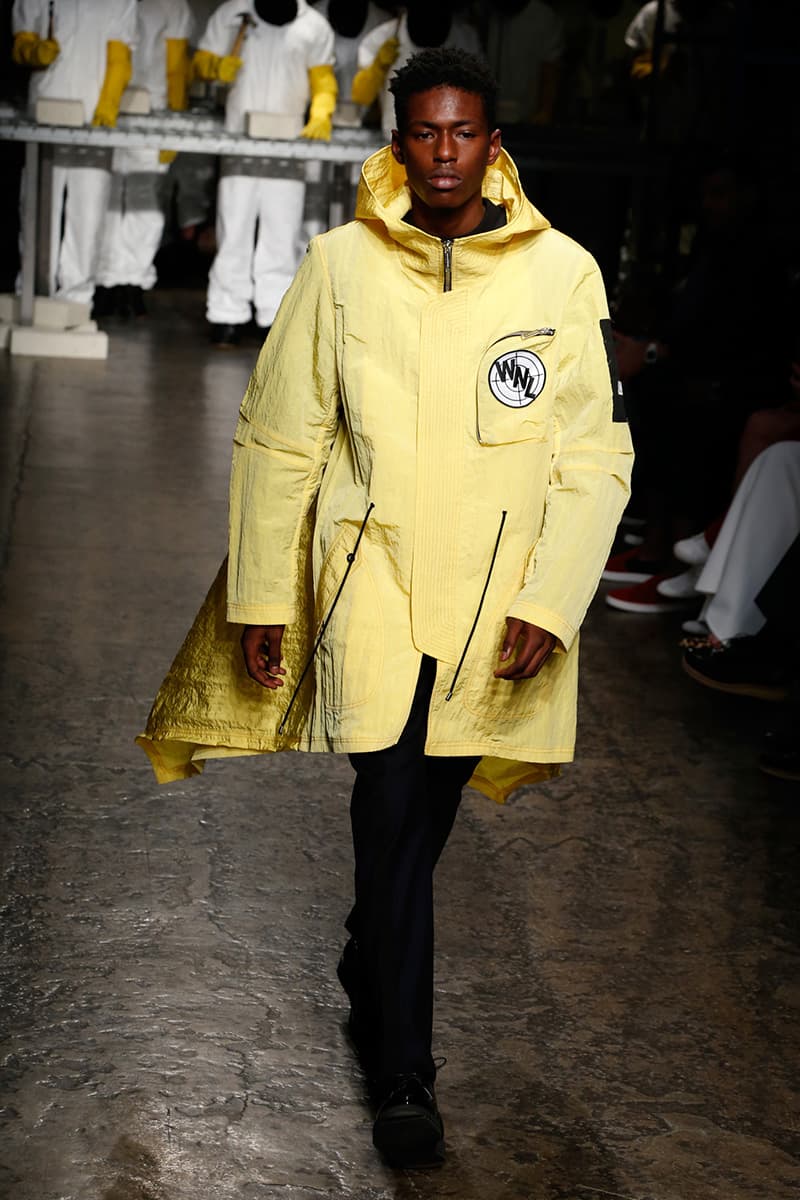 13 of 34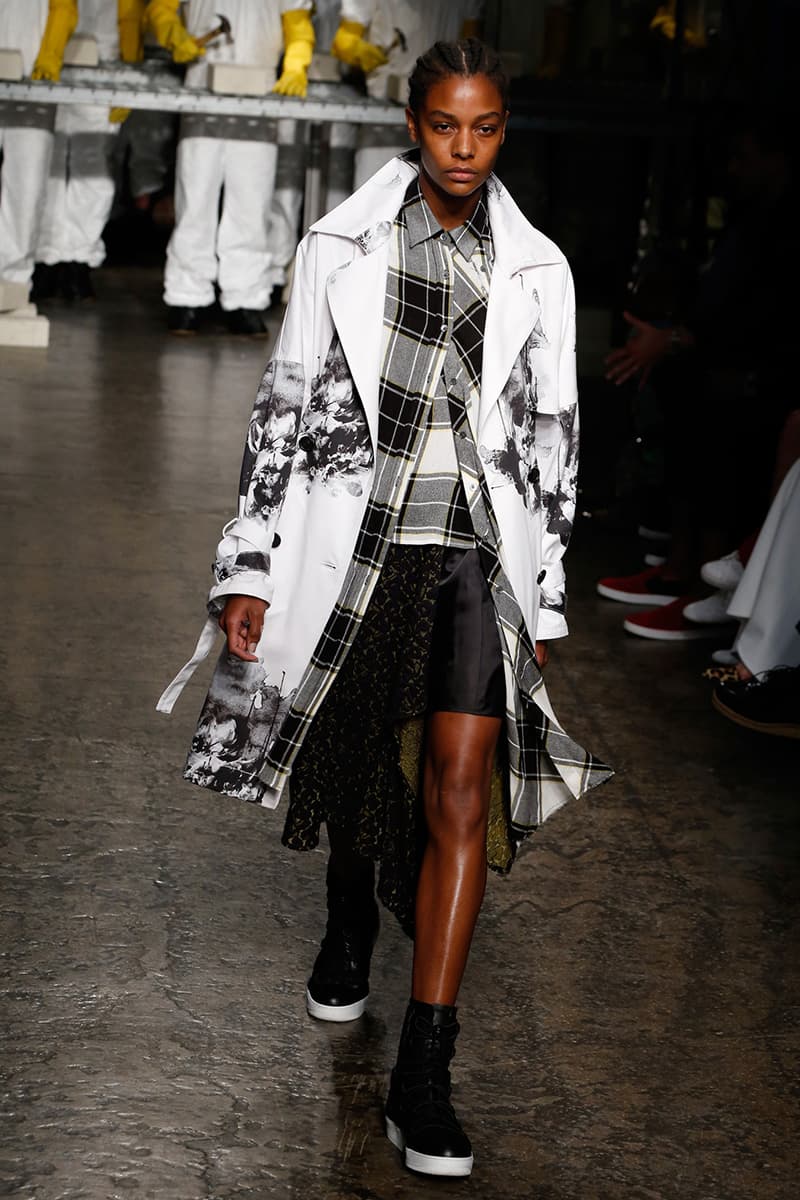 14 of 34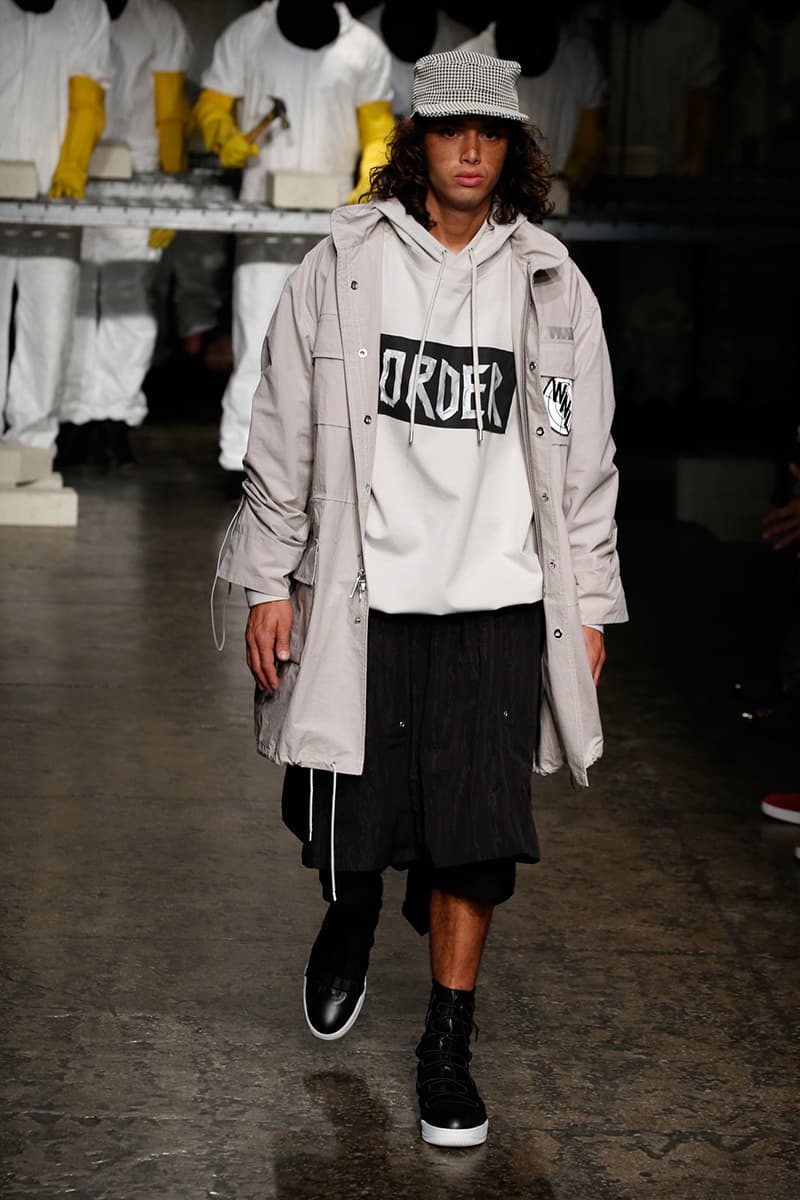 15 of 34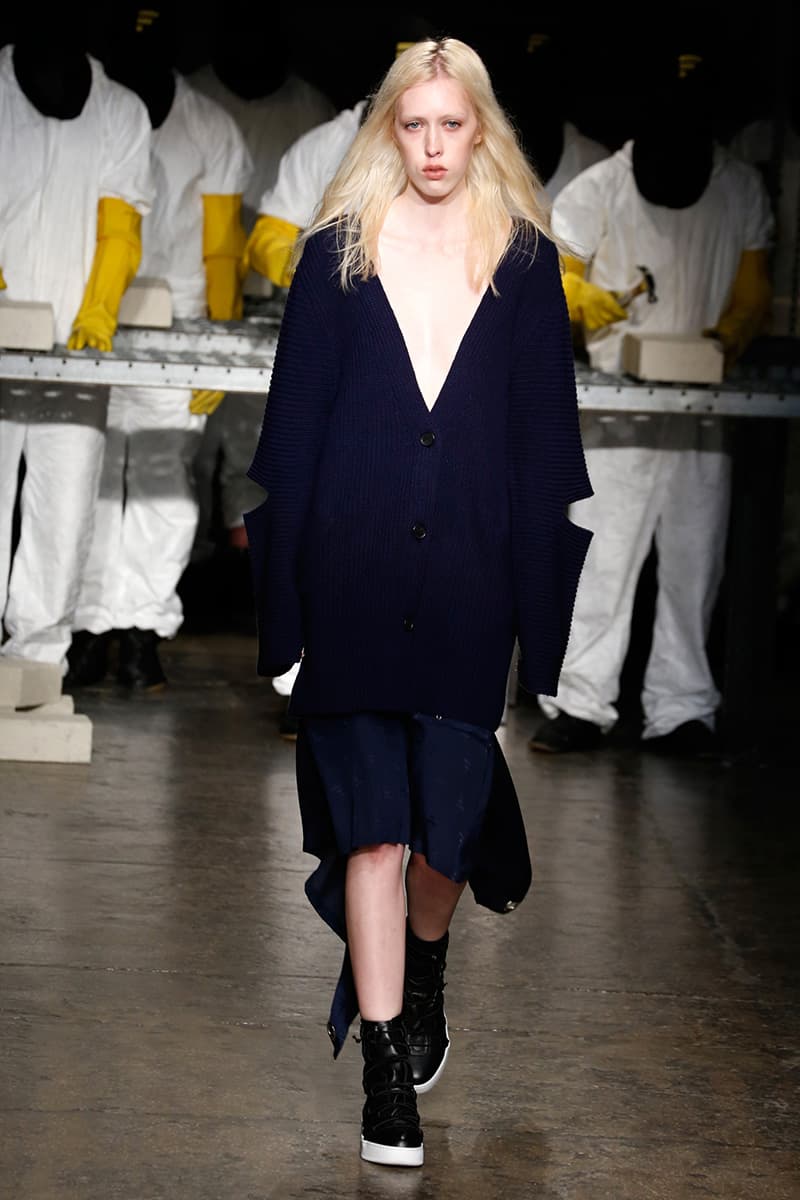 16 of 34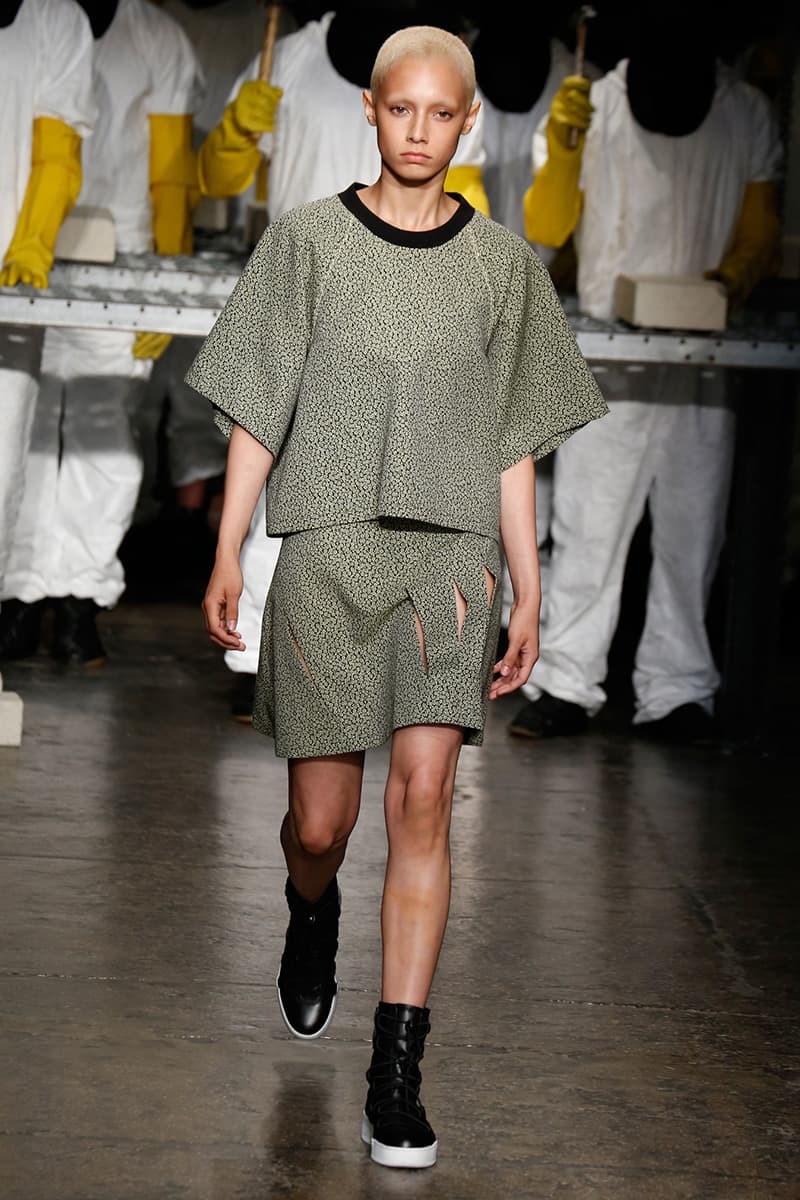 17 of 34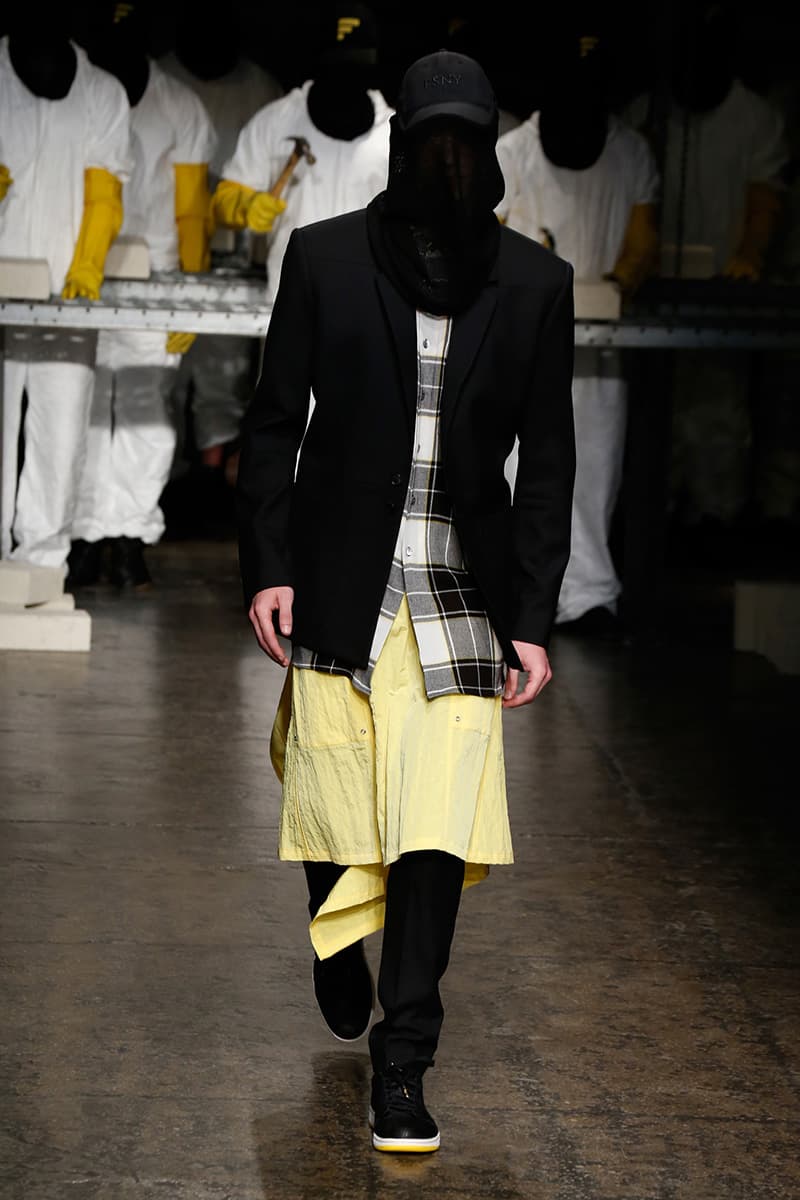 18 of 34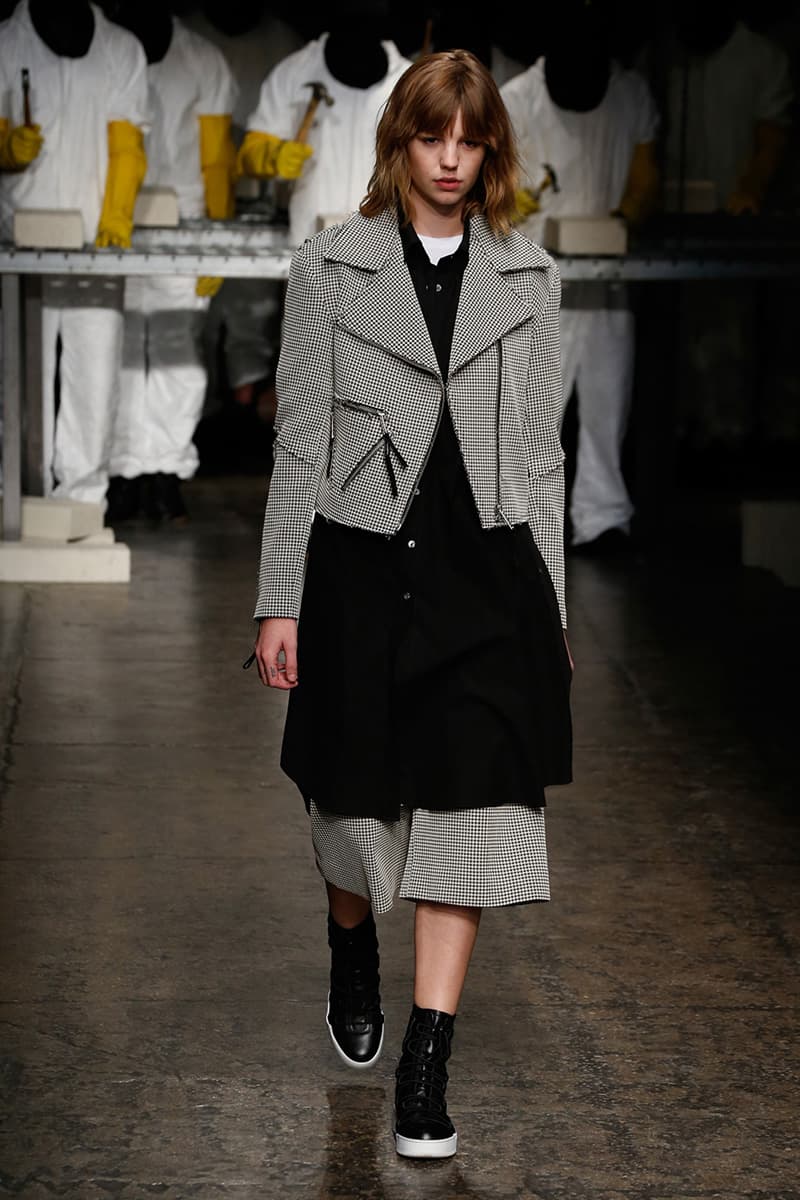 19 of 34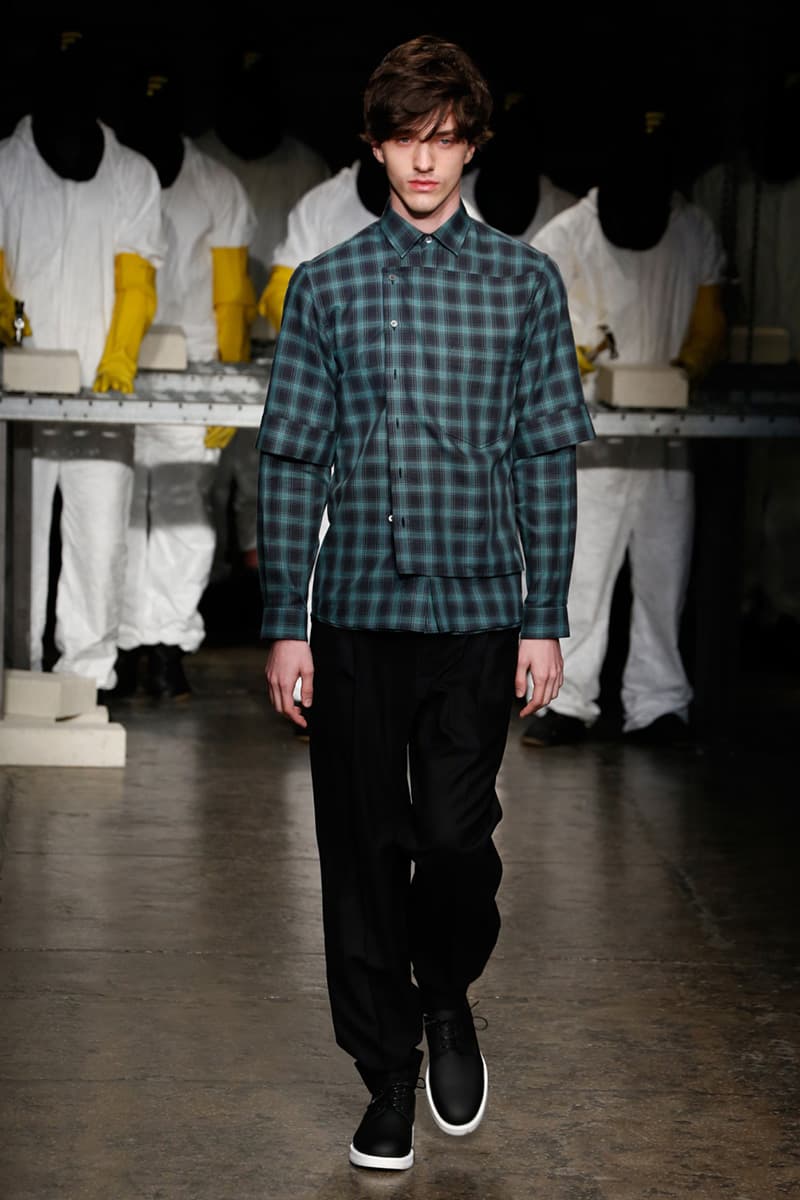 20 of 34
21 of 34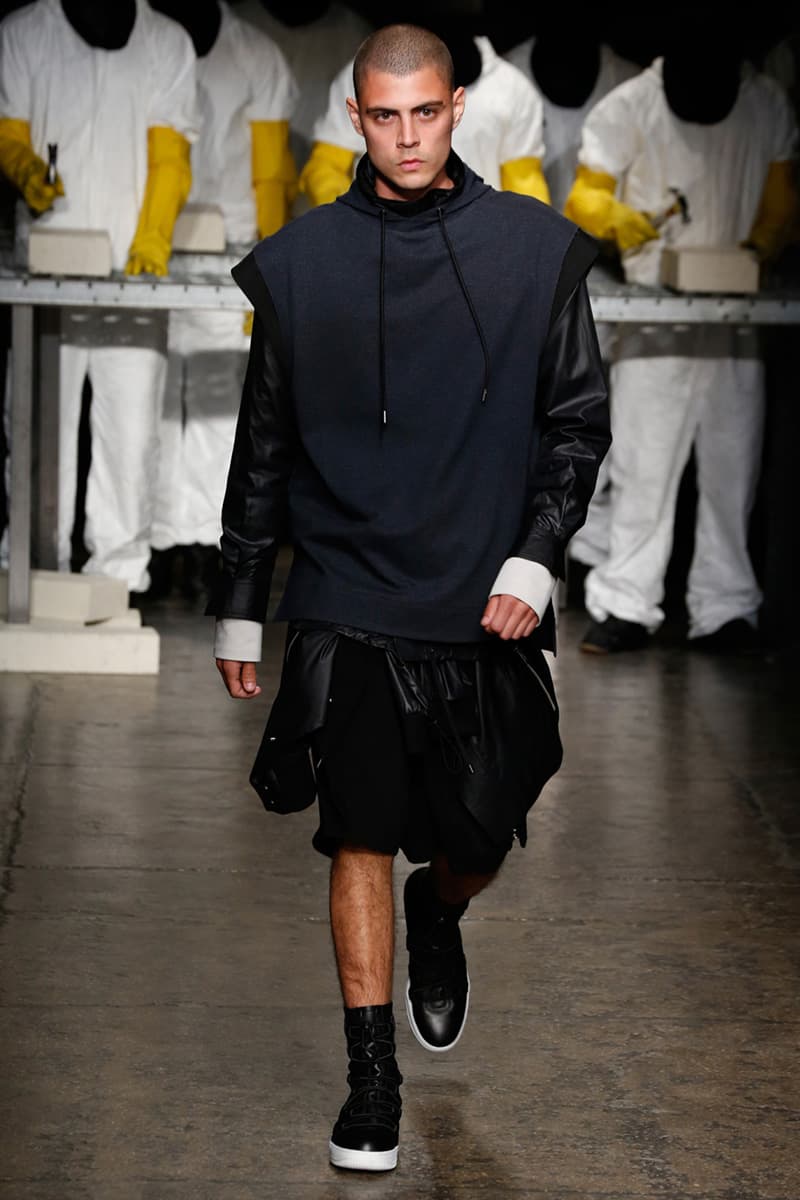 22 of 34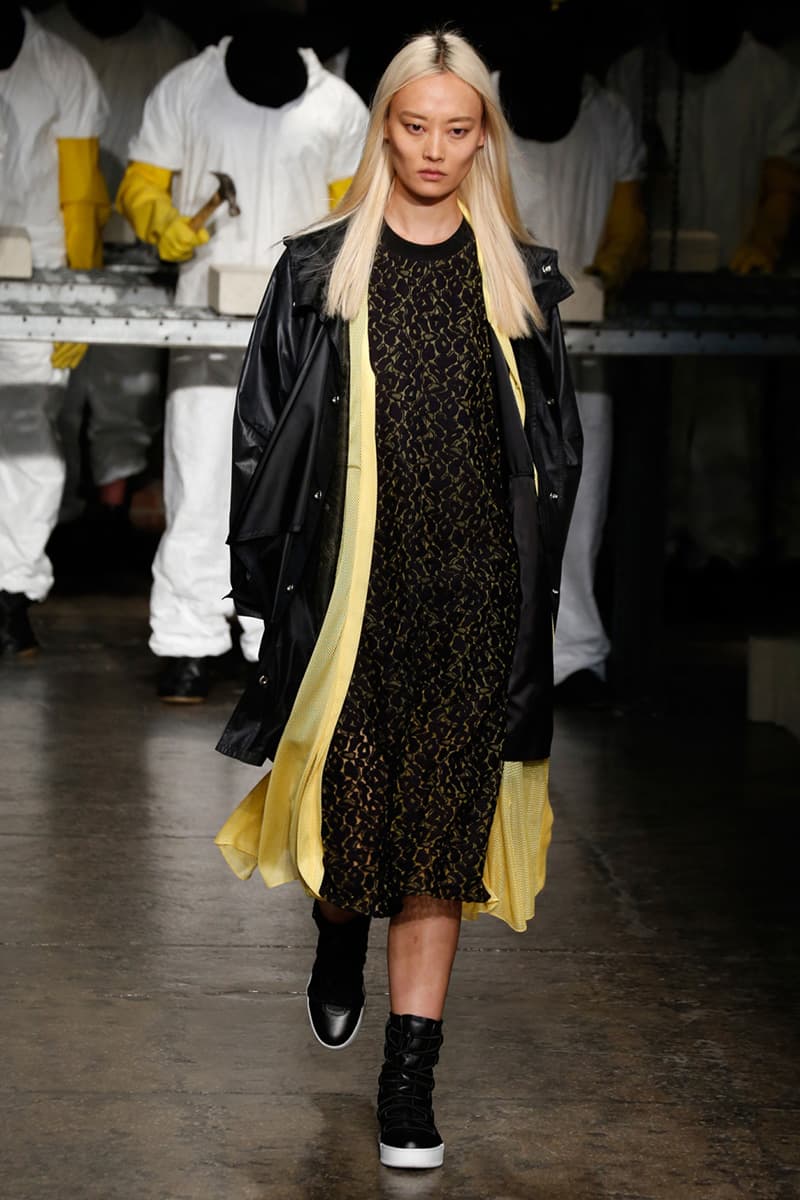 23 of 34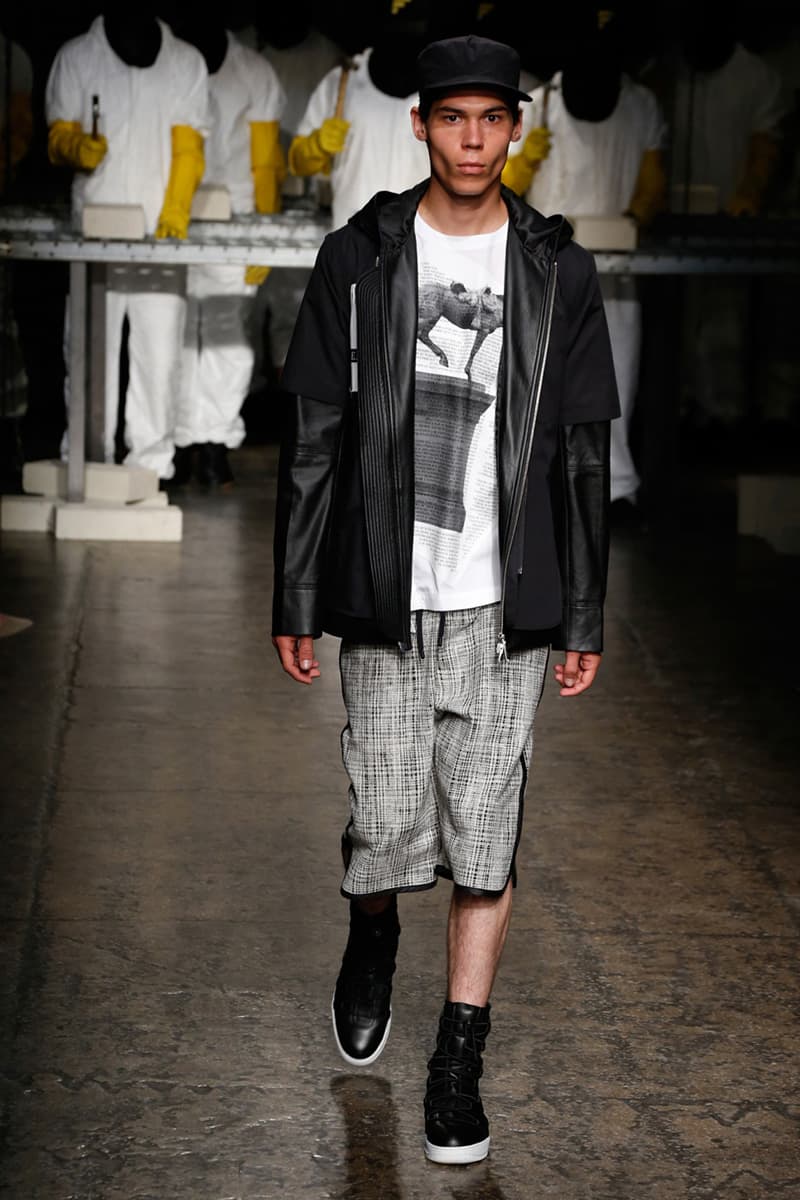 24 of 34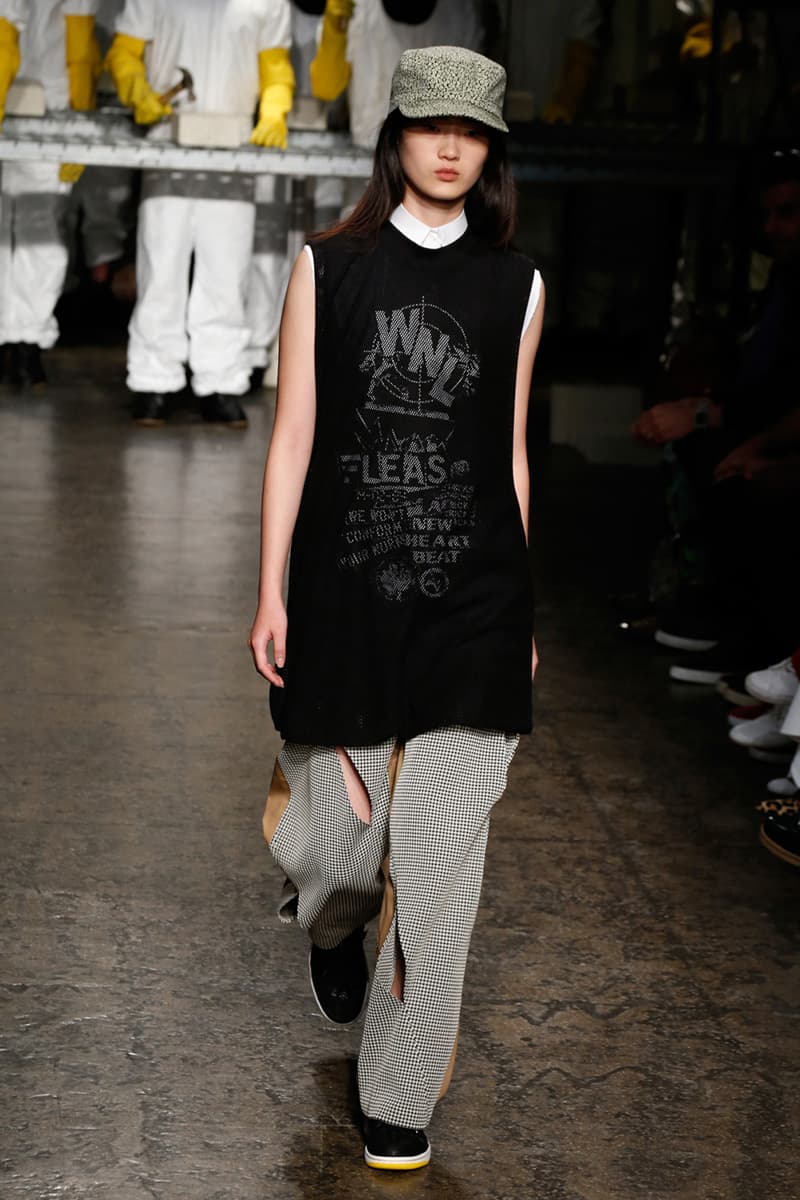 25 of 34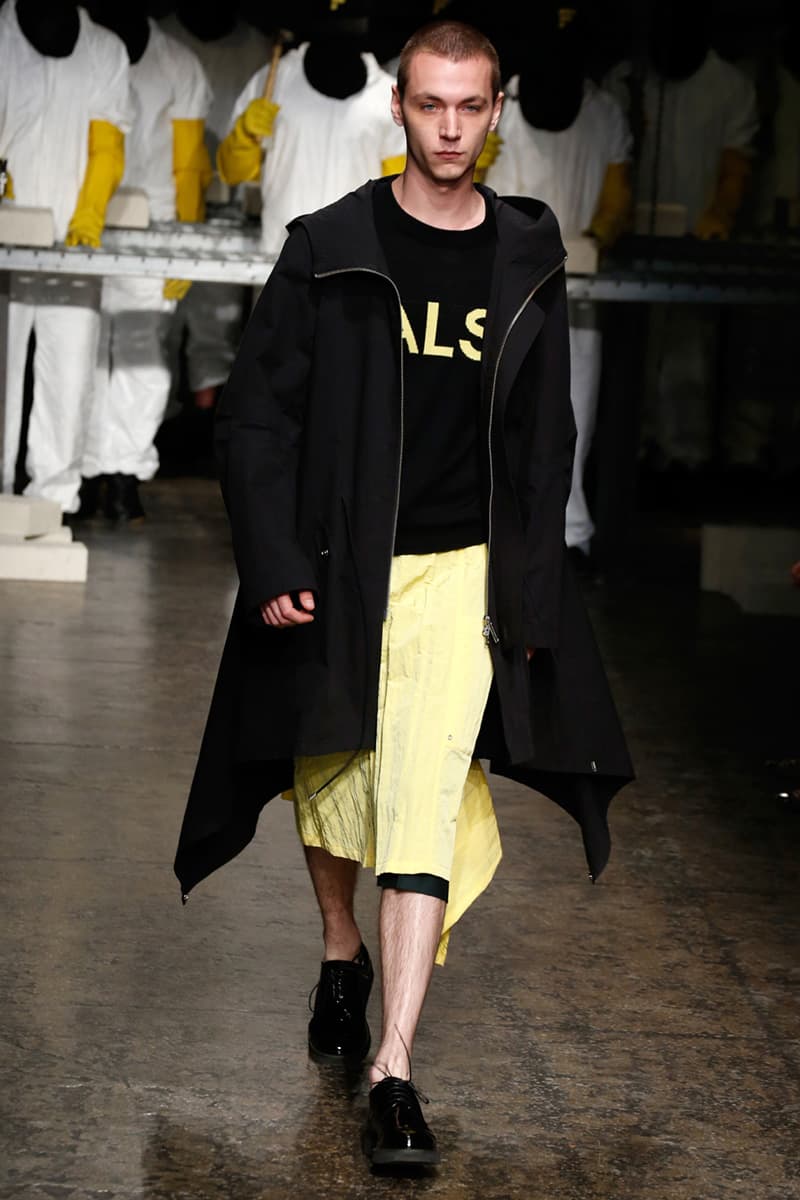 26 of 34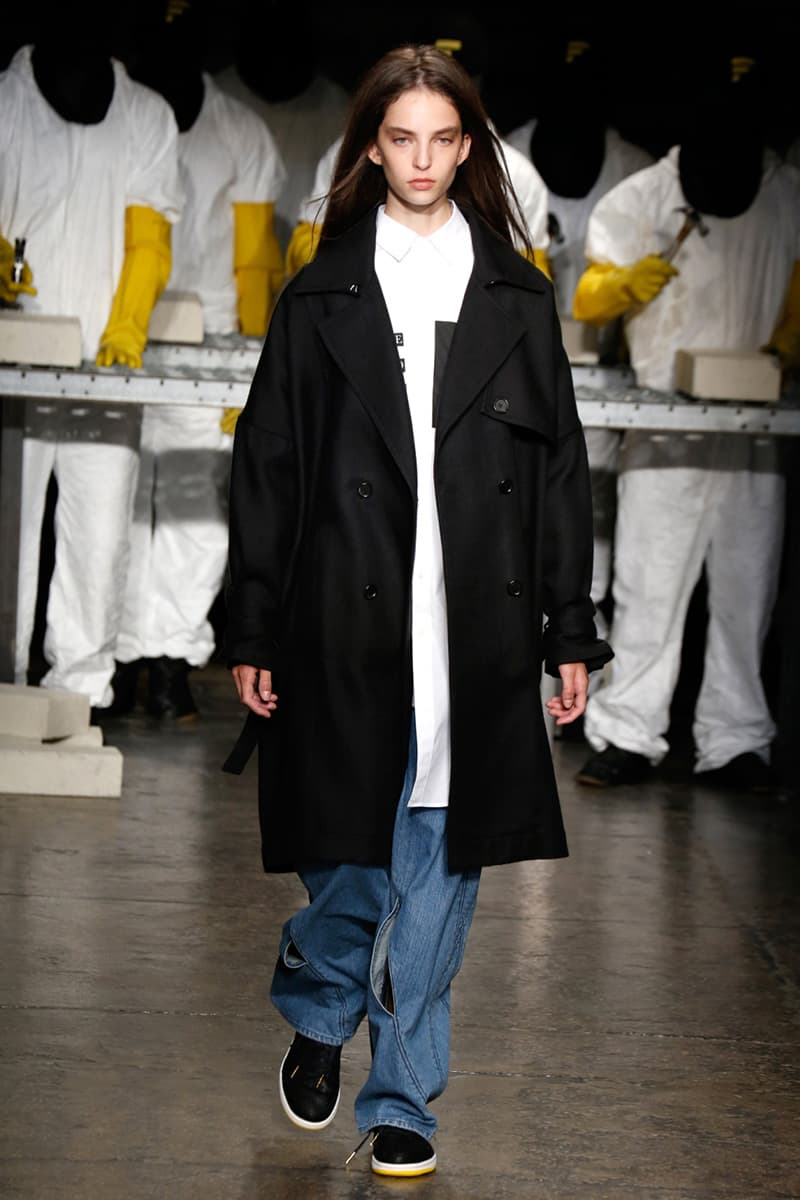 27 of 34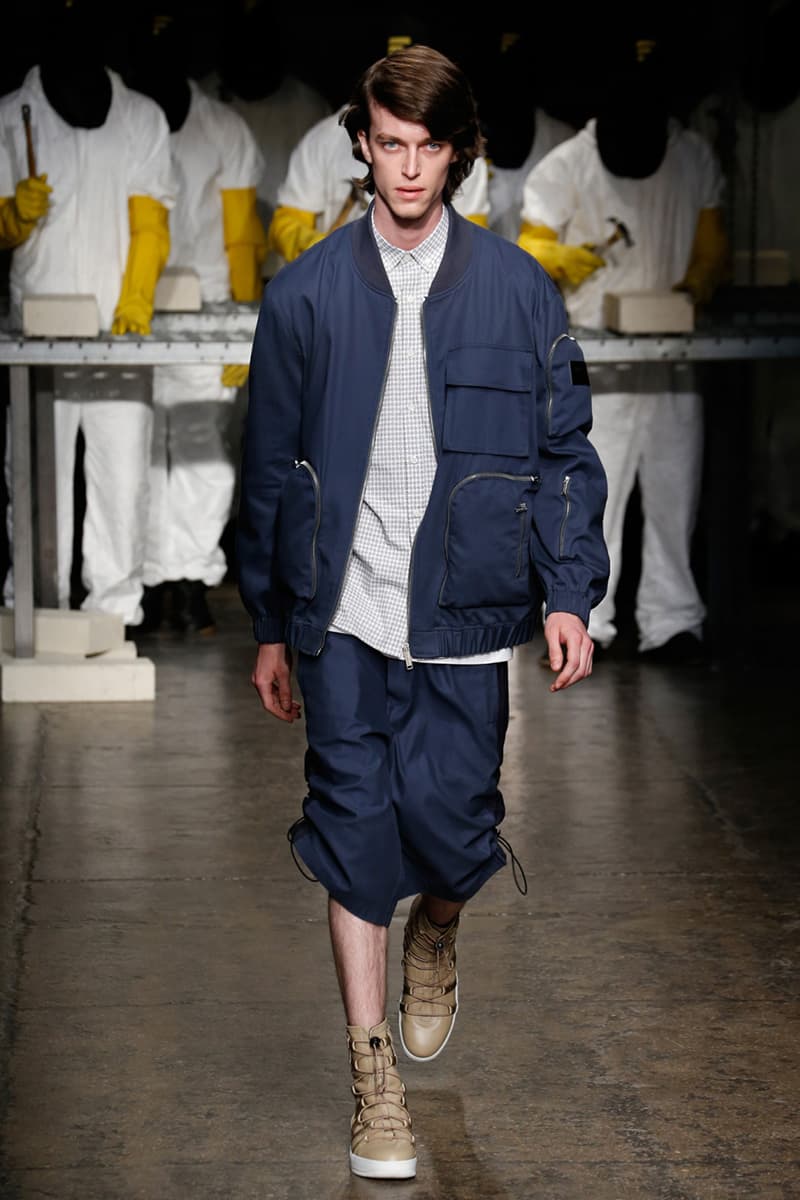 28 of 34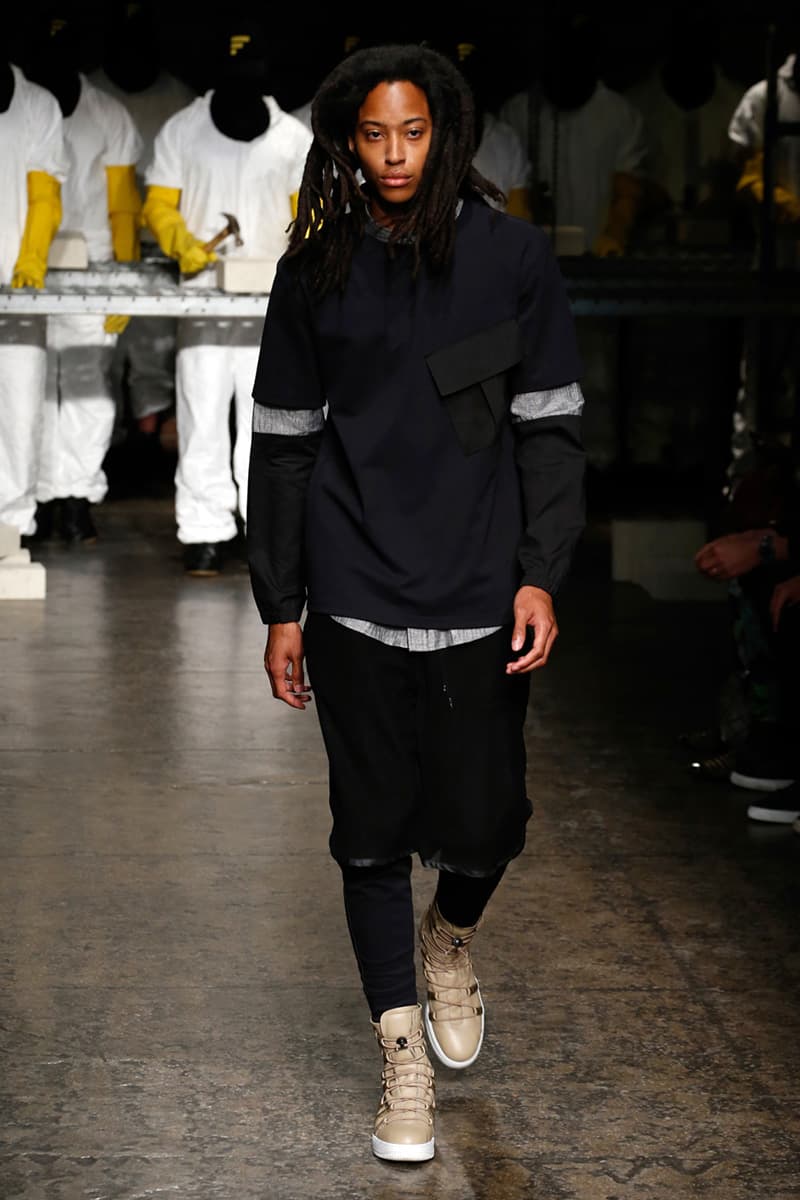 29 of 34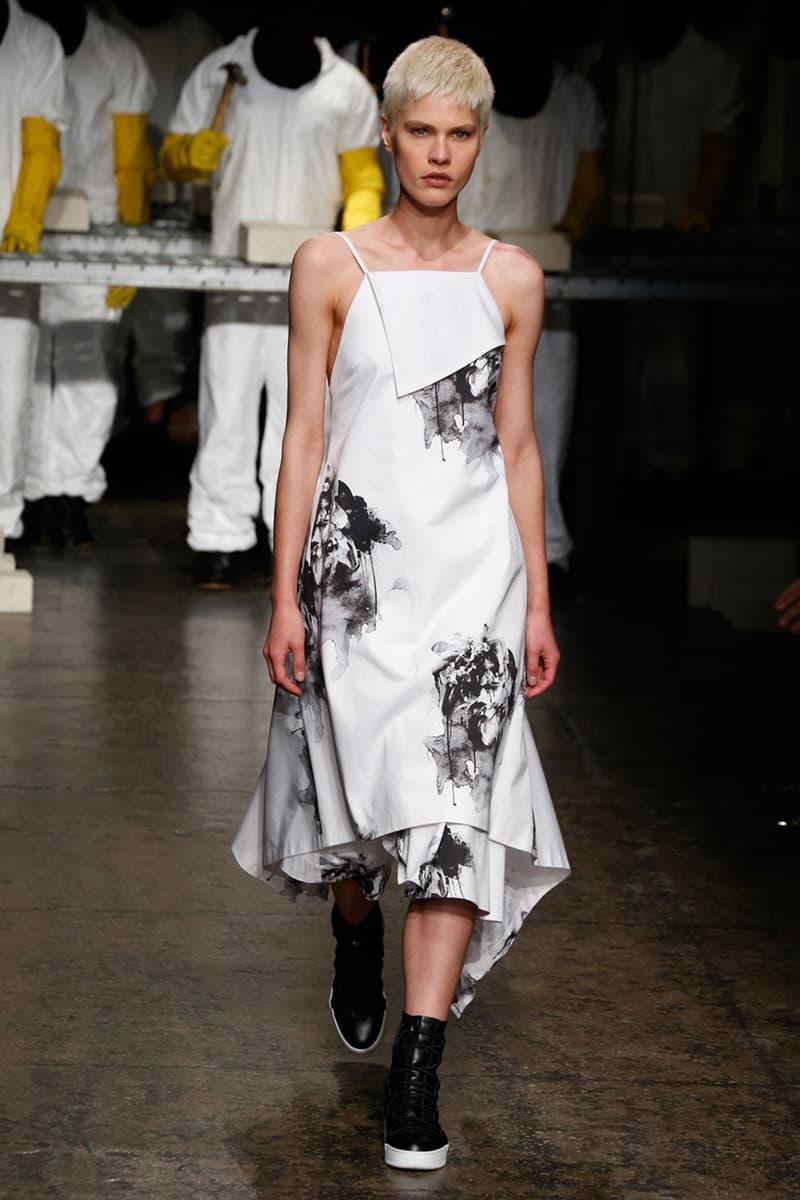 30 of 34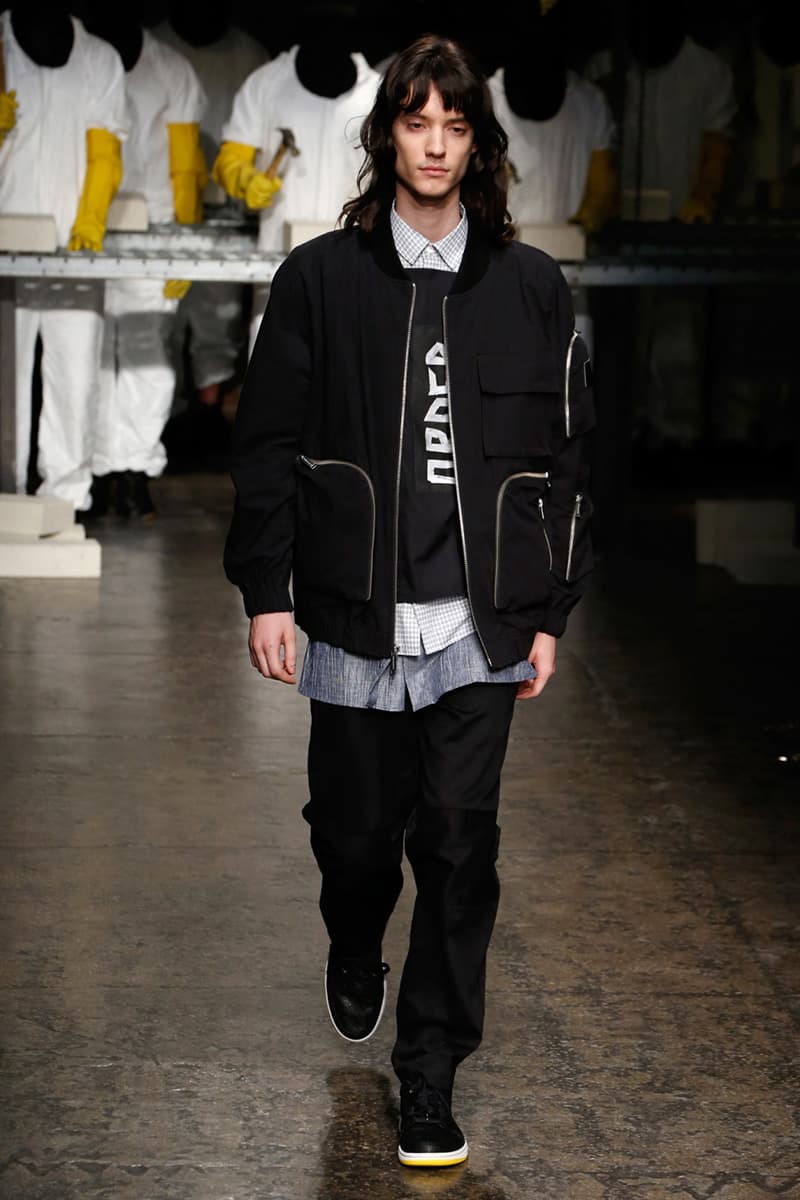 31 of 34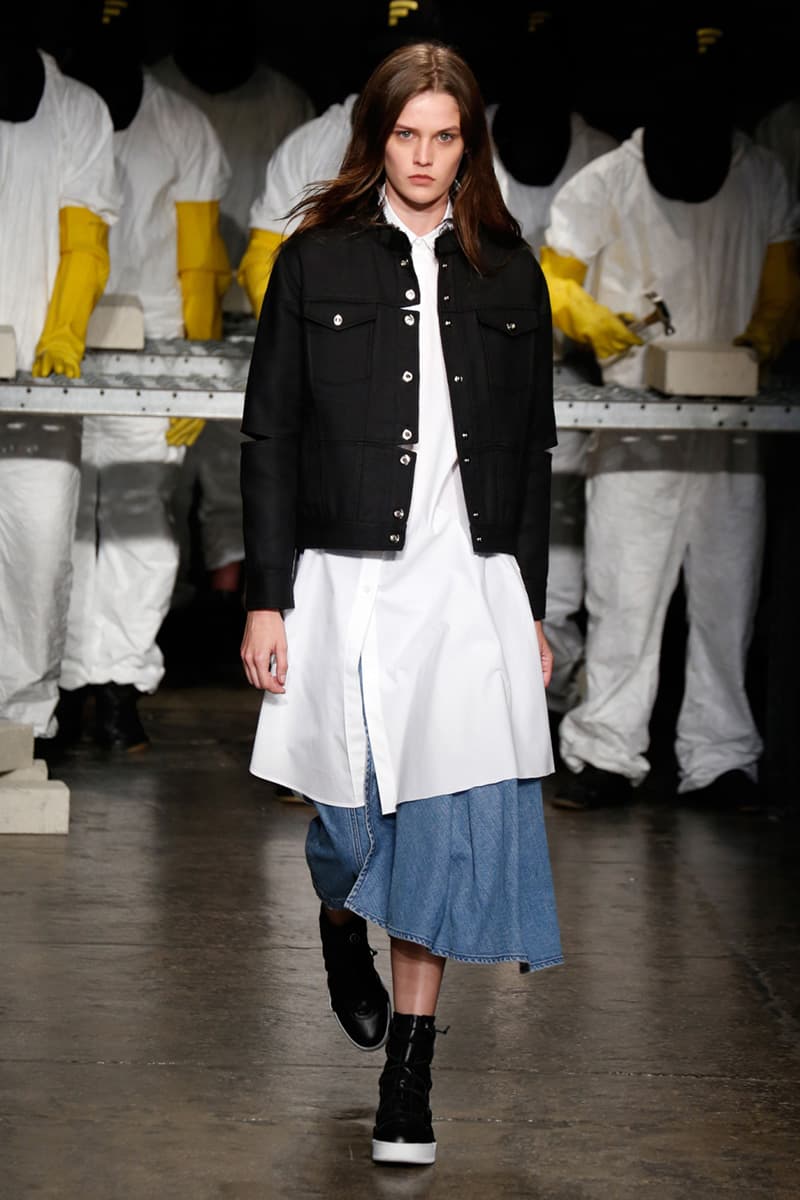 32 of 34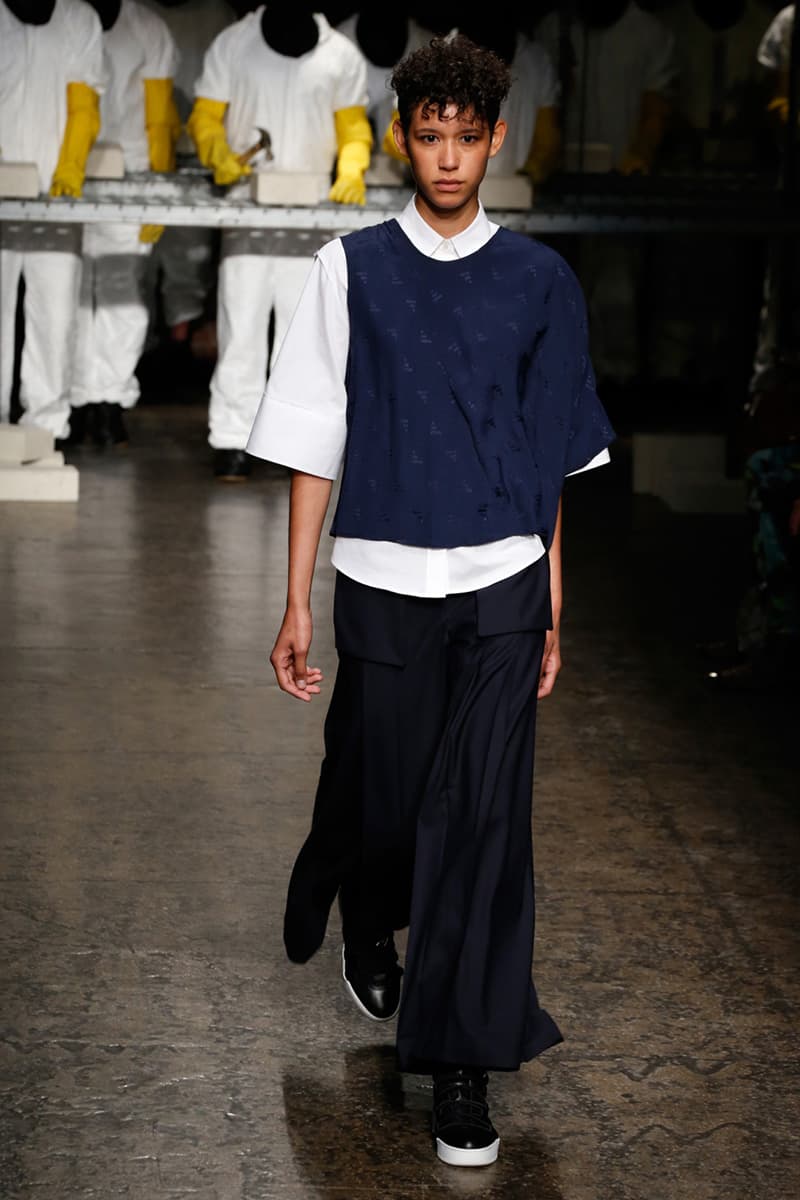 33 of 34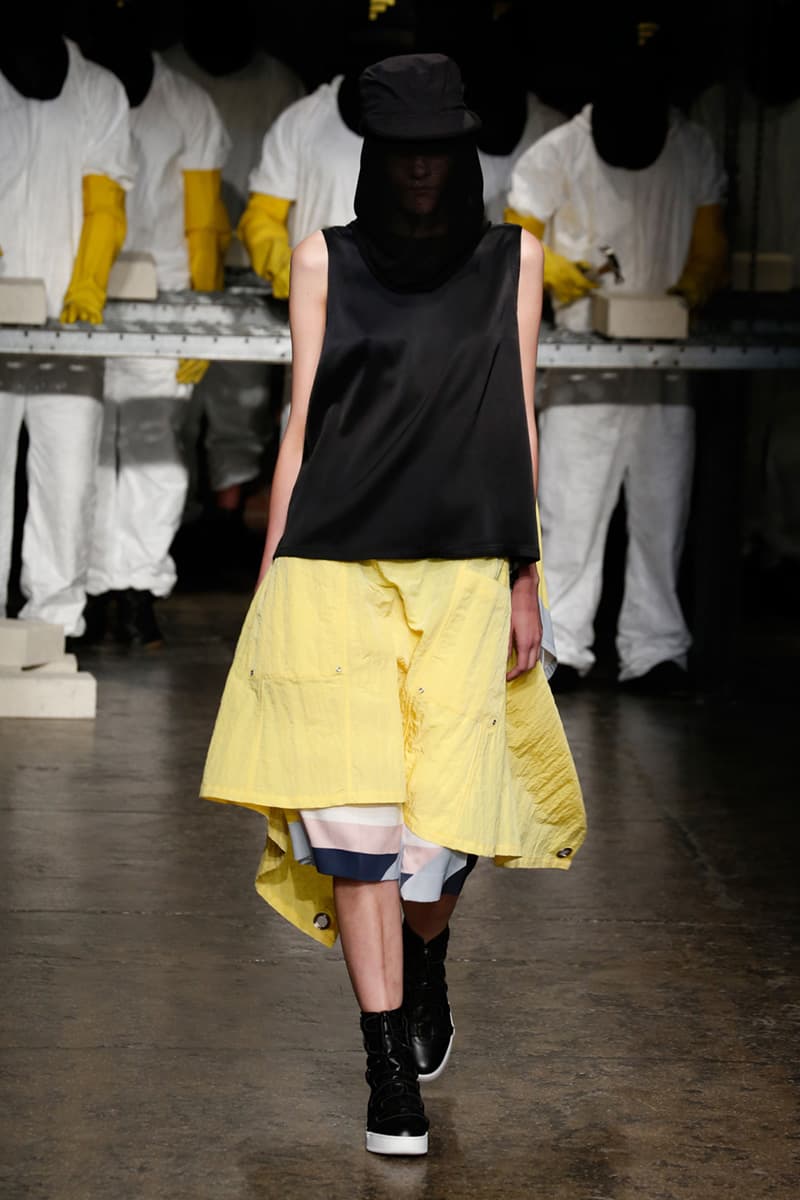 34 of 34
Public School kicked off the menswear fashion season rush with an off-schedule show housed in a mock, run-down factory. The boys behind the label, Dao-Yi Chow and Maxwell Osborne, have long been known as trailblazers in the industry, most recently deciding to completely disregard fashion seasons and instead, work on their own timeline. They also announced that they would be taking this opportunity to combine their men's and women's shows, with this collection debuting both 2017 spring/summer menswear and women's resort collections.
The designers took inspiration from their own signature seal — "WNL," which stands for "We Need Leaders." Completing the mock-factory stage was a hero-less monument meant to symbolize "the rise of leaders who shouldn't be leaders. It's very dystopian and George Orwellian 1984. We need to wake up and snap out of it," said Chow. The clothes were designed to be for a revolution, as rebels pounded down the runway wearing military-inspired pieces and some with covered faces. There were boxy parkas, top coats, cropped bombers, and a slew of heavily-graphic prints in the form of flags and "WNL" seals. Overall, the collection represents what Chow and Maxwell does best, mixing high-end fashion with streetwear-inspired influences.
The women's resort collection offered a similar aesthetic, streetwise and casual. It featured heavy bouts of bright yellow, a "call to action color" as Chow put it. "This collection represents the resistance. It's our secular army of boys and girls who are rising up."
Public School continued with their political statement by ending the show spray-painting "We Need Leaders" on stage.