Essentials: Raif Adelberg of HERMAN
We caught up with the seasoned Canadian artist, designer and all-round creative.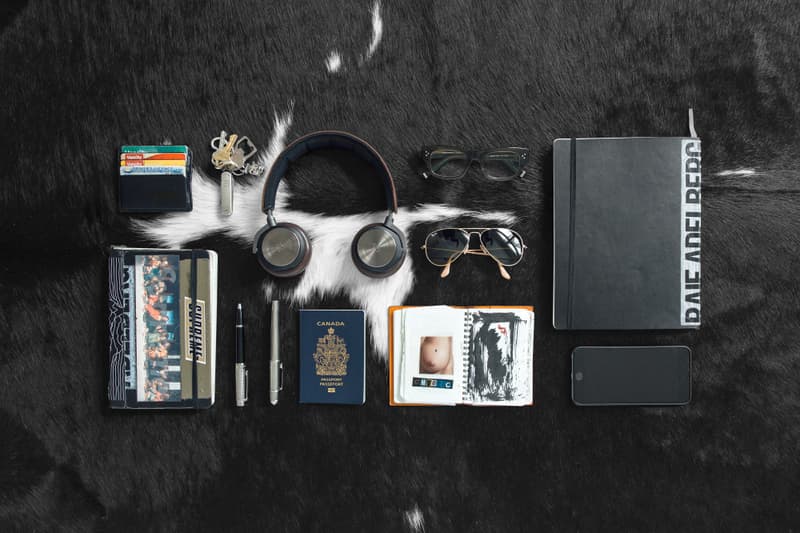 From helping launch quality Canadian menswear labels like wings+horns to making luxury cashmere sweaters for Bergdorf Goodman and Buscemi sneaker collabs, Raif Adelberg has done it all. The Vancouver-based designer and artist prefers to stay behind the scenes, taking upon creative projects that are boundless in concept and design. After more than a decade representing Stussy Tribe and pioneering streetwear shops like Richard Kidd in Vancouver, Raif launched HERMAN (read "Her"/ "Man"), a label that centers around "gender-less" fashion which embodies his various punk, surf and skate influences.
For our latest installment of Essentials, we caught up with Raif to get a glimpse into the mind of a seasoned artist. Invested with an unrelenting drive to create, the designer keeps a handful of trusty items in his keep, from a Moleskine sketchbook and Cartier fountain pen to capture his thoughts to an Hermès day planner and Moleskine calendar that keep his daily schedules in check. A Canadian passport, Saint Laurent cardholder, and Bang & Olufsen headphones remain his necessary go-tos while Ray Ban and Oliver Peoples eyewear define form and function. Check out the designer's Essentials above, and catch up on our recent interview with Raif.