A First Look at the New Power Rangers Suits
Kimberly, Zack and company get an armored makeover.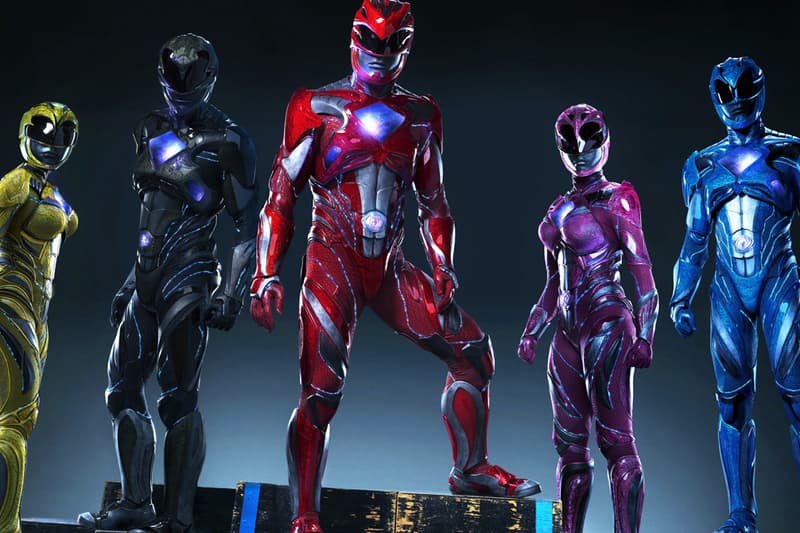 Like their arch nemesis Rita Repulsa, the Power Rangers will be sporting an overhauled look when they hit the big screen in 2017. Entertainment Weekly has offered up and exclusive glimpse of the new-look Rangers ahead of next year's highly anticipated rebbot and, thankfully, spandex is nowhere to be seen. Instead, Trini, Zack, Jason, Kimberly and Billy will don a decidedly Iron Man aesthetic, ditching the campy OG costumes in favor of "translucent extraterrestrial armor that crystallizes around their bodies." Though decidedly futuristic, the suits are more in line with the franchise's mythology than the '90s originals. "The show was about kids coming of age, about metamorphosis," director Dean Israelite says. "These suits needed to feel like they were catalyzed by these kids and their energy, their spirit." Production designer Andrew Menzies adds:
It's tricky finding a new language for a superhero costume. Ours is an alien costume that grows on them, that's not man-made. You can't win everyone over, but we are trying to appeal to a more mature audience and gain new fans
The Power Rangers reboot hits theaters March 24, 2017. Here's to hoping it can at least hold a candle to last year's unauthorized short.