Kemar Newell, Founder of FLIP App, Is Silicon Valley's Pioneering Sneakerhead
From programmer and employee at Google, to creating a level playing field for resellers.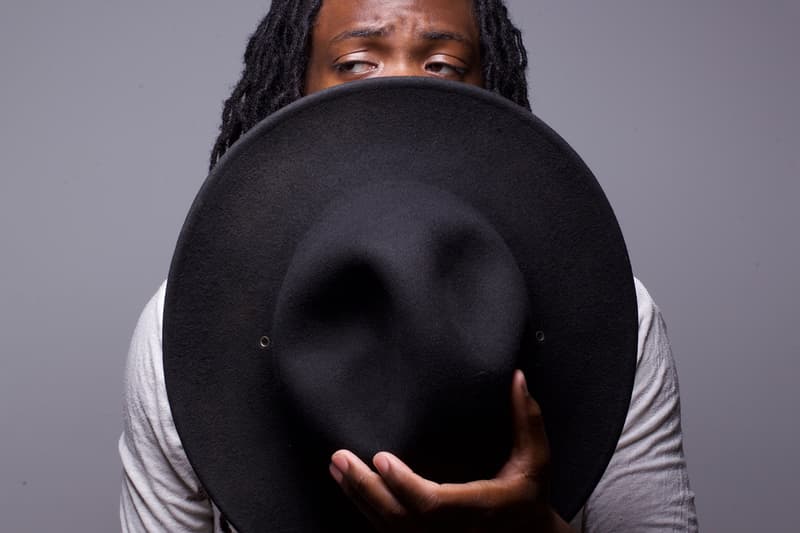 Kemar Newell remembers the exact day he started the ideation process behind FLIP, his app that provides a dedicated marketplace for sneaker resellers and collectors: February 8, 2014, or the day that Nike retro'd the Diamond Supply Co. collaborative "Tiffany" SB Dunk High. Newell recalls watching the surge in demand amongst his fellow sneakerheads and immediately began plotting on how he could optimize the user experience when it comes to the grey market.
Simply put, FLIP offers sellers a platform and buyers a marketplace. Users take photos of their sneakers from a range of recommended angles which are then forwarded to the FLIP team to examine and approve. This standards board culls counterfeiters and scammers out of the equation—think of it as an elevated legit check, or a sneaker audit. Once your pair of kicks has been approved, they are given a price based on estimated market value and demand. Shoes are given auction slots throughout the day—sought-after sneakers may get shorter windows, while auction times grow longer the closer one errs to general releases. Users are reminded of upcoming, ongoing and closing auctions via push notifications. FLIP takes a consignment charge off the top for facilitating the exchange.
If that sounds familiar, Newell acknowledges it in his elevator pitch: FLIP is billed as "eBay for the Snapchat generation." Besides the usual Silicon Valley name-dropping, Newell's one-liner speaks to his ethos. Throughout this interview, Newell repeatedly noted that he hoped to limit and salve the 'pain points' he found in the grey market by providing a marketplace geared toward the goldfish-like attention spans of those born with iPhones in their hands. Newell still readily admits that Instagram is still the front-runner in the sneaker-flipping game and that eBay has struggled to keep up with the times. In conversation with HYPEBEAST, it's clear that Newell wants to find the middle ground between these two by providing the immediacy and ease-of-use found on Instagram with the legitimacy and reliability of eBay.
Newell himself is the type of guy who mentions Steve Jobs and Paolo Coelho's The Alchemist in casual conversation. That is to say he is a Man of Ideas. But he's also a Man of Action — he made the move from Morehouse College to Silicon Valley, for example, where he worked with a dream team of tech giants, such as Google, Apple and Y Combinator. Read on below for a closer look at the upstart's origins, ambitions and aspirations, as well as his experiences as a black entrepreneur in Silicon Valley.
Could you give a brief overview of the story behind FLIP's creation?
It's a clean marriage between two of my passions: technology and culture. I've been a sneakerhead my entire life; I'm originally from Brooklyn. Buying and selling sneakers has always been a quote-unquote hobby and I always had that itch to purchase more sneakers. (laughs) Hopefully at retail. Ran into the same pain points when I was trying to liquidate some of my own sneakers on traditional platforms like eBay and Craigslist and started my own site and other things without selling the sneakers on Instagram and through consignment stores. I felt like this was the natural step once I went back to the roots of going to a camp-out. I've been working on the idea since February 8, 2014, that was technically when the company was founded and also the day the Tiffany Dunks launched so it was a really big day. I quickly realized that the psychology of the buyer and seller for this market had changed, drastically. The lines weren't all collective—the majority were resellers and the majority of the resellers weren't sophisticated resellers, so they saw the opportunity to make a quick grip. I basically wondered how we could optimize for the psychologies of both buyer and seller.
Inherently, sellers want to move items or inventory to cash out and pay real-world bills or reinvest in new sneakers or pay for the ones they just doubled up on. For the buyer, they wanna agree on a price that they think is fair based on different indicators. So the auction model lends itself to that. We can guarantee sales here. It's really curated, similar to a consignment store — we know what to say no to and how to aggressively price it. We can ultimately increase the price and thus increase liquidity or speed the liquidity; velocity of sales over a given time for sellers and the buyer wins because they get to agree on a price that they're comfortable with. I honestly think this should've been built five years ago. I've been watching it for some time and I've seen people take stabs at it. The difference is that there hasn't been a sneakerhead engineer that really cares enough about the problem enough to go out there and build the proper technology and products to support this. There was a Facebook for dogs before there was a really great sneaker marketplace, and I saw a problem with that.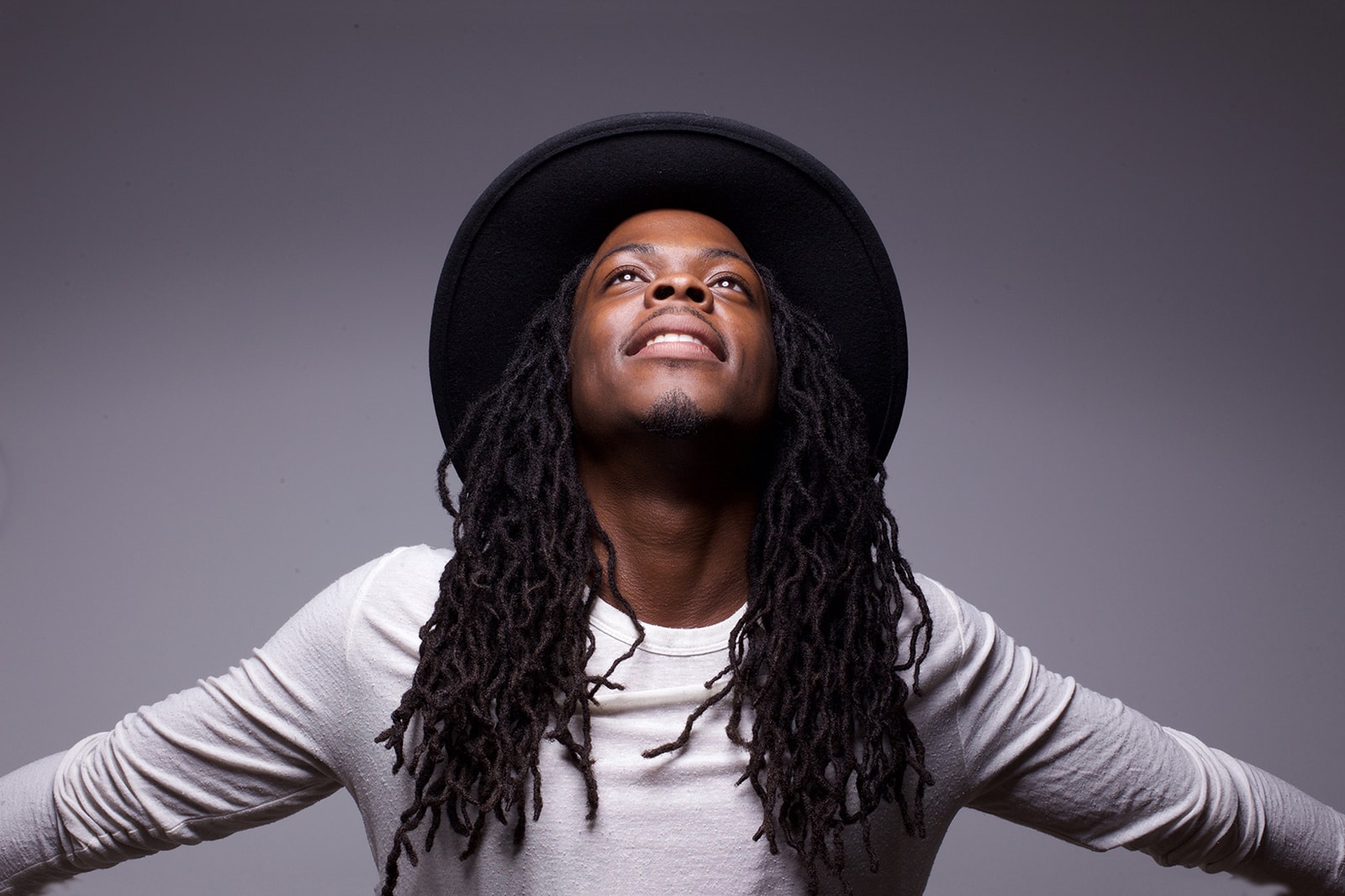 Why do you think there's been such a wave of innovation in sneaker tech and start-ups in the past couple of years?
To be honest, when I started pitching FLIP in 2014, there weren't any of these marketplaces that existed and none had critical mass; it wasn't something people were transacting on. The main platform, I would say, and it remains true to this day, is Instagram. That's the biggest reselling platform. Honestly, it's just exposure; all the press around it. Every couple years or so, people kinda go through this whole thing where they're surprised people are reselling sneakers, like it's brand-new. Like it hasn't been happening for at least a couple decades. So that cycle of press happens, but what's different right now is that the market is growing year by year and it's really just hit a point where it's of interest for companies to solve these problems. There's a market opportunity. There're numbers floating around that the US market alone is worth $1+ billion and things like that.
So it's reaching a level of maturity that I think definitely needs some optimization and some standards. Because some people treat it like stock and some people treat it like hard assets. There's a lot of similarities between the two but honestly, it's hard to pinpoint one thing that started all of this. I could see the trend that I was talking to a lot of people about it and they were saying that it was a lifestyle business and once I was able to prove that my assumptions were correct around this being a huge market opportunity then you started to see people having that same conversation, that same information being disseminated. People start to see the value in that and opportunists jump in, whether qualified or not. But I think that helped validate that there is a market opportunity here and that largely — and this is me being totally honest — there isn't any loyalty to any of these different platforms for a variety of reasons, which is why they can't get critical mass, besides Flight Club. That's because they've been around the longest and can command the market; they demand that brand cache. That's where people go if they need a pair of authentic shoes; they may not like the price, but they know they'll be able to buy a pair.
You describe FLIP as an "eBay for the Snapchat generation." I'm wondering if you could elaborate a little on the latter half of that pitch?
I literally came up with that phrase, and it's funny because there are a few start-ups that are using that right now, like the "Blank…for the Snapchat generation!" I have read pitch decks and I'm like "Wow!" I originally went through that thought process while I was going through Y Combinator, the start-up program in the Bay Area, and I was trying to clean up the one-liner. Before, it used to be "Faster, guaranteed sale on speciality items or limited edition sneakers" or something like that. My background working at Apple and Google meant that I not only fixed problems for one but rather about fixing them for all, so sneakers are just the tip of the iceberg here. So when I say eBay, it's a nod to their collectible platform — they're no longer that — they started off doing that with beanie babies and Pez dispensers.
The Snapchat generation part is a little more interesting. This generation of millennials and individuals on Snapchat communicate in a different way; they buy stuff, trade in a different way. Everything is totally different, due to the fact that they go through a faster learning curve because they're essentially born with an iPhone in their hands. So everything's mobile, for one. The majority of them are not on eBay and have never transacted on eBay, have no interest in transacting on eBay because there are other hacks for them to get what they need to get done quicker. And that's because eBay is on the decline; counterfeits run rampant and we stand here saying we're building a platform that's an ephemeral marketplace — very similar to Snapchat. Things only last a very limited amount of time. These listings go up and they close extremely fast.
You're dealing with individuals that are extremely fanatical… and a high level of taste and aesthetic.
What makes the grey market for sneakers a hotbed for this kind of innovation within the tech space?
I have two thoughts on the matter: firstly, this consumer base is definitely very different from most user sets that tech companies have to deal with. You're dealing with individuals that are extremely fanatical; they have a high level of taste and aesthetic. They are super-aggressive in the means of getting what they want. So naturally, things spread by word of mouth. There are great publications, blogs and media outlets like HYPEBEAST that help inform and keep people in the know, but largely that stuff spreads organically within the community. On top of that, the thing that makes the users great is that they already jump through fiery hoops to get what they want, meaning they go and camp out in line for days, sometimes weeks for these limited edition sneakers. Also, they will wake up routinely in the face of odds against them to do battle with these bots that exist, and they miss out. Going through that fear of missing out or going through that emotion, day in and day out, and having that type of resilience. They're super-resourceful, where they'll be able to make deals and hustle and acquire these shoes in different ways, and then resell them for a profit either to cover that first pair or again to pay real-world bills.
1 of 2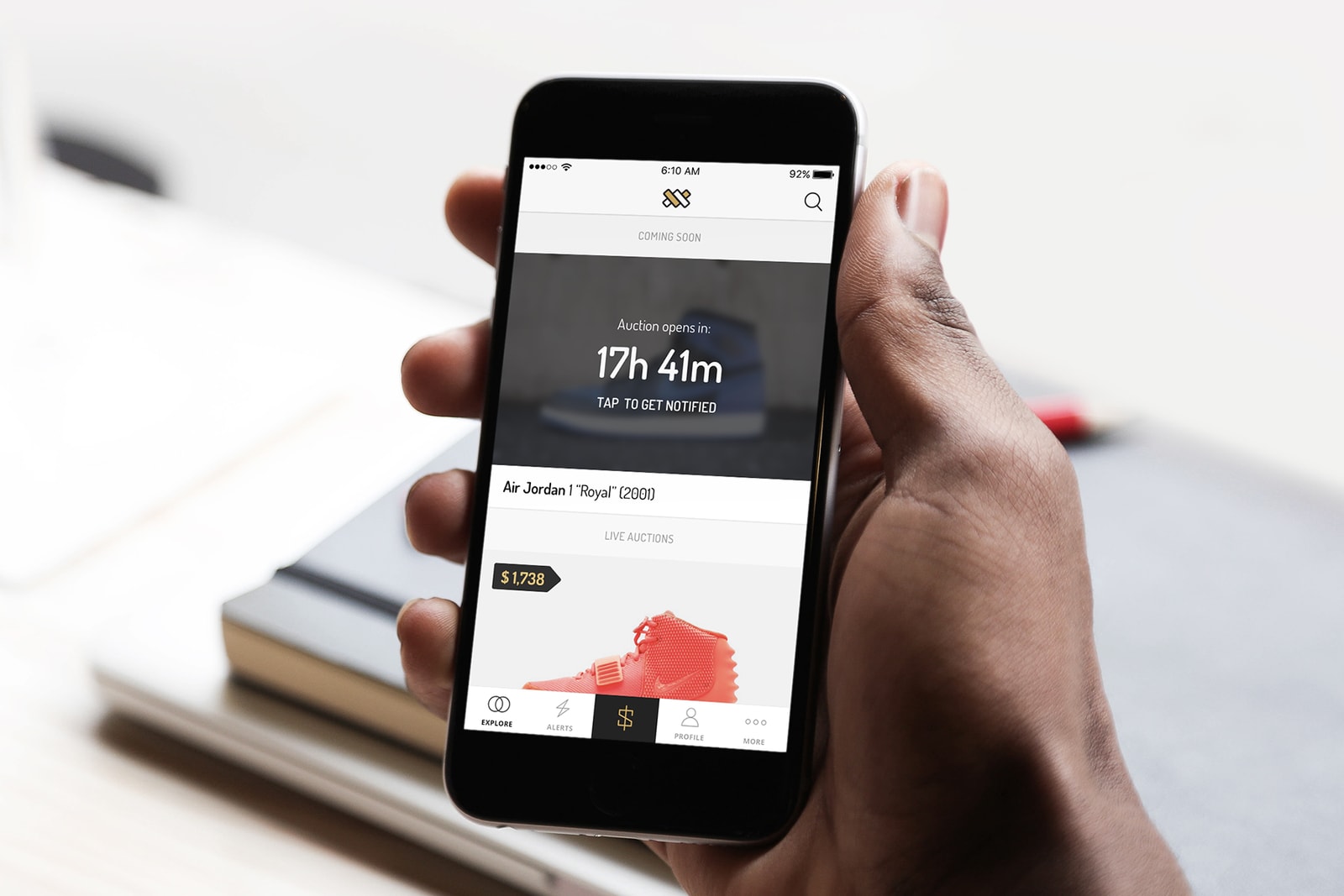 2 of 2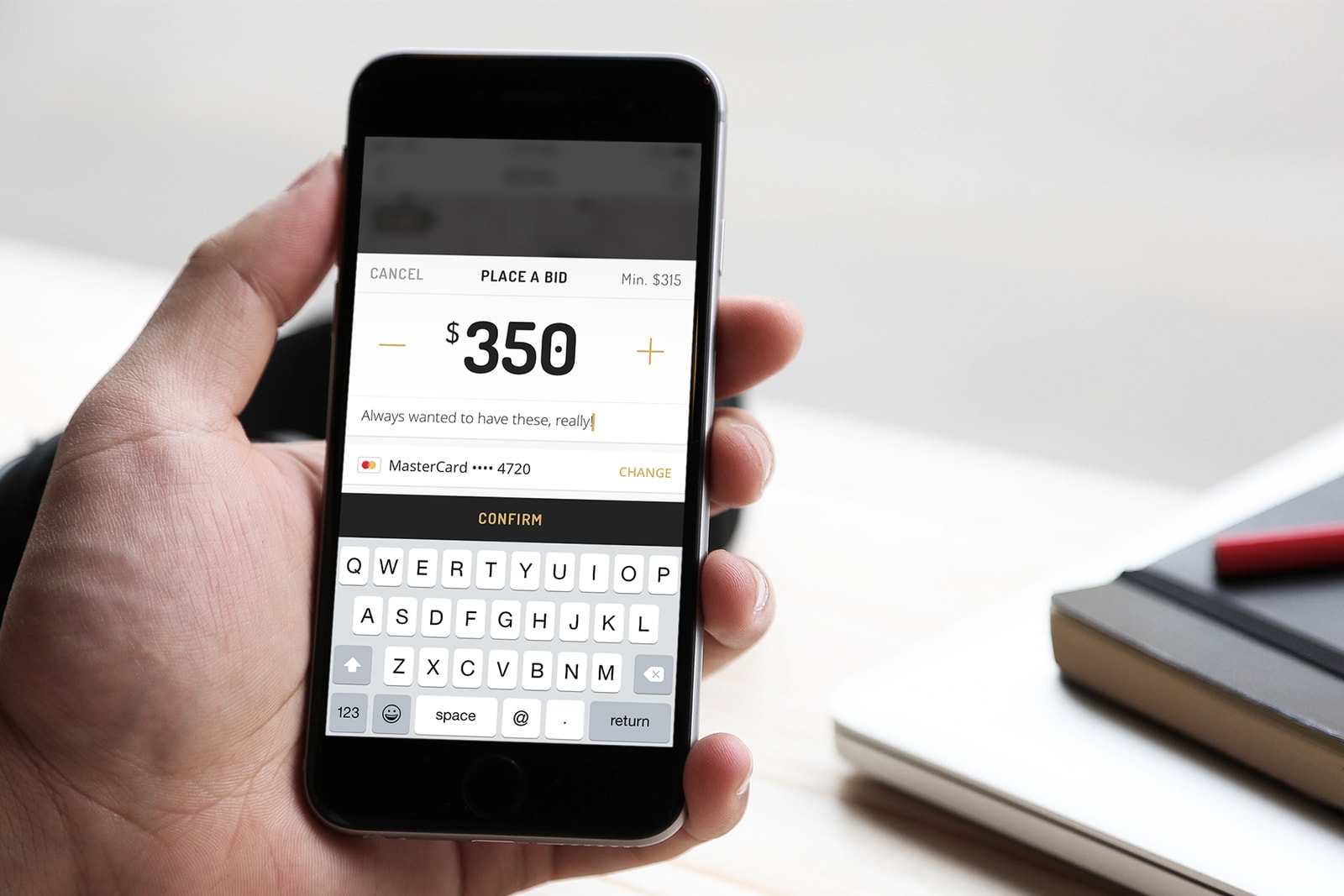 I don't look at it any different than I would my Uber driver, y'know? It's like finding a way to monetize your car or Airbnb hosts using their actual physical space as a way to bring in extra income or offset costs. So I think there are different little driving factors, from a business standpoint. Personally, I'm one of these individuals so I identify and have a ton of empathy for them across the board. So I'm a little biased, there's not really a clean answer. I also see the same points applying to luxury watches, handbags, heels and other speciality items—I define speciality items as those that have limited quantity and high demand. So you can think H&M x Balmain sold out within milliseconds. People got trampled. At the end of the day, there's a huge market for that, based on the hype of the name—this goes all the way down to iPhones, which people camp out for when they first released! I think there're a lot of similarities at a macro level, there're definitely concurrent themes, but the real reason I went after sneakers is just that I personally identified to them and I had a ton of domain expertise from a lot of different angles.
You mentioned the Y Combinator and your experience at Apple and Google. Could you elaborate more on your experiences as a young black entrepreneur in Silicon Valley?
To be honest, I've been programming since I was 9, so it's always been a dream of mine to be in Silicon Valley. I'm originally from Brooklyn. I'm a first-generation American — both of my parents are Jamaican. My household was very much from an immigrant background, in that we were very proud to be citizens. I was encouraged to take full advantage of my citizenship because my parents weren't citizens. So I was very much groomed and pushed toward becoming the first black President, (laughs). In early exposure to a computer, to finding ways of finding more information about that track, I just fell in love with it. I researched and found out about Bill Gates, Steve Jobs and individuals that I grew to look up to and aspired to be like. I could do what they did, ten times better. Naively, I went with that approach by coding — I built my own OS kernel when I was in late high school, probably like 16-17. I used that as a project to get into colleges and ended up in Morehouse in Atlanta, where I was studying computer science. That's actually where Apple found me, based on the recommendation of a professor from MIT whom I was working with. So that was my introduction to Silicon Valley.
It was always something that I wanted, but based on where I grew up, it wasn't always cool. I had this duality, this secret life that nobody knew about. I was almost a closeted nerd doing music production and websites. I was a kid on the block who had a computer and also had experience building this stuff super early. So somebody who needed a flyer or a website could ask me, I would charge them $50 or $1500 USD. This was when people were starting to get laptops and PCs and things like that in their homes. My stance going into Silicon Valley is that this has always been an esoteric thing that I couldn't achieve, but then I sought it out and even though I didn't know exactly how I was gonna get there, but I just knew for a fact that that is where I wanted to end up. And I'm a huge believer in the Universe working in your favor and what [Pablo Coelho's novel] The Alchemist stands for, so it's just fighting through those things.
It was tough to go into rooms and not see other people who looked like me…
As far as current standings go, after fighting my way through Apple and Google, to be real it was tough to go into rooms and not see other people who looked like me or relate to where I come from, but I also took that as what made me unique and I would argue it gave me a huge advantage over a lot of my peers. Honestly, having that duality I felt like I had a different kind of hustle. When they used the word 'hustle' in meetings, it seemed cute to me, (chuckles). I got faced with a lot more adversity than a lot of these guys have. So my problem-solving skills would be a little more sophisticated, just due to the fact that I didn't only have to hack a computer's architecture, but I had to hack real life every single day just to survive. A lot of these guys would never be faced with that, so it was definitely different, from that perspective, but it was also great to learn from their experiences as well and not have to go through those pain points that they might've experienced. Some of those guys are really, really good friends of mine today and are actually leaving their full-time jobs to join my team. So it's been a pleasant experience, overall. I'm aware of the current situation and the issue of diversity in tech. To be honest, that was one of the driving factors for why I left Google in the first place, because I was getting too comfy and complacent at this company. I was too young for that. I felt like I needed to go out and make an impact. As an engineer, it's better to be an example for other people to know they can follow their dreams and turn anything they want into something, rather than me stay in the background and do what I needed to do and personally gain. I felt there was a greater meaning there.