Volkswagen's New Golf GTI Clubsport S Just Set the Nürburgring Lap Record
Looks aren't everything.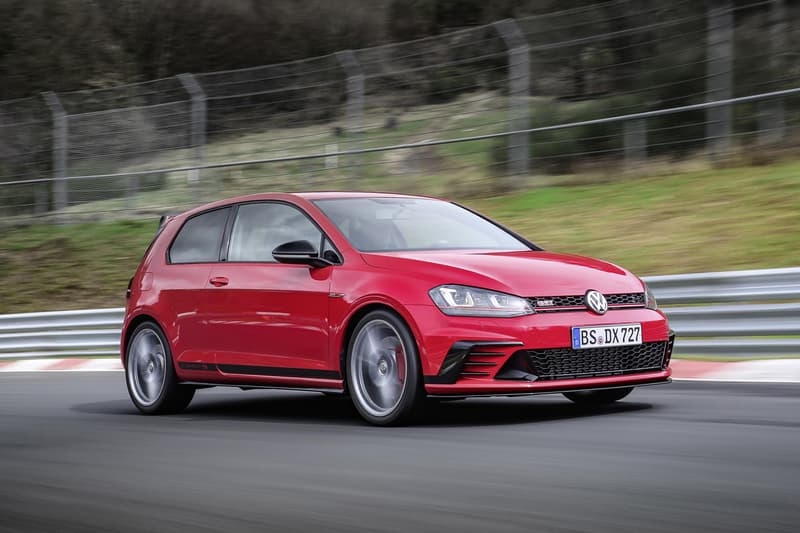 To celebrate the 40th anniversary of the Golf GTI, Volkswagen is offering its most powerful iteration of the car ever. The GTI Clubsport S made its debut at Wörthersee this week, and boasts an impressive 306 horsepower and 280 lb-ft of torque. Its top speed has been clocked at 162 mph, much higher than previous versions of the car due to a new, streamlined and lighter design. Volkswagen took out the car's rear seats and central armrest, removed insulation, installed a smaller battery and added an aluminum subframe in the front suspension as well as aluminum brake covers.
The lighter weight definitely contributed in the car's newfound swiftness, so powerful that it set a lap record for front-wheel-drive cars on the Nürburgring with a time of 7:49:21. Unfortunately, this car is limited to 400 worldwide, and will feature its production number in the interior's center console. Learn more over at Volkswagen.