IKEA Will Sell a Chain-Less Bicycle to the Masses
The Swedish furniture giant throws its might behind a bike-filled future.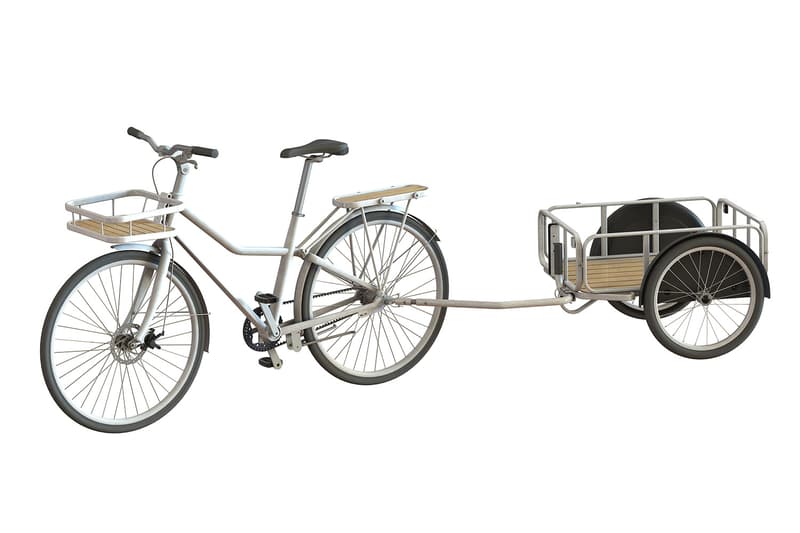 IKEA has long advocated its environmentally-friendly, design-centric, and most importantly low-cost tune in all aspects of the home, and now, the Swedish home goods giant has introduced its first bicycle along these principles. While the brand previously introduced the FOLKVÄNLIG electric bicycle that was available in very limited quantities, the SLADDA bicycle takes a different approach in recognizing that most bike enthusiasts will already have their own bikes.
As such, its design is purposed to appeal to the currently bike-less majority of customers with low maintenance features, from its sealed gear hub in the rear wheel to the corrosion and rust-proof cogged drive belt in place of a conventional metal chain, which is estimated to last for 15,000 km (9,320 miles). An aluminum frame ensures lightness, a double coat of lacquer guards against scratches, and its height-adjustable handlebars and choice of 26- or 28-inch wheels caters to 12-year-olds and up. A modular 'click system' also allows riders to attach everything from front baskets and panniers, to a tow cart.
Having already won a Red Dot Design Award, the SLADDA will be sold in Europe from this August onwards with the hopes of converting people to more sustainable means of transport. With a projected price of €700 EUR (approximately $797 USD), let's hope IKEA's ambitions pan out for the better.