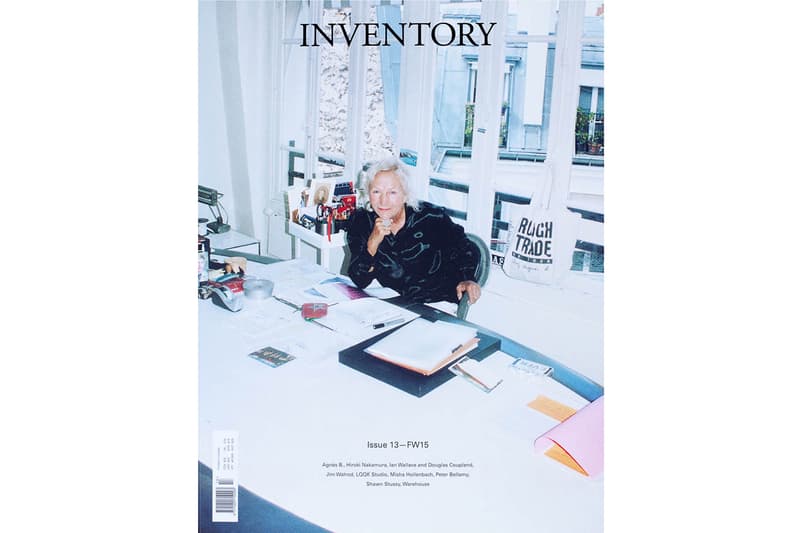 'Inventory Magazine' Is Calling It Quits
2009-2016.
---
Last winter's issue 13 release for Inventory will prove to be its last. The publication, which was originally launched back in 2009, announced today on its website that it's calling it quits:
INVENTORY: 2009-2016

After seven years, we've decided to stop publishing Inventory. We're extremely grateful to everyone that has supported the magazine by advertising with us or selling it in their stores; to those of you that have purchased a copy; and to the people and brands that have helped to bring our pages to life over the course of thirteen issues.

Making this magazine has been such a valuable experience. The lessons learned, knowledge gained, and relationships cemented could never be replaced, and it's a journey that I'll remember forever. Due to the content and the people involved, it's been a very personal project from the start, and I have to say the biggest thank you to my colleagues along the way. I want to acknowledge the pivotal work of Simon Roe from the beginning to the very end, as well as the roles played by Philip Watts and Owen Parrott, Stephen Mann and Anthony Hooper, Matthew Klassen and Chris Allen. Without your dedication Inventory would not have reached the same heights.

I look back on the legacy of what we've created with awe and pride, but the publishing landscape has shifted and it feels like the right time to move on, to conclude things with arguably our best issue, and pursue new challenges and opportunities.

Sincerely,
Ryan Willms
Since its inaugural issue, Inventory stood out from the crowd as one of the best cultural curators around, exhibiting one of the keenest eyes out there as it showcased both up-and-coming and established brands and artists alike over the course of its 13 print releases.
It will no doubt be missed.