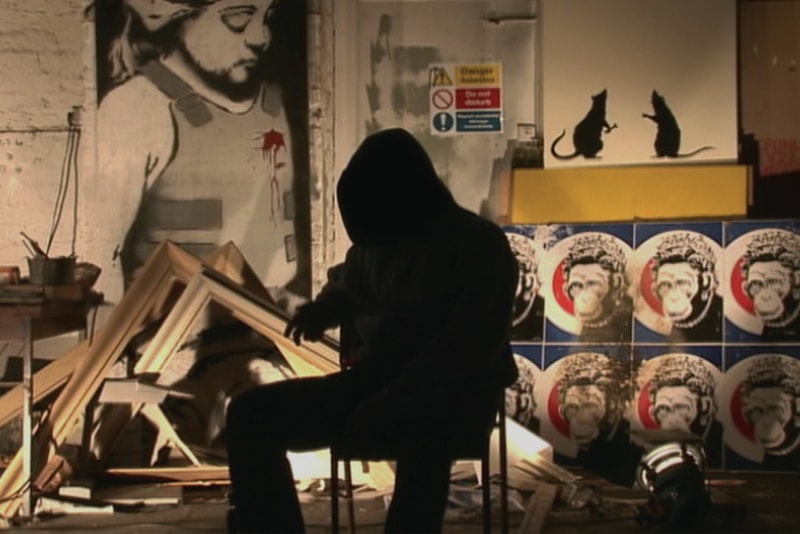 Scientists Claim to Have Uncovered Banksy's Identity Through Geographic Profiling
Queen Mary University of London has tagged the elusive street artist.
---
Attempts to unmask the enigmatic Banksy are nothing new, but we may now know — once and for all — the actual identity of the controversial street artist. Scientists at Queen Mary University of London claim to have uncovered his identity through extensive research, which finally culminated with a name this year. And the identity? None other than Robin Gunningham — a former public schoolboy from Bristol who was first believed to be Banksy as far back as 2008.
So how did the university ultimately come about its findings? Through extensive geographic profiling — a criminology technique typically used in an attempt to catch serial killers. The university's researchers selected 140 suspected Banksy works in and around both London and Bristol, using their clustered locations as "hot spots" and then cross-referencing them with publicly available information — including four different addresses, various playing fields, and a pub. The team ultimately concluded that all of the locations have been frequented by Gunningham and that he is indeed the ever-elusive Banksy.
It's worth noting that, apparently, Banksy's lawyers had previously contacted the university with concerns over how the "Tagging Banksy" study would be promoted, which had delayed the research and, ultimately, the findings of the geoprofile. In the end, the story was recently published in the Journal of Spatial Science. Said the researchers:
The pseudonymous artist Banksy is one of the UK's most successful contemporary artists, but his identity remains a mystery. The model takes as input the locations of these artworks, and calculates the probability of "offender" residence across the study area… Our analysis highlights areas associated with one prominent candidate (e.g., his home), supporting his identification as Banksy. More broadly, these results support previous suggestions that analysis of minor terrorism-related acts (e.g., graffiti) could be used to help locate terrorist bases before more serious incidents occur, and provides a fascinating example of the application of the model to a complex, real-world problem.