Five Reasons the Nike Air Max 95 Is a Timeless Classic
The makings of an icon.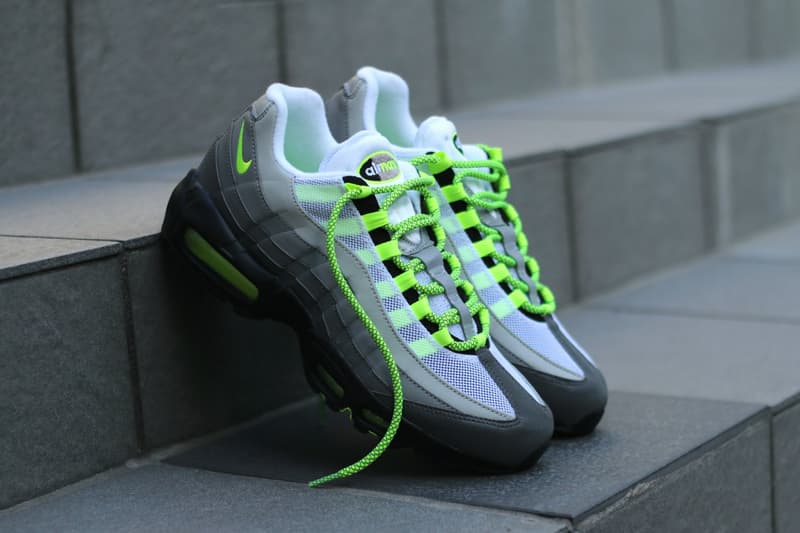 When legendary Nike designer Tinker Hatfield left behind the Air Max series in 1994 and handed the reigns over to the promising young talent, Sergio Lozano, little did he or Nike know the phenomenon that would follow. With the instruction to "go have fun" from his colleagues, and drawing inspiration from The Grand Canyon and Nike's legendary running attire, Lozano set about creating a shoe that would pass into sneakerhead folklore and be indelibly inked into the history of subcultures worldwide.
Here are some of the reasons that the Nike Air Max 95 became so iconic…
It Tore Up The Rule Book For Running Shoes
"[Sergio] took it in a non-runner direction, because clearly that upper was not meant for running" explained Tinker of his protege's finest hour. The Air Max 95 took the tradition of Nike's family of running shoes and turned it upside down, incorporating a revolutionary, fashion-forward upper design. "I was still relatively young and I didn't really know a lot about running other than seeing runners around the campus. That was really the goal, do something we've never seen before, so it was great" explained Lozano to Sneaker Freaker last year, "I was told that gray didn't sell and took that as a challenge."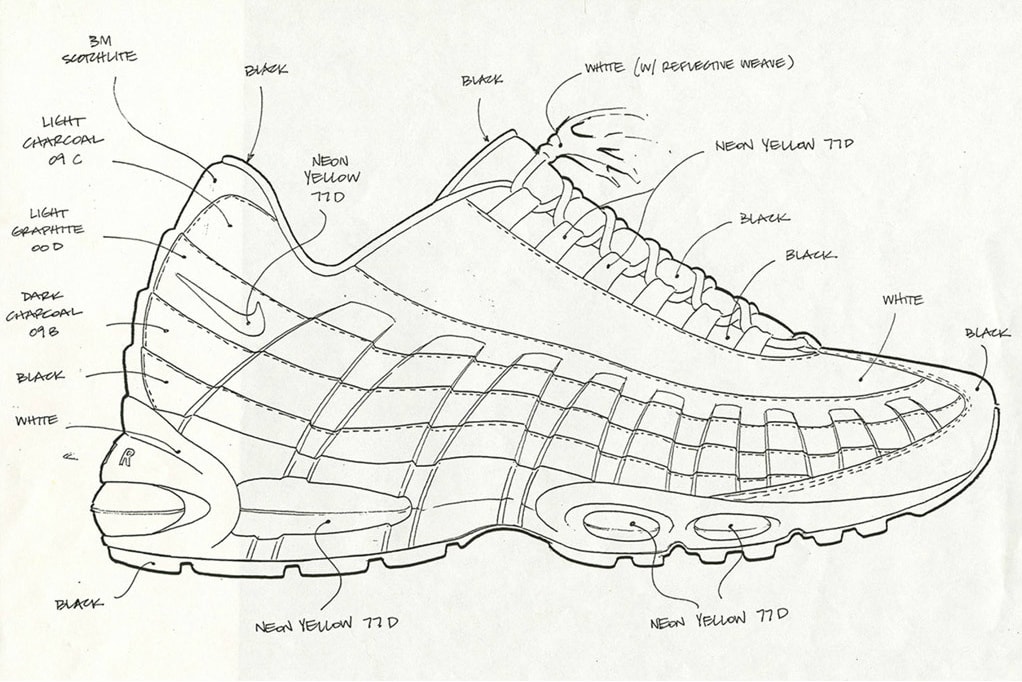 It Was Expensive
Since the beginning, sneaker collectors have been lured by the expensive and, perhaps more pertinently, exclusivity. A $140 USD price-tag on its launch, rising to $170 USD in the 20 years since, meant that the AM95 wasn't for mere hobbyists. Selling out globally in an unprecedentedly short period of time, the silhouette became almost a luxury item, prompting resellers from Tokyo to Toronto to cash in for as much as $3,000 USD on OG models. Such was the draw of the price-tag, the AM95 are still known to many in the UK as 110s, a nod to their most consistent price in Pounds Sterling.
Its Aesthetic Appeal Was Widespread and Varied
With kudos from fashion and running titles alike, the AM95 managed to dominate both markets despite its unconventional appearance. A revolutionary colorway, incorporating both vibrant neon and monochrome tones ensured that both worlds could embrace the sneaker and it could be incorporated into the aesthetic of subcultures on both sides of the Atlantic and in Asia. "We're in Portland, Oregon, and it rains a lot, and while we were observing runners using our sneakers that were predominately white with white midsoles at the time, they got dirty real fast" explained Lozano in 2015, "I was like, 'What if we use the color to kind of disguise some of the dirt that was created?' So that was pretty much it! That was the insight around flipping colors. Let's start it with black at the bottom, hide the dirt, and then it just sort of fades into white!"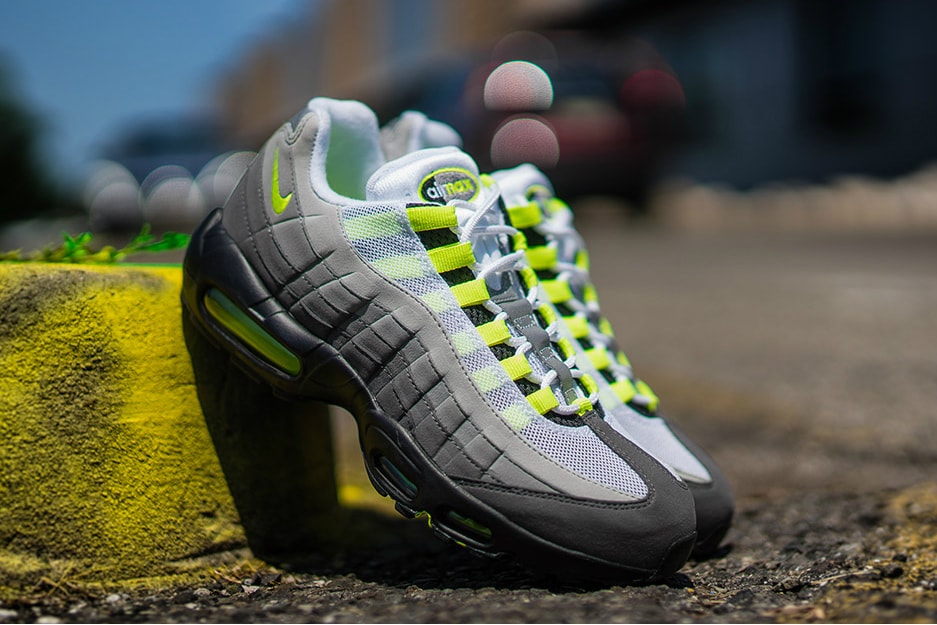 Its History Is Tinged With Danger
Endorsed by rappers from The Game, to Eminem, Gucci Mane, Raekwon, Big Pun and Ghostface, linked to crime sprees in Osaka, New York and London, and acknowledged by the British Police force in the early 2000s as the footprint that most appeared at crime scenes, the AM95 has long enjoyed a close flirtation with danger. An undeniable status symbol amongst youth cults, the Air Max 95 went on to become the key piece of sportswear for outsiders, corner boys and road men the world over.
It Has Stood The Test Of Time
Over two decades after its release we are still talking about Sergio Lozano's mutant running shoe, for the most part in a positive light. It has stood the test of time through collaboration, transformation and infinite pretenders to its throne. "I think its fantastic that twenty years after the AM95 first debuted, there is still interest in the footwear" Lozano continued to Sneaker Freaker, "as long as you still got the OG in the line up and it still comes out, then cool, do whatever you want. Do all kinds of variations, and if some of those variations actually take, and it makes the OG drop off eventually, then that's fine too."