Ben Stiller & Owen Wilson Pose as Mannequins in a Valentino Store Window
The 'Zoolander 2' stars are no strangers to stunts.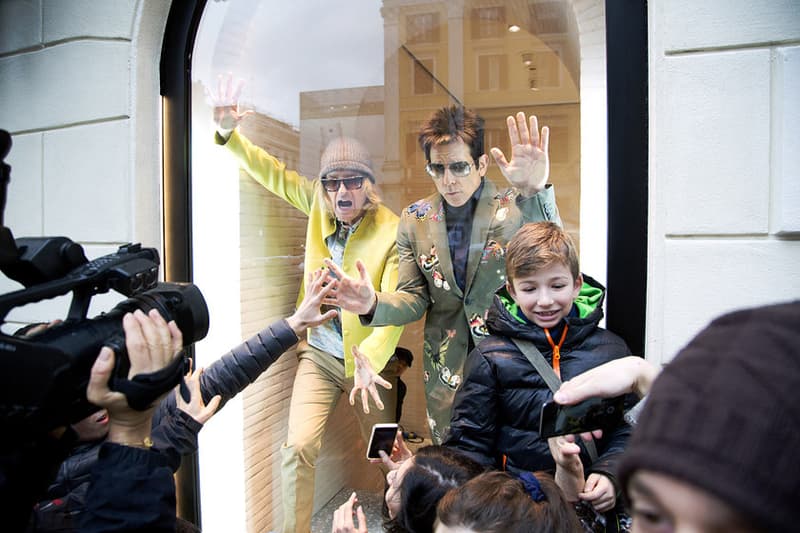 You may have seen movie stars Ben Stiller and Owen Wilson out and about promoting Zoolander 2 with magazine covers, editorial features, satirical advertisements and posters. The promotional deluge may have even gotten so overwhelming that you've forgotten the campaign's not-so-humble origins on the runway. Well, Hansel and Derek have returned to Valentino, this time posing as living mannequins at the Italian fashion house's flagship location in Rome. The performance installment drew huge crowds of locals and tourists alike, all fighting it out for pictures of and with the iconic fictional models. Make sure to revisit the trailer for the Zoolander sequel here.