Made For All Conditions: Popular Boots From Around the Globe
More than just durable footwear.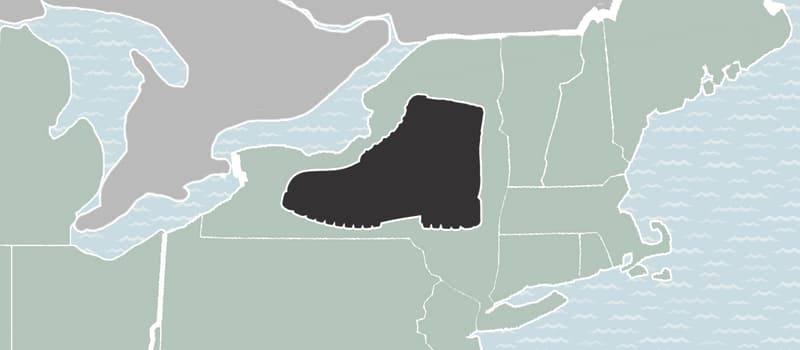 Over time, footwear has grown to be one of the most popular necessities within the fashion industry and some brands of boots have been able to walk the fine line between being durable and reliable without compromising an intriguing aesthetic. All around the globe you'll be able to find boot brands that successfully mix fashion and performance with their pieces, as well as adding in heritage as an homage to the past. As footwear within the fashion industry continues to grow and develop, it's safe to assume that the ceiling will continue to rise. Another interesting aspect of the footwear industry is the regional culture that tends to tie in with specific brands. The popularity of a Timberland Boot may not resonate as well on the West Coast as it does in NYC, just the same as Clark's popularity in Jamaica in comparison to the US.
Danner – Pacific Northwest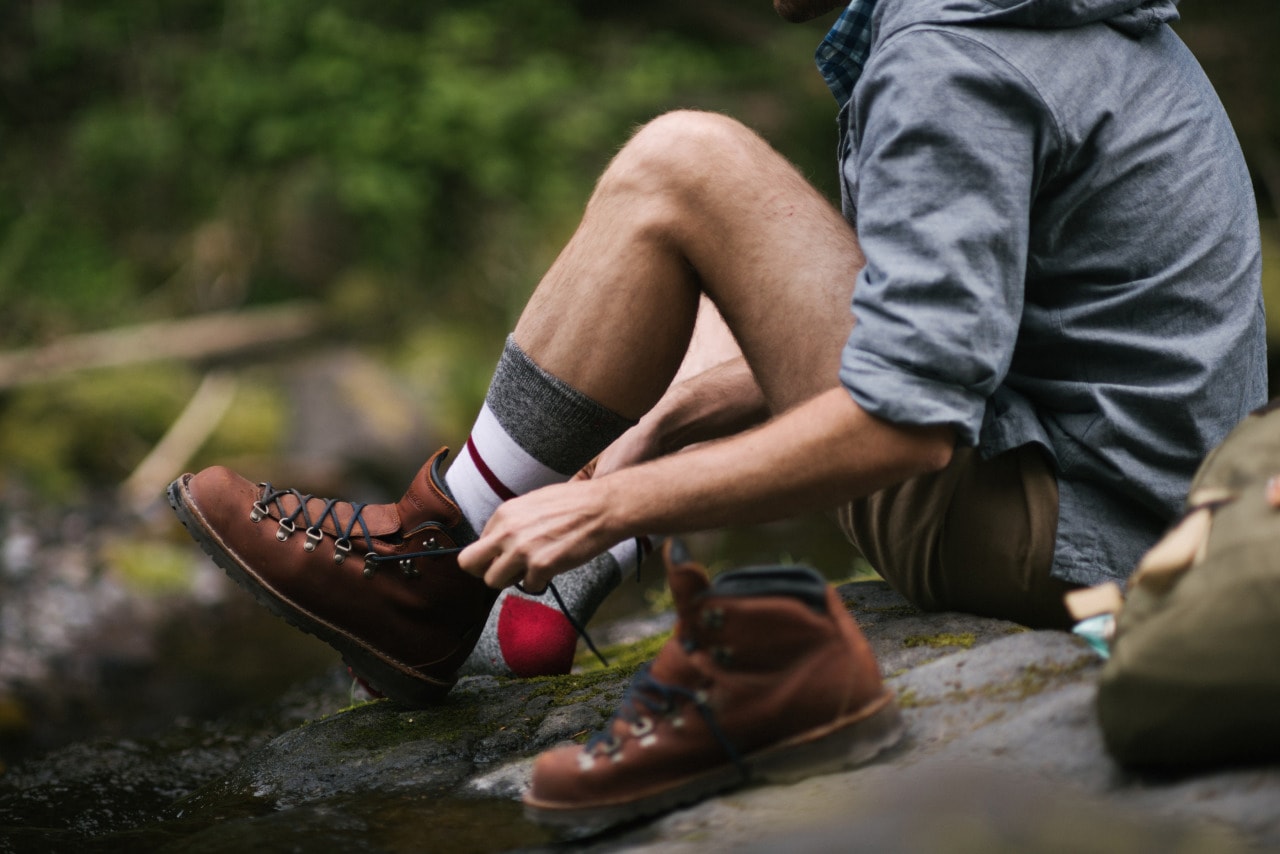 Emphasizing culture and heritage, you'll find Danner Boots along the westside of North America on the feet of people who mix casual and workwear looks. Rooting back to 1932, Charles Danner focused on quality craftsmanship in order to separate his vision from the competition. Prepared for different elements in nature, Danner Boots have gained popularity within the Pacific Northwest region of the US, as well as Western Canada, as its culture is filled with outdoor recreational activities such as hunting, hiking, and camping, among others. One of its most notable silhouettes is its Mountain Pass model, which has been seen in numerous color combinations and collaborations in recent years.
Timberland - New York, USA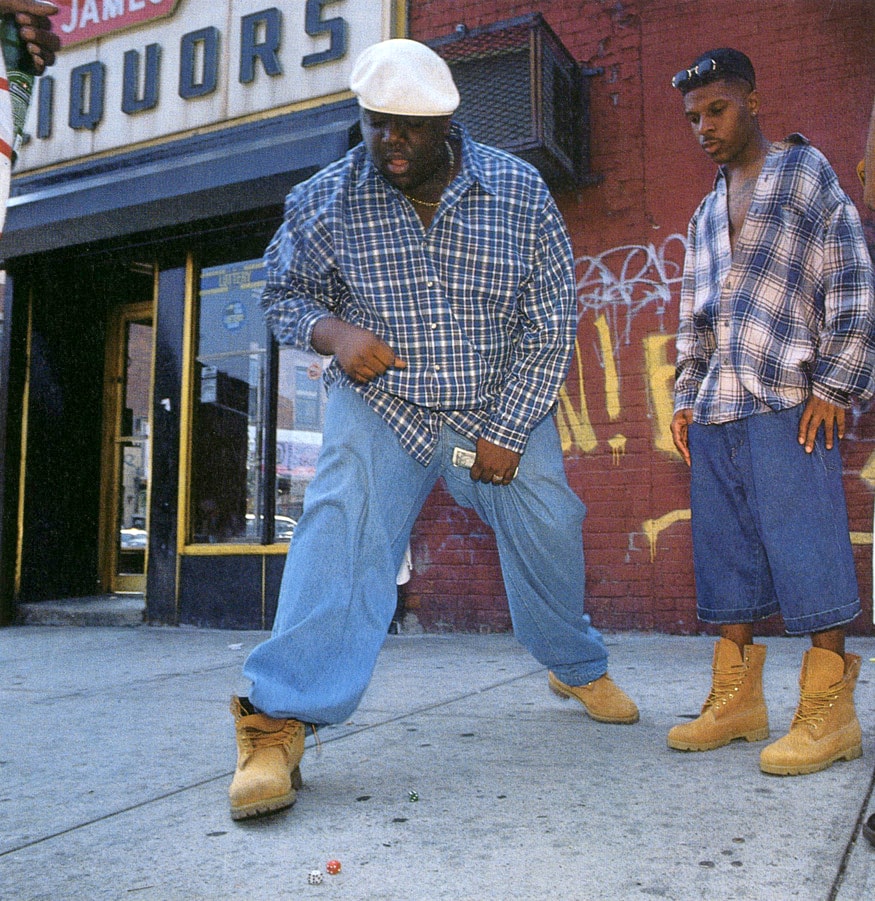 Known as a Winter staple in New York City, Timberland's 6-inch work boot is considered a must have if you're from the Big Apple. Embracing hip-hop culture, while being durable against various weather conditions, this Timberland silhouette remains as one of the brand's best selling models as of today. Presenting a classic aesthetic to your work or casual wear, its durability, stability and authentic gritty aesthetic are further reasons as to why New Yorkers will never get tired of "Timbs" as a natural part of their culture.
Nike Boots – DMV, USA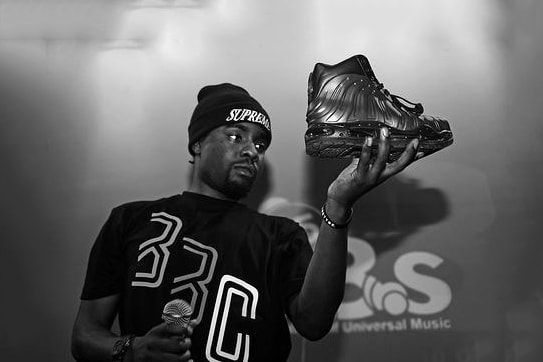 Mixing the sporting world with workwear, Nike managed to push the limits of innovation by creating the Nike Air Max Goadome, better known to many as the Nike Boot. Sitting on top of the Swoosh's signature Air Max cushioning, the Nike Air Max Goadome provided just the right look for sneaker enthusiast who didn't want to risk getting their favorite grails ruined in harsh conditions. With the DMV area being heavily rooted within sneaker culture, it's seemingly a match made in heaven with little compromise. Alongside tough leather construction on its upper, the Nike Boot also gained much recognition in Hip-Hop culture by being referenced in many songs such as Wale's "Nike Boots" track.
Red Wings – Japan
Gaining its power from workwear, Red Wing Boots walk the fine line between fashion and performance. Developed for those who partook in jobs such as mining, logging, farming and much more, the 20th century called for a boot that would stand up to constant harsh working conditions. In addition, comfort became a strong factor due to these pieces of footwear being put to use during long days of tension, pressure and strain. As a result of these many needs within the work industry, 1905 became the year that Charles Beckman and many other investors would build Red Wing Shoes from the ground up to establish a reputation of excellence within high grade footwear. Nonetheless, Japan has also adopted the workwear developed boot to go along with its embracement of authentic American workwear as a part of casual fashion thanks to its overall aesthetic and versatility.
Doc Martens – UK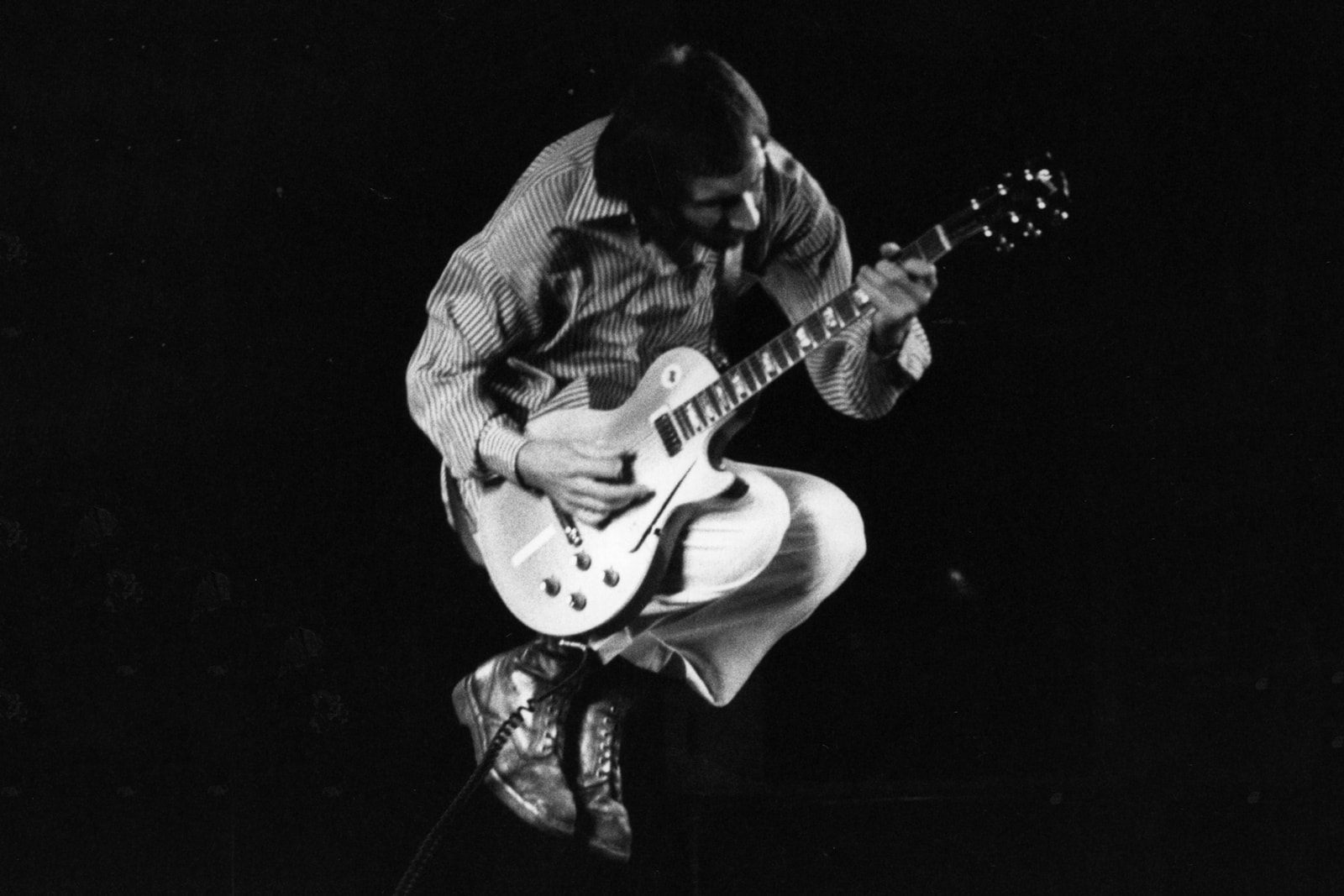 Focusing on one's own individuality, Dr. Martens' boots have always managed to turn heads with themes to compliment each piece of footwear. Its key message is delivered through self-expression and its endless flexibility to reflect the creative minds behind Dr. Marten footwear. Doc Marten's popularity in the UK can also be credited to popular English rock band, The Who. Seen on the feet of the band's lead guitarist and songwriter Pete Townshend it provided the brand further recognition while being sport during some of The Who's biggest events. Keeping simple silhouette a tradition of its footwear, it also allows those who absorb its culture give it its own connections to one's unique style. Initially beginning as a work wear boot, Dr. Martens have come a long way since being used as a gardening shoe at one point.
UGG – Russia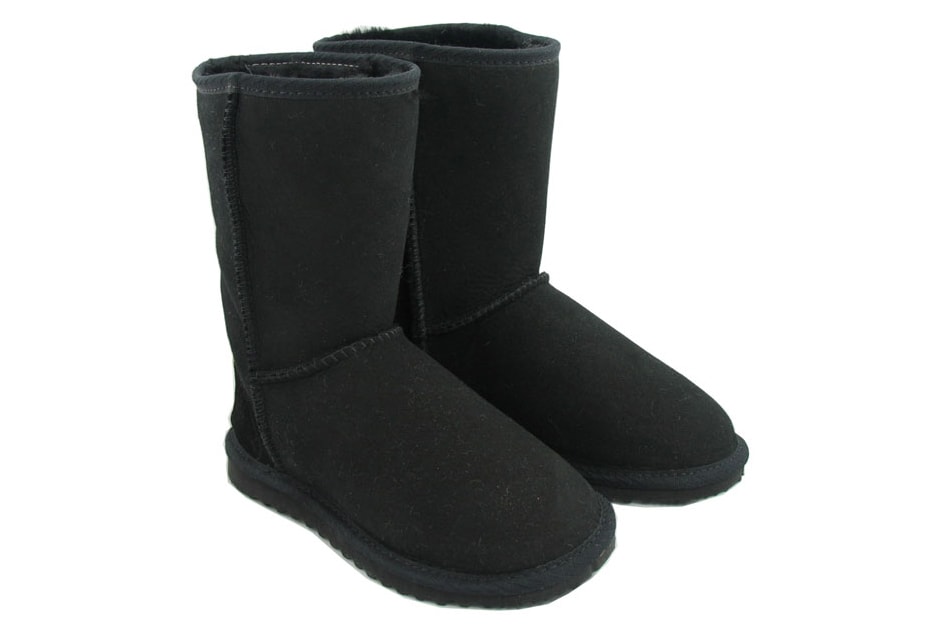 With a foundation based in Australia, UGG boots have managed to cater to men, women and children's feet since 1978. Many models fall under the UGG umbrella, but its sock-like silhouette has garnered the most attention over the years. Worn by celebrities and college girls alike, the Classic model comes lined with sheepskin to provide comfort and most importantly, warmth. Resting on top of an EVA outsole, your "Classic" UGG is also built to be durable during challenging weather conditions. Although you'll find this silhouette all around the globe, you may see it more frequently in Russia. Known to have harsh winters with frigid temperatures, a perfect match has been created as the above boot aims to protect your foot from extreme winter forecasts.
Clarks – Jamaica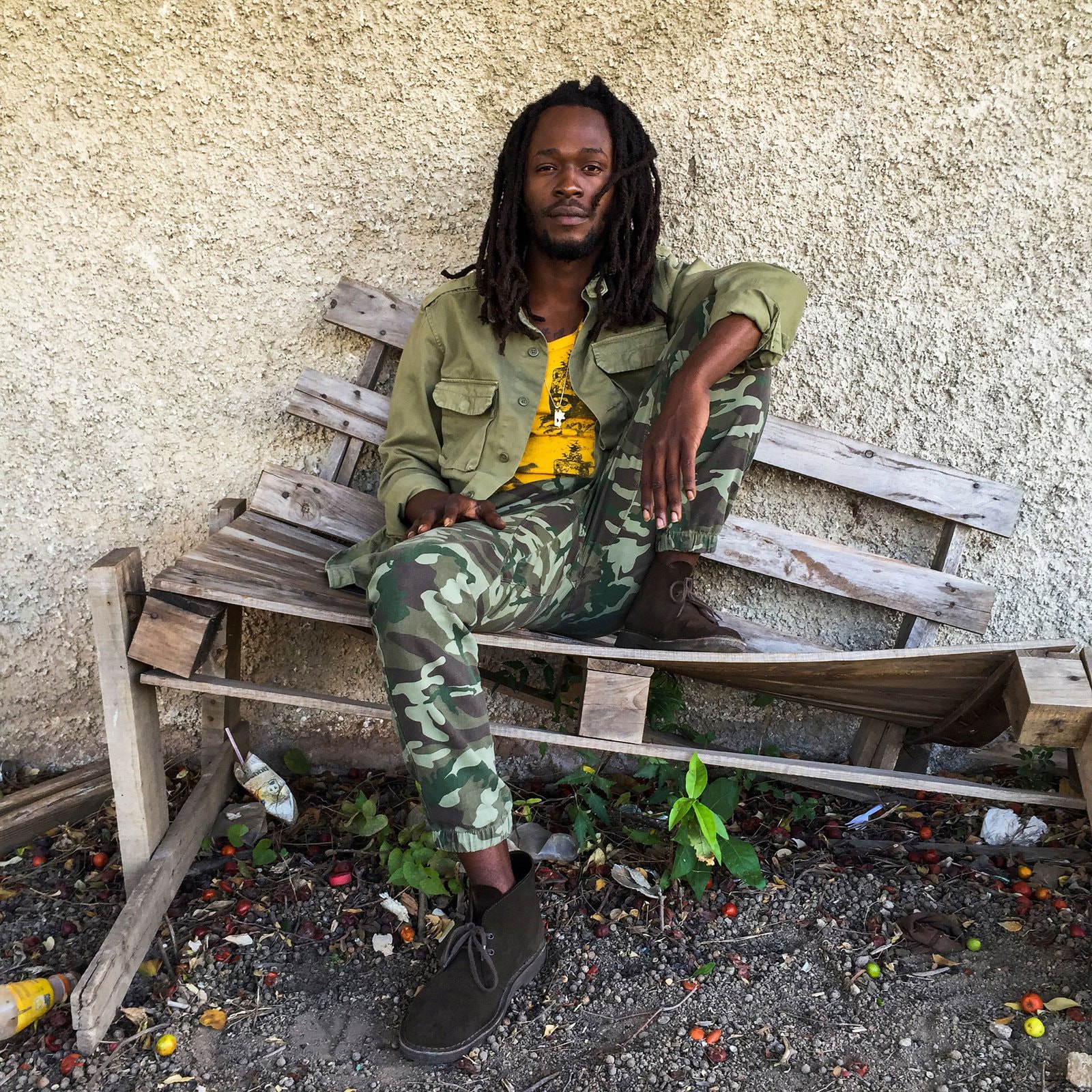 Dating back to 1825, Clarks has established itself as a brand that centers on tradition. Thanks to its simple makeup, Clarks' Wallabee and Desert Boot silhouettes have become a notable classic for the brand. Gaining global popularity, its simplicity is expressed through a durable crepe sole that's complemented by a comfortable lace-up style. Known to be produced in a wide selection of colorways and materials, you'll be sure to find Clarks' mainstays around the world, especially in Caribbean locations. According to Vogue, Clarks' roots in locations such as Jamaica stem from the models initially being looked down upon by being associated with living a negative or rudeboy lifestyle. As a result of authorities' attempts to control the fashion trend during the late 1960's, it created a higher demand for what many weren't allowed to have, which then led to many popular artists at the time wearing Clarks on covers of LPs and other outlets.