HYPEBEAST Magazine Issue 13: The Innovation Issue
An in-depth look at the innovators of today.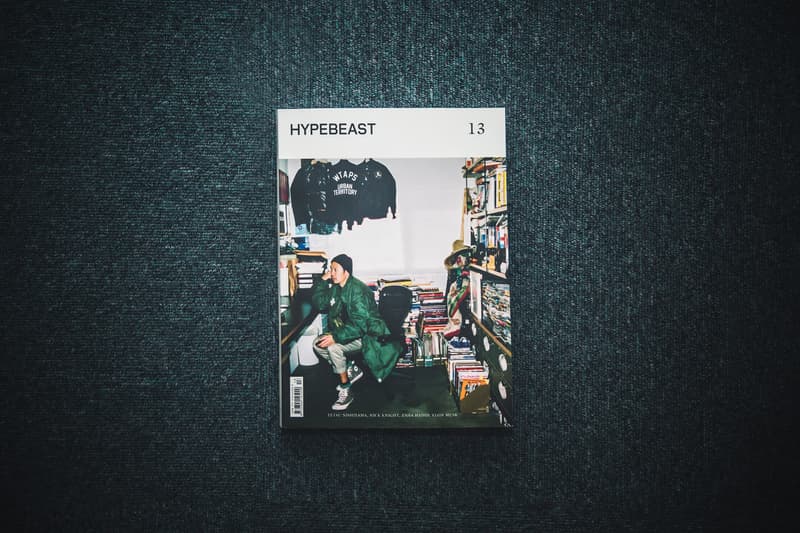 Following the positive reception of HYPEBEAST Magazine Issue 12, we knew heading back to the drawing board for Issue 13 would not prove easy. Covering one of our most challenging topics to date, we had to dig deep into a slew of different topics to uncover the highest level of innovation. For this issue, we sat down with some of the most progressive minds in fashion, design and technology to uncover the process behind their visionary ideas and to gain further insight into just how inventiveness and productivity is truly manifested.
Gracing this issue's cover is none other than the founder of Japanese cult brands WTAPS and FPAR, Tetsu Nishiyama. In an exclusive interview with TET, he spoke candidly about working with his loved ones on DESCENDANT, his new family-oriented label. He also shared with us the principles and practices he seeks to live by, drawn from ancient Japanese and Chinese philosophies. We feature another fashion juggernaut in SHOWstudio founder, Nick Knight who shares with us his vision for fashion film. Making sure we feature the highest level of accomplishment, the issue also highlights two individuals synonymous to "innovation," award-winning architect Zaha Hadid and Tesla's own Elon Musk.
Focusing on a wide spectrum of fashion brands, a major theme within the issue is the continual development of technology in clothing. We reached out to the creative minds behind massive sportswear labels adidas and GORE-TEX®, to speak about the rapid development and consistent progression in their products. Lesser known, yet equally progressive labels, Outlier and byBorre also give us their take on the development of clothing with new innovative materials and production methods. As always, we round off our issue with our styling shoots and product highlights, which include brands and items we enjoy personally and believe our viewers should be taken note of. And last, but certainly not least, with each issue is a special gift for our loyal readers from us here at HYPEBEAST.
HYPEBEAST Magazine Issue 13: The Innovation Issue retails for $12 USD (£7.50 GBP) and is available now at HBX, as well as at select stockists and newsstands worldwide.