Under Armour Will Be Plastered on Every MLB Jersey by 2020
Under Armour and Fanatics are taking over for Majestic and Nike.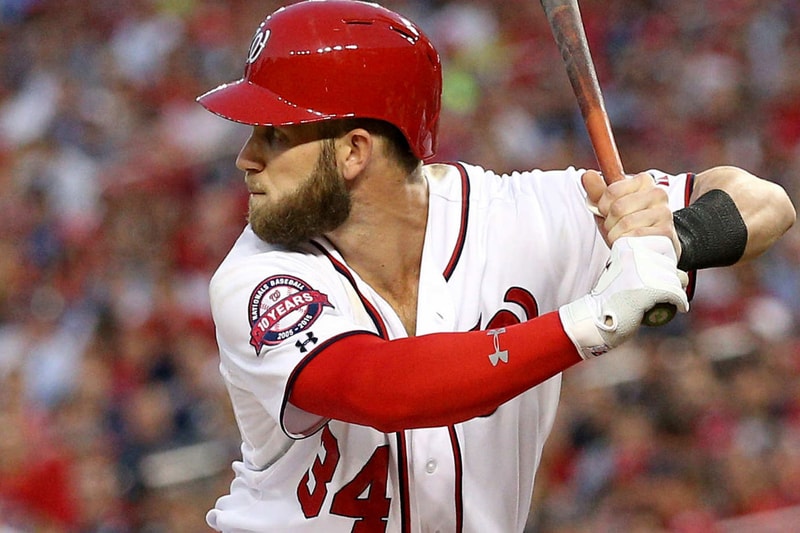 Amidst slow sales and falling stock, Under Armour made a huge splash in the world of sports today by inking its first sports league apparel deal with Major League Baseball. MLB confirmed today that the brand along with Fanatics, will take the place of Majestic and Nike as the official uniform partners and merchandise providers. The 10-year deal is scheduled to start in 2020 but could potentially go into effect earlier if Majestic decides on an early exit.
The terms of the deal state that UA will make all on-field apparel which include jerseys and gameday/training outerwear. Currently all base-layer gear is made by Nike, while all the rest are supplied by Majestic. Fanatics will make, sell and distribute to retailers all the fan merchandise. They will start getting broader licensing rights to use MLB trademarks next season and will begin production as soon as 2018. New Era will continue to make fitteds and headwear for players and fans through at least 2019.
Peter Murray, UA's vice president of global brand and sports marketing says that "this is a tremendous opportunity to elevate and deliver what our brand can do on a big stage." Fanatics owner Michael Rubin echoes his opinion and says that "this is the best deal for the league, the players and the fans. The quality of the on-field gear will be outstanding, and the variety of merchandise that will be available to fans will be staggering with the most efficient delivery that the sports world has ever seen. If a fan wants to order gear online and have it waiting for them by the time they get to the stadium, we think that will happen."
Let us know your thoughts on this monumental deal and prepare to see an Under Armour logo plastered on your favorite team and player jerseys by 2020.