Virgil Abloh on Architecture, Design, Streetwear, Mobile Clubs, and of Course Yeezy
"Streetwear is a kind of thinking, a genre of art."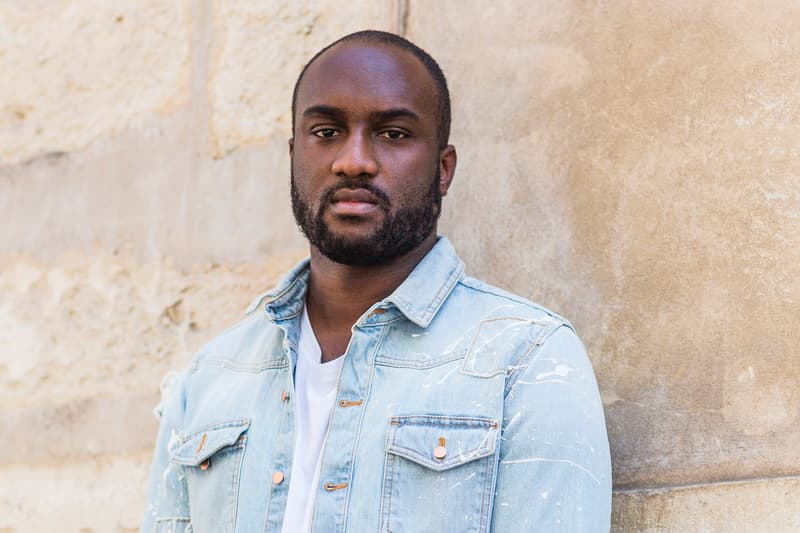 Virgil Abloh is fresh off a packed Art Basel Miami where he not only made it into headlines with his first furniture debut, but also with sightings of possible OFF-WHITE Air Force 1 collabs in the near future. In an interview with Robert Grunenberg of 032c magazine, Yeezy's former creative director talks about the influence of architecture on all aspects of life, design and his definition of streetwear, mobile clubs, OFF-WHITE, and Kanye West. Below are excerpts, but you can read the full interview here.
On an architectural dream:
The architecture side of my brain is the backbone for all creative projects I do. I have always taken that skill set and applied it to things that I was interested in.
On his furniture piece at Art Basel Miami:
It's a way of thinking, a contemporary vocabulary that draws on modernist ideas. There are three major things: There is a sign with phrases, which I call a "painting," then there is a table made out of a grid, a pile of stones, and a stack of sheetrock, and there are cubic sponge chairs. The same ones that I use at my fashion shows.
On the x-factor in his design:
I guess the x-factor is something that blurs the line between function and form.
On club culture and "Haçienda":
It is a collaboration with the British architect Ben Kelly. He designed an influential club from the 1980s called Fac 51 Haçienda in Manchester, UK. Him and me commissioned a mobile night club. It can be transferred around the world and exist in different spaces. It deals with club culture and how it influences our lives. We want to celebrate it with a mobile club, activate it by different DJs, and have it experienced by many different people.
On collabs:
I create in an open-source-kind-of-way that shows the process of how things are made. The work and the way I communicate it, is inclusive and not exclusive. My circle of friends make up the project. It is a collective of genuine friendship.
On Kanye:
He is the figurehead of being an artist in a contemporary culture.
On Off-White:
It is provocative and not provocative at all. It's just a word, just a color, depending on how you read it. I like the fact that colors can be commoditized.
On streetwear:
Streetwear is a kind of thinking, a genre of art. When you look at brands like Supreme, their ability to translate contemporary culture and art direct the feeling of our time.