The Funk Is a Living Creature: A Conversation With Topaz Jones
The artist speaks on his dream collaborations, musical childhood and his latest project 'Arcade.'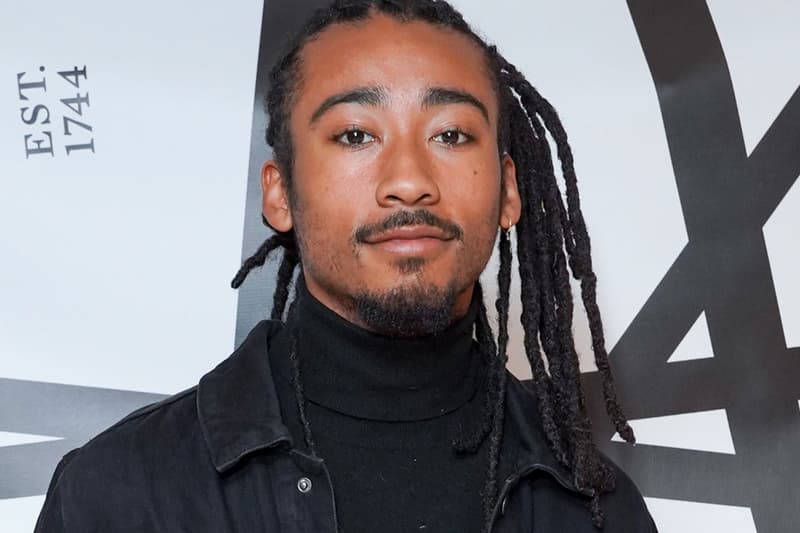 Topaz Jones is running late. As it turns out, a delivery has gone awry and the New Jersey-born artist has had to slip out of his Brooklyn apartment to buy some wet food for his two cats, Marvin Gaye and Luther Vandross. No, seriously. Once the cats are fed, Jones pulls a bottle of tequila from the fridge—a left-over from the listening party he held for his new project, Arcade—and fixes himself a drink.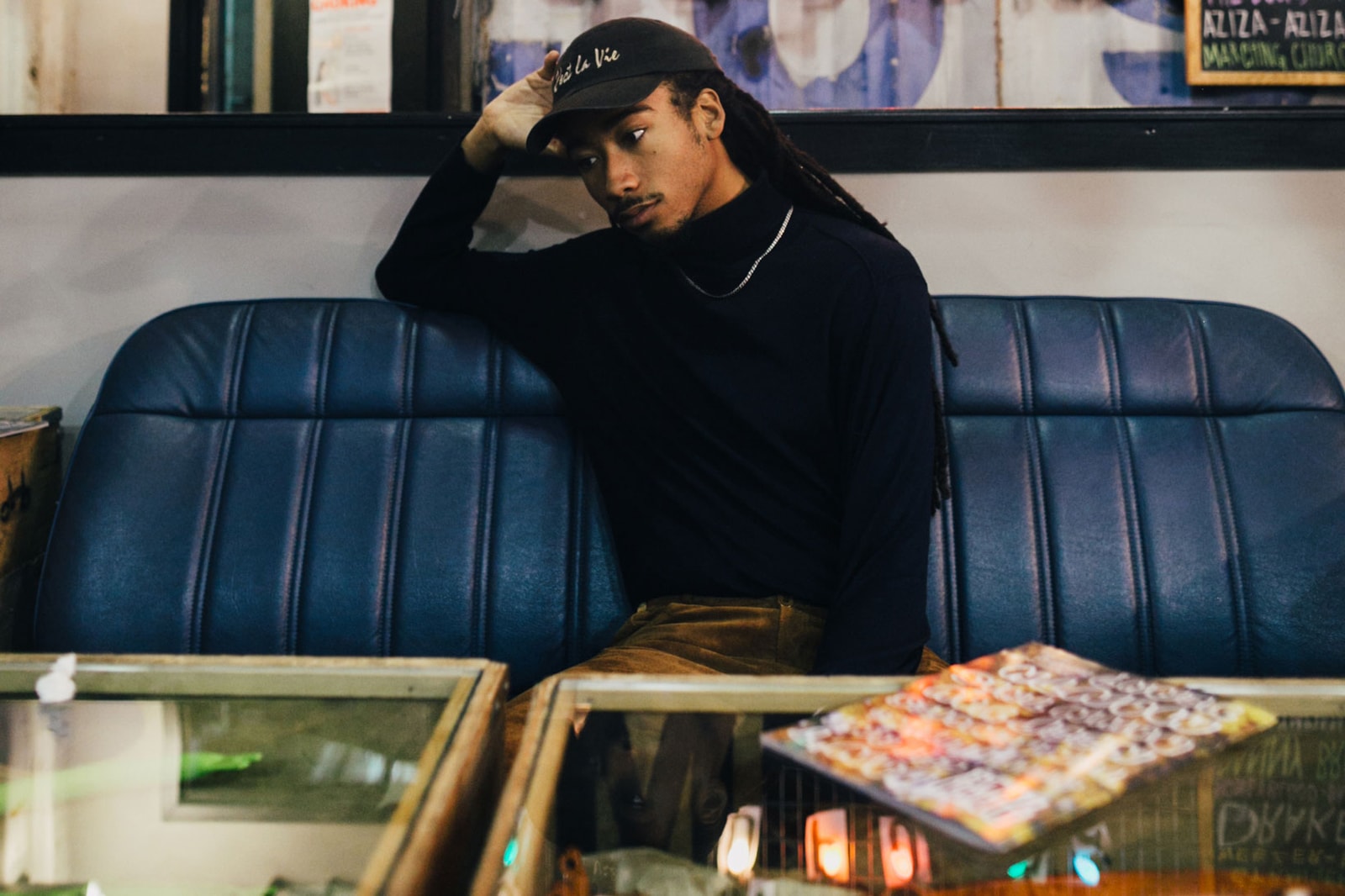 As he lights a stick of incense and plops down on his couch, Jones declares Arcade his most honest, vulnerable work yet. Jones' previous release, The Honeymoon Suite, made the rounds on blogs, including HYPETRAK, the resultant buzz allowing Jones to "play my little shows and collect a little bit of money, which helped me get to where I am right now." But when the dust settled around the project, Jones decided that he had to aim higher. "I realized that I can't copy someone else's path." Blog placement was crucial to the young artist, but he also confesses that he "had an idea of what the Honeymoon Suite should be and the reception that I thought that should get," and it was only when he let go of these preconceptions that he began to make music naturally and, more importantly, honestly. "If I'm really gonna make something happen, now that all the plates are in the air, I've gotta do something that sits right with me and not worry about the external factors."
"If I make music that I honestly fuck with and only ten people fuck with it, that's better than if a hundred people only kinda like it because I've genetically modified it." As he says this, he shakes his head, his long dreads swaying from side to side. In the face of mounting expectations and anticipation, Topaz refused to pander: "It was only when I started to make it for myself and everything started to come to me more naturally."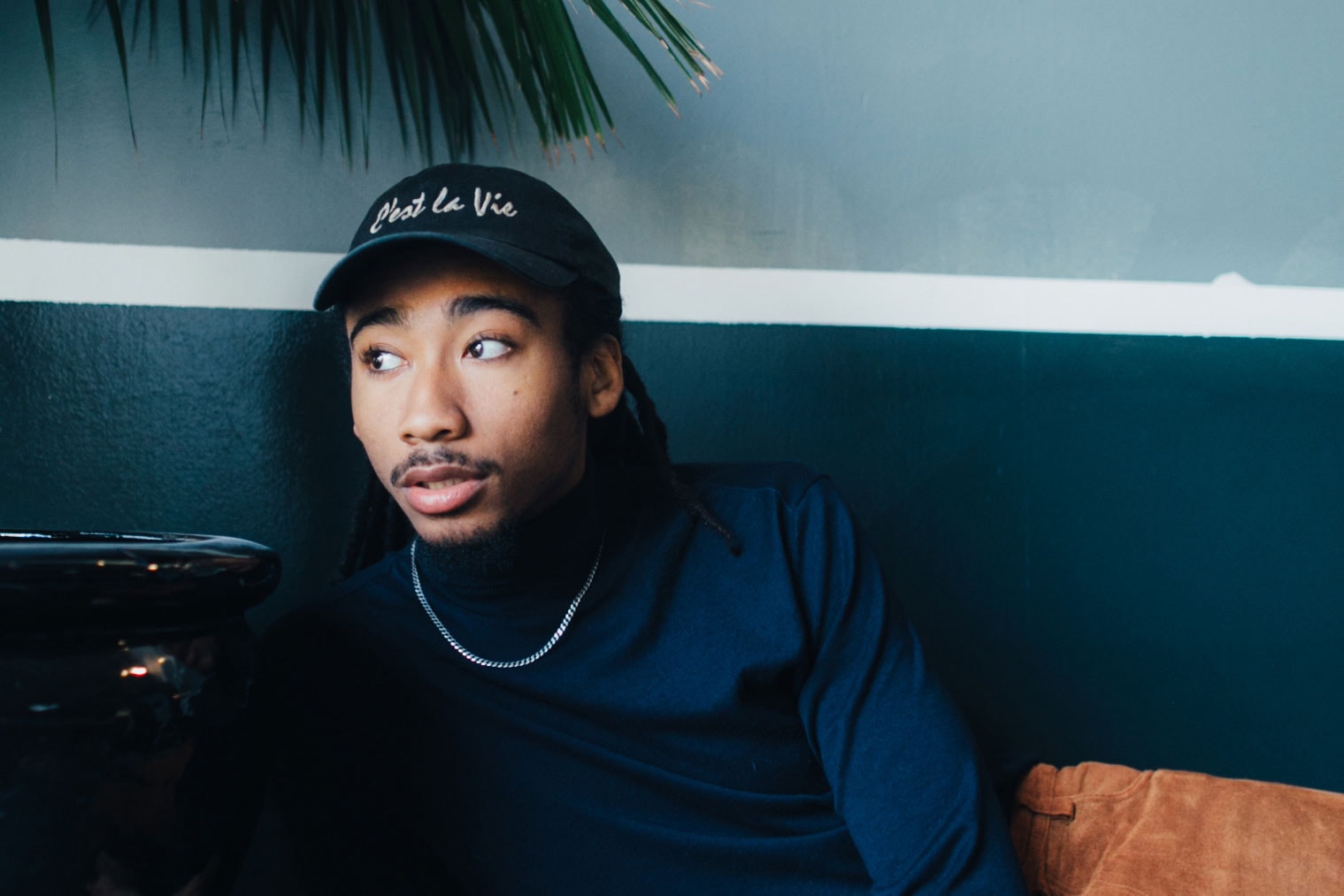 Arcade sees Topaz embracing the sounds of his youth: Jones' father, Curt, played guitar in funk outfits Slave and Aura back in the '70s and '80s. A self-described old soul, Topaz's latest efforts marry Afrofuturism with a sincere love and admiration for groovy acts like Parliament, Prince, Ohio Players and Earth, Wind, and Fire, and even Steely Dan. He speaks achingly of the day Prince died: "I had people calling me while I was at work, making sure I was okay. But I don't think it affected me the way most people thought it would."
But Jones is no stodgy old-head either; he is just as impassioned when talking about the canonic significance of Jay Z's Kingdom Come and extolling the brilliance of Bruno Mars' "24K Magic." He professes that the only dream collaborator he has (aside from Kanye West) is Ruban Nielson of the Antipodean freak-rock band Unknown Mortal Orchestra.
From his high school days when he and producer Thelonious Martin helped start a recording club to his experience at New York University, Jones has always kept creative circles. "Regardless of how much debt I'll be in forever, it was a gamble. I knew I had to be in New York and not be that far from my family." Jones was no passive observer, though, noting "I found the right people, I didn't sit on my hands and assume that something was gonna happen just because I went to this school." Jones' crowd of collaborators and co-creators ranges from NYC band Late Night Episode to the funk wunderkind Leven Kali (who produced "Powerball"), but the end product is entirely his own.
"If I'm really gonna make something happen, now that all the plates are in the air, I've gotta do something that sits right with me and not worry about the external factors."
"Powerball" is a standout track for Jones, ping-ponging from melodic to filthily groovy. "If you don't jump," Jones inquires, "how are you gonna get down?" Jones practices what he preaches, making a leap of faith with confidence and composure. One need only watch his Five Fingers of Death freestyle for more evidence.
When I ask about his upbringing, Jones reminisces on a spiritual childhood. He speaks warmly of a visit he and his girlfriend took to Istanbul, where they "lived simply, stayed in a hostel" and spent time with her late family friend and Sufi mystic, Ibrahim. While in Turkey, Jones "escaped the matter-of-fact career moves" that tired him out and the distractions that kept him from working on his album, namely social media and the Internet. Instead, he and his girlfriend communed with Ibrahim and his friends in a meeting of the minds: "some nights we had Palestinians, Istraelis, Zimbabweans and New Yorkers like us discussing politics, music, art."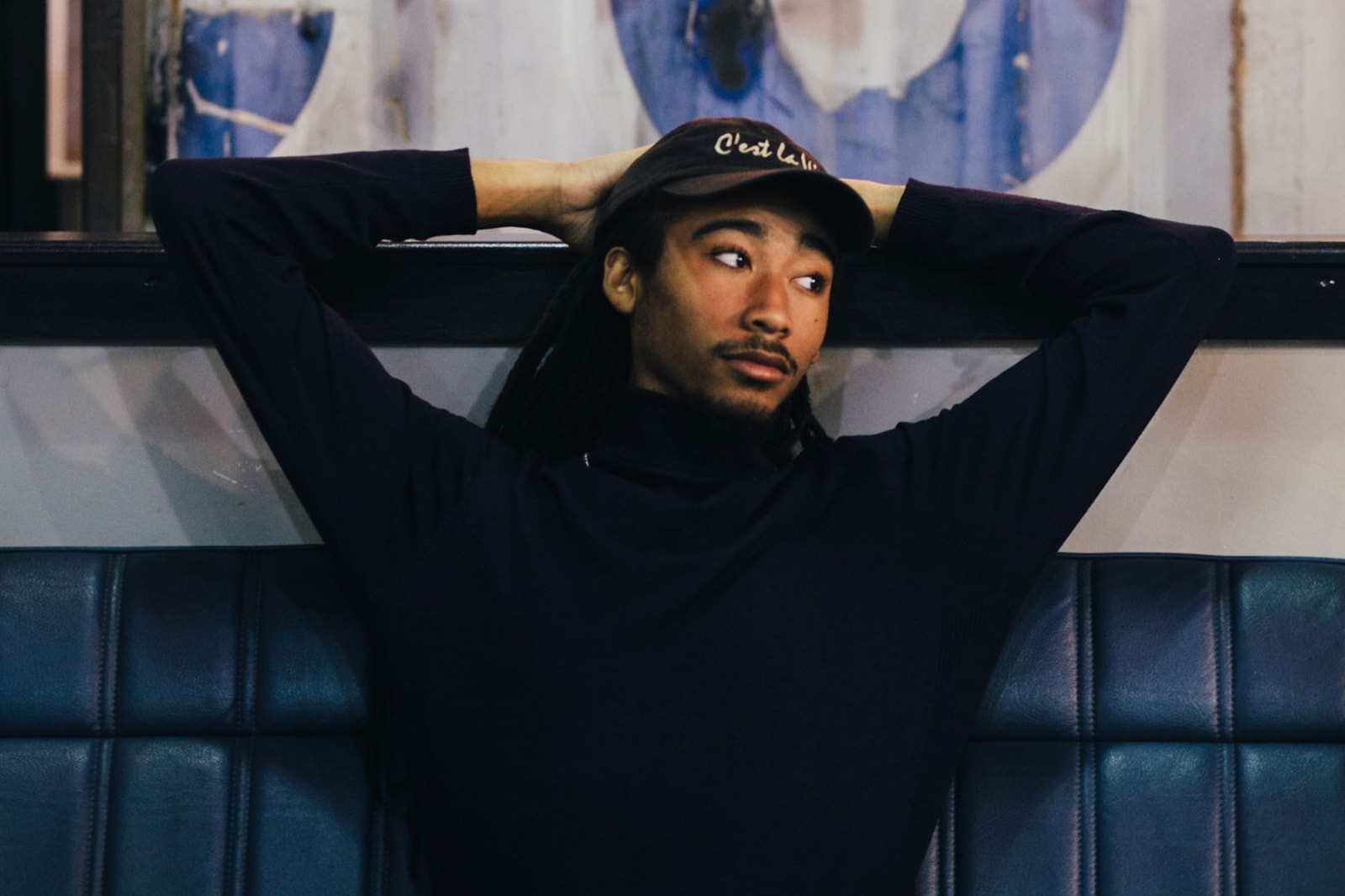 As he darts between his living room and his kitchen — Gaye and Vandross are rambunctious— Jones' swinging dreads waft the scent of Nag Champa incense throughout his pad. He bemoans certain aspects of modernity: "We don't really have slow jams anymore, and I think those kinds of songs taught older generations how to talk to each other, how to treat each other," he says, noting that apps like Tinder have "made interactions friction-free. I like that friction."
When pressed on his latest obsession, his eyes light up and he pulls an auto-harp out of a duct-taped case. Strumming a chord, he notes his father's impact on Arcade: "I just learned not to shun my [father's] influence, really. I used to think that his music was Old People Shit, y'know? Like, shit people my age wouldn't understand." He plucks at the strings absent-mindedly, melodically. "Eventually I realized this is what made my childhood different from the next rapper's. It's also something that might unite me with another person, because others might be nostalgic for these sounds and miss that energy."
He strums a major chord.
Topaz will be bringing Arcade to life at Brooklyn's Knitting Factory on December 13. You can grab tickets here.