NBA's Legendary Sideline Reporter Craig Sager Passes Away at 65
The vibrant commentator loses his long-fought battle with cancer.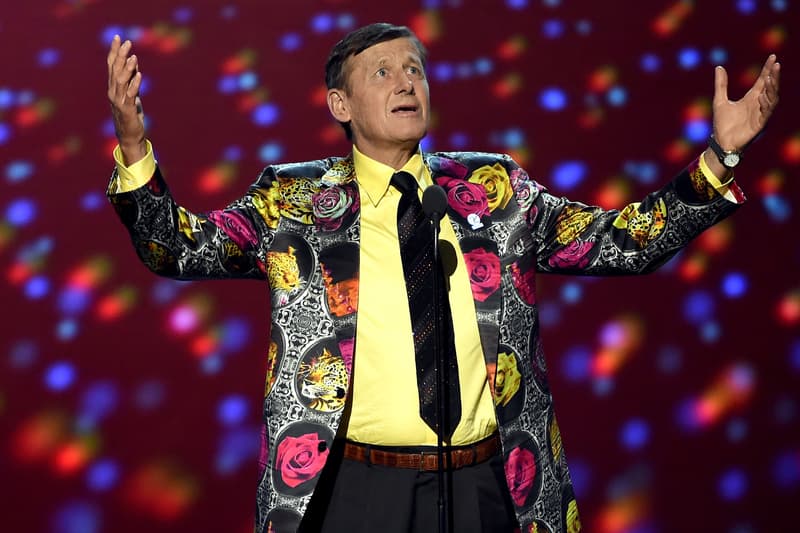 Less than 24 hours after been inducted into the Broadcasting Hall of Fame, an event he did not attend, legendary NBA sideline reporter Craig Sager passed away today, December 15, losing his ongoing battle with cancer.
The news was confirmed by Turner President David Levy with the below statement.
"Craig Sager was a beloved member of the Turner family for more than three decades and he has been a true inspiration to all of us. There will never be another Craig Sager. His incredible talent, tireless work ethic and commitment to his craft took him all over the world covering sports. While he will be remembered fondly for his colorful attire and the TNT sideline interviews he conducted with NBA coaches and players, it's the determination, grace and will to live he displayed during his battle with cancer that will be his lasting impact. Our thoughts and prayers are with Craig's wife, Stacy, and the entire Sager family during this difficult time. We will forever be Sager Strong."
Craig had been battling acute myleloid leukemia since he was first diagnosed in 2014. His son soon after donated bone marrow to push Sager into remission, however it was announced in March of this year that his leukemia had returned. Doctors game the longtime commentator three-to-six months to live without treatment. He returned to basketball in June to work his very first NBA Finals game, sideline reporting with ESPN's Doris Burke for Game 6 between the Cleveland Cavaliers and the Golden State Warriors.
This summer, ESPN presented Sager with the Jimmy V Perseverance Award at the 2016 ESPYs. "Whatever I might've imagined a terminal diagnosis would do to my spirit," Sager said at the award show, "it's summoned quite the opposite – the greatest appreciation for life itself. So I will never give up. And I will never give in. I will continue to keep fighting, sucking the marrow out of life, as life sucks the marrow out of me. I will live my life full of love and full of fun. It's the only way I know how."
After being admitted back into the hospital in late November, Sager went on to be inducted into the Broadcasting Hall of Fame. His ceremony took place last night. He was not in attendance, of course, but many of his colleagues, friends and family members were there to show their love and support for the voice of TNT basketball.
Your suits and spirit will be missed for years to come, Craig Sager. #SagerStrong
We are forever #SagerStrong pic.twitter.com/t9C3x6znkb

— NBA on TNT (@NBAonTNT) December 15, 2016