2016's Best Sports Cities in America, Revealed
New Yorkers rejoice, you're #1!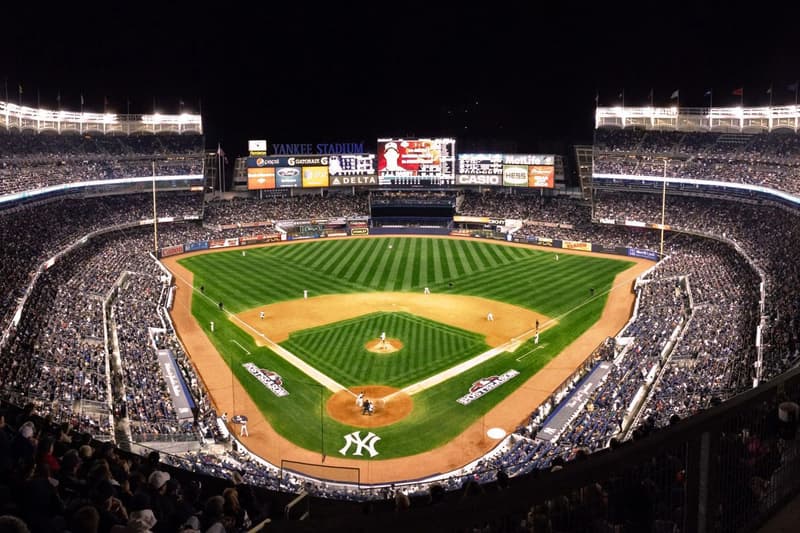 America's core four sports are basketball, baseball, football and hockey. There is no denying that soccer is far more popular in other areas of the world but it is gaining popularity in the States. According to PricewaterhouseCoopers, the average American spends about eight hours a week watching sports and 11 hours playing them. On top of that, every year the sports industry in North America banks over $60 billion USD from ticket sales, merchandise, media rights and sponsorship fees. That's not including the $26 billion USD fantasy sports market.
WalletHub has put together a detailed ranking of the best sports cities in America by comparing 423 cities using more than 50 key metrics related to baseball, basketball, football, hockey and soccer ranging from "performance level of the city's team(s)" to "average ticket price per game" to "number of sports bars." Below are some of their findings, and you can see the full report here.
Top 10 overall ranking:
1. New York, NY
2. Boston, MA
3. Pittsburgh, PA
4. Los Angeles, CA
5. Chicago, IL
6. Philadelphia, PA
7. Washington, DC
8. Detroit, MI
9. St. Louis, MO
10. Denver, CO
Top 10 cities for baseball fans:
1. New York, NY
2. St. Louis, MO
3. Los Angeles, CA
4. Atlanta, GA
5. Boston, MA
6. Arlington, TX
7. Cincinnati, OH
8. San Francisco, CA
9. Pittsburgh, PA
10. Chicago, IL
Top 10 cities for basketball fans:
1. Los Angeles, CA
2. Boston, MA
3. San Antonio, TX
4. Salt Lake City, UT
5. Oakland, CA
6. Cleveland, OH
7. Miami, FL
8. Washington, DC
9. Chicago, IL
10. Orlando, FL
Top 10 cities for football fans:
1. Green Bay, WI
2. Clemson, SC
3. Pittsburgh, PA
4. Tuscaloosa, AL
5. East Lansing, MI
6. Denver, CO
7. Princeton, NJ
8. New York, NY
9. Philadelphia, PA
10. Baton Rouge, LA
Top 10 cities for hockey fans:
1. Detroit, MI
2. Boston, MA
3. Pittsburgh, PA
4. New York, NY
5. Chicago, IL
6. Denver, CO
7. Sunrise, FL
8. St. Paul, MN
9. St. Louis, MO
10. Buffalo, NY
Top 10 cities for soccer fans:
1. Orlando, FL
2. Los Angeles, CA
3. Portland, OR
4. Kansas City, MO
5. Seattle, WA
6. Washington, DC
7. Houston, TX
8. Rochester, NY
9. New York, NY
10. Salt Lake City, UT