Army's "Beat Navy" Uniforms Are as Badass as They Should Be
A tribute to World War II paratroopers.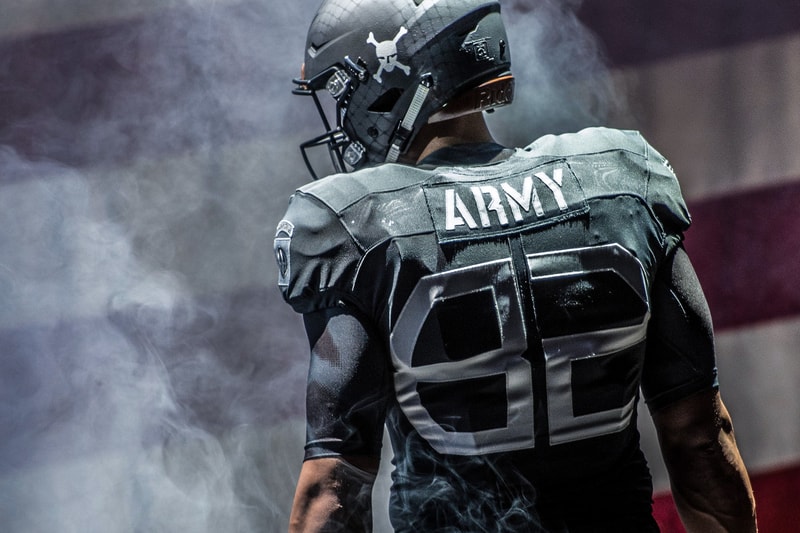 This Saturday, December 10, college football's most prestigious game, Army vs. Navy, will kick off at 3 p.m. ET. Aside from the longtime rivalry, what makes this game so fun is the awesome jerseys the young players adorn, and this year will be no different.
Today, Army has revealed its "Beat Navy" uniforms, and they're as badass as they should be. Inspired by the 82nd Airborne Division of World War II — a group of brave, disciplined soldiers who spearheaded invasions in Italy, Normandy and Holland — Nike chose the sleek black-and-muted grey color scheme because some of those paratroopers' most treacherous combat jumps occurred at night. Additional details include a helmet design that highlights the netting and hand-painted camouflage worn on the helmets of those WWII soldiers, and an array of authentic patches.
Navy has yet to reveal its special uniforms for the game, but last year the team did sport some sick custom-painted helmets with various battleships on them, so stay tuned.
For more on the uniforms, head over to www.beatnavyuniform.com.