Best Retailers of 2016
The retailers that made a mark this year.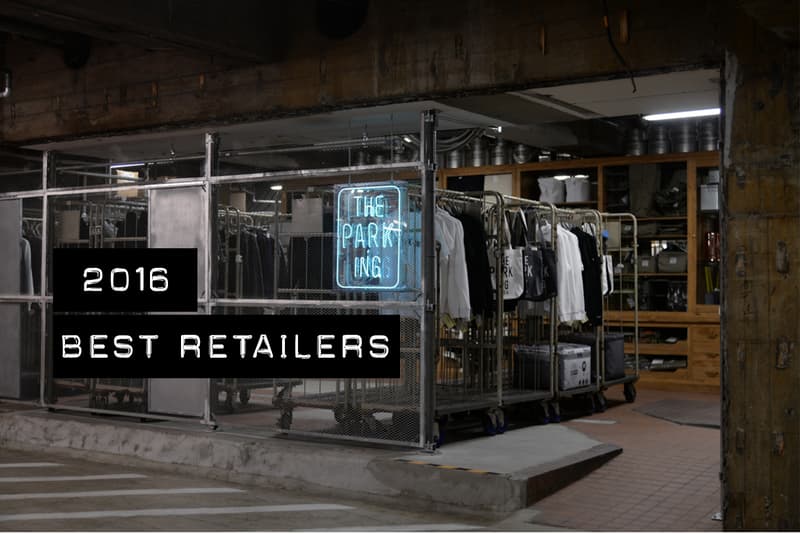 Having a good brand list is a feat not every retailer can obtain, yet conveying the brands' aesthetic in the right light to its consumers is a harder task at hand. In the last few years, we saw a growing number of retailers utilize collaborations and special temporary spaces to combat the success of e-commerce. In the hope of gaining notoriety, some have created successful campaigns in striving regions, while others have left their fanbase disheartened. With social media evolving to play a key role in our everyday lives, this year retailers, accompanied by an evolving consumer taste and purchasing pattern, became more proactive, more timely and more flashy. Retailers reinterpreted the place of the brick and mortar in the digital world, proving that the function of the physical location is still important as long as it matches the pace of the present. Without further ado, here are what we thought were the best retailers of 2016, in no particular order.
THE PARK・ING GINZA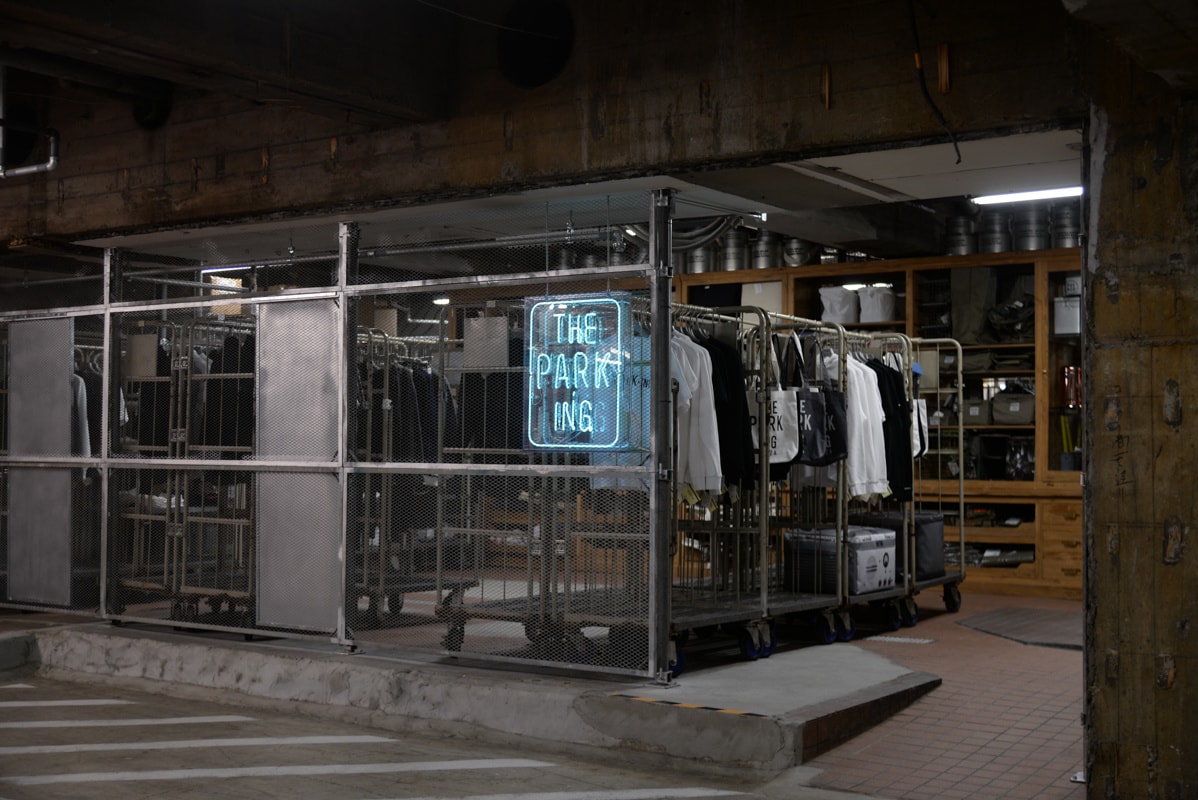 Despite being a temporary concept store, Hiroshi Fujiwara's THE PARK・ING GINZA definitely was one of the stronger retail locations of 2016. Residing in the two basement floors of the Sony building at the Sukibayashi intersection like the POOL aoyama, THE PARK・ING GINZA played host to a bevy of rotating in-house and collaborative designs alike this year. Additionally, the location housed bonjour records and CAFÉ de ROPÉ making the space truly eclectic and unique.
THE PARK・ING GINZA
B3F/B4F Sony Building 5-3-1,
Ginza, Chuo-Ku Tokyo
104-0061 Japan
KITH
This year Ronnie Fieg's KITH managed to reach a new height after years of steady growth since its birth back in 2011. KITH Treats served as a strong point of success in 2016 offering a unique consumer experience in the traditional shopping environment. The retailer also rolled out a steady stream of collaborations with streetwear mainstays, including colette, ASICS, New Era, BAPE and Nike, to name a few. With a new Miami and Aspen location opened recently, KITH is quickly becoming the 'It' retailer when it comes to streetwear.
KITH NYC
644 Broadway
New York, NY 10012
United States
Dover Street Market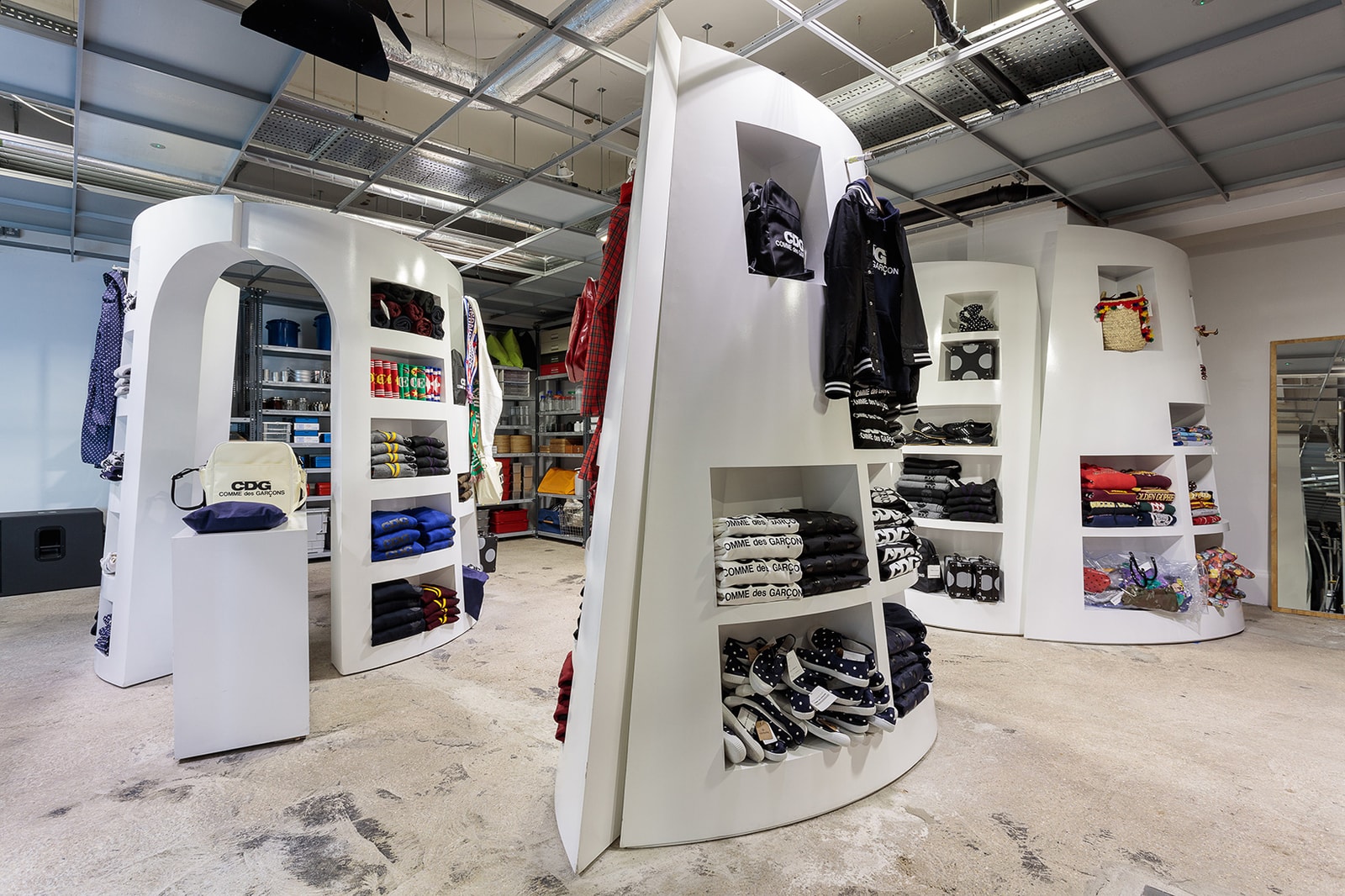 Rei Kawakubo and Adrian Joffe's Dover Street Market has been an important retailer, as it serves as an establishment that understands the balance between physical and digital shopping experiences. Over the years DSM's has been responsible for putting emerging brands in the forefront and through this honest curation the retailer has built a loyal customer base which now generates almost $220 million USD in revenue per year. In 2016, DSM continued its impeccable display of balance, stocking some of the world's most cutting edge brands, along with collaborating with the likes of Gucci, NikeLab, Vetements and more. Additionally, Dover Street Market announced plans for expansion into Singapore this year once again signaling its global reach and strength.
Dover Street Market London
18-22 Haymarket
SW1Y 4DG London
United Kingdom
NUBIAN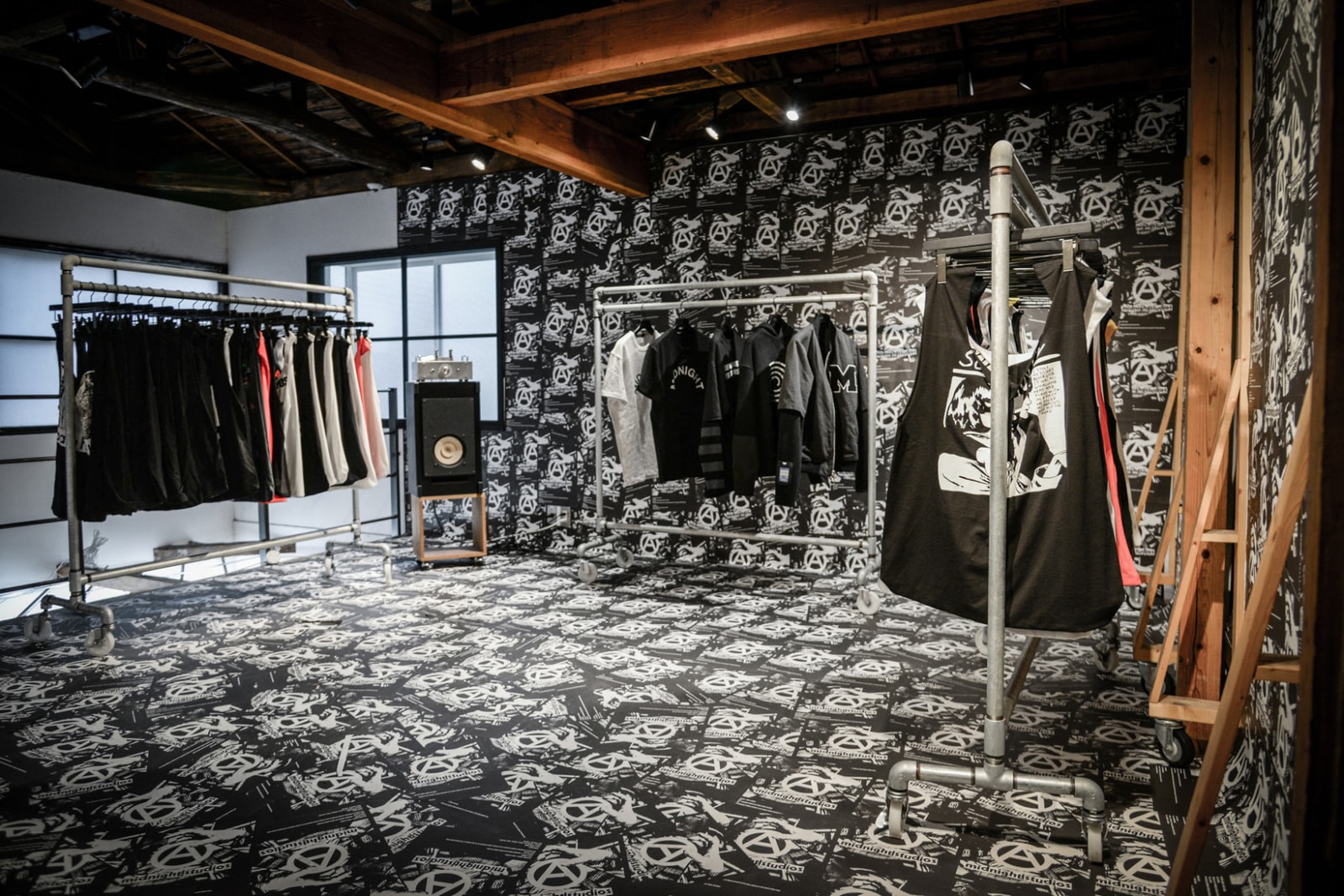 Japanese retailer NUBIAN's approach to brand list curation of unique and offbeat brands has allowed it to exists as an access point for both local and global consumers. Situated in Tokyo's fashion-forward Harajuku, since its conception NUBIAN has faced a pressure to deliver a level of style which it has certainly met and exceeded. Over the years, NUBIAN has made a name for itself as a retailer that understands trends while forecasting the trajectory of the culture. Giving emerging brands their first platform of exposure at a global level, most recently the once private order only 1KCorp saw wider exposure as a result of NUBIAN's unique outlook on fashion.
NUBIAN Harajuku
3-21-7 Jingūmae, Shibuya-ku
Tokyo 150-0001
Japan
MATCHESFASHION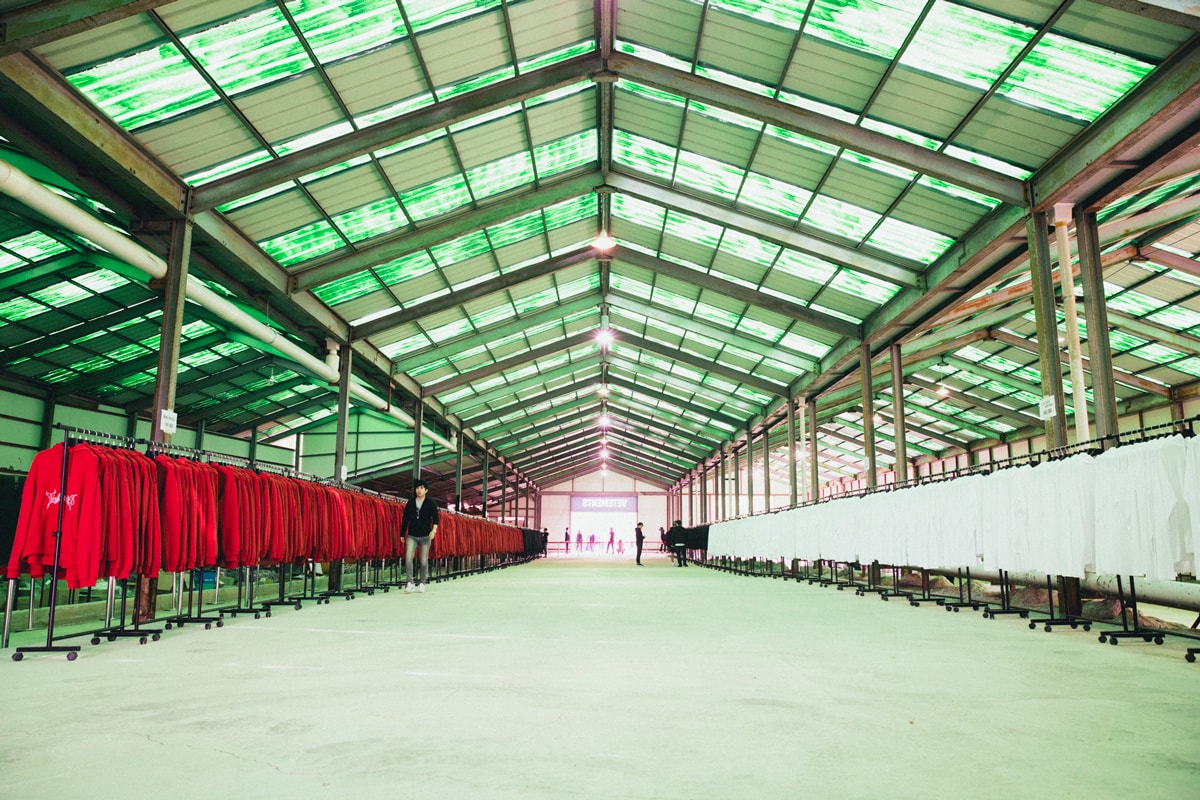 MATCHESFASHION has grown over the years as the fashion landscape has evolved. In 2016, the online retailer proved its place in the fierce retail market by releasing exclusive capsule collections with Vetements and OFF-WHITE. Additionally, MATCHESFASHION now stocks 400 established and emerging designers, receiving over 70 million visitors a year. MATCHESFASHION has successfully translated its e-commerce brand lists into exciting temporary offline shopping experiences. We are excited to see what the coming 2017 January fashion season will hold for the retailer.
MATCHESFASHION
87 Marylebone High Street
Marylebone, London
W1U 4QU
United Kingdom
HAVEN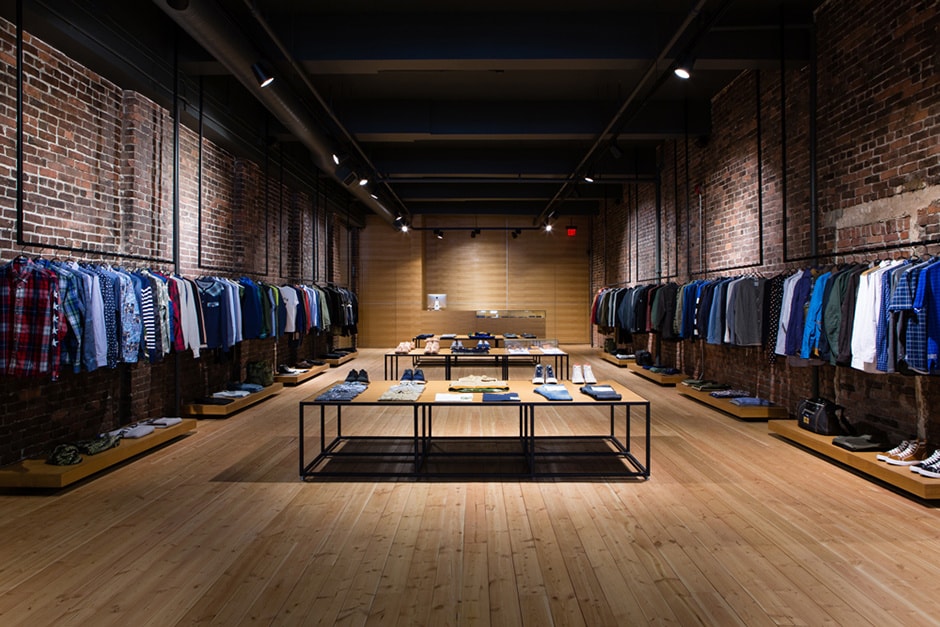 2016 was a big year for HAVEN, as the fall/winter season marked 10 years of business. Since 2006, the Canadian retailer has held true to its vision and to celebrate the milestone, HAVEN released its "Decade of Permanence" range. The collection consists of exclusive pieces created in collaboration with select brands that align with HAVEN's passion and commitment to alternative aesthetic. Additionally, HAVEN launched intelligence magazine, an in-house biannual publication that serves to disseminate the vision and voice of HAVEN to a global audience.
HAVEN Vancouver
52 E Cordova Street
Vancouver, BC V6A 1K2
Canada
SSENSE
Montreal-based retailer SSENSE has long been a popular destination for online shopping. With its extensive and impeccably curated brand list, the online retailer has carved its own place in the global e-fashion realm over the years. In 2016, the retailer showed a progression in its editorial front, releasing a bevy of evocative editorials cementing SSENSE's strength as a fashion establishment on a global scale.
SSENSE
90 Rue Saint-Paul
Montréal, QC H2Y 1Y8
Canada
Maxfield LA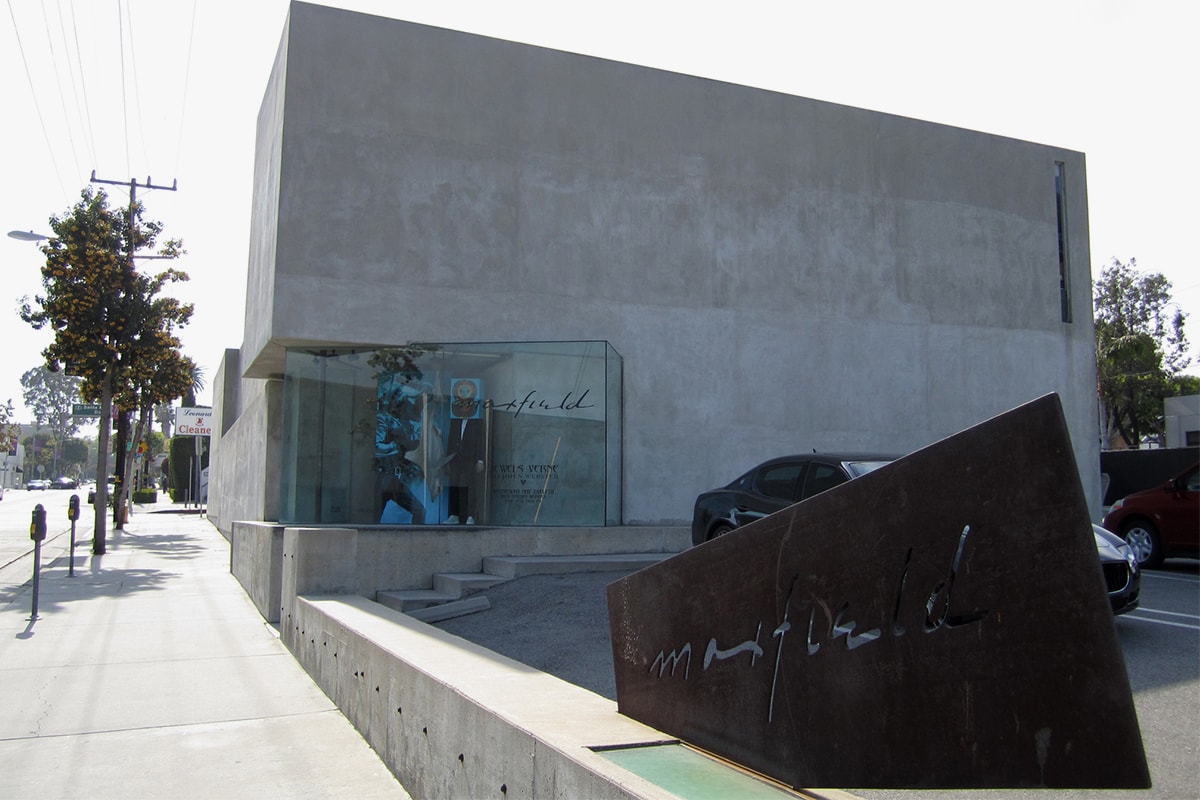 Progressing the idea of the pop-up shop, this year Maxfield LA launched its temporary shop series. Recently appointed Chief Branding Officer Peter Utz formerly of YSL, aimed to expand on its Los Angeles location by transforming the neighboring Maxfield Gallery into a new specialized shop. The space serves as a medium for pop-up concepts for up-and-coming brands. Designers are given the 2,500 square feet to work with as customize the store in their own vision. After hosting well-received pop-ups with Fear of God and OFF-WHITE, we look forward to seeing how other designers will interpret Maxfield LA's temporary shop concept.
Maxfield Gallery
8818 Melrose Ave.
West Hollywood, CA 90069
United States
BEAMS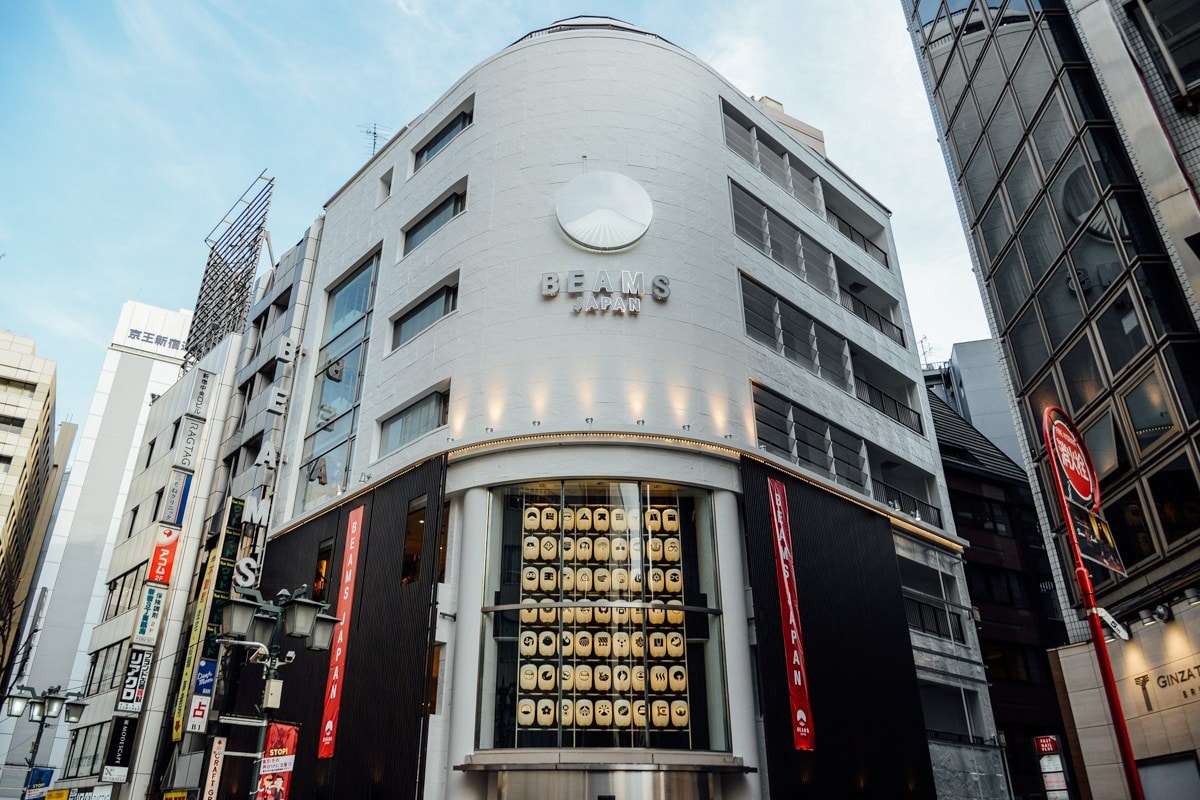 This year, BEAMS celebrated its 40th anniversary and to commemorate the milestone the Japanese retailer opened a new Tokyo flagship store in Shinjuku. The latest flagship continues BEAMS's concept, showcasing domestic Japanese brands and products across eight floors. Additionally, the retailer released a steady stream of collaborations with a bevy of well-known labels including BUILDING & LOOPWHEELER, adidas, Arc'teryx and many more to commemorate its anniversary.
BEAMS JAPAN Shinjuku
3-32-6 Jingūmae, Shinjuku-ku
Tokyo 150-0001
Japan
SLAM JAM Socialism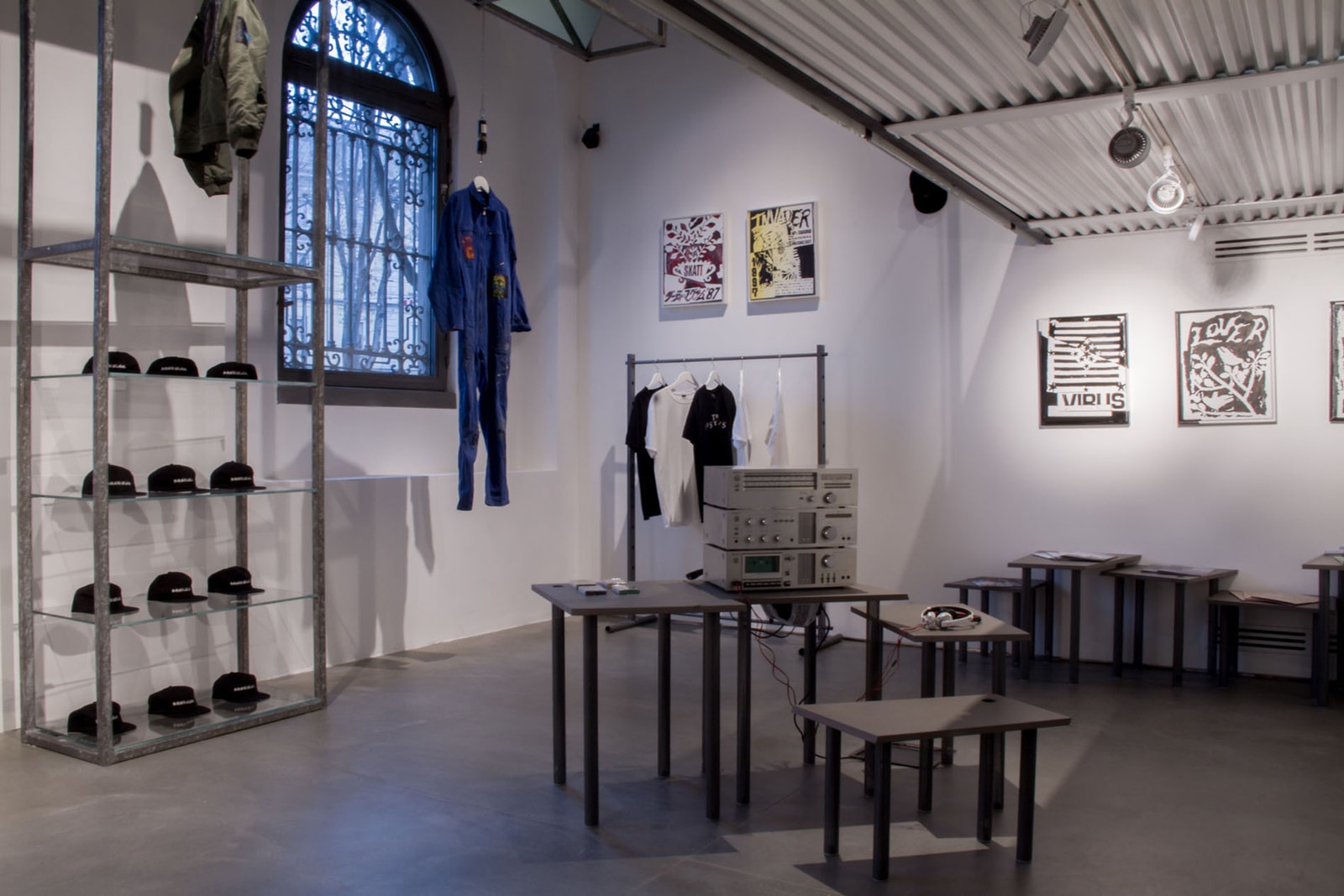 Since 1989, SLAM JAM Socialism has served as an interesting establishment in streetwear displaying an identity informed by hip-hop, skate, art and club culture. Each SLAM JAM Socialism location is outfitted to ensure the space is used in the most optimal way and reflects the environment around it, but art serves as the common thread behind the different locations. Hosting a bevy of pop-ups with the most recent being Brain Dead and VLONE, SLAM JAM serves as a beacon of style in the European landscape, most recently opening a new retail location in Milan.
SLAM JAM Milano
Via Lanza 1
20121 Milano
Italy
Join Our Discussions on Discord
The HYPEBEAST Discord Server is a community where conversations on cultural topics can be taken further.