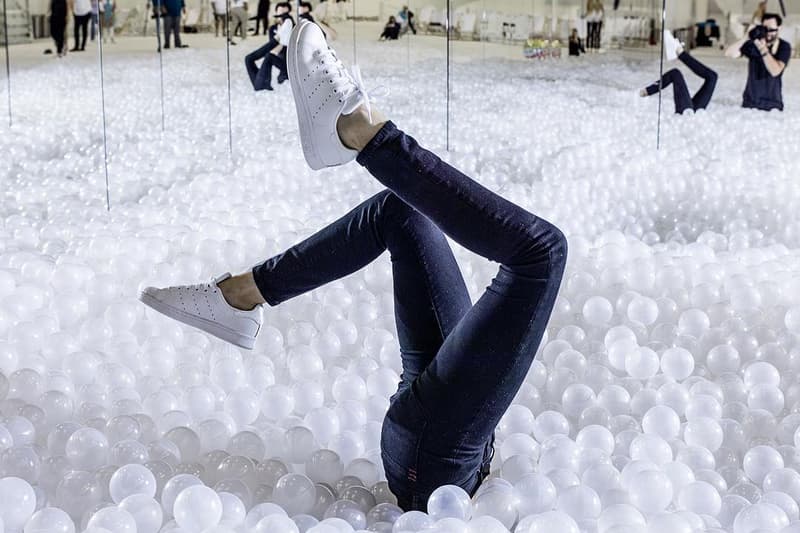 Snarkitecture Has Constructed the World's Largest Ball Pit
A white ocean of 1.1 million balls.
---
After a successful showing at the National Building Museum in Washington DC, Snarkitecture co-founders Daniel Arsham and Alex Mustonen have brought their immersive "The Beach" installation to Australia but this time on an even larger scale. The duo are set to unveil the largest ball pit in the world at the upcoming Sydney Festival which begins on January 7. Measuring in at 60m x 23m, the pit is filled with 1.1 million translucent plastic balls and surrounded by a mirrored wall on one side and a "shoreline" with white beach chairs and umbrellas on the other. Get a first look at "The Beach" above and head over to the festival's website for more information.