Vetements and MATCHESFASHION Unveil "Official Fake" in Seoul Garage Sale
Featuring altered pieces from 2015/2016 collections along with the teased Reebok collaboration.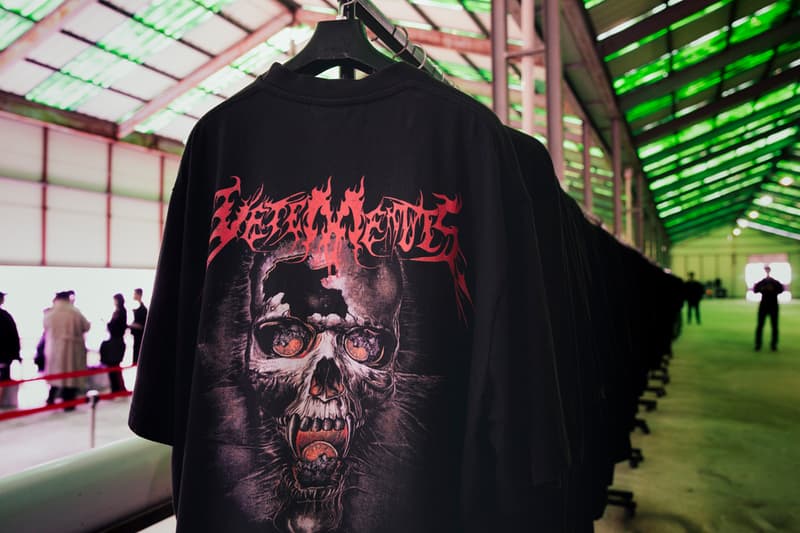 1 of 15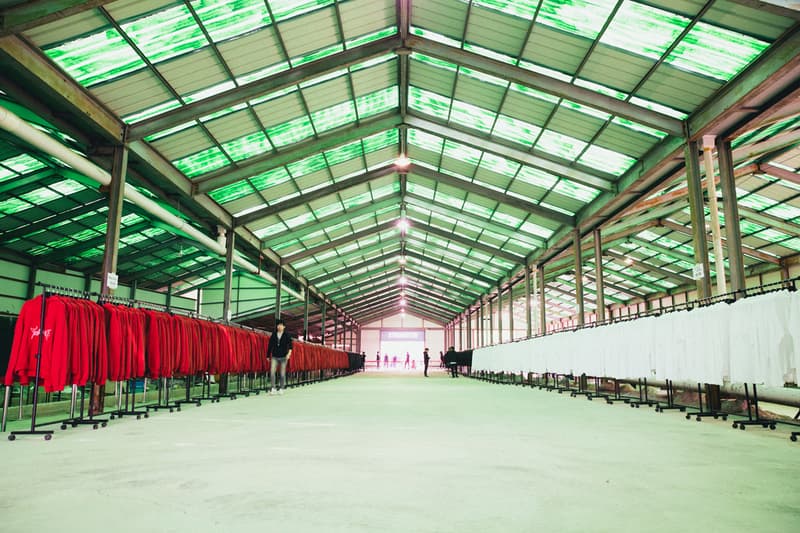 2 of 15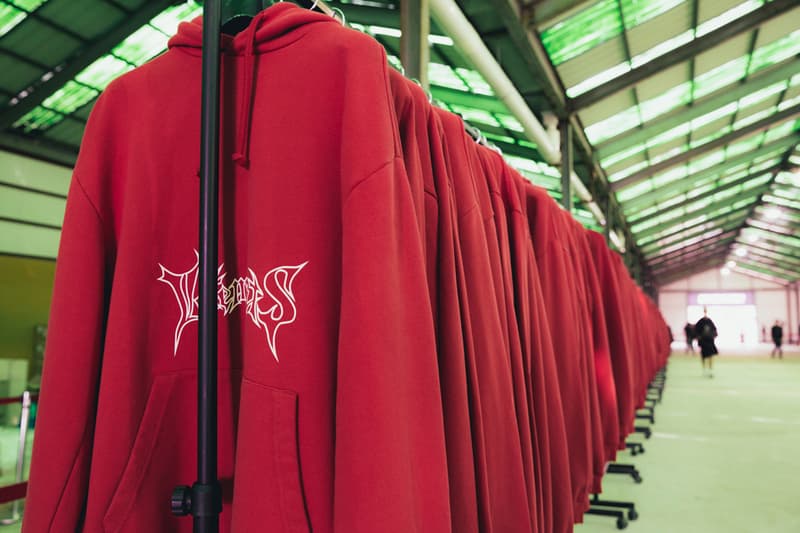 3 of 15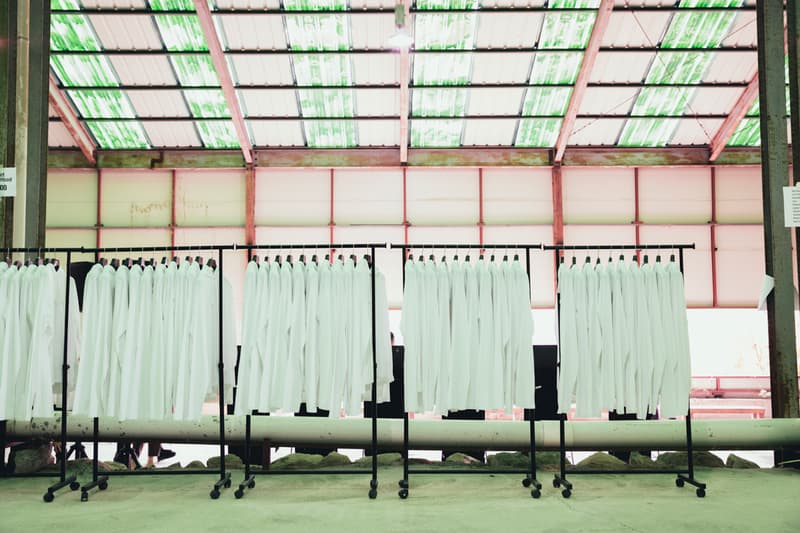 4 of 15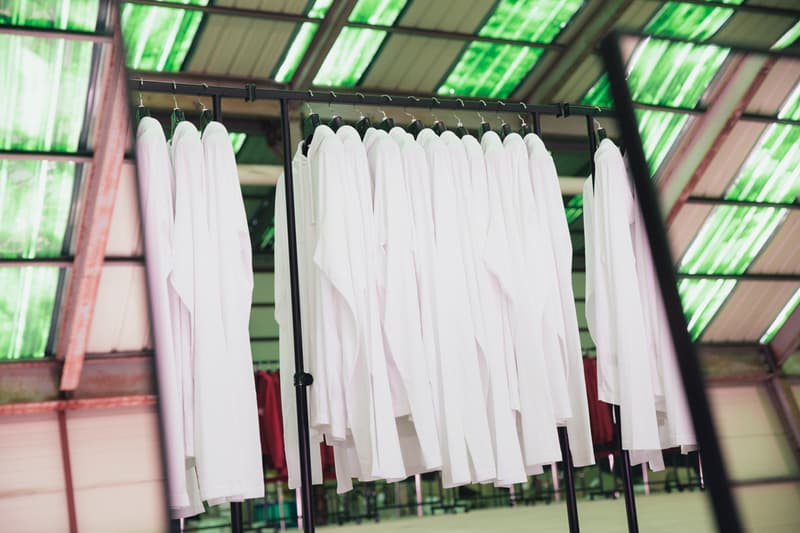 5 of 15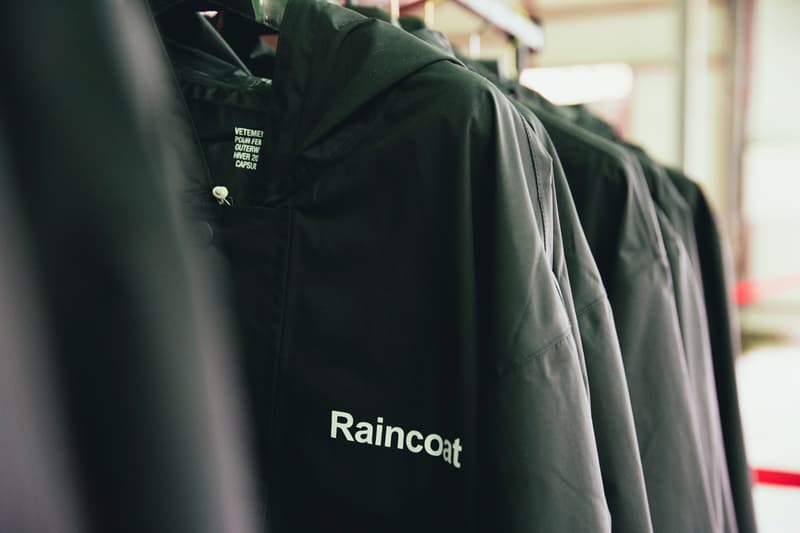 6 of 15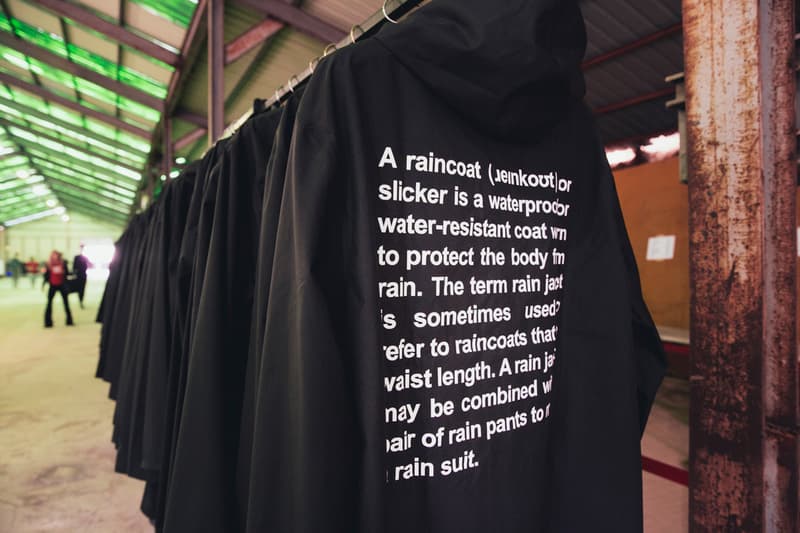 7 of 15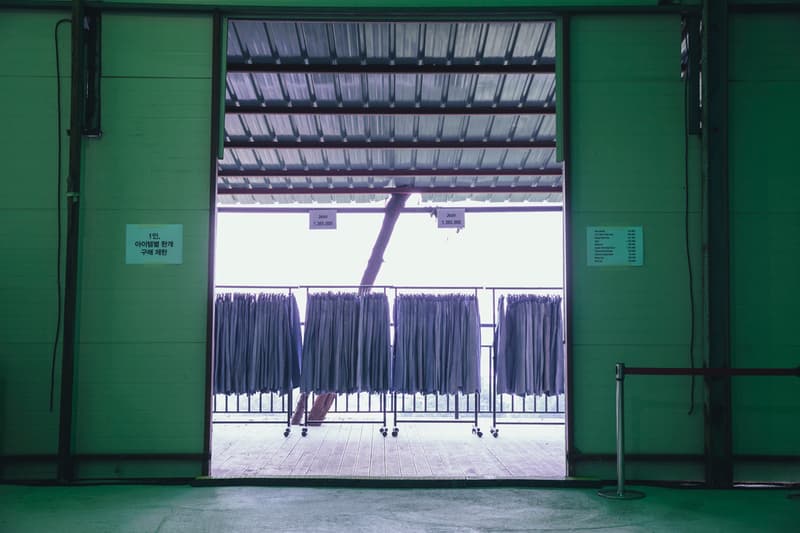 8 of 15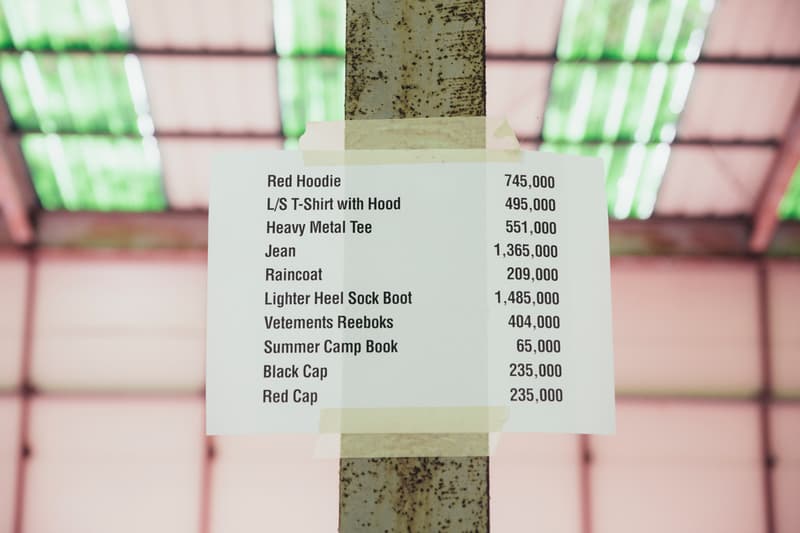 9 of 15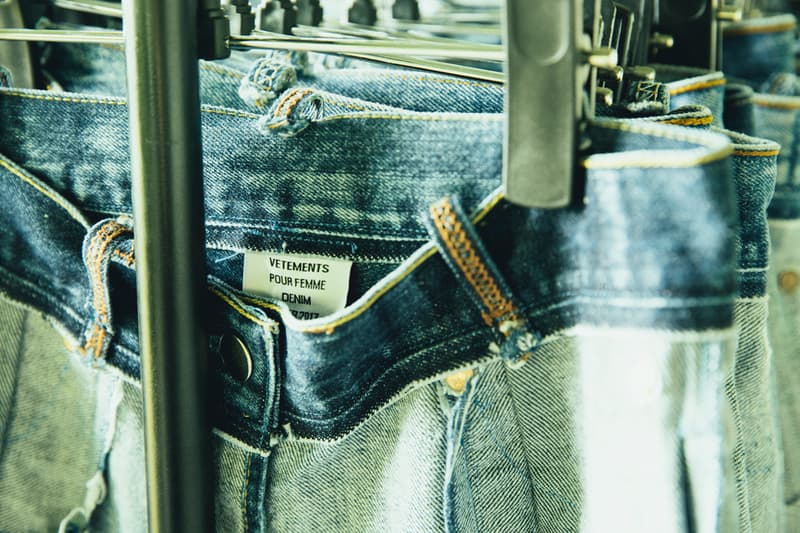 10 of 15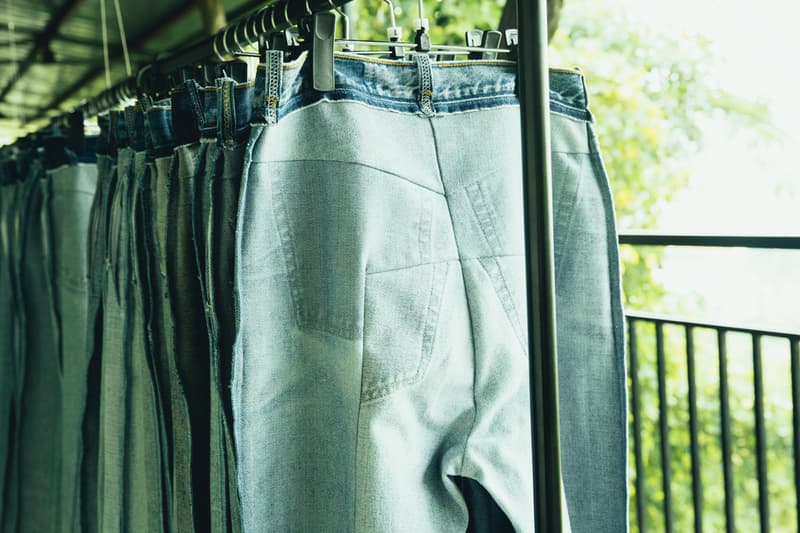 11 of 15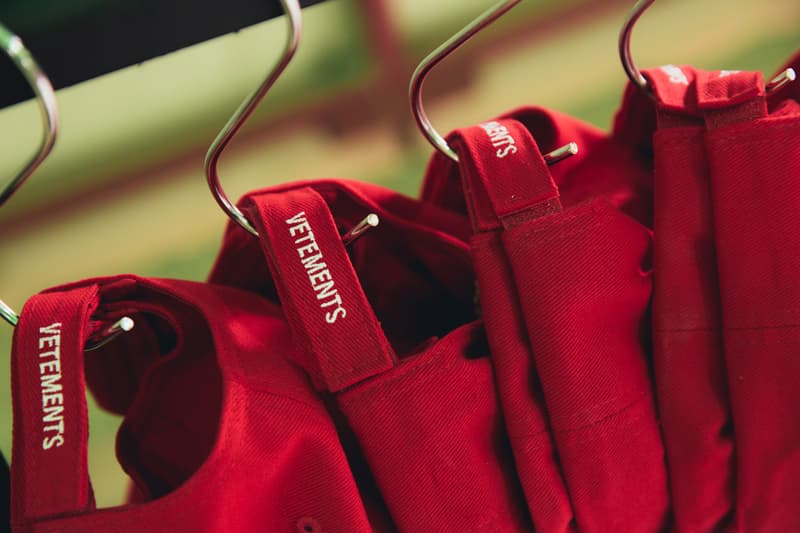 12 of 15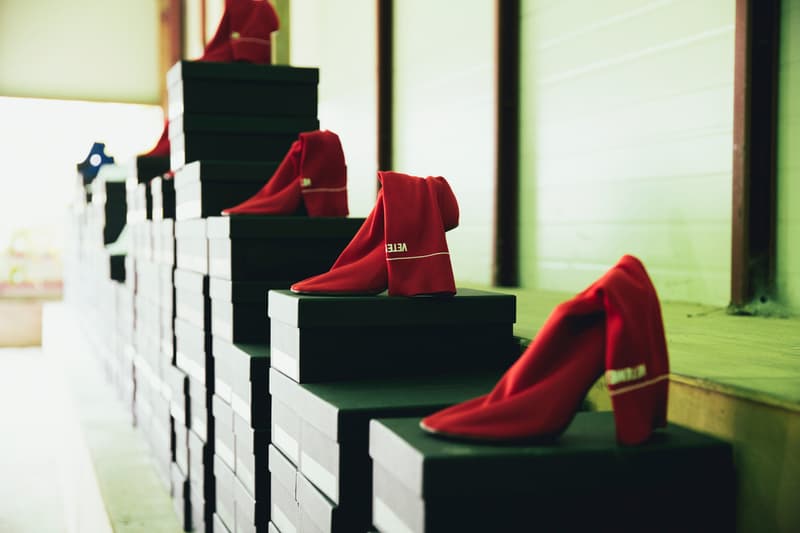 13 of 15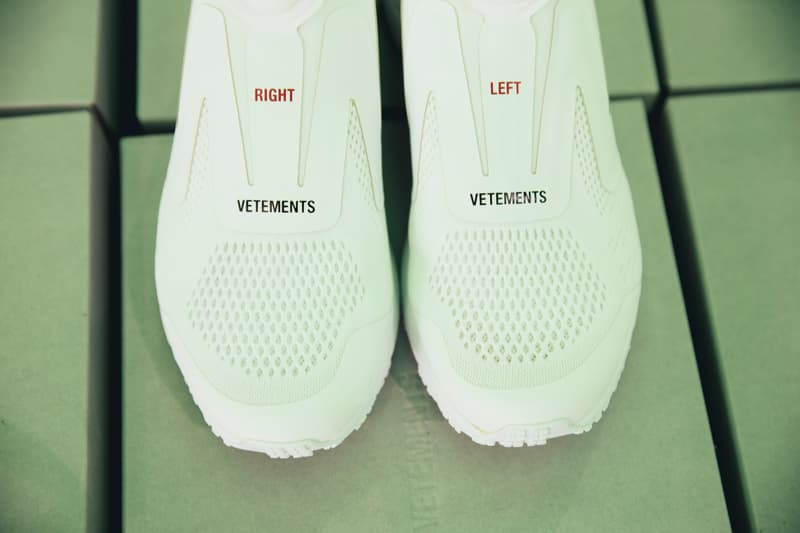 14 of 15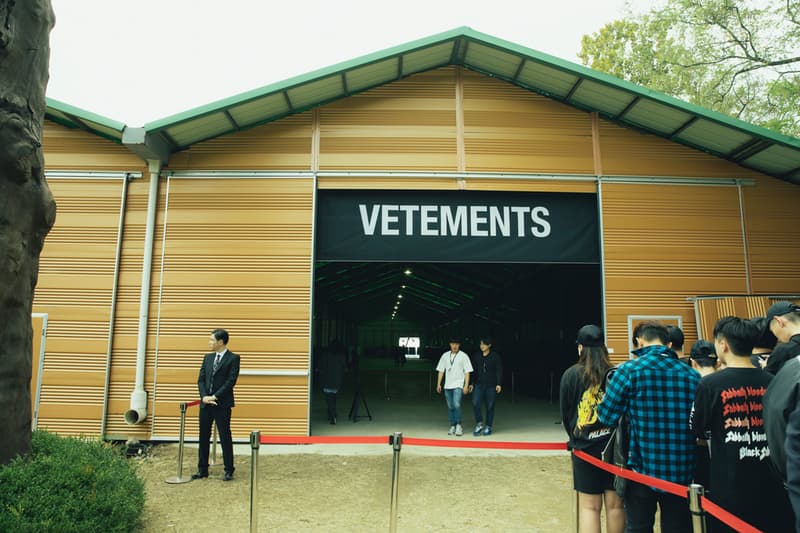 15 of 15
After weeks of teasing on social media Vetements and MATCHESFASHION held their exclusive garage sale and unveiled the "Official Fake" capsule collection. Revealing the secret location in the Northwest outskirts of Seoul only a day before the collection's unveiling, a warehouse in the town of Deokso served as the location for the garage sale. With runway music playing in the background, we spoke to Guram as he showed us the space. The business-minded Gvasalia brother expressed the brand wanted to recapture the underground spirit of Vetements that was integral to the conception of the label, choosing to keep the capsule range exclusive to the event. To make the affair different from the traditional shopping experience, the two parties used red tape to replicate a red carpet and left the unorthodox location raw to show the waste going into the sale of products.
The exclusive "Official Fake" capsule collection is a limited edition range of remixed signature pieces from Vetements' Spring 2015 through Fall 2016 collections that have been altered specifically for the Korean market with help from MATCHESFASHION. Alterations made were aimed to reference the numerous replicas that have flooded the local fashion scene of Korea, which is also perfectly expressed with the name of the collaboration. Some standout pieces from the exclusive range are the Reeboks seen in the Spring 2017 ready-to-wear show, lighter heel sock boot and metal hoodie that have both become iconic pieces for the brand. Check out Vetements and MATCHESFASHION's "Official Fake" capsule collection and garage sale space above, For more information on the unique concept of the garage sale, read our interview with Guram Gvasalia here.