A$AP Nast Talks Modern Rapper, Fashion and Inspiration Versus Copying
Name drops Lil Yachty, Wiz Khalifa and of course Kanye.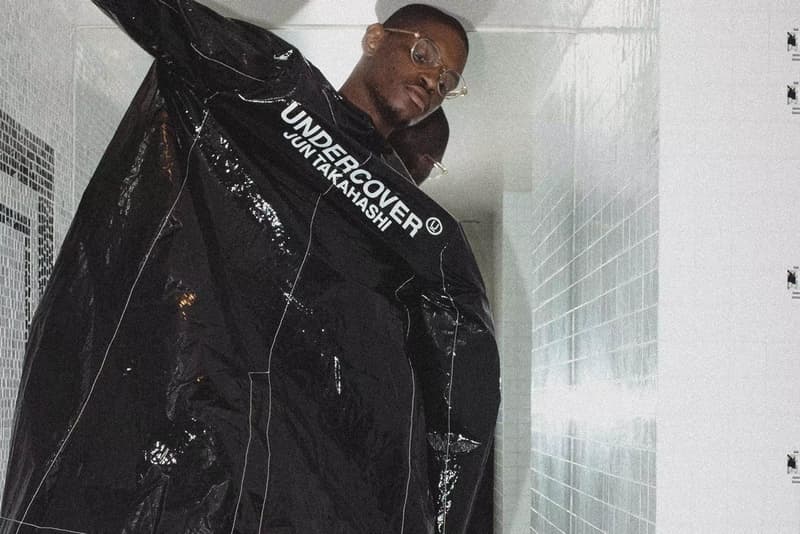 1 of 2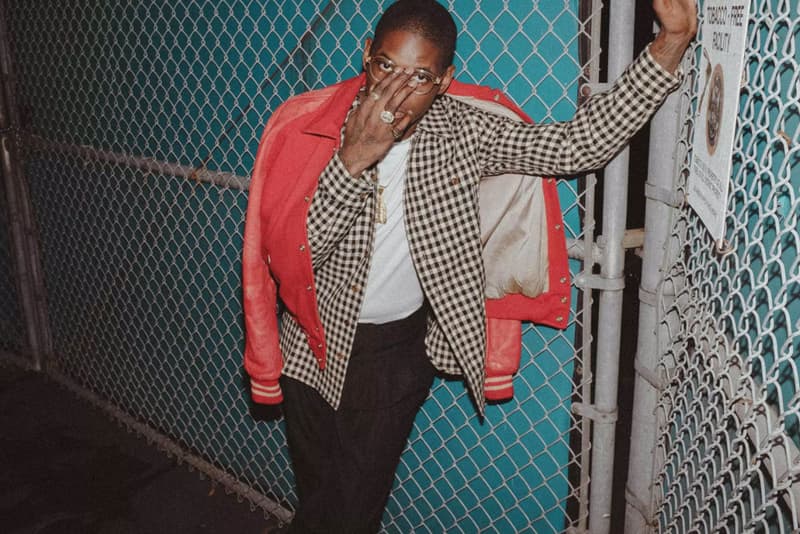 2 of 2
A$AP Mob is a family of fashionable, polarizing and often times lifted individuals. While most probably recognize A$AP Rocky and his impact on fashion and the culture, his 26-year-old cousin, A$AP Nast, is probably just as much, if not more invested in the realm. In an extremely raw and unfiltered interview with Kevin Pires for SSENSE, the rapper sits down to talk about the current state of rap, connecting to fans while still wanting to be alone and his style and the difference between copying and inspiration.
Below are some excerpts with the full interview available here.
On what it means to be a rapper today:
Being a rapper is just being who you are. It's not who I woke up and said I wanted to be. The main thing about rapping is having a story to tell. My favorite MCs are really lyricists that have something to say. It's about listening to the next man's story, and taking from it what you will. Knowing what this guy says on his rap, and what his story is, may help you with your own life and have it play out the way you want it to.
On what differentiates this generation from previous ones:
You say my generation, but I don't know. I'm cool with this generation of music, but music is just sound to my ears. You either like it, or you don't. Who can't make a rap these days? Everyone's hopping out the woodwork like, "Yo I'm a rapper." It's disrespectful almost because you don't acknowledge the greats and the pioneers and the people who've paved the way for you to be an MC today. Hip hop has changed. I don't want to say whether it's for the better or worse. But it has changed. I can accept both sides though. I love the golden era, and the boom bap era of hip hop. That's what made me pick up a pen and that's what made me want to get to the nearest studio and lay down my raps and my story. I can also appreciate the new generation and their music. It's feel good stuff. It's stuff that makes you want to dance. You dab and you get your 1, 2 on. Some of it's really cool to hear out in the club, or when you're with your friends. Sometimes these songs can really help you out, they can brighten up your moment. You feel better just from hearing your favorite Migos song, or your favorite Lil Yachty record. It's all music to me.
On what makes A$AP Mob different:
We just don't give a fuck. We're not really trying to make sense. You either get it, or you don't. We make music for ourselves.
On style:
Time has proven that you have to really be the whole package. People have to want to do everything like you. Because there's so many new people coming out nowadays, style is everything. If you don't have style, kids are like: "Who the fuck is this guy? I don't care what he's saying. What are you wearing?" A$AP Mob played a major part in that because we came in on some fashionable rapper shit. We're not average, and that's what gave us eyes. Style took us worldwide. 100%—this is something [we were born with] that we've always been doing. If we weren't rappers we would still be in fashion. The world would have discovered us somehow.
On the difference between copying and inspiration:
When you're inspired by something you have no problem showing that you're inspired by someone. When you copy someone, you don't give them credit.
On crediting others and receiving credit for influence:
That's the reason why I love guys like Wiz Khalifa and Kanye. As big as Kanye's ego is, he'll call you up and say, "I'm inspired by you." As big as Wiz's ego may be, he'll be interviewed and say: "I genuinely love those guys. Those are my brothers. I appreciate what they were doing. They helped me out." You know what I'm saying? Hats off every time.
On responding to comments:
[I respond] all the time. I'll tell some people to fuck off, suck a fat one. It depends how you make me feel. I mentor kids in my comments. You can catch me cursing some of them out. It depends on how you make me feel. I'm a person. I'm a human and I have feelings.
Least favorite part of being famous:
Nothing's personal. I'll be in the fucking underwear section and people will ask, "Hey, you think I can get a selfie?" You don't get a selfie with a man while he's buying his underwear. I'll say no to them and then I'll go on social media and I'll see, "I met A$AP Nast. Man, he's a real dick." I'm like: "Bro you're the dick." Are you kidding me? I was shopping for underwear. Should I have put them on my fucking head and taken a selfie?